RIP OUR BELOVED PET JUDITH
Today is indeed a very sad day. I returned from my power walk to discover Judith had died. Totally shocked as although she has been egg bound occasionally over the past few months she has been fine for a couple of weeks and very perky when I last saw her yesterday evening. Hubby feeds the animals before work and she was energetic and happy this morning. I think it was just the stress of the continuous egg bound drama. We will bury her tonight and say a little prayer after hubby finishes work. Not a great first day at work for him!
I saved a feather from Judith's tail as she was hubby's favourite bird so he is devastated, my 2nd favourite and more than just an egg producer she was my beloved pet, faithful friend and the baby of the family. Judith AKA Poodith the dumb yet cute ass little chicken will continue to live on in our hearts and I have many fond memories to treasure.
Today is a sad day, we mourn our loss but we also celebrate her short life and all the joy Judith gave us and the many belly laughs. God bless your sweet angel soul and RIP my beautiful fluffy ass friend. You bought us both much joy and your spirit will live on. I share the following photos to celebrate her life
Judith
These photos of Judith in the ivy bush were taken just a couple of days before her death. I am very sad and shocked of her sudden unexpected death but I feel at peace that my last memory of her is us hanging out together under the shade of our fig tree. The sun was shining bright, there were fluffy white clouds in the blue sky and wonderful birdsong in the background. She was happy and full of JOY.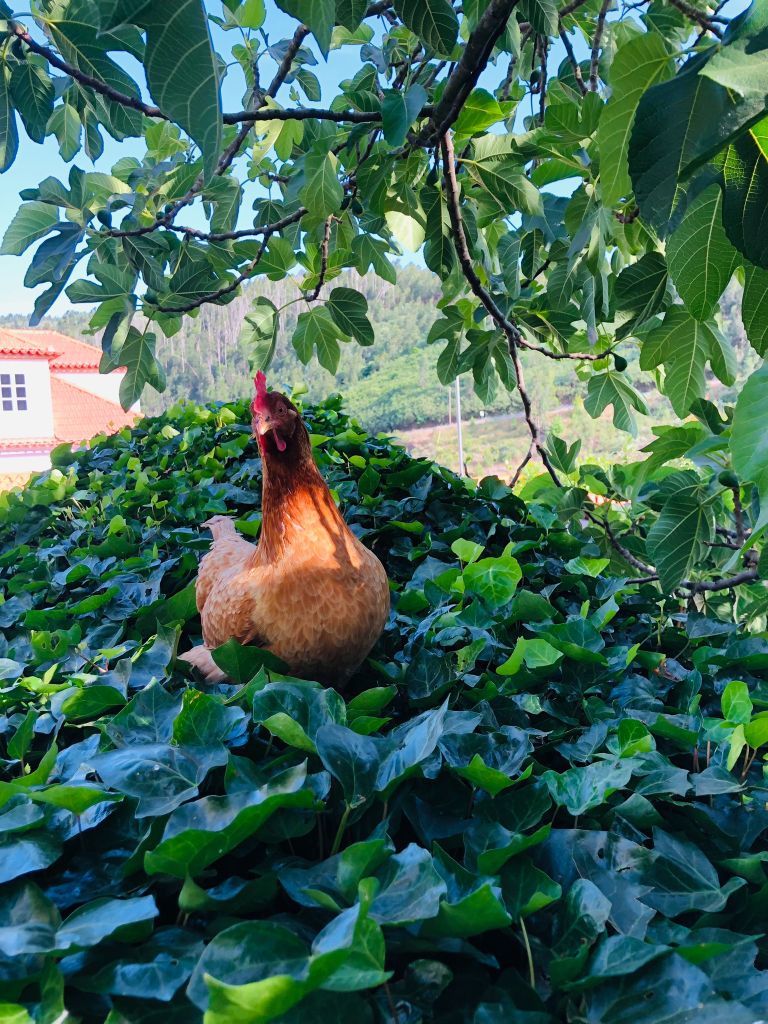 Memories of Judith
We have so many fond memories of Judith that we will hold dear to our hearts and cherish forever.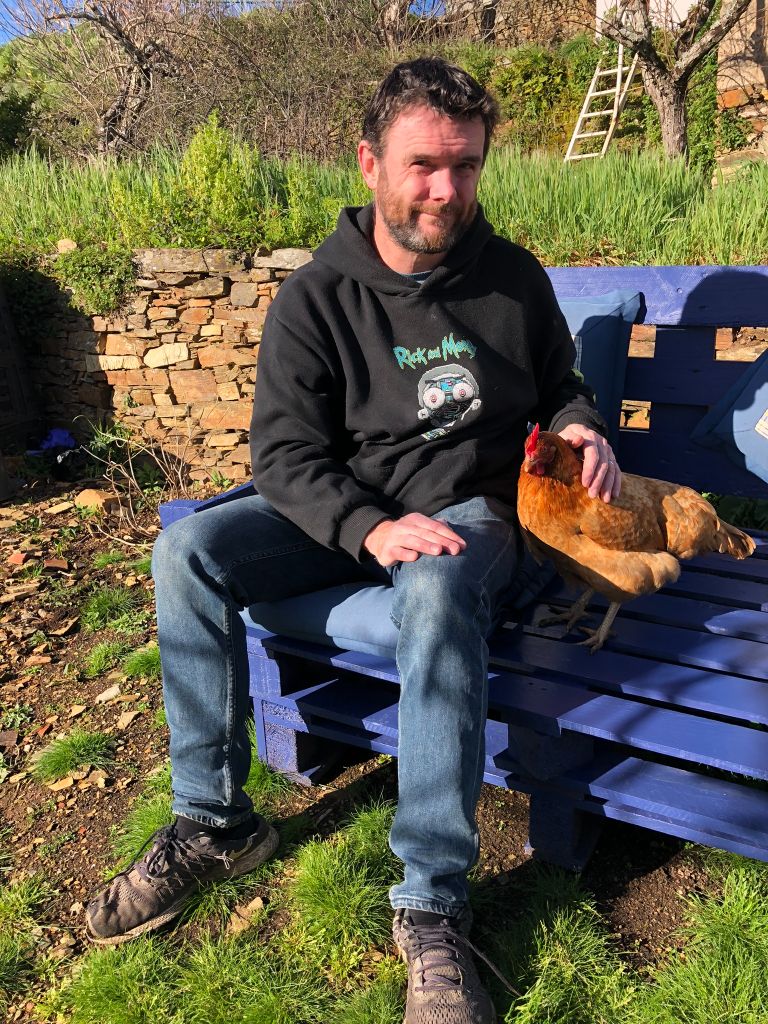 Purple Rain – The Funeral
We plan to bury her in our garden after hubby finishes work. The skies have opened and it's raining very hard. Apparently rain at a funeral is a sign of God shedding tears of joy at their arrival and that the deceased has safely entered heaven. Rain is also considered the deceased's tears falling from heaven in remorse they are no longer with their loved ones. It might be considered tears from saying goodbye to their Earthly life and those they left behind. In honour of Judith I am going to ask hubby to play the Prince song "Purple Rain" on his guitar. I will try to sing along through my own tears.
Farewell Sunset Judith
Dear Judith,
Your sudden death will always be a mystery. I'm not sure if you knew it but you were hubby's favourite bird. You lived a short but crazy fun life but you lived life to the max for sure. Each day was filled with free ranging, pecking, scratching, hanging out with your buddies, dust bathing and egg laying. I do wish your eggs would have been smaller or your butt nugget hole bigger. I may feel empty and sad for our loss but every time I see a Sunset I will think of you my loyal feathered friend.
Love you forever,
Momma & Papa XXX