WELCOME TO VINHÓ
Welcome to our little village of Vinhó which is situated in the parish of Vila Cova de Alva, in the municipality of Arganil and district of Coimbra. It is also located right in the heart of the Serra do Açor (Mountain range).
Vinhó is a very small beautiful village with only a few habitants. We have a small bar (Casa Regional), a church (Capela de Vinhó), a playpark, a cemetery and even a tiny river beach. I hope you enjoy the photos. If you go for a walk you are likely to pass through Vinhó and into one of our neighbouring villages and towns. I took the photos below on a short walk through Vinhó and Casal de São João.
Vinhó is very scenic and is such a perfect idyllic setting with lush green hills. It is the perfect place to live as although you can enjoy a peaceful Portuguese village life you also have access to public transport (bus) and super fast fibre optic Internet which makes it great for us folk who have remote working jobs.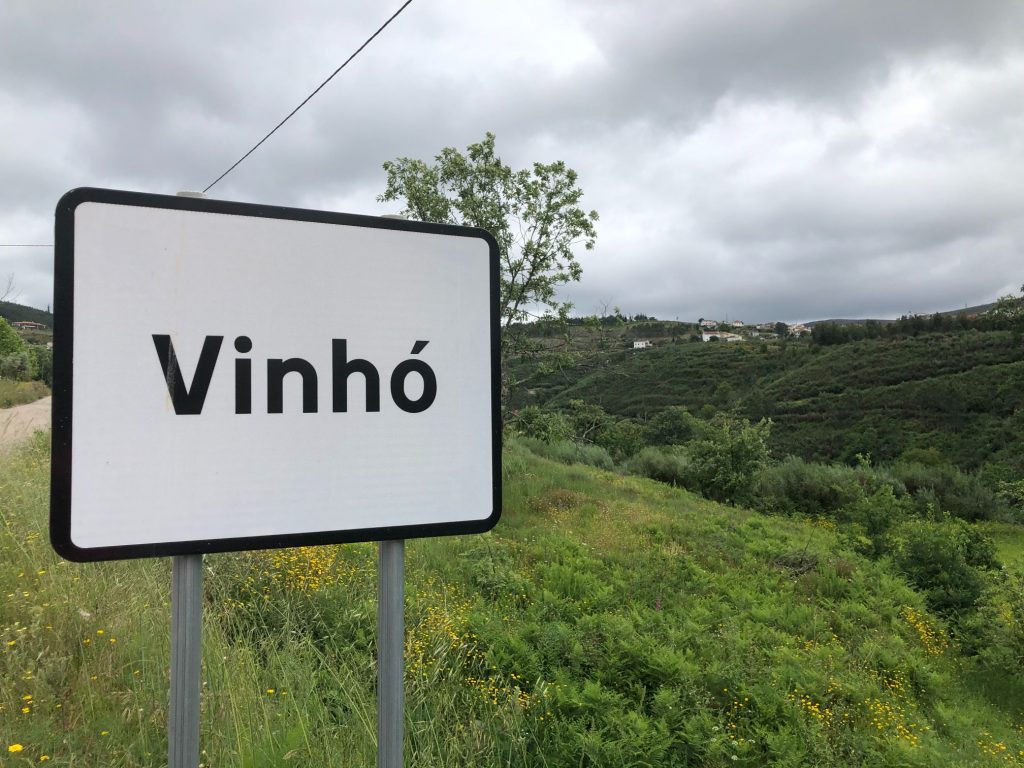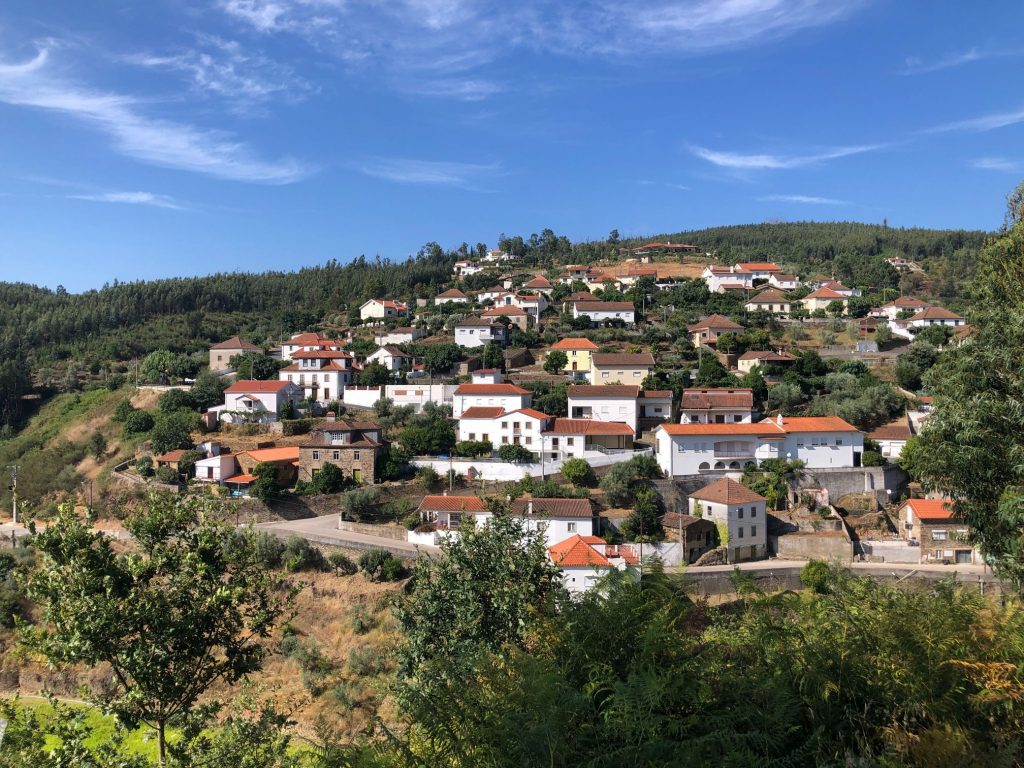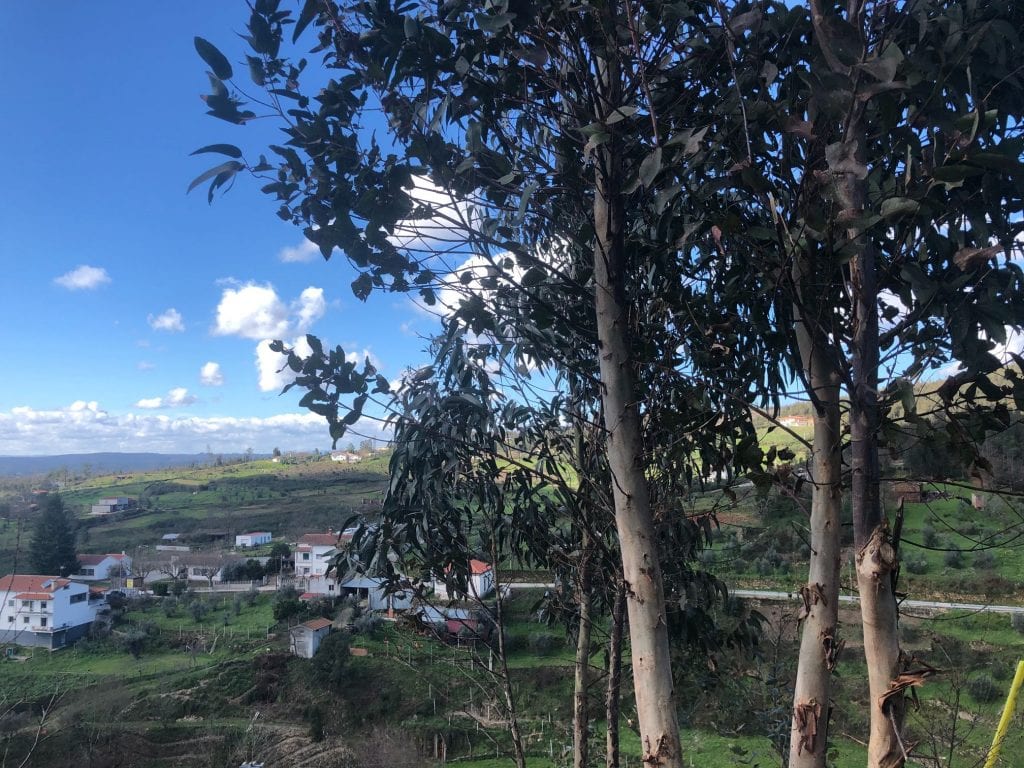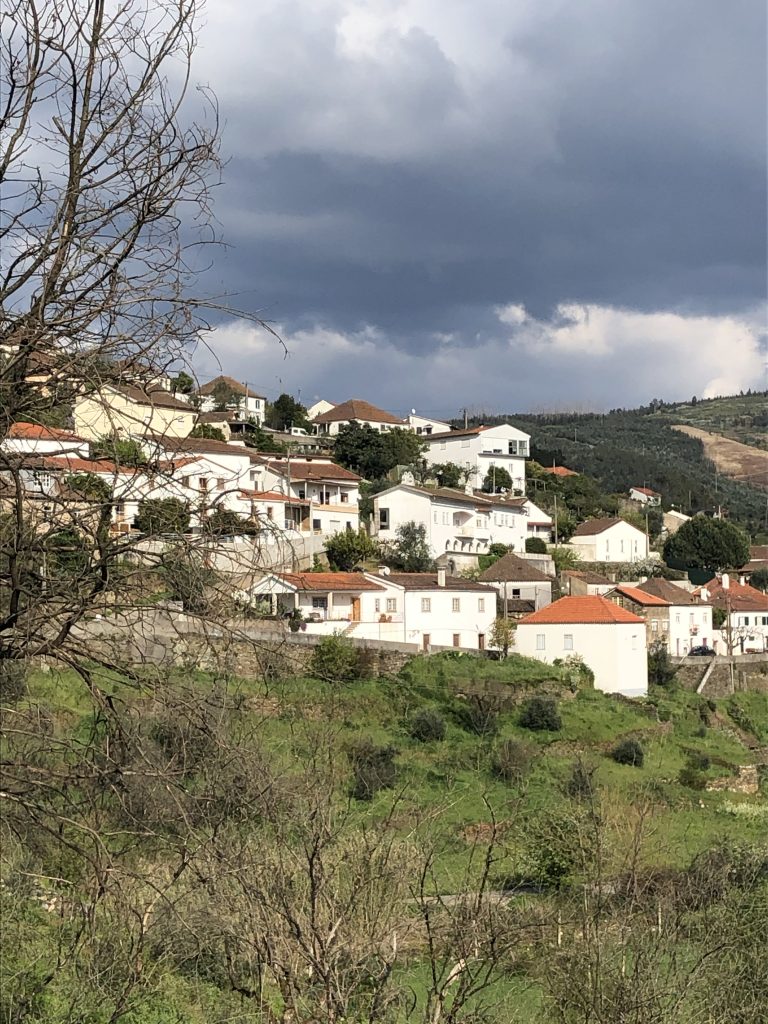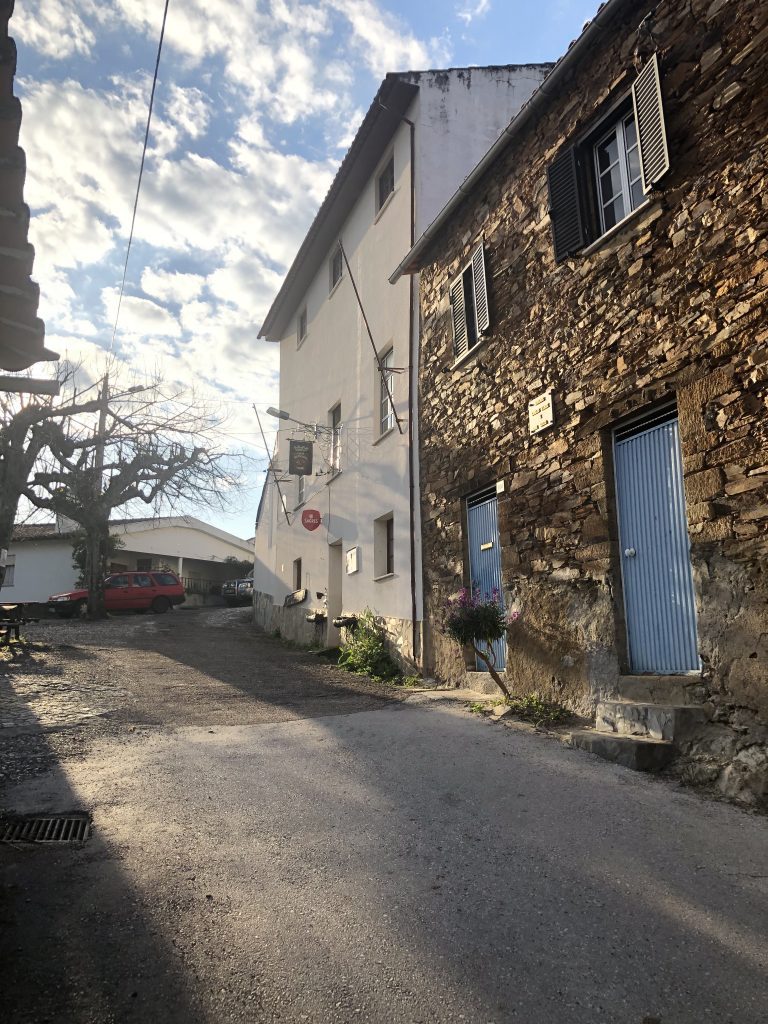 Casa Regional
Our village bar.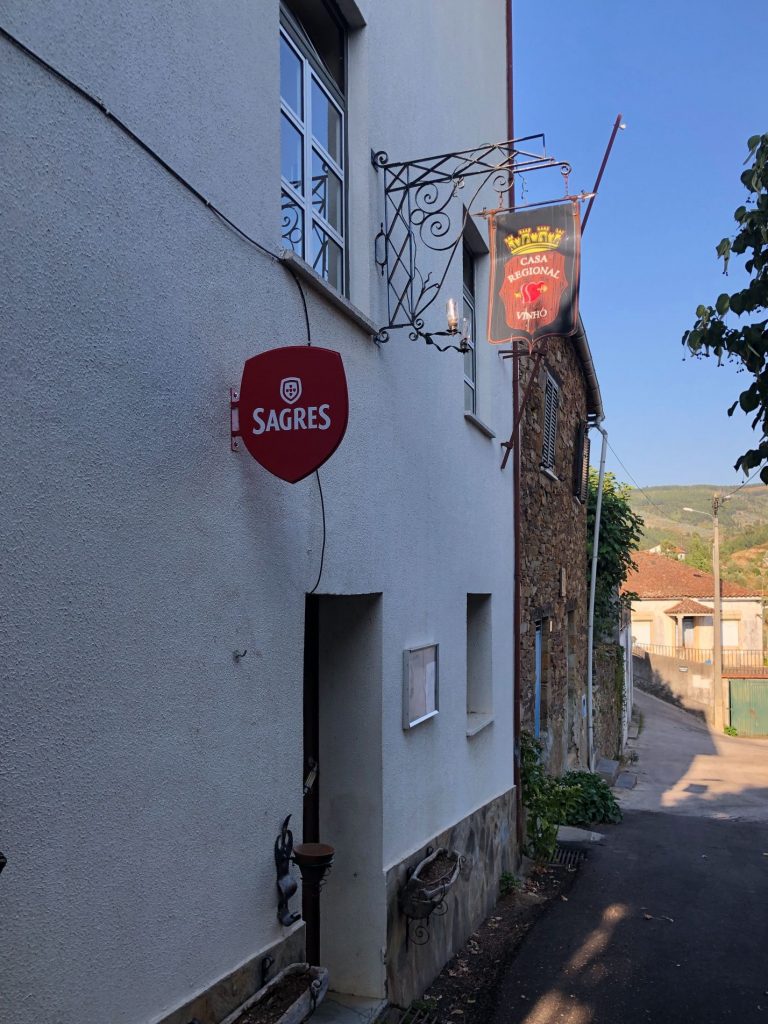 2022
A short stroll in 2022. Not much has changed in our adorable little village.
Nearby Places
Cafe Lena
A few metres down the road we have a very steep hill and after a brisk 5 min walk you reach the top and the delights of a super cafe/bar (Lena Cafe, Portela da Cerdeira) which sells great coffee, Pastel de natas and beer. It is also a small mini market which sells groceries including all the essentials and magnum ice creams – yippee! By day it's more of a cafe but at night time it transforms into a bar.
There is also a petrol station before you reach Côja which sells coke, snickers and ice cream. It also sells gas (just in case you thought we only go there for snacks).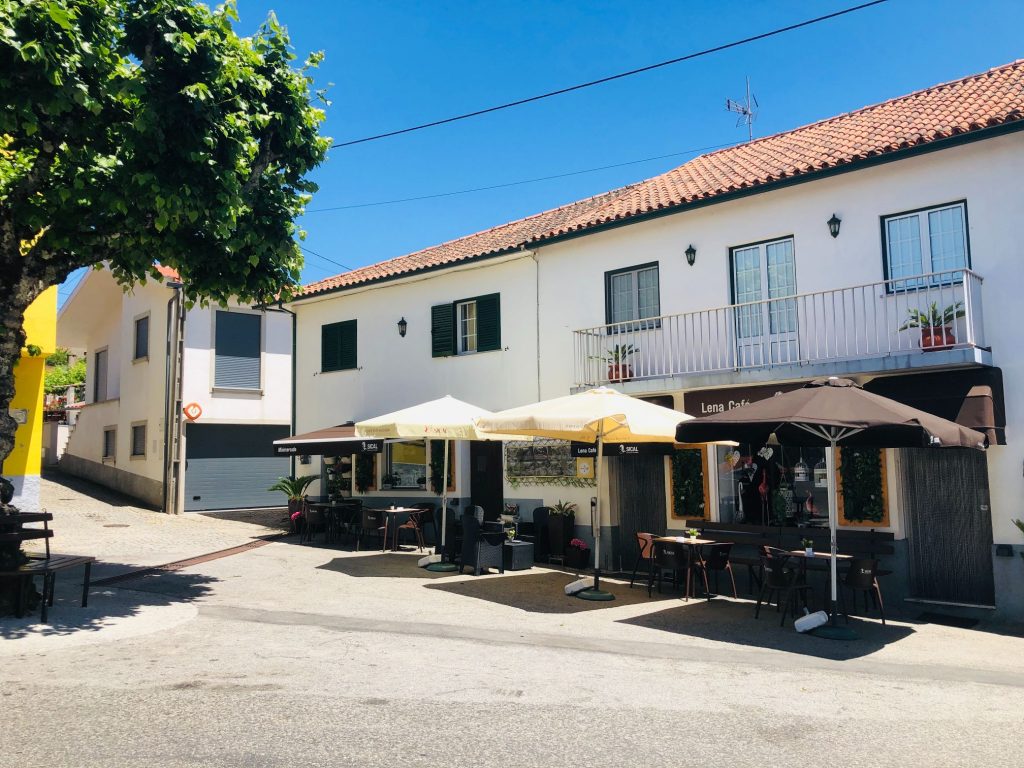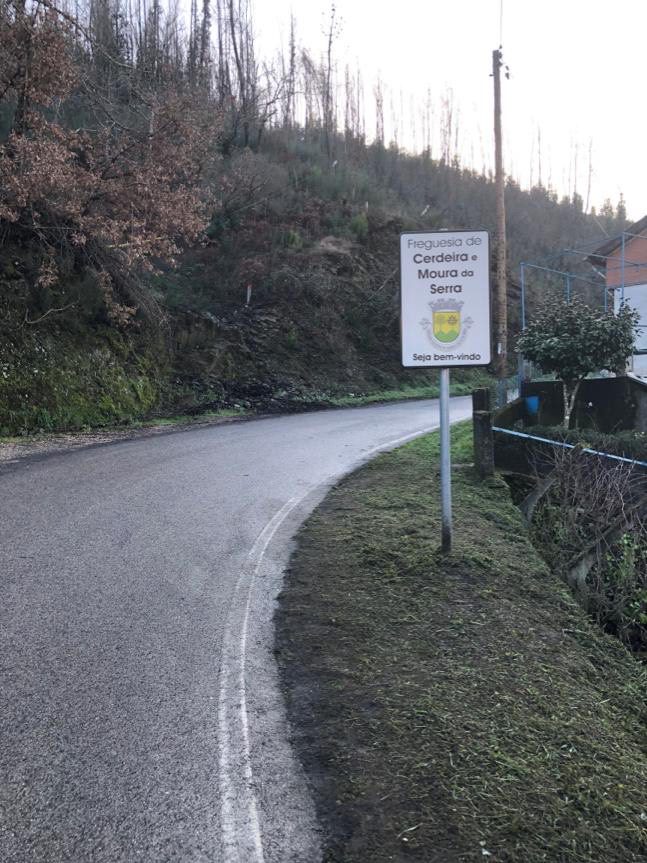 Casa Dona Alzira
There is another cafe/restaurant behind Cafe Lena which offers tasty cheap traditional Portuguese cuisine. It is a family run business and also offers accommodation. It had a refurb recently and you can also have the option of takeaway. It has a fascinating history: Casa Dona Alzira arises from the will and desire two siblings, Ana Paula and Nuno Filipe, who agreed to their grandmother Alzira's request to keep the family home in the village of Portela de Cerdeira, and perpetuate her legacy. Before Alzira died, the two siblings thought about this project, and decided to tell their grandmother about this idea, who was both interested and pleased. Therefore, in memory of Dona Alzira, as she was known, this new tourist space appears, which aims not only to provide overnight accommodation and meals for those who visit, but also to tell local histories and stories so that visitors feel more enriched and fulfilled. We want you to feel at home, in our home. This is just a small section of text translated from their Facebook page. Make sure you read the full story as it is truly inspiring! I have often tried to take photos of the restaurant but there is always someone sat outside and I don't want to take photos of strangers as it's awkward as hell (ha ha). Here is a sample menu:
Portela da Cerdeira
All this beauty on our doorstep!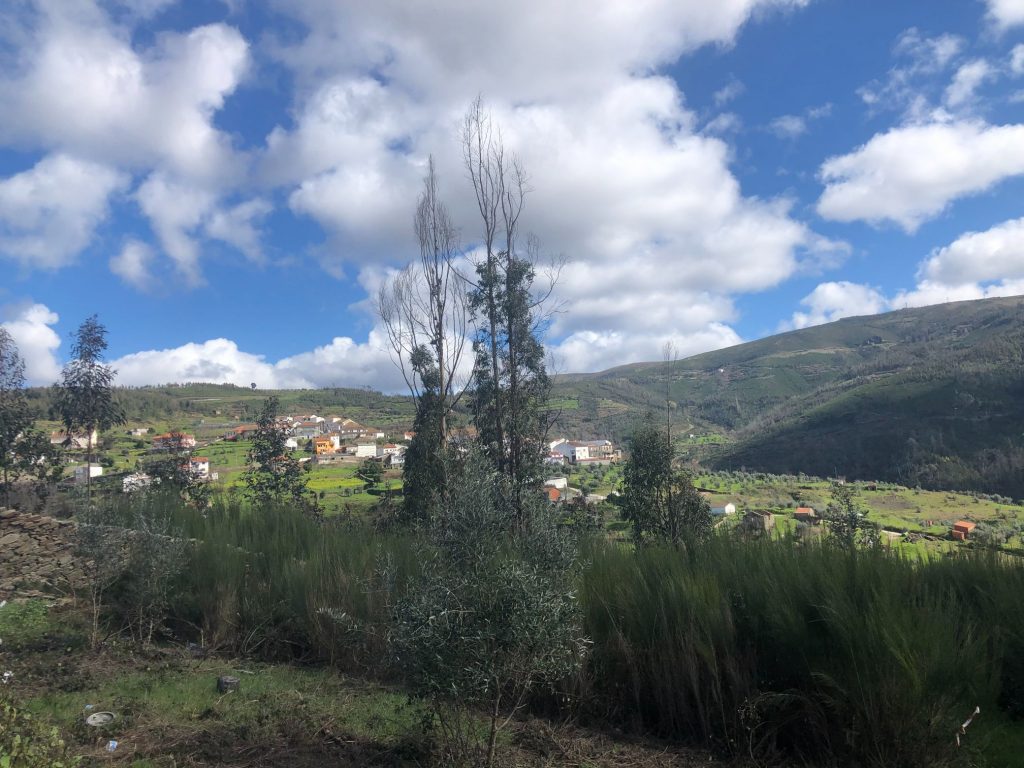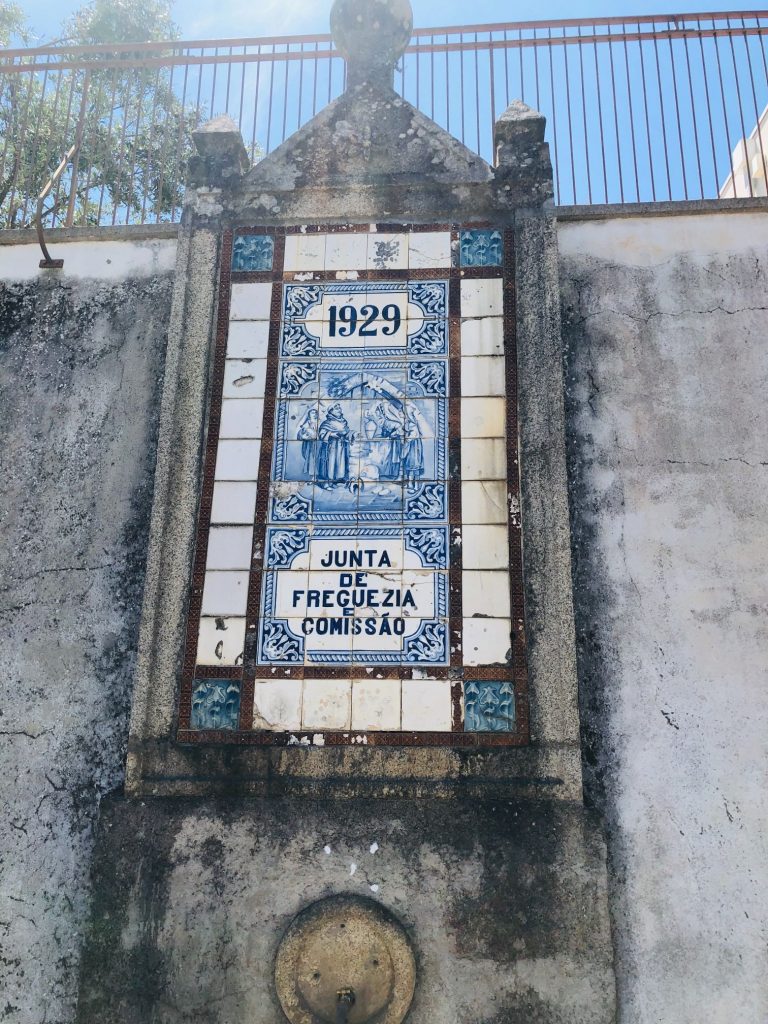 Côja
Côja is a short 5 minute drive from our home and here you can find a range of stores and amenities: Bank, cash points, post office, greengrocers, butchers, cafes, hairdressers, hardware store, electrical store, grocery stores e.g. mini mercado, bakery, pharmacy, market, doctors, dentist, taxi rank, library, citizen space, betting shop etc. There is a fantastic market here every 3rd Saturday of the month. It also has a beautiful river beach to cool off in during the summer months.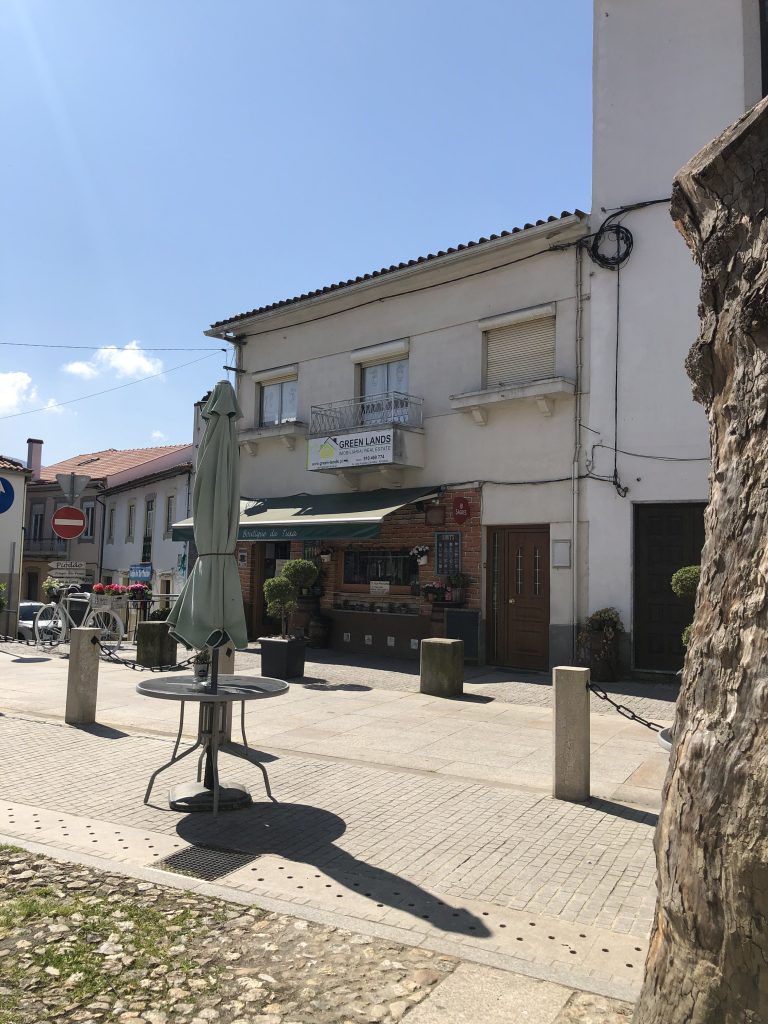 Cõja River Beach
A beautiful river beach to cool off in during the summer.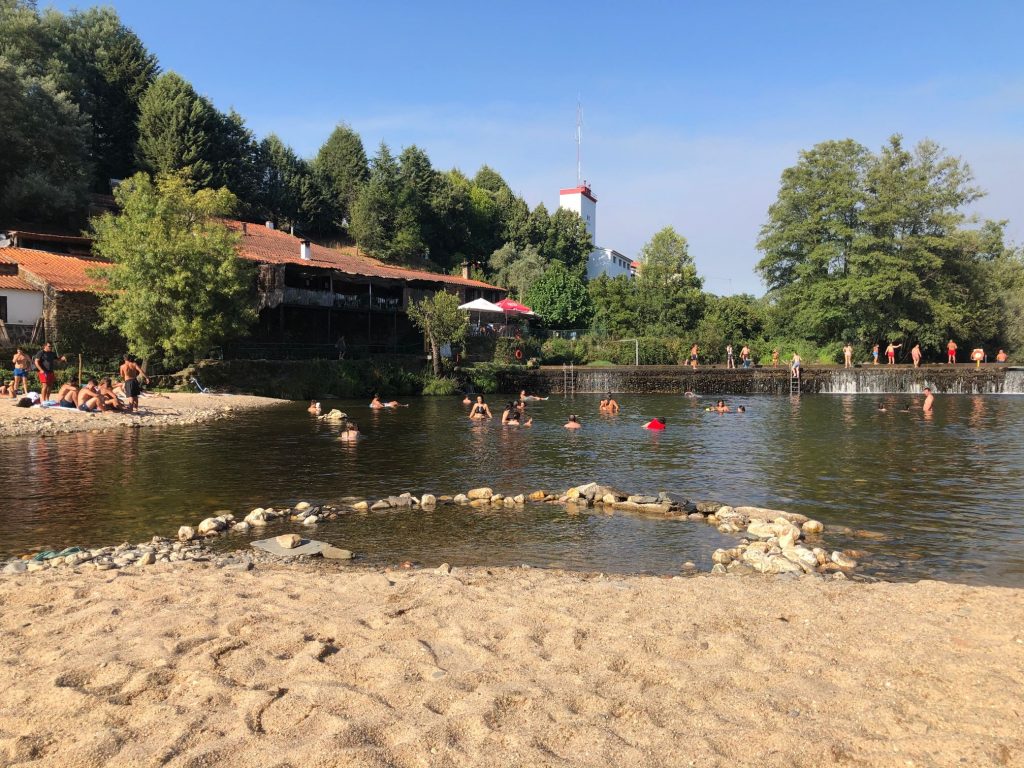 Arganil
Arganil is a 20 minute drive from our home and here you can find a wider range of stores and amenities: Banks, cash points, post office, Hospital – A & E, vets, greengrocers, butchers, cafes, hairdressers, hardware store, electrical store, grocery stores e.g. mini preco and 2 large supermarkets – Lidl and Intermarche, EDP electric shop, mobile phone shop, bakery, pharmacy, weekly market, doctors, dentist, GNR (police), notary, accountant, opticians, library, newsagents, fashion/clothing store for adults and kids, shoe shop, bicycle store, handy craft store, computer store, my favourite shop Rotunda which sales almost everything you could want, garage to fix cars, taxi rank, council town hall, citizen space, finance office, swimming pool, gym, hotel etc. There are various river beaches open during the summer months and some are also leisure zones with sporting options e.g. tennis courts.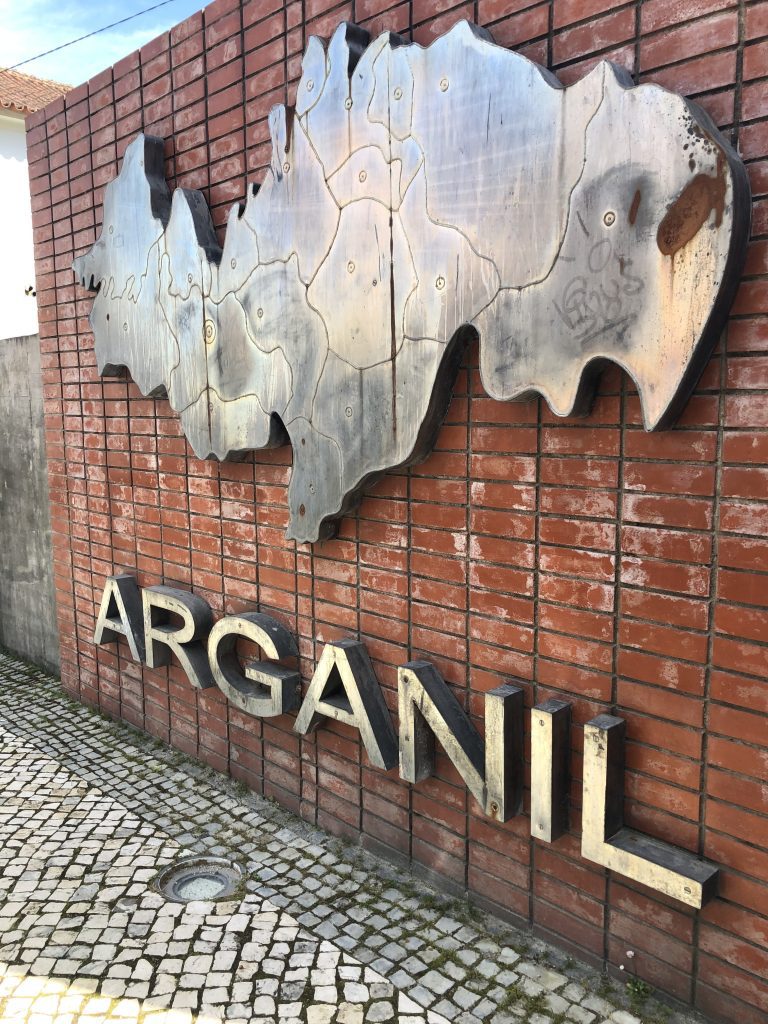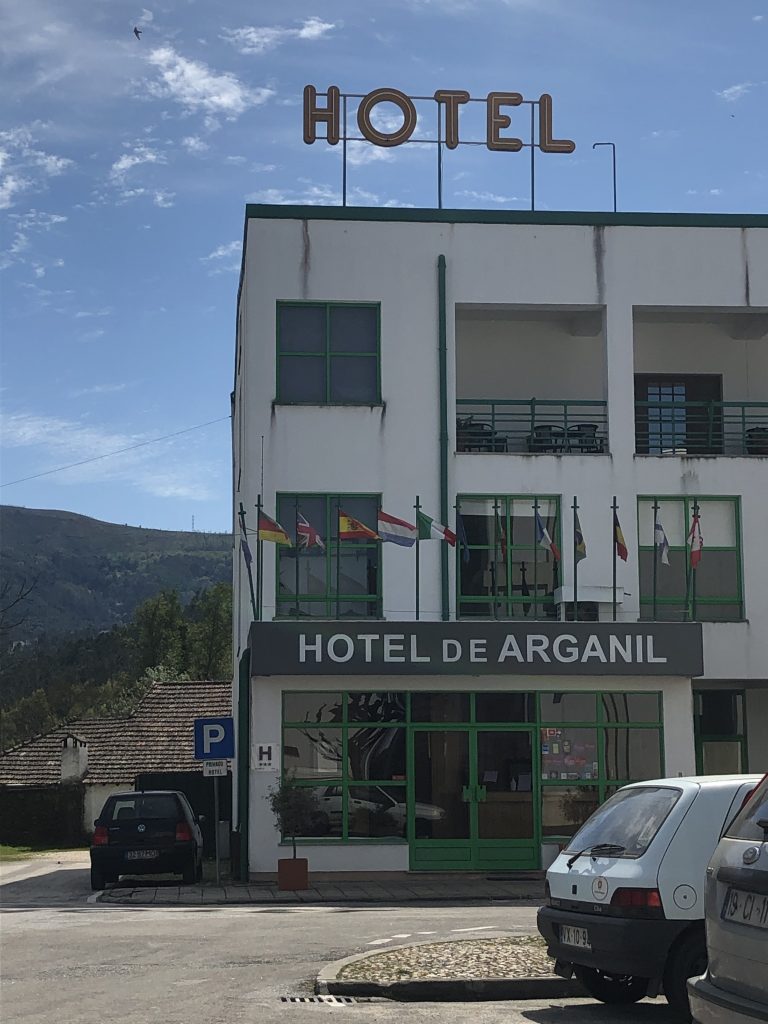 Arganil Municipal (Town Hall)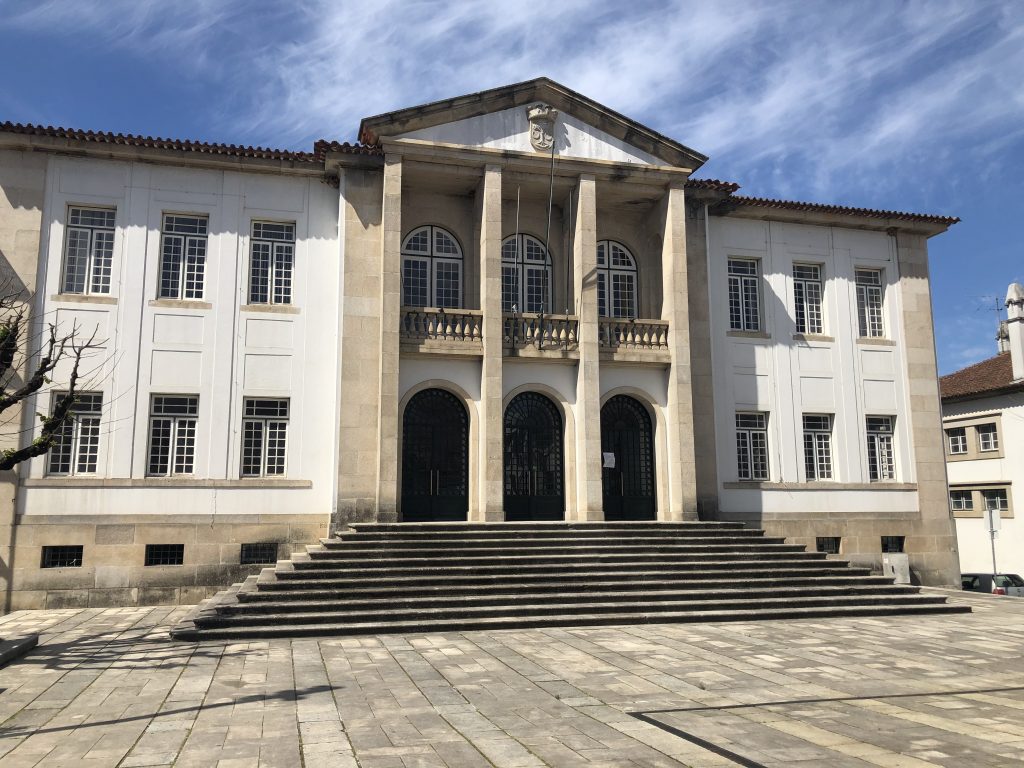 Secarias River Beach (Arganil)
This river beach is awesome and has a lovely bar overlooking the water.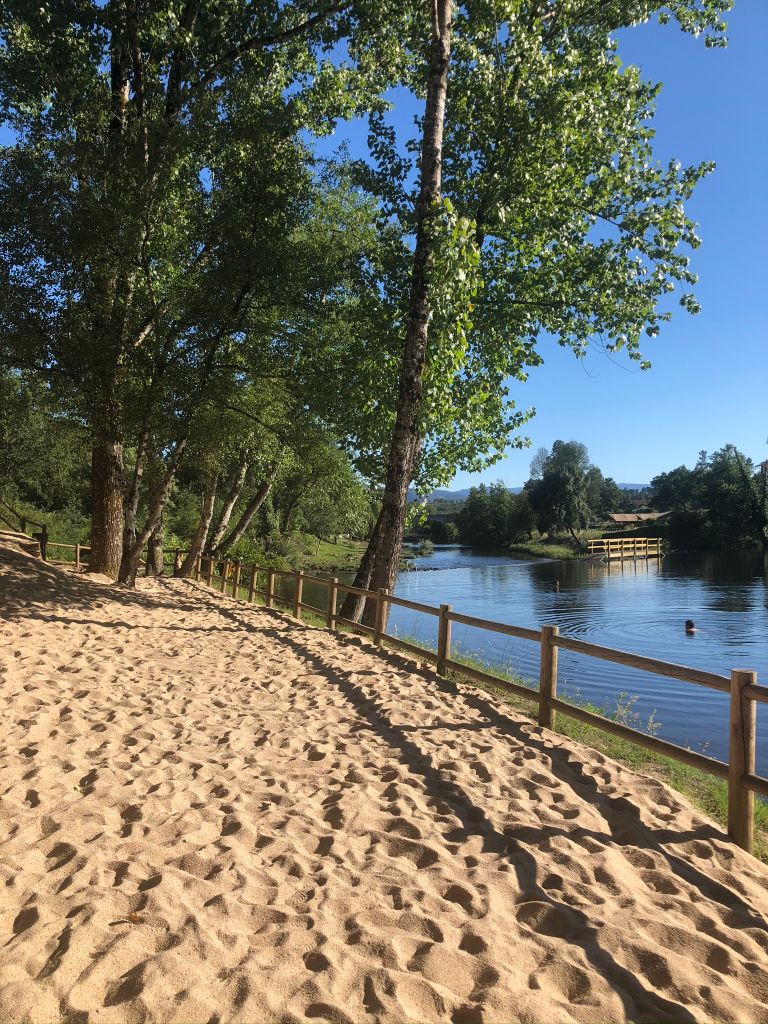 Sarzezo River Beach (Arganil)
This lovely place is a Leisure Zone and as well as the river it has a delightful swimming pool and tennis courts.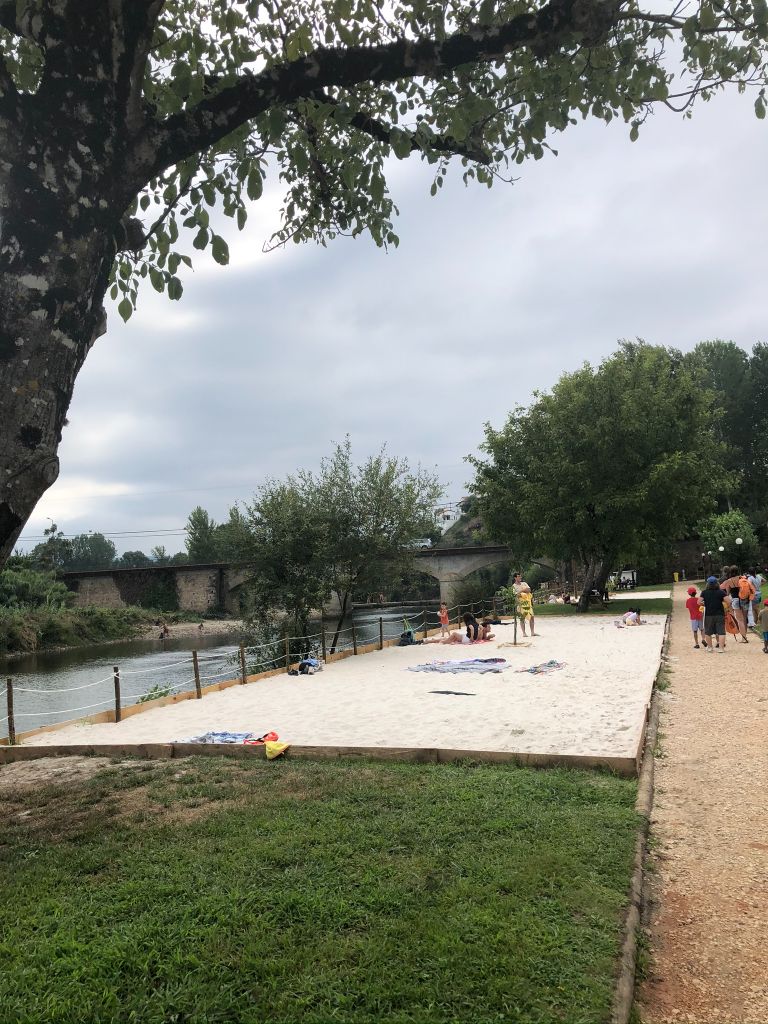 Oliveira do Hospital
This nearby city is a short 25 min drive and has many amenities including a choice of supermarkets, DIY shops and a fantastic hospital (FAAD). I have visited this hospital on several occasions for X Rays and Ultrasounds. It is very affordable and has an excellent service and friendly staff. My favourite local river beach is located in Avô a short 15 min drive. I had to make these photos BIG to share the joy!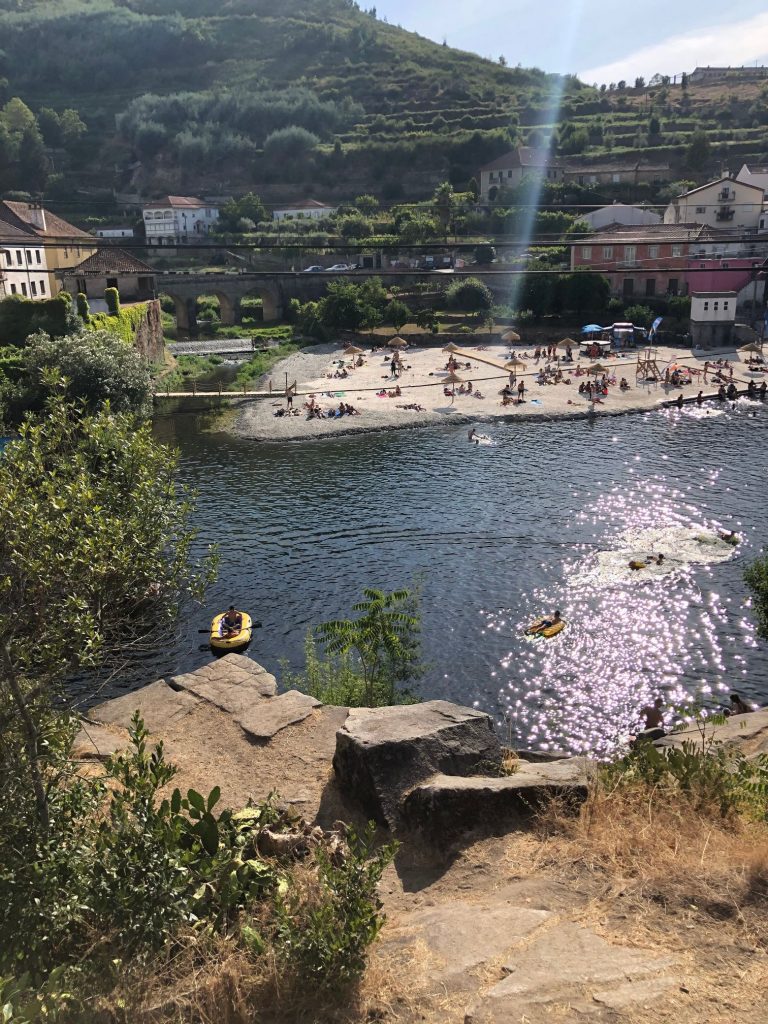 Spring flowers of Arganil (March 2021)
How beautiful are these Spring flowers in Arganil? They are dotted all down the middle of a road in the town and all around the roundabout too. So very pretty and Arganil always has beautiful floral displays.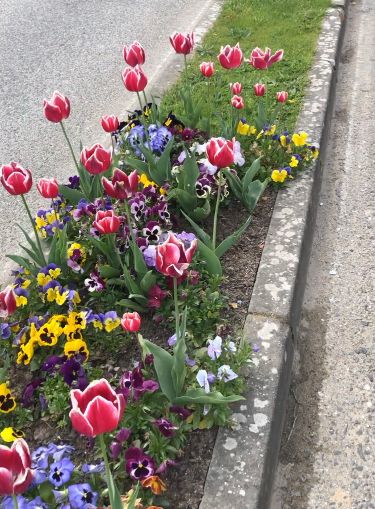 Festival Fun
June/July and August = Festival FUN! There are so many local festivals held in nearby villages during the summer. It is so refreshing to see that after the recent cancellations due to Covid, festivals are returning and we can all enjoy some well deserved fun, music, entertainment and food with friends. Many of these events are advertised on the Arganil Municipal Website but I often find posters pinned to lamp posts and bus stops. Portugal has many large festivals e.g. Boom Festival with paying tickets but here are just a few samples of what is on offer locally for free and minutes from our home. I am hoping to attend the 80's tribute band act and am very excited to visit our first music festival in Portugal. It's just a shame I still have tooth pain as I won't be able to enjoy the tasty farturas. Hubby will have to eat them all (ha ha).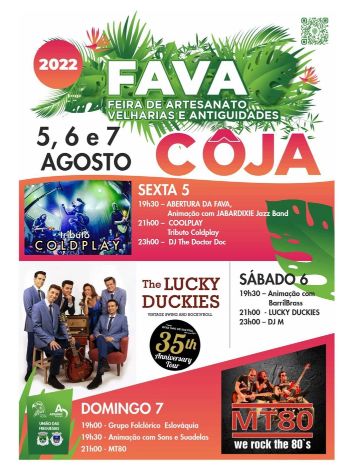 Vinhó Centre Stage
Just down the road from our house is an old abandoned building which I think used to be a school. On the grounds is this huge stage and I think it would make a fantastic spot for our very own festival in Vinhó. One one of my daily power walks, my eagle eye spotted a festa poster on a tree right next to the stage and just for a minute, I thought Vinhó was going to host it's very own festival but the poster was actually for a festival in nearby Tábua. I think I need to help organise a festival in Vinhó, maybe I should start a band (ha ha).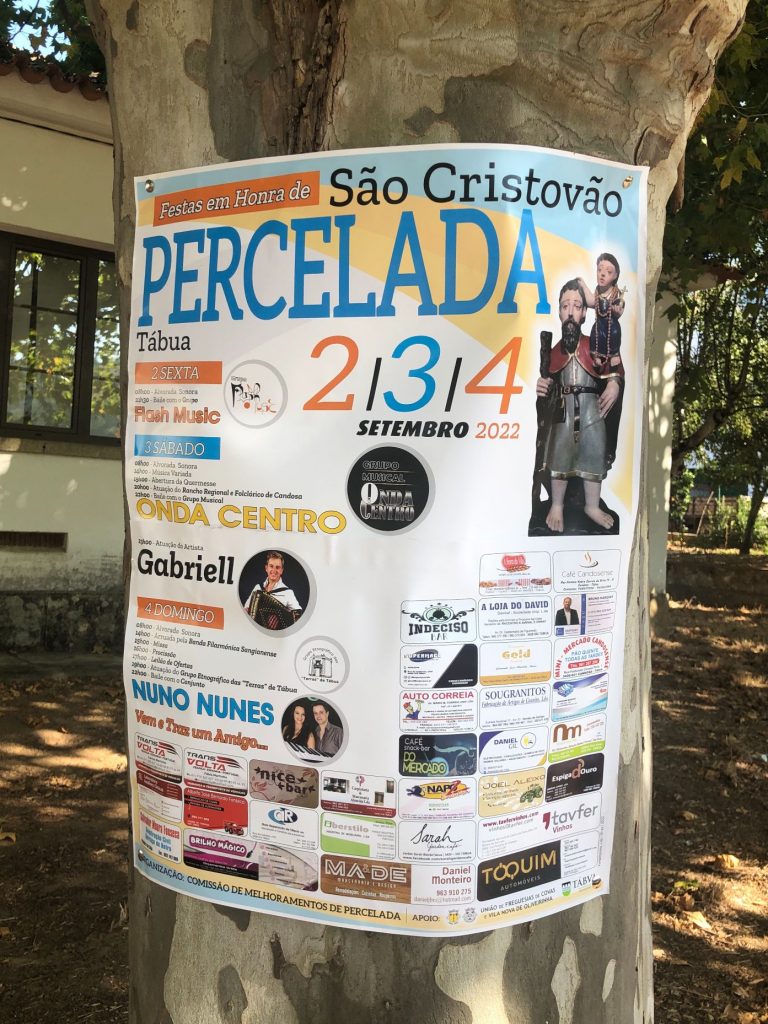 Fava Côja – First Festival Fun
Summer Vibes, Festival Fun and Farturas. On 7th August 2022 we attended our very first festival! It was held in a local village (Côja) just a short 5 min drive from our home. I was amazed at the size of the stage for such a small village and it was an awesome night with friends. MT80 (80's Rock tribute band) were fantastic and there were plenty of yummy food and drink to enjoy. Unfortunately my wisdom tooth extraction pain is still bad so I couldn't enjoy the tasty gina liquor, candy floss or farturas but hubby ate mine for me (ha ha).
Noite Branca
We were so excited to attend the "White Night" festival in Arganil with Teanna. It was so awesome as there were tons of different acts to admire, not just music but performances and plenty of street food. I couldn't eat any farturas due to my tooth pain so hubby bought me an illuminated princess white flowered halo headband. Everyone wears white and I wore my only white frock. It was so much FUN. We made it to 1am, I couldn't make it through to 4am as I'm an old timer now and need my bed (ha ha).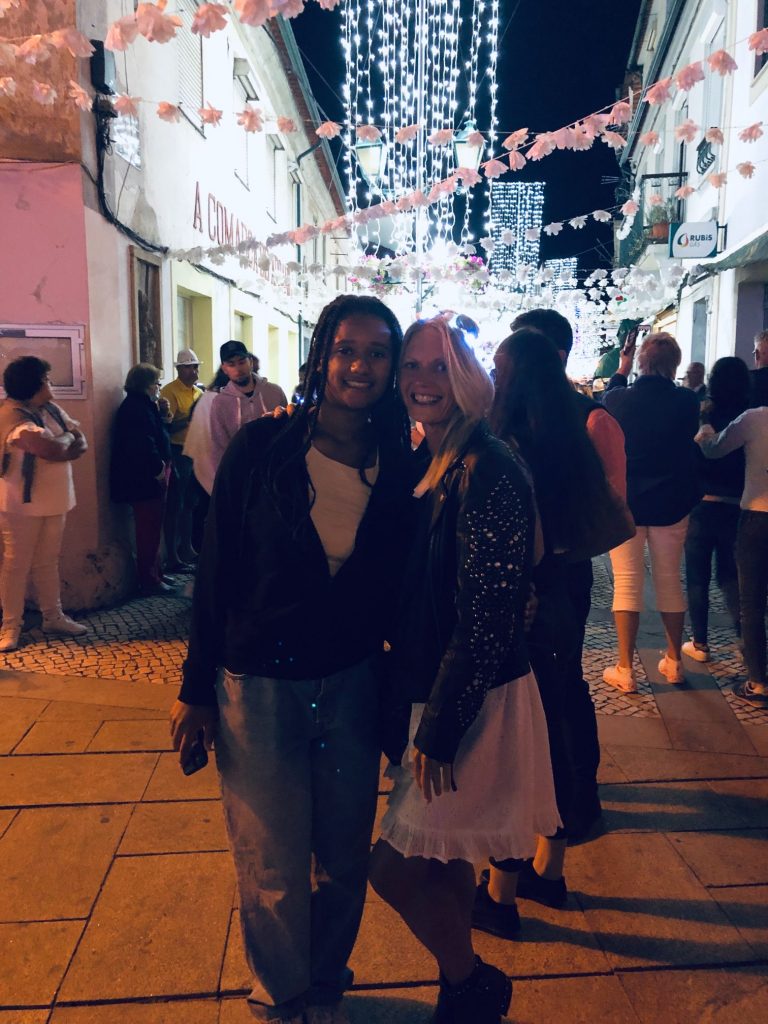 Ficabeira
We attended Ficabeira Festival in Arganil on the last night and the main act was a tribute ABBA band. Not really my cup of Tea to be honest but I was tempted with farturas and the shots tent (ha ha). I consumed 3 farturas which was not a bad defeat seeing as I still have tooth pain (ha ha). Teanna is a big Mamma Mia fan so I think she enjoyed herself. Hubby is a heavy metal fan so for him the experience was probably torture (ha ha).
Côja Medieval Festival
I loved everything about this festival especially the owls and bird of prey.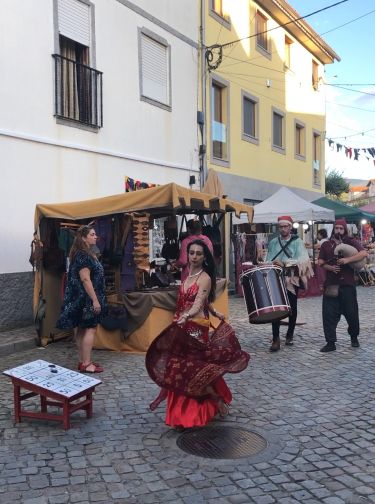 Alva Beer Fest (Côja)
If there was a festival made for hubby this was it (ha ha). Beer, beer and more beer!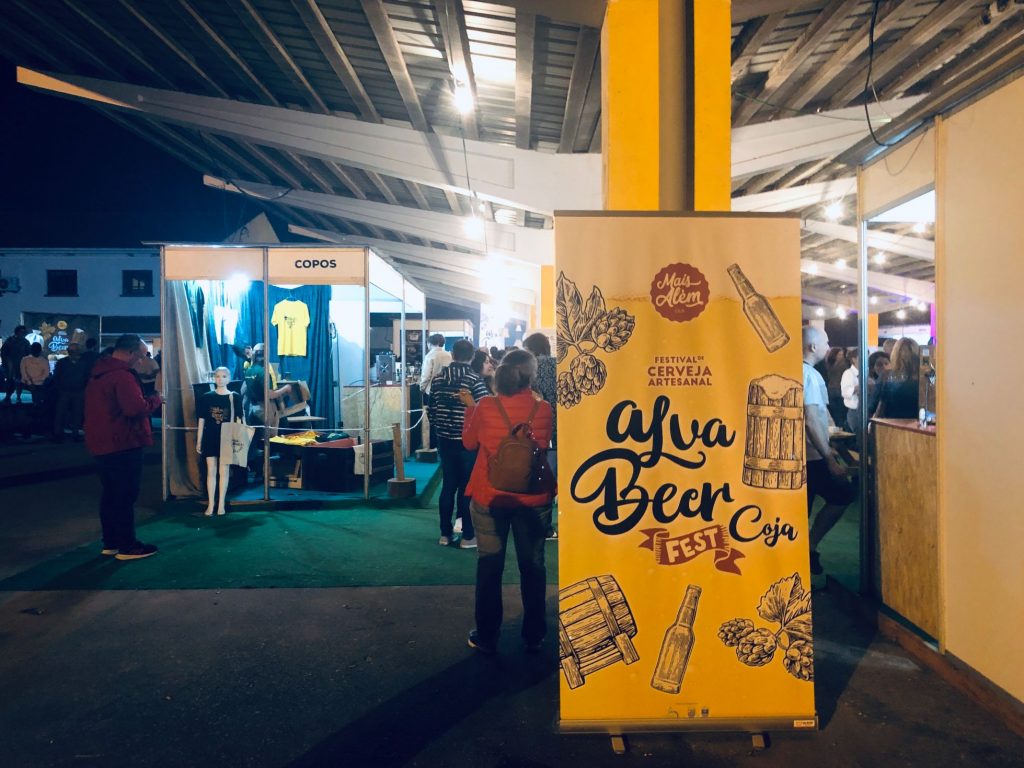 Intercultural Festival 2023 (Côja)
Such an amazing local event with music, dance, gastronomy, workshops and crafts.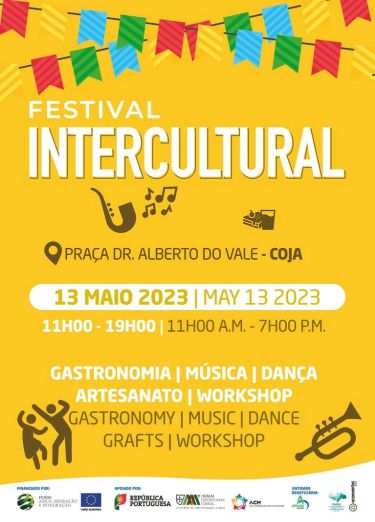 Other Festivals
We have attended a load more local festivals including an awesome Chestnut Festival in a quaint mountainside historical village complete with a captivating castle. I have separate blog posts on all of them if you're interested.
2023 UPDATE
OMG There were so many Summer festivals in 2023! Our tiny village of Vinhó held it's very own Summer festival and I was more than elated to attend. My daughter Teanna was visiting too so the Dynamic Duo became the Terrible Trio (ha ha).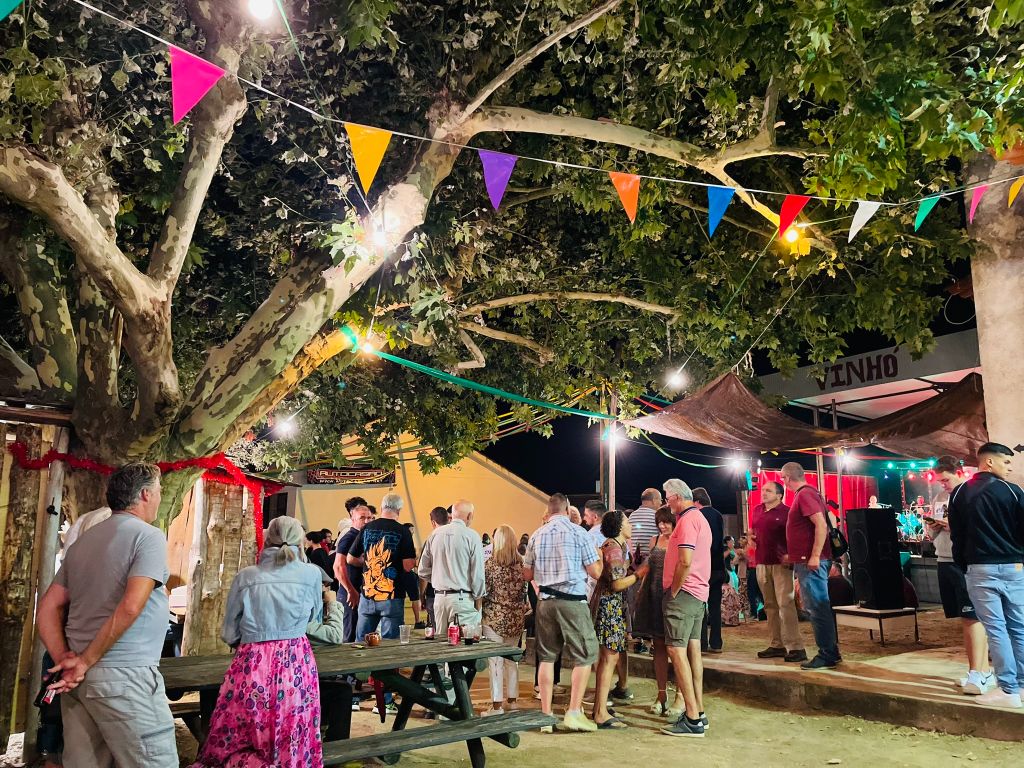 Fava Côja (2023)
The 80's band MT80 ROCKED and so did the festival fartura's (ha ha).