CASA VALHAL (Living the dream)
Welcome to Casa Valhal, a rustic 3 bed schist house, located in the village of Vinhó, a few minutes from Côja. The house has: 3 bedrooms, 2 bathroom suites, open plan living room/kitchen, cellar, bar, balcony and garden with terraces/patios and workshop. We love our old house and totally feel blessed!
The best part of Casa Valhal has to be the location and stunning views of the magnificent mountains. I am also so happy to actually own a 3 bed house outright with no mortgage. The house is large to us as we have been used to living in a small 2 bed flat with no garden in the UK. I often lose my husband and he can't hear me when I shout for him. Owning a house big enough to lose my husband in has always been a dream of mine (ha ha). Maybe he is just hiding and trying to avoid me in the workshop AKA man shed.
I also love the fact that we are detached (the house not us – we are going strong). We have one neighbour to our left who doesn't live there but randomly returns to tend to her garden. We also have one neighbour behind but it's their holiday home so they also do not live their permanently and we have only seen them on a handful of occasions. There is nothing but scenic lush greenery to our right. In the UK our upstairs neighbours were a young couple in the flat above us who had weekly raging arguments which resulted in them shouting throughout the night, female would pack her bags and leave then return the next day! To be free of this drama is heaven on earth. I love not having neighbours as it's very tranquil but when I want to swap garden produce that I've organically grown I have to listen out for my neighbour and dash out with vegetables and eggs. In return she always gifts us with buckets of lemons and tasty clementines. Another great bonus is that although we live in the countryside it's not too rural and we are not surrounded by forests with any eucalyptus or pine so very low forest fire risk. I call it remote country green living but not too remote or isolated. We are also away from any major roads so very little traffic which makes it a peaceful haven.
The View I fell in Love with
This is the actual photo I took whilst viewing the property for the first time in October 2019. I absolutely fell in love with the views from the covered terrace and could visualise myself growing old here. I should say older as I'm already old (ha ha). The garden was very overgrown and scruffy but I could see past the mess and visualise the glory with a little bit of hard work and TLC.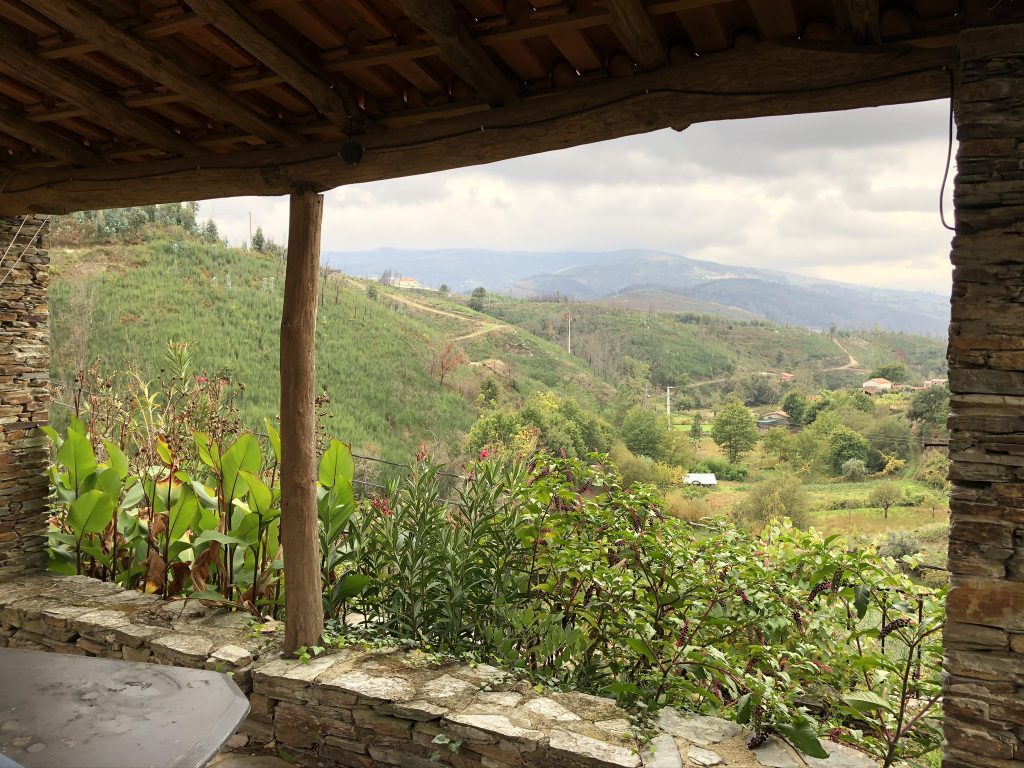 More Views from our favourite spot
I will never ever get bored of sitting here admiring the views and listening to the birds, bees and the nearby stream, it really is so amazing and peaceful. Watching the sun set is so beautiful I often have to pinch myself and I feel totally blessed to live in such a beautiful country with friendly local people who have opened their arms and welcomed us like family. We have added some new outdoor furniture and lighting including al fresco dining table set as well as a couple of chairs and a love seat. What I love the most about this special area is that it is covered so it provides much needed shade in Summer and I can still sit outside even if it's mild and raining. We don't seem to have a fly problem so we can eat outside whenever we like. Al fresco dining is such a simple pleasure. I am sharing photos below from different times of the day as well as different seasons as it still looks awesome in winter time and our Christmas Day morning views were magnificent.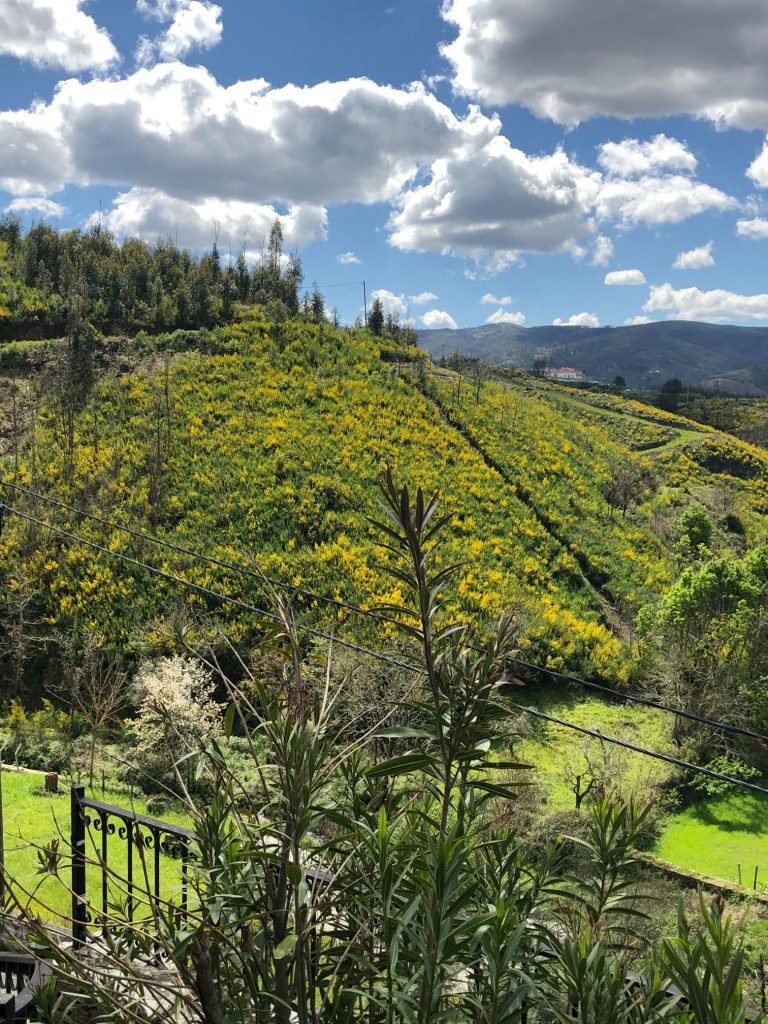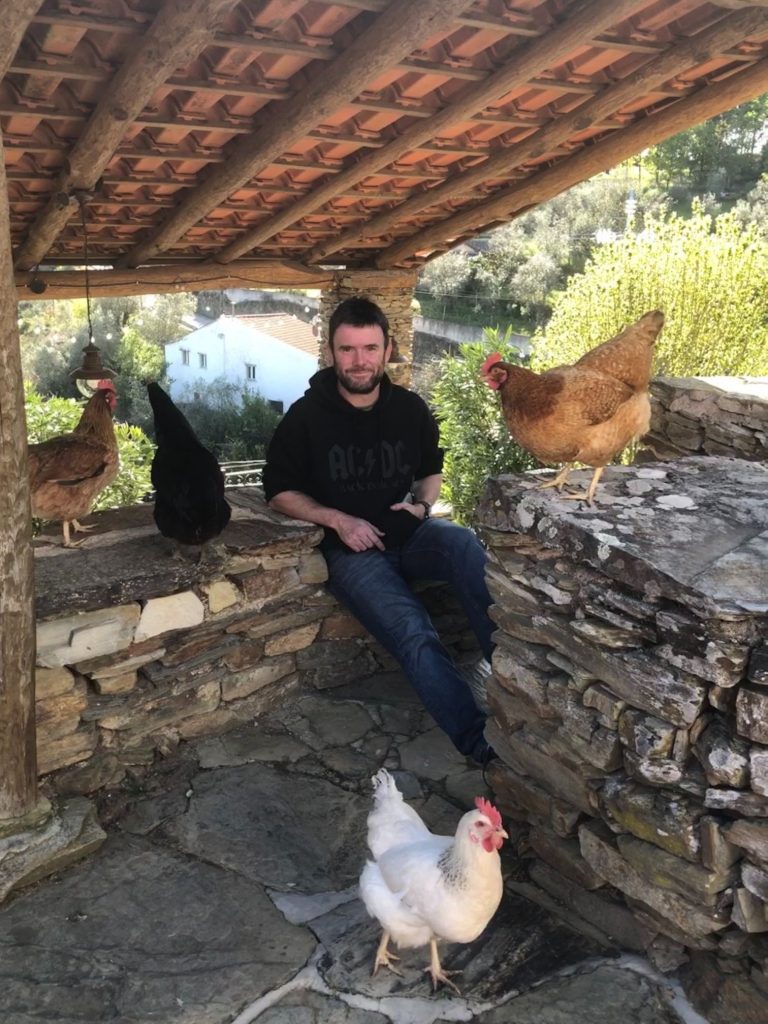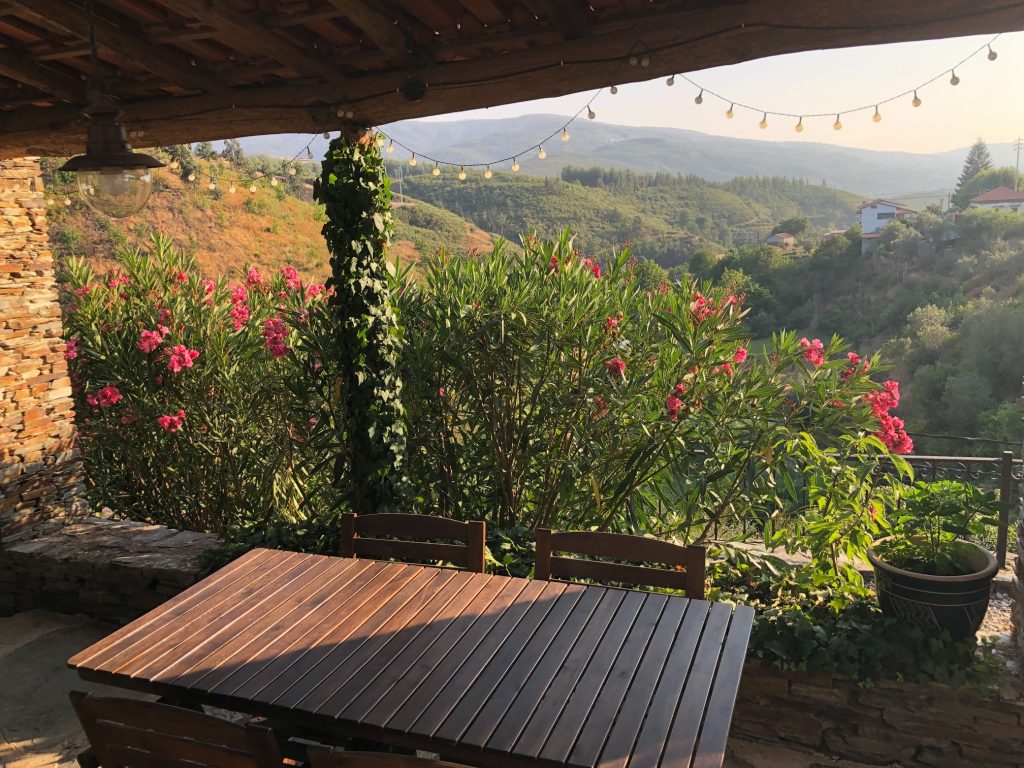 Shady Spot
I love our favourite spot as it's shady so we can chill out with our precious pets.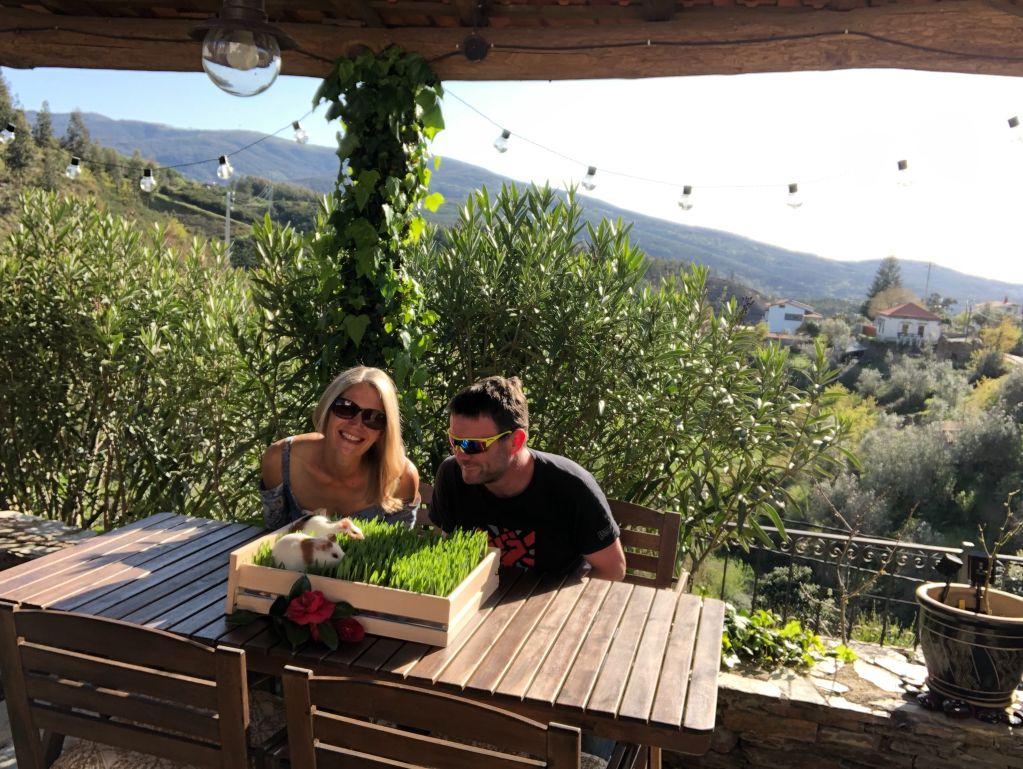 Perfect Party Venue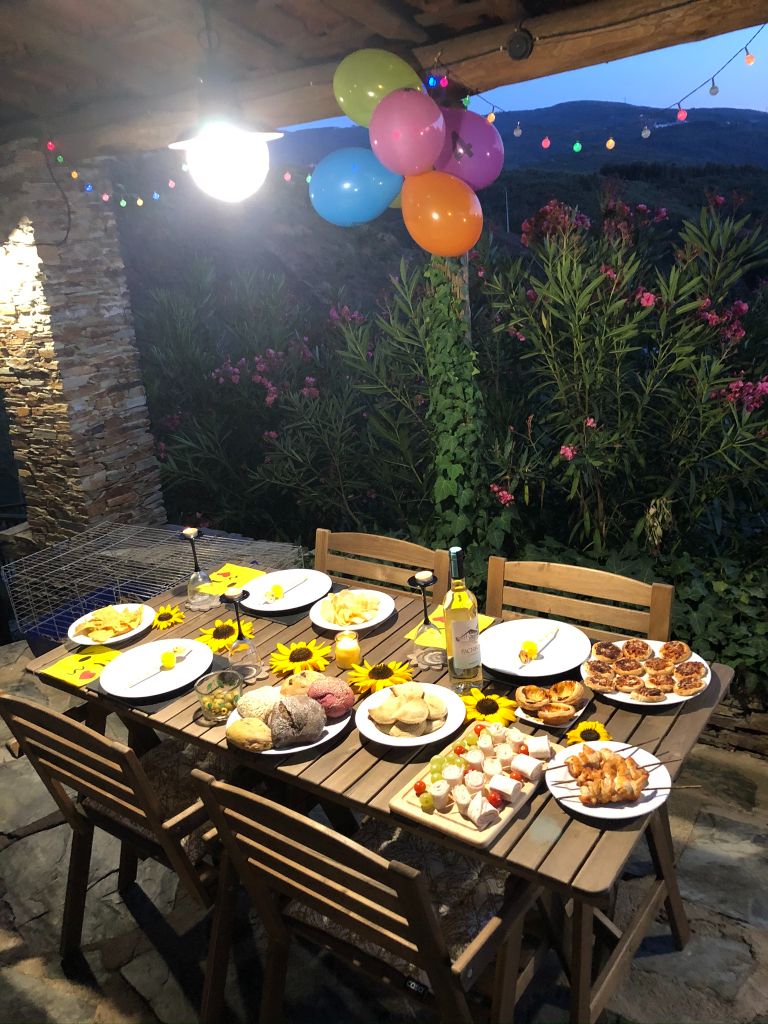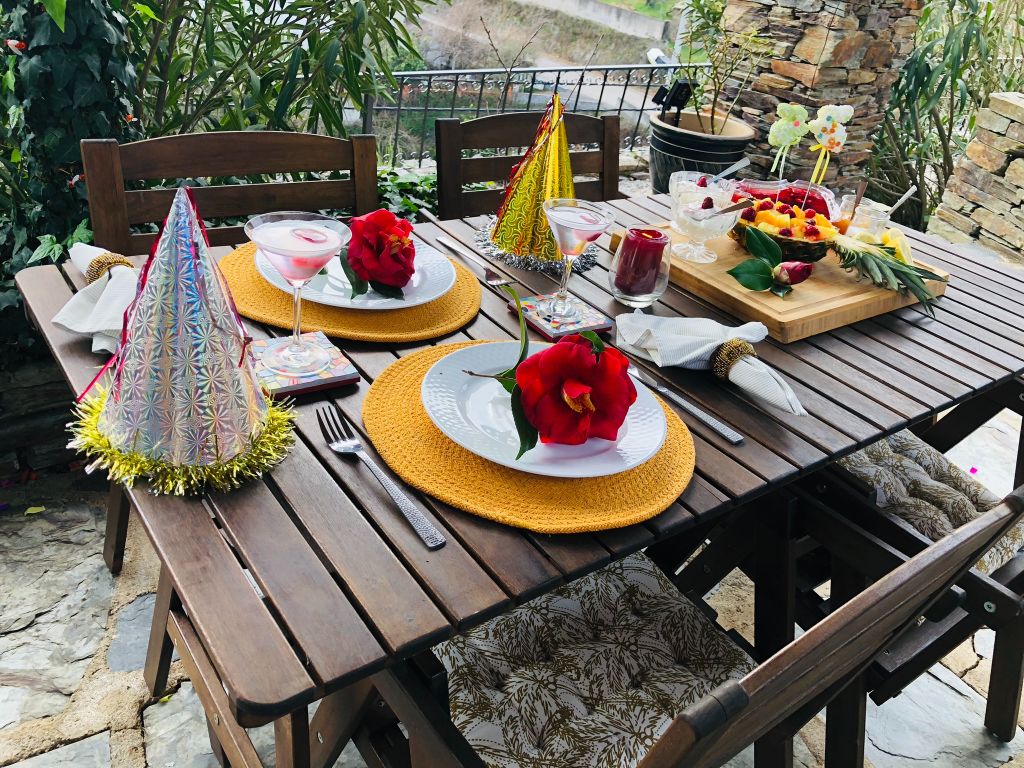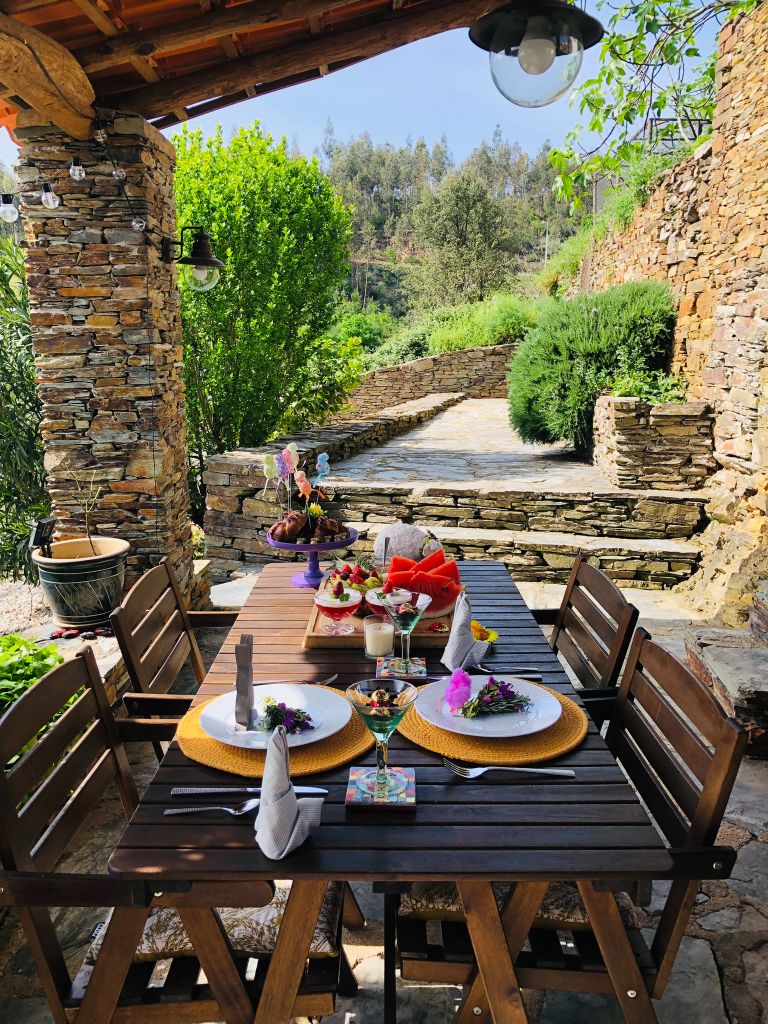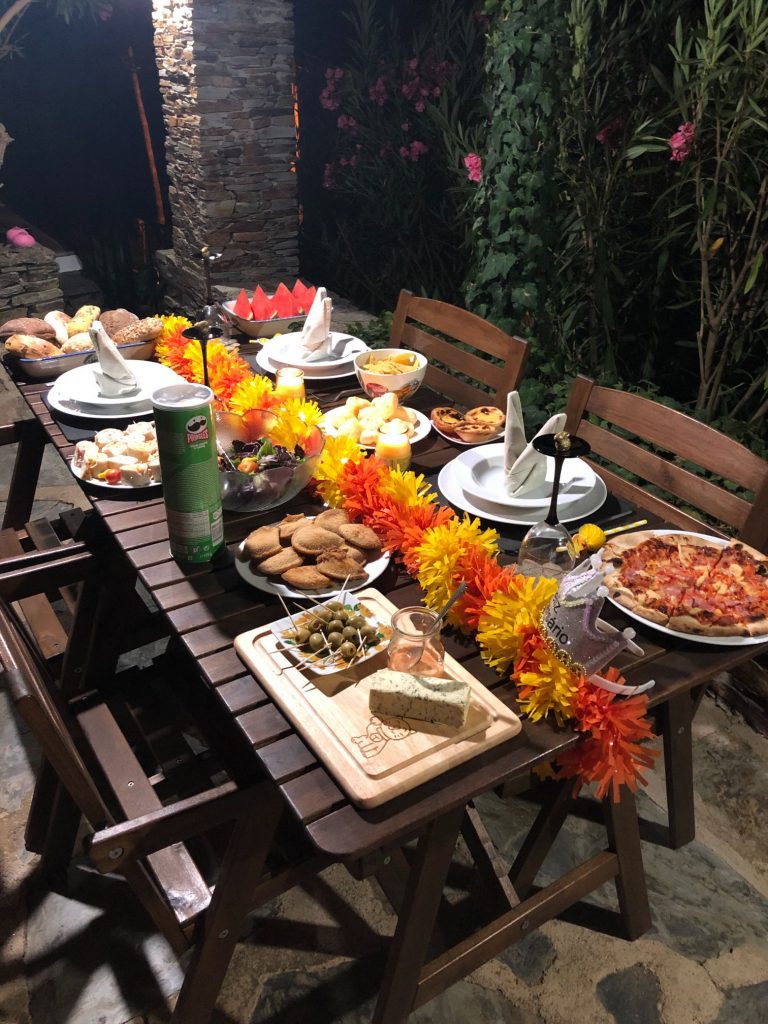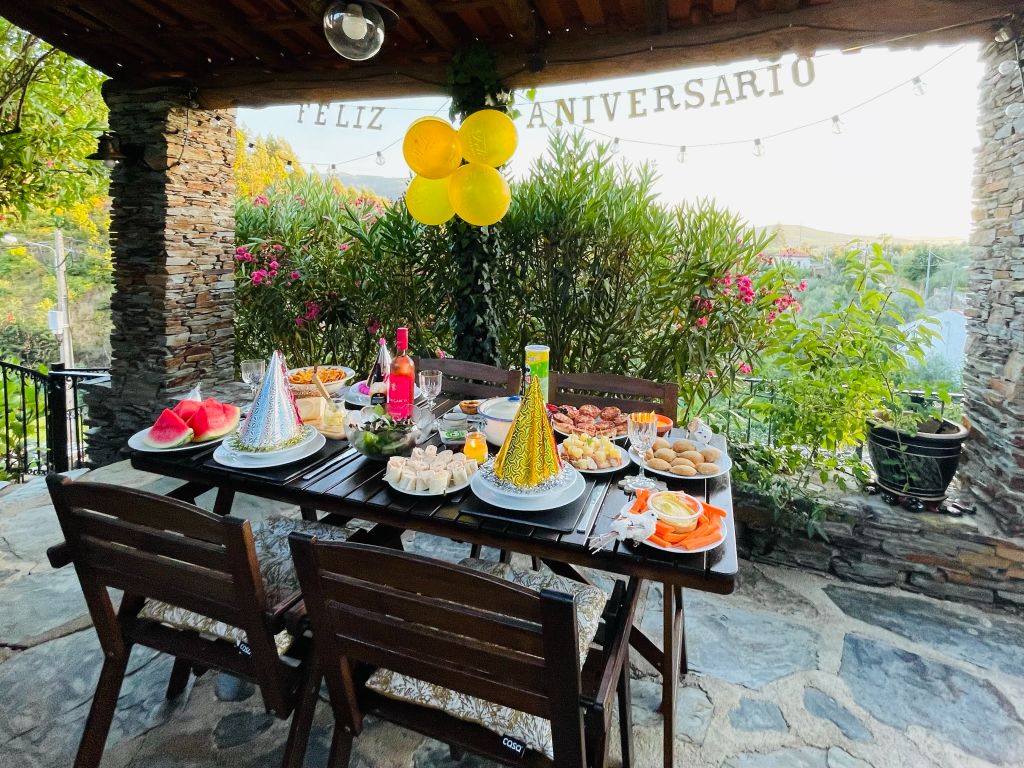 View from Upper front Garden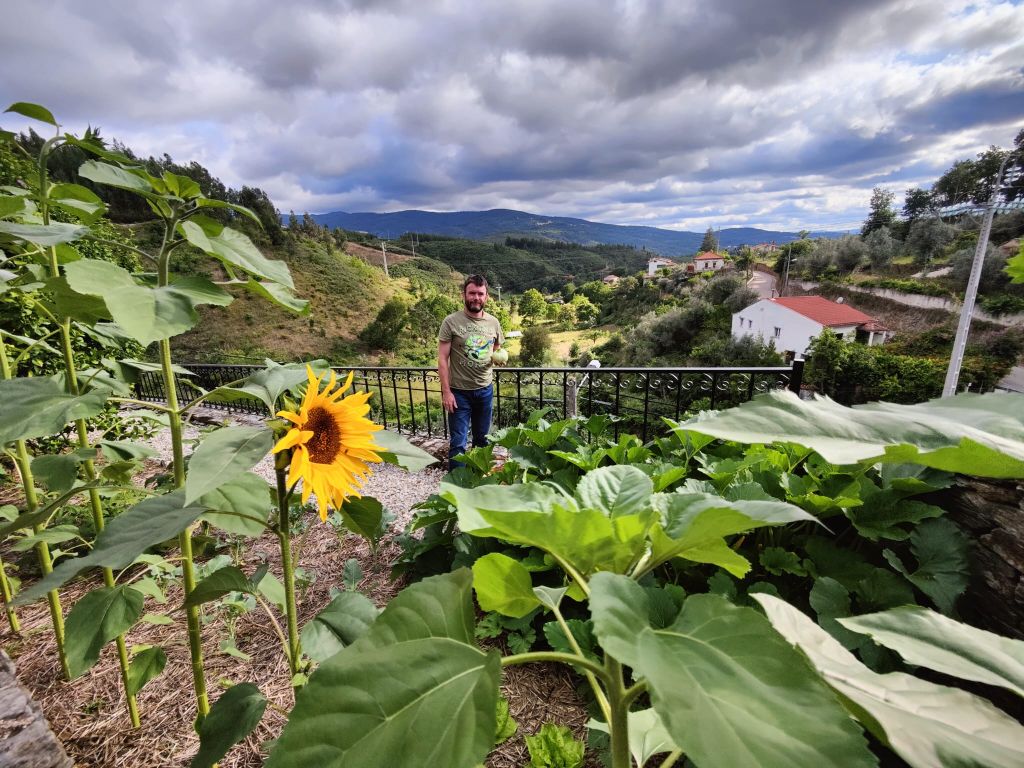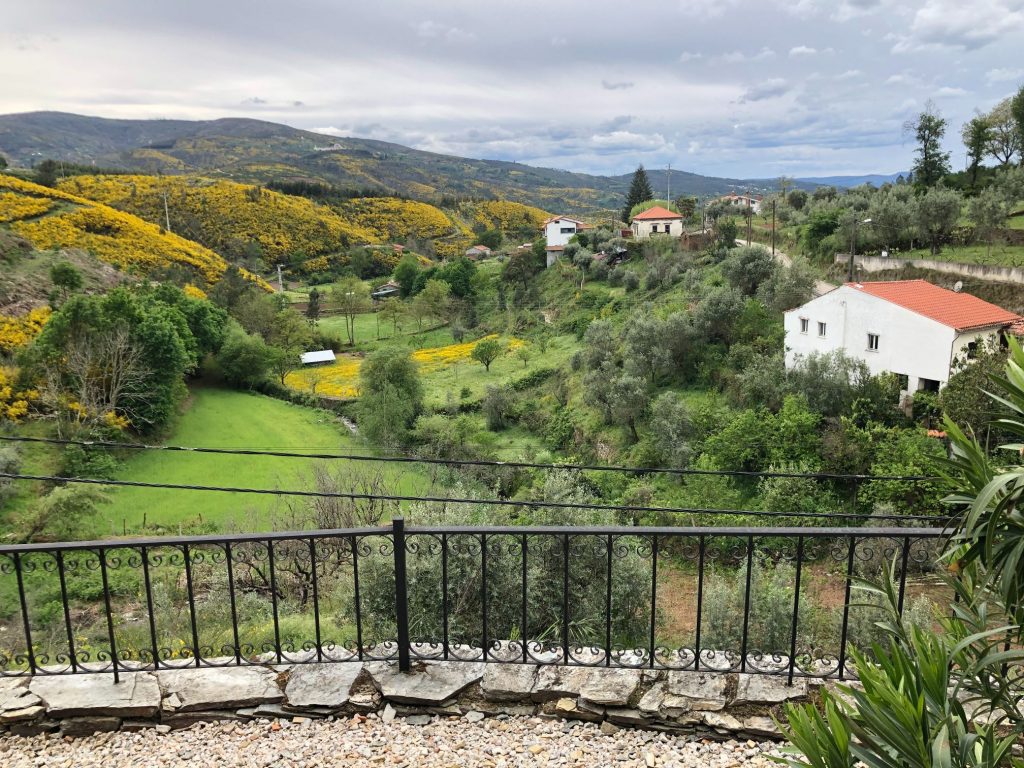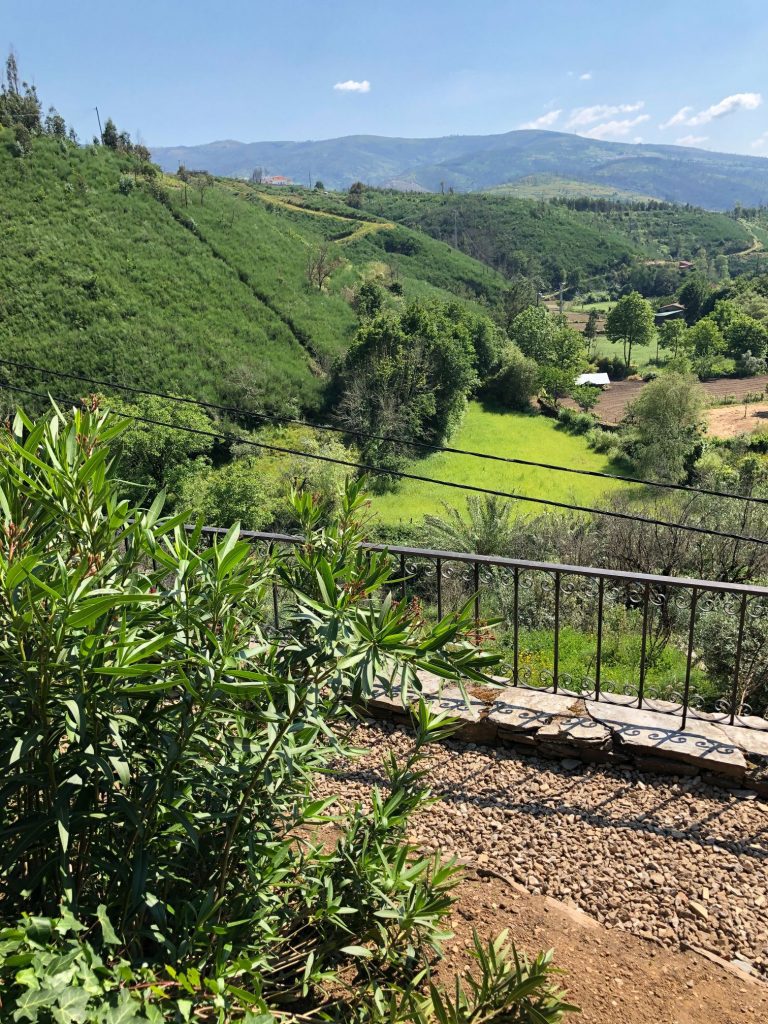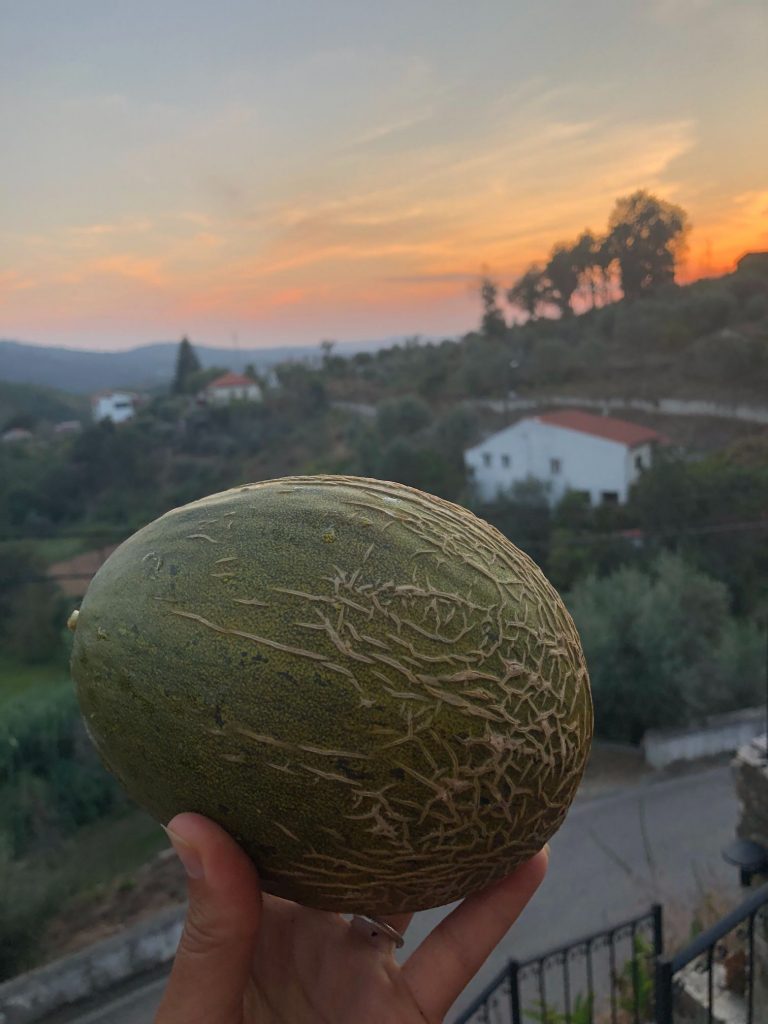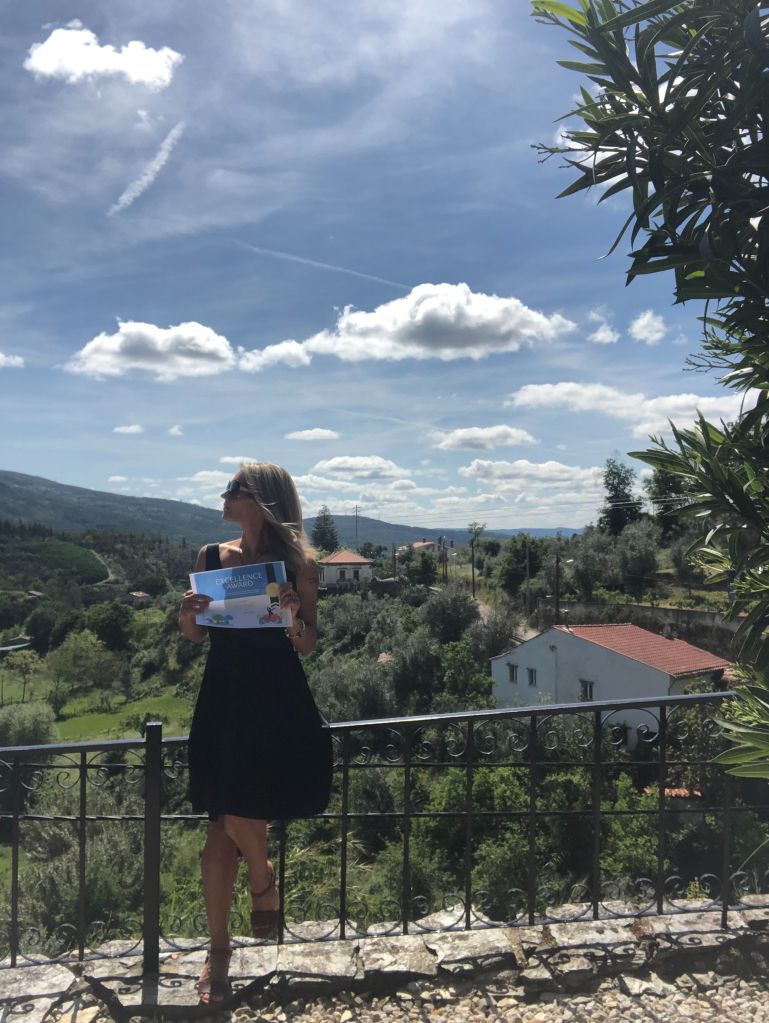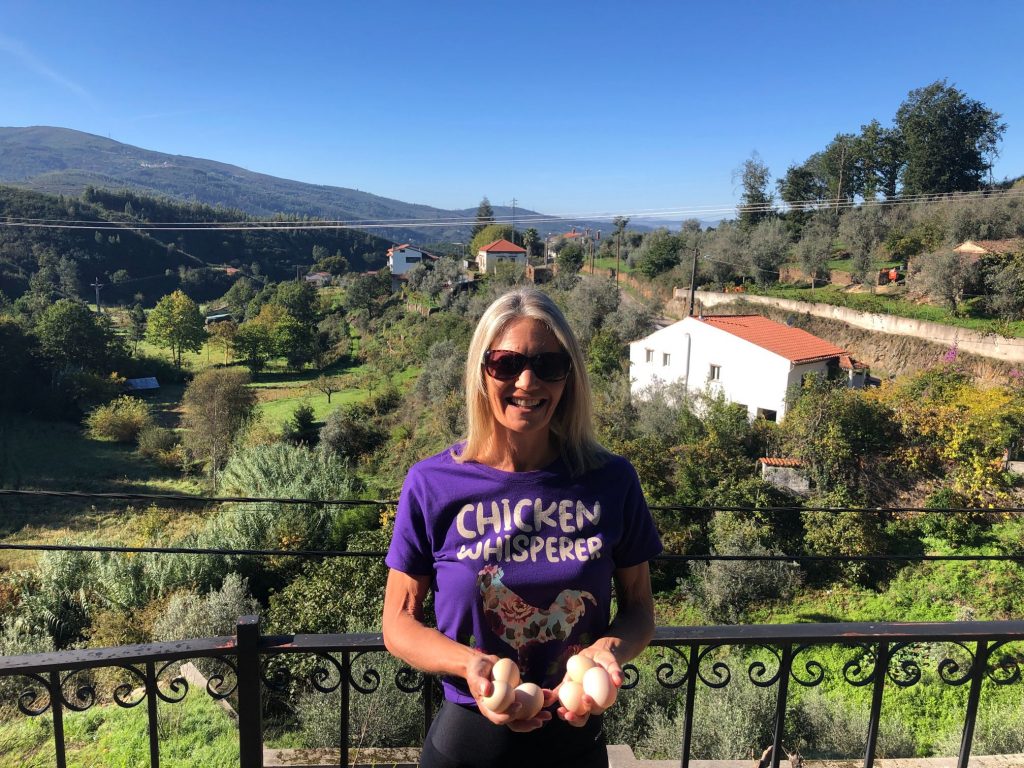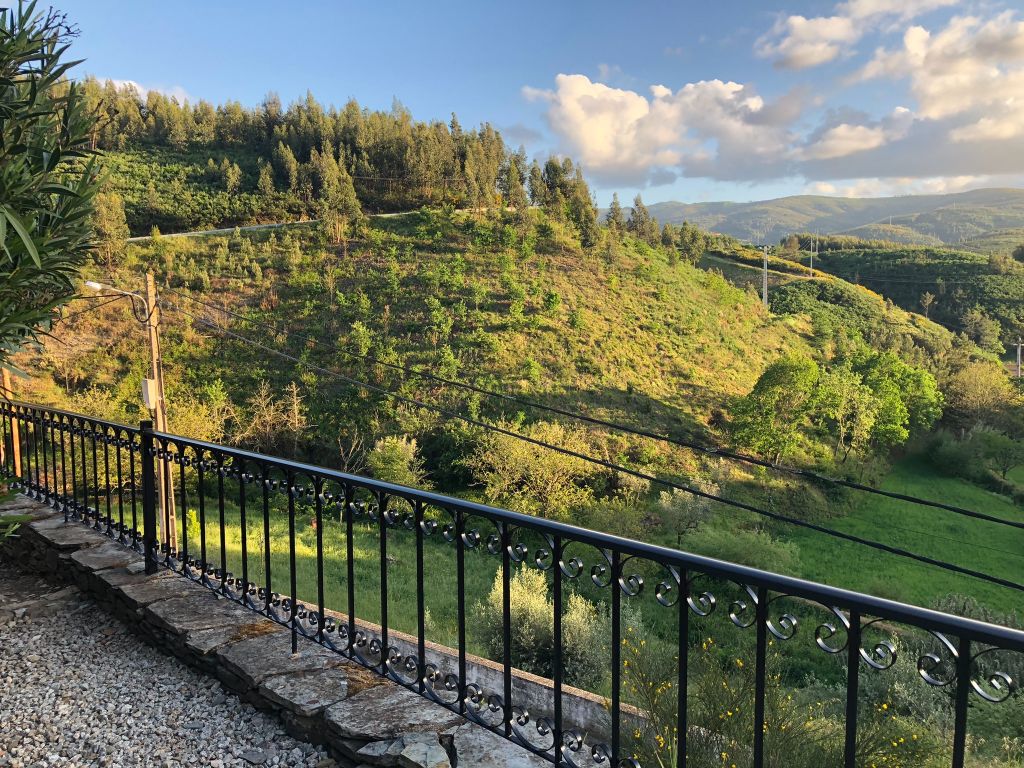 My Sunflower Girl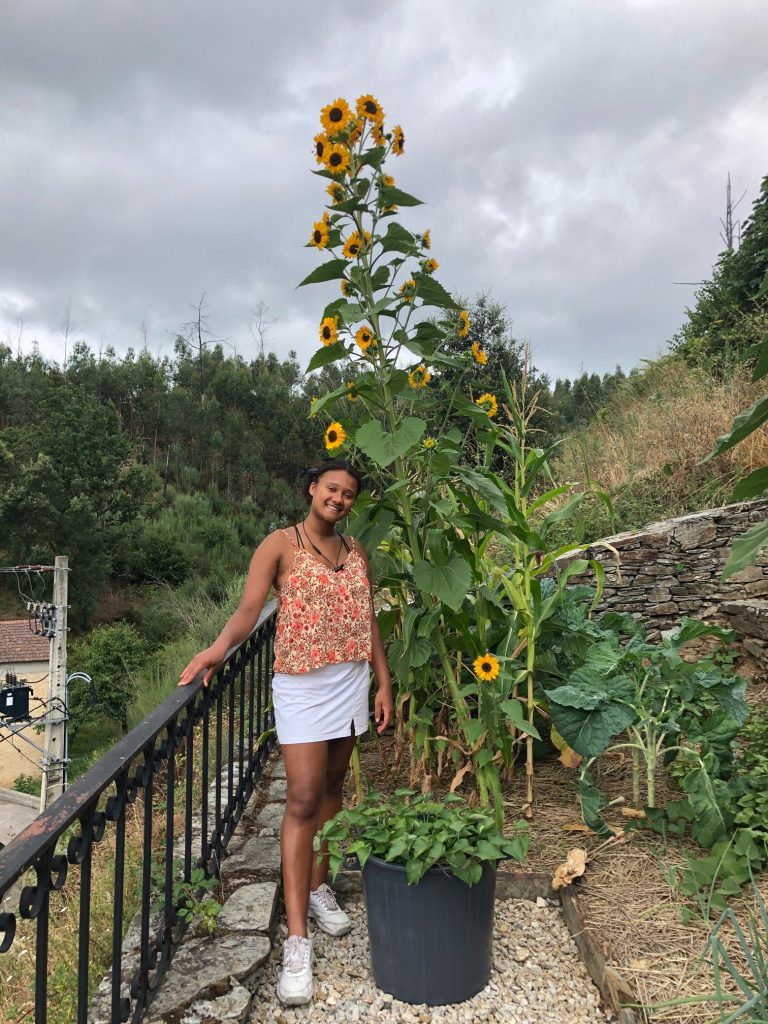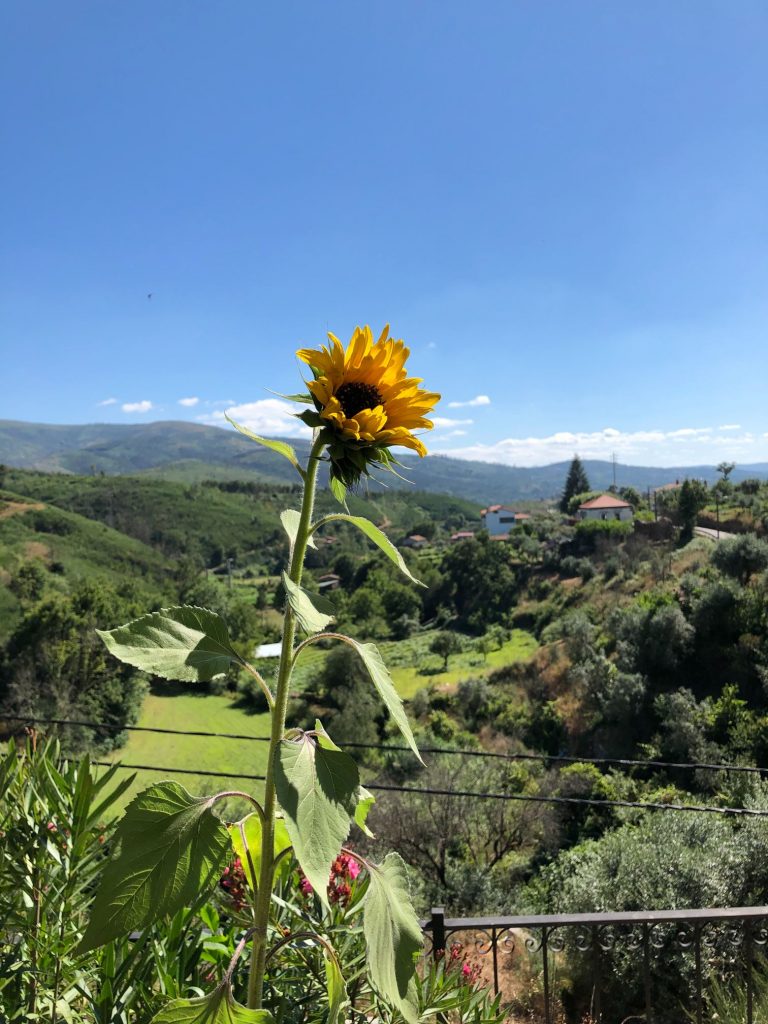 Sunflower Obsessed
I am more than a tad Sunflower obsessed and grow them from seed every year.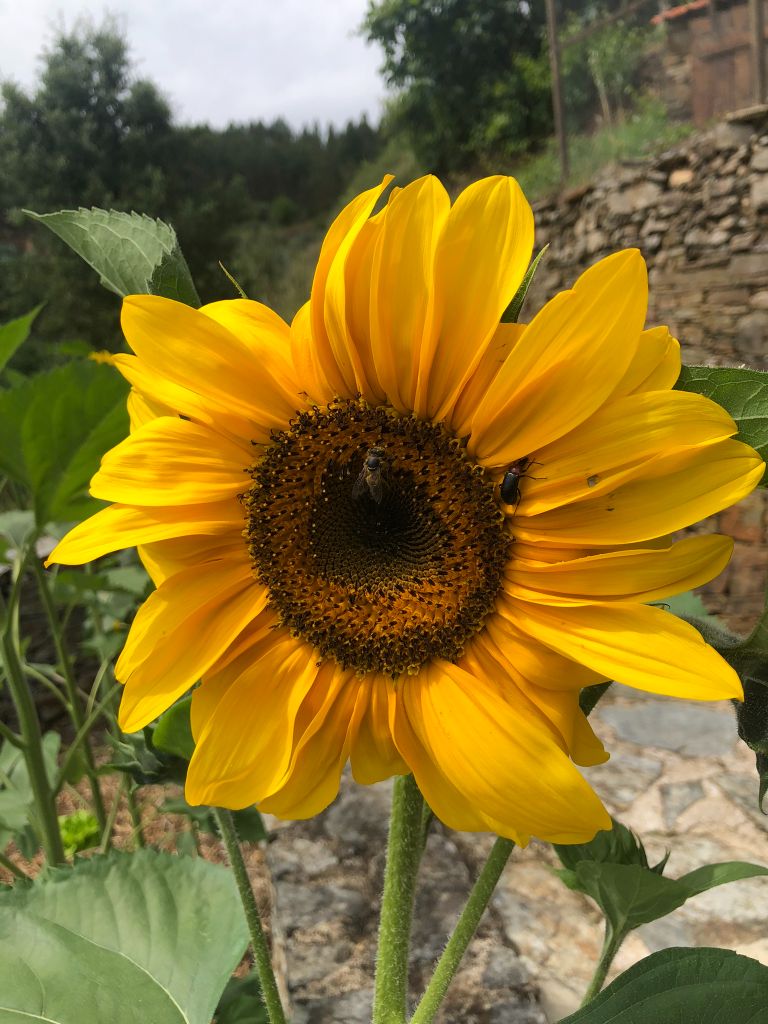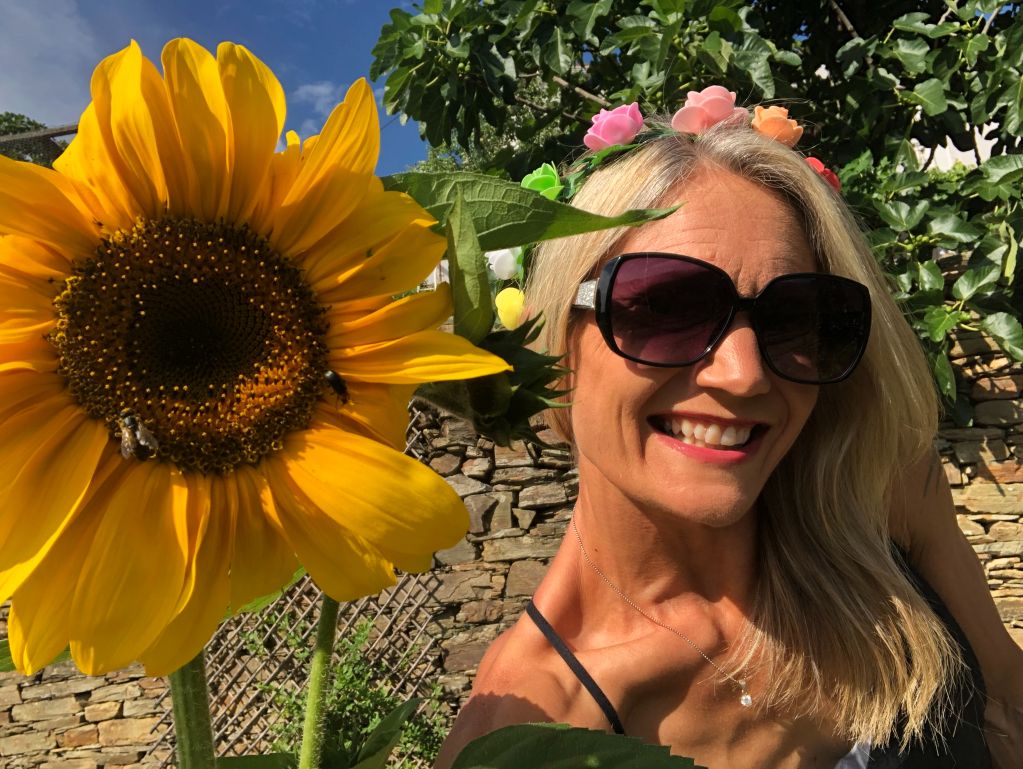 View from Lower front Garden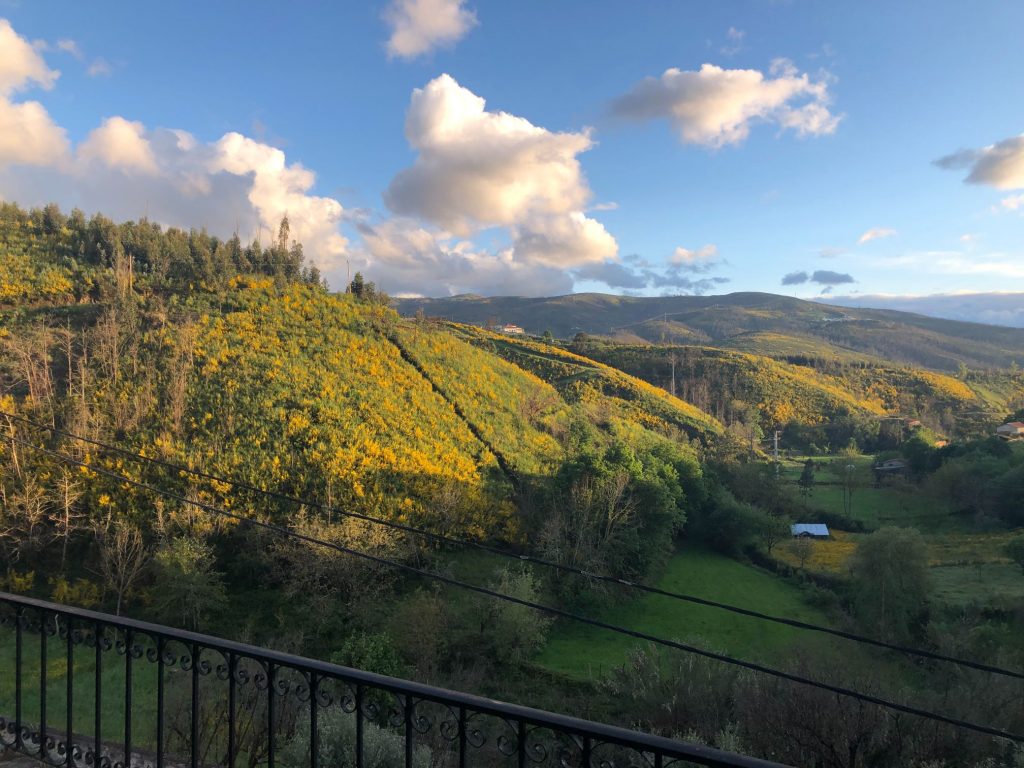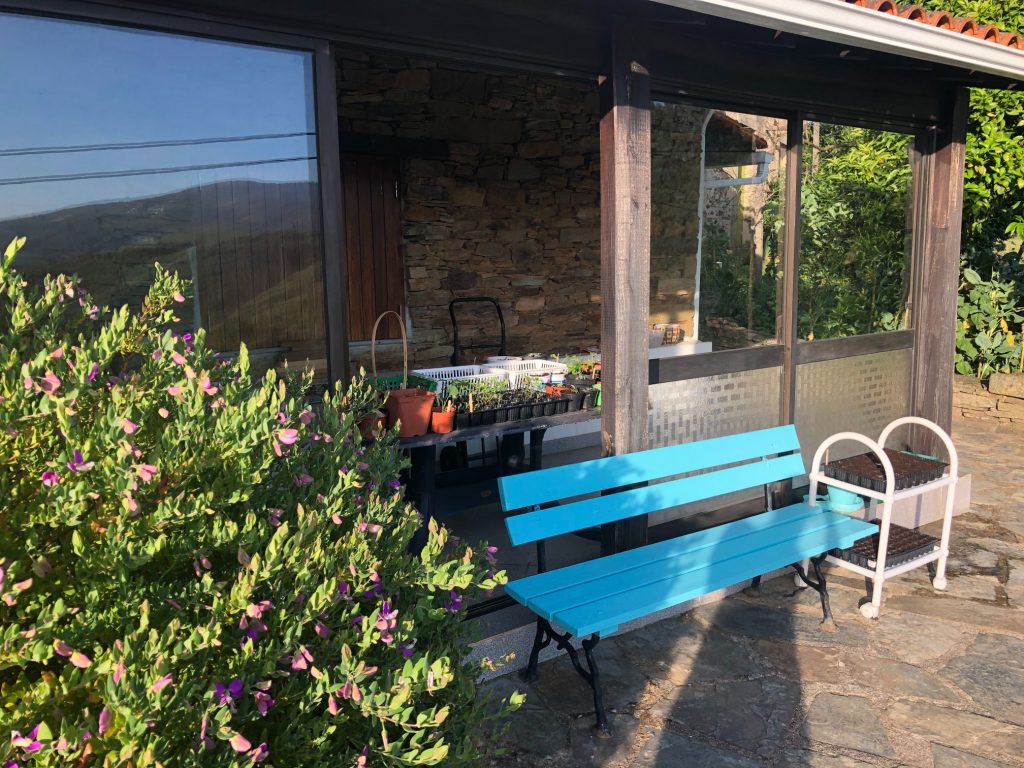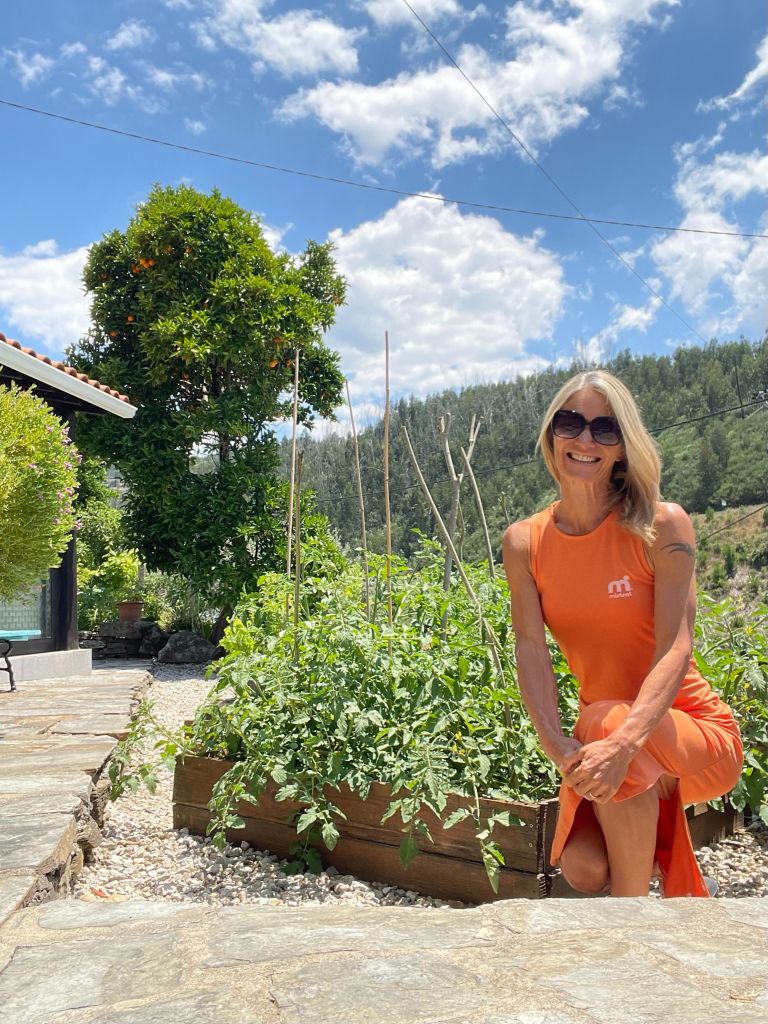 View from Upper Top Garden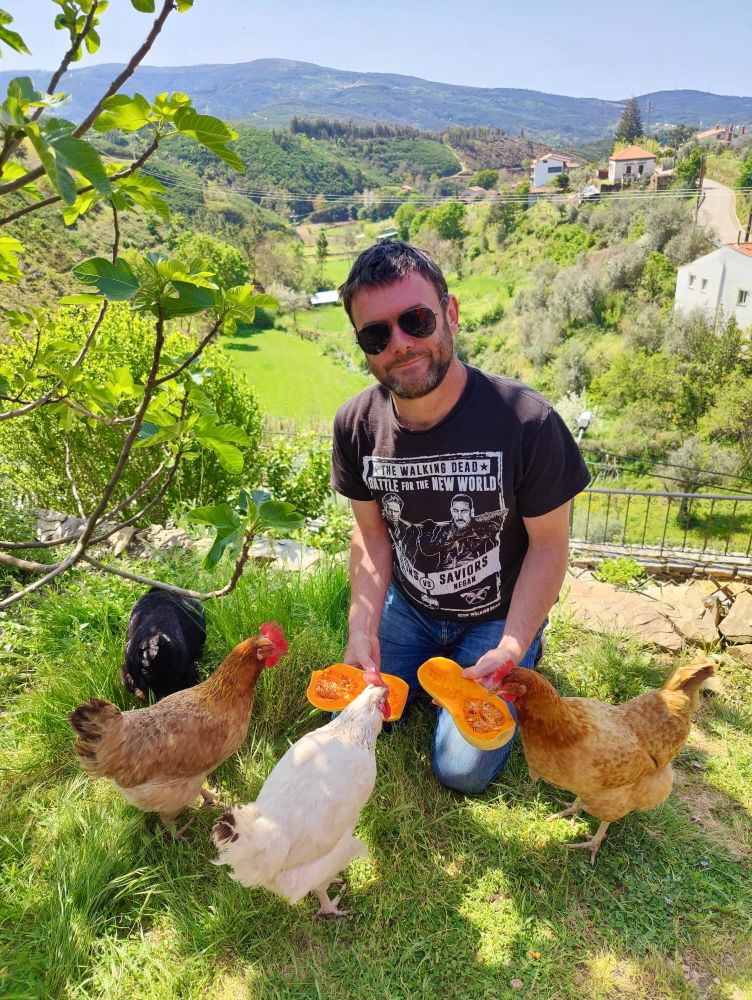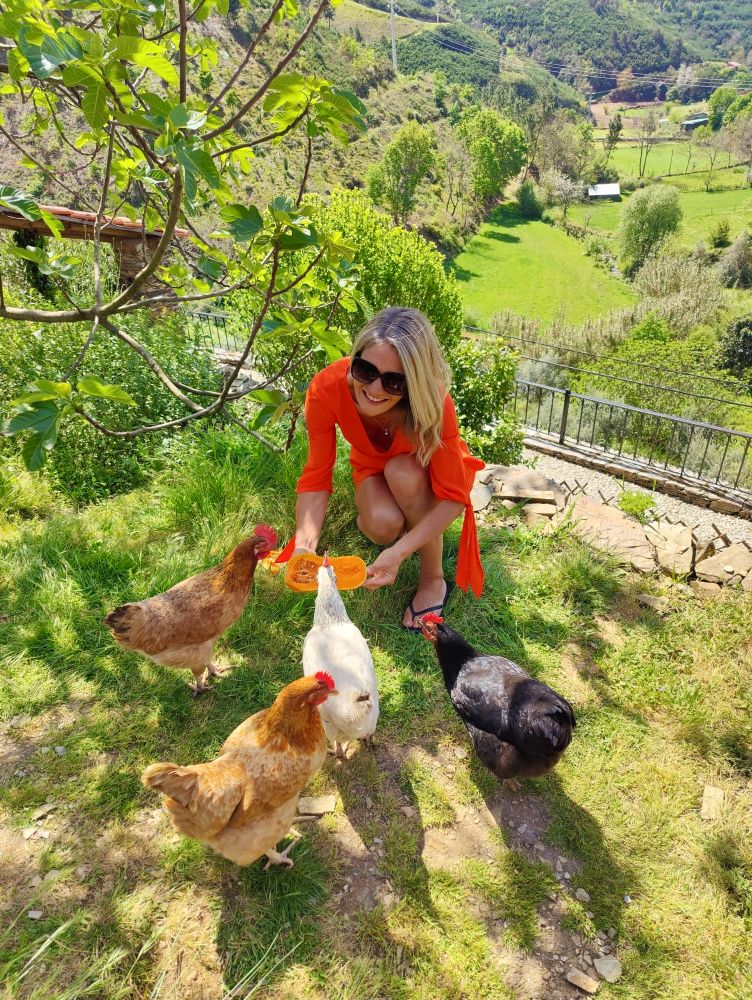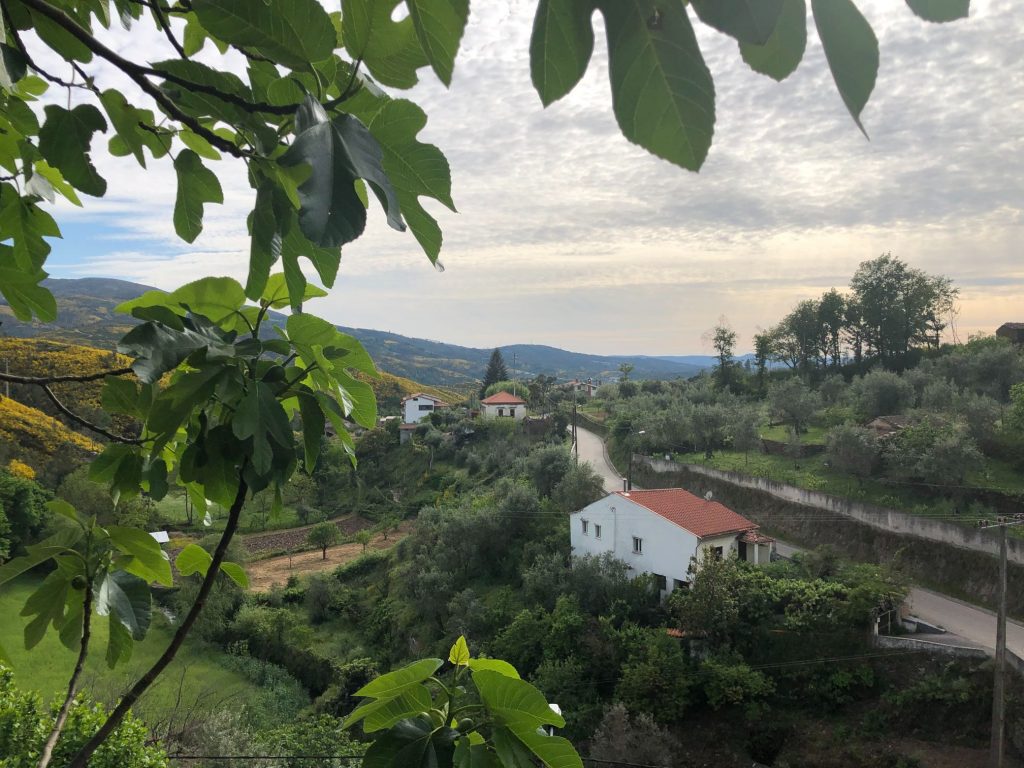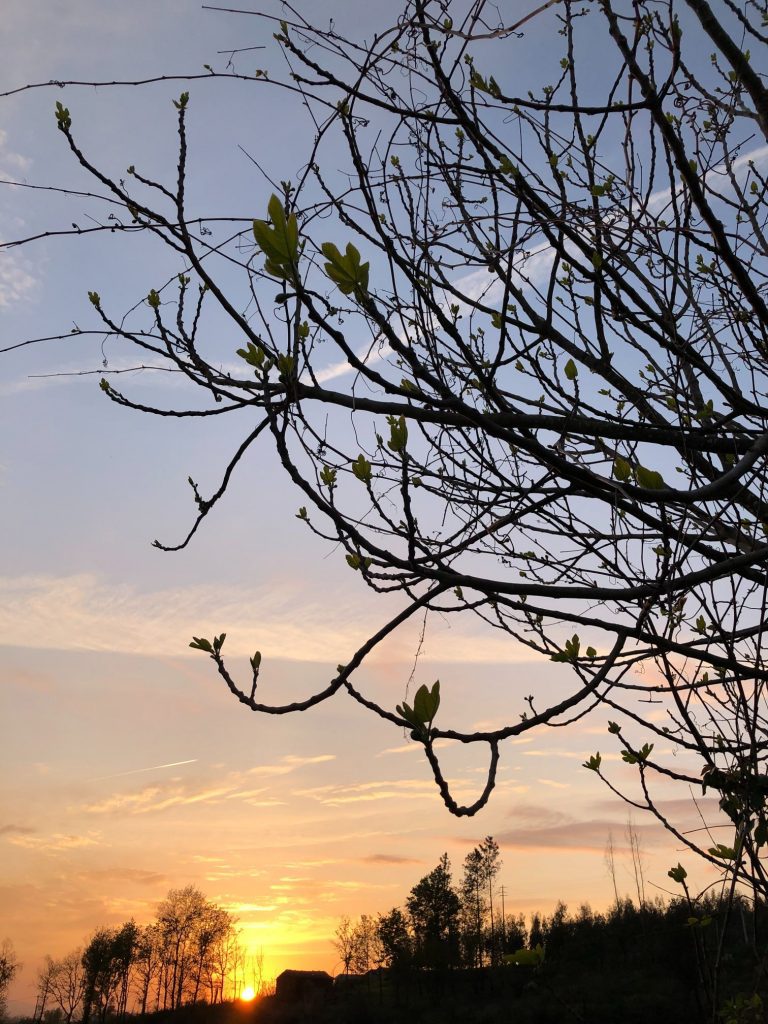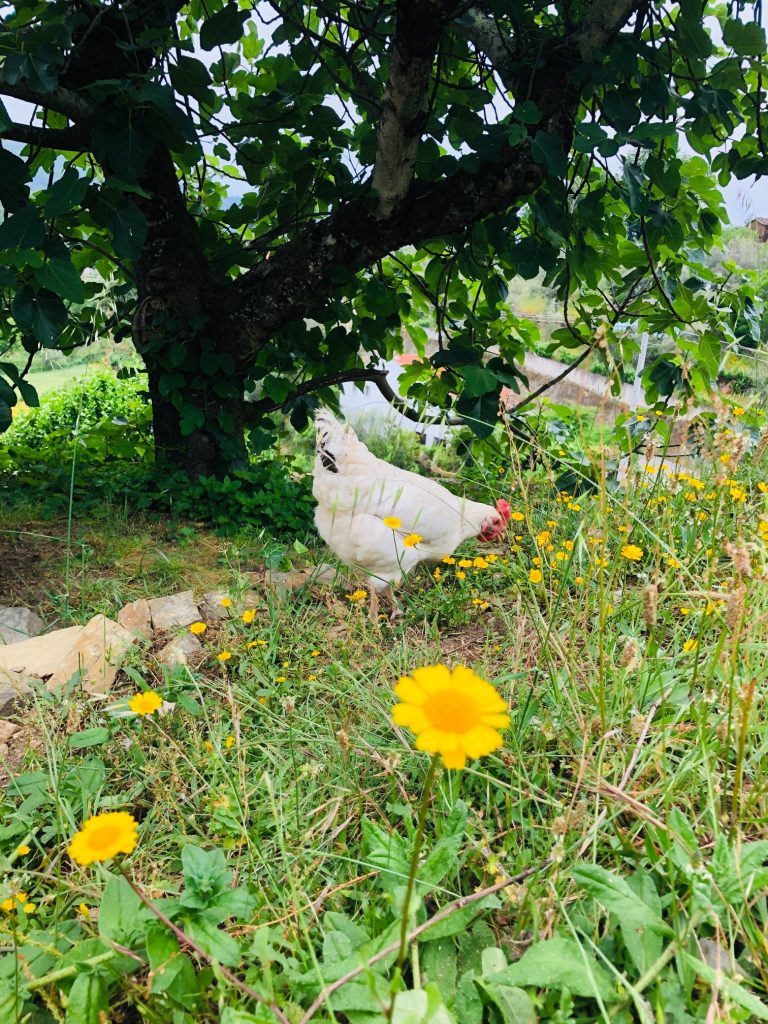 Hammock Heaven
We installed a Hammock for Helena under the gigantic fig tree. It's pure bliss chilling in my hammock and I am enjoying my daily chicken & caffeine therapy. It sounds posh but it's just hanging out with my chickens with a large Portuguese coffee in my hand whilst gently swaying in the breeze (ha ha).
Balcony Bliss View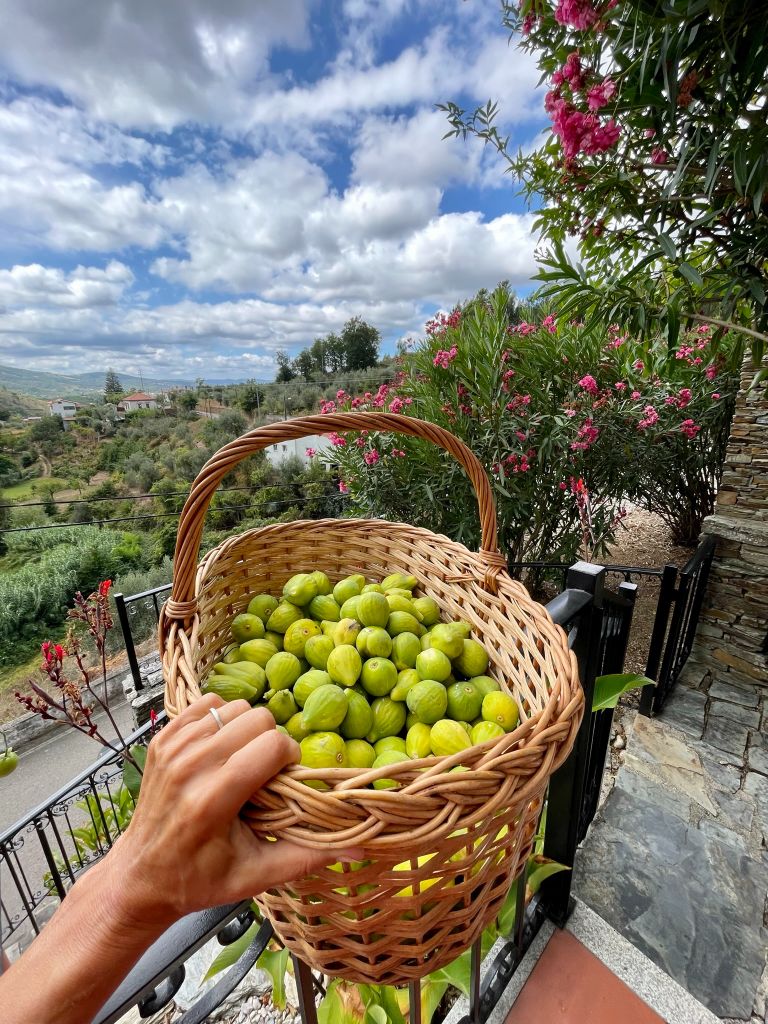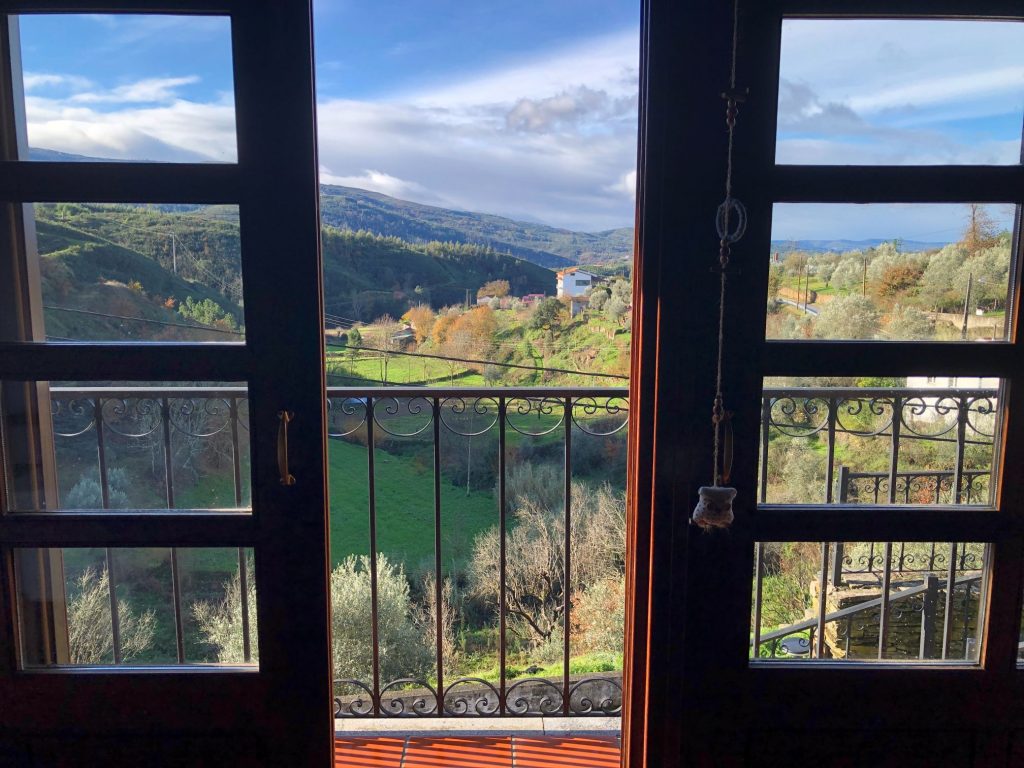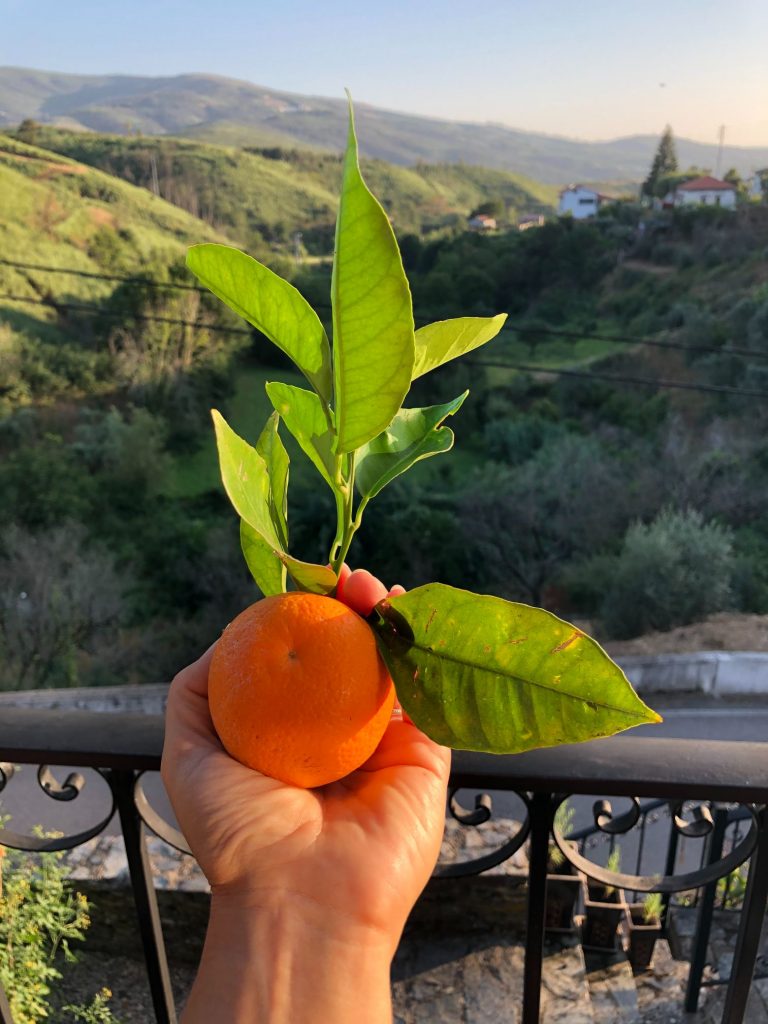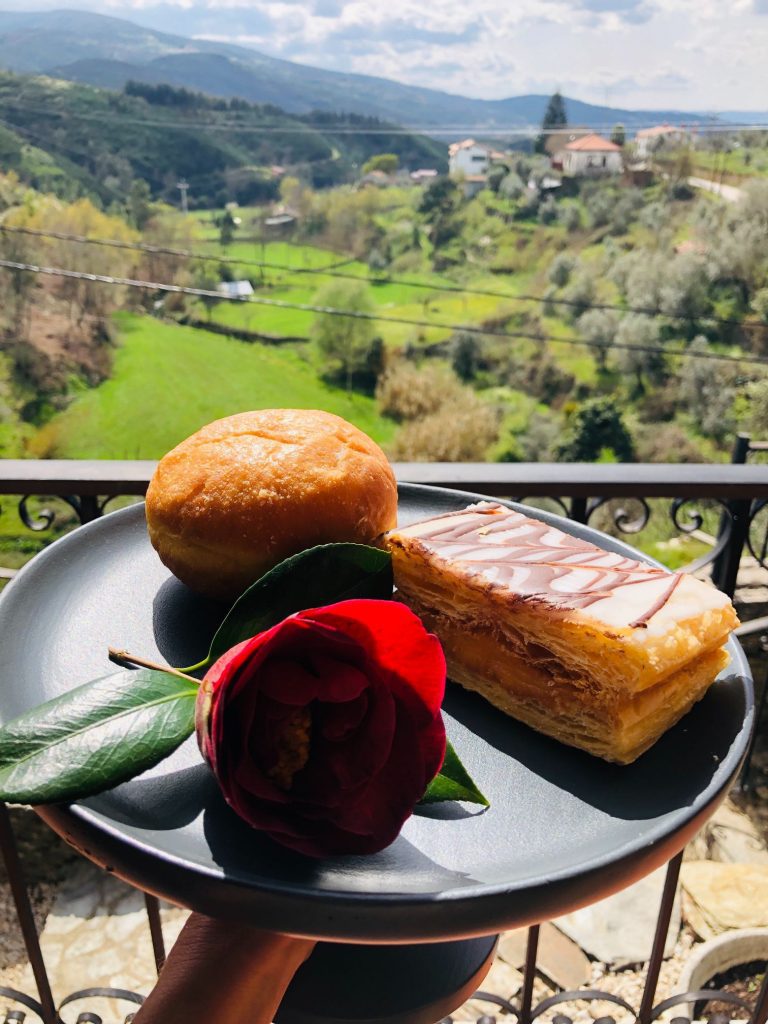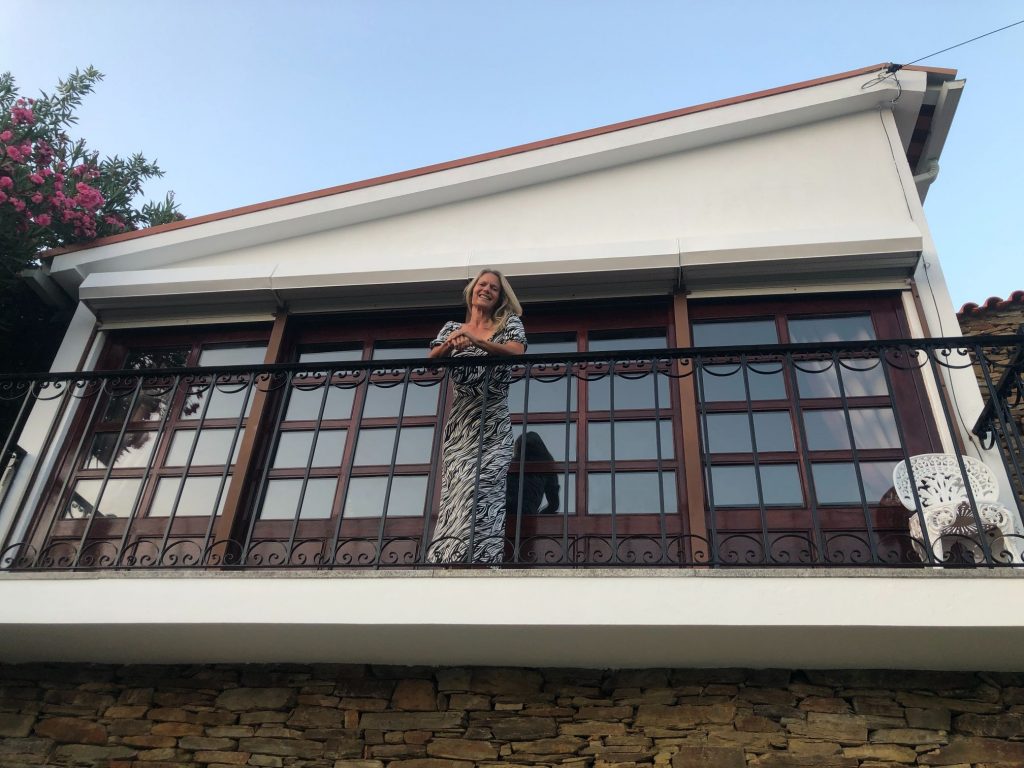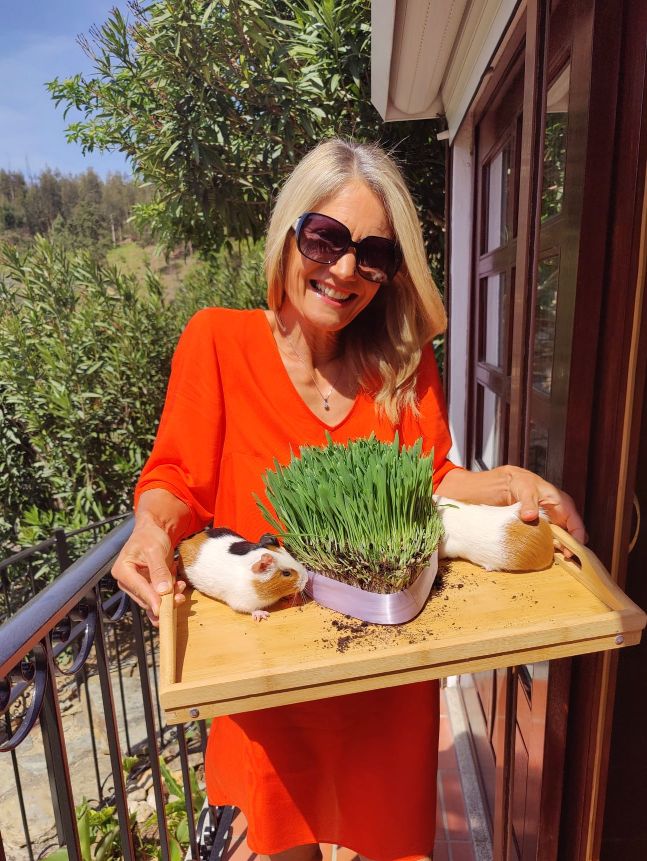 Balcony Babes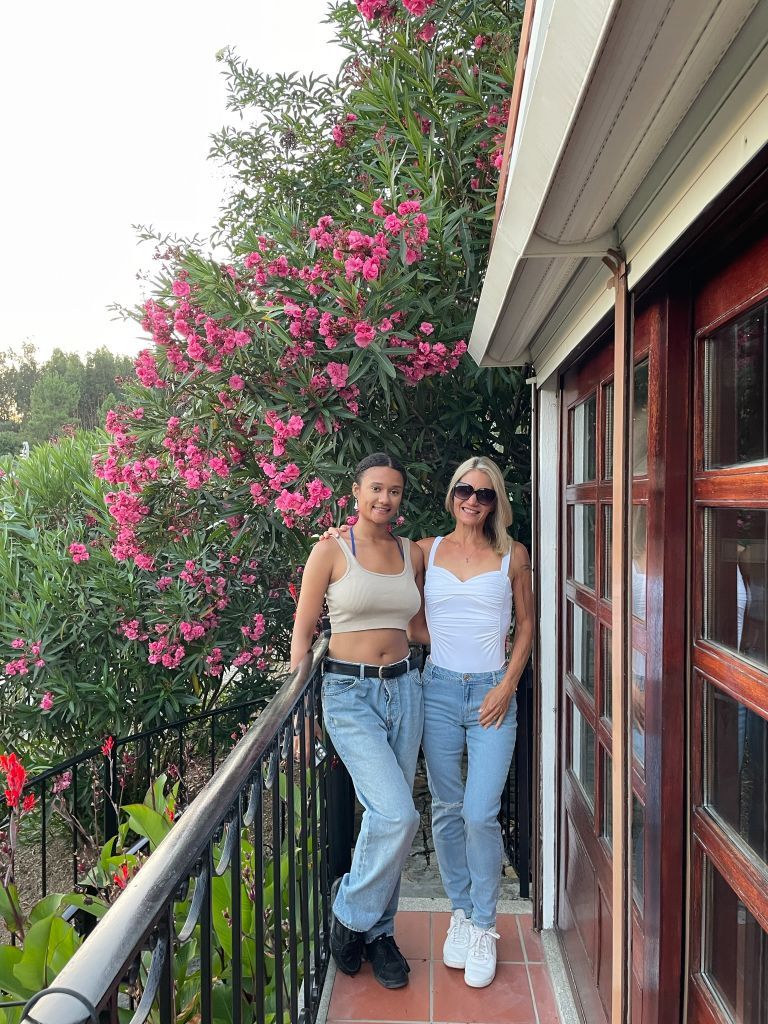 View from Lounge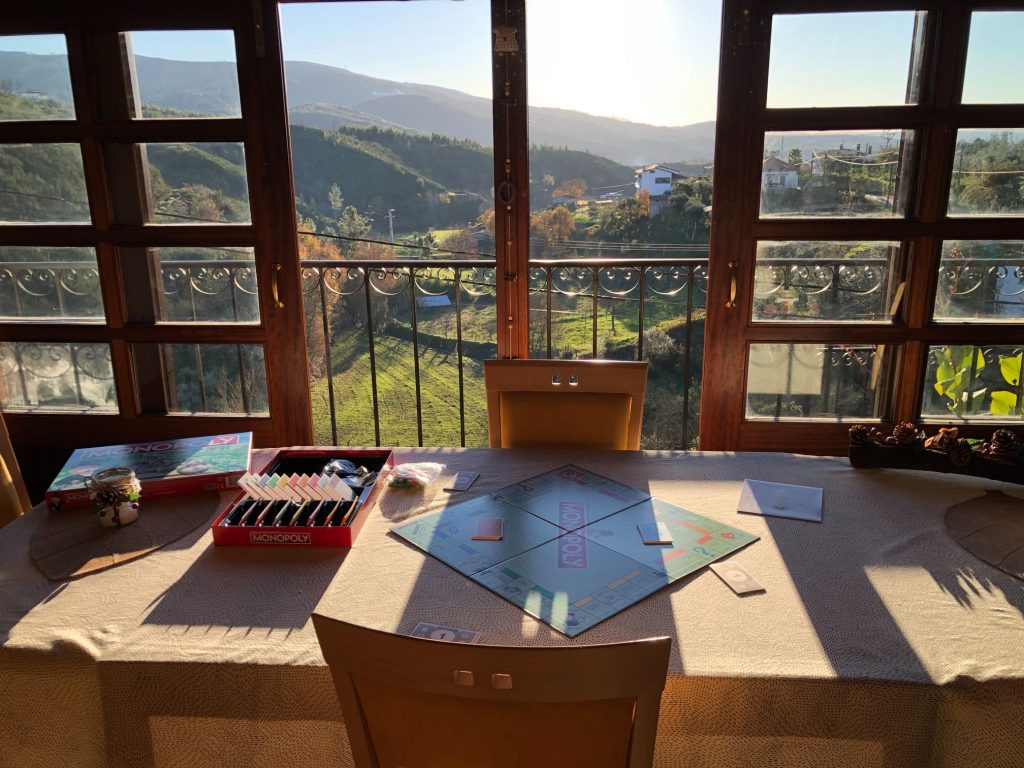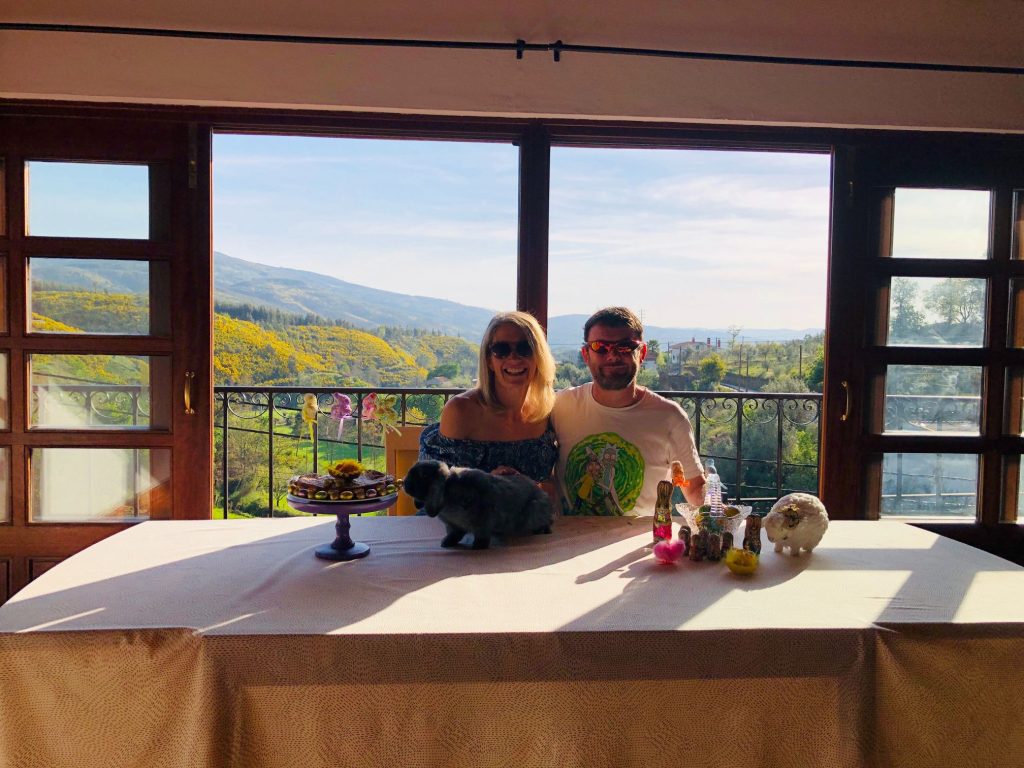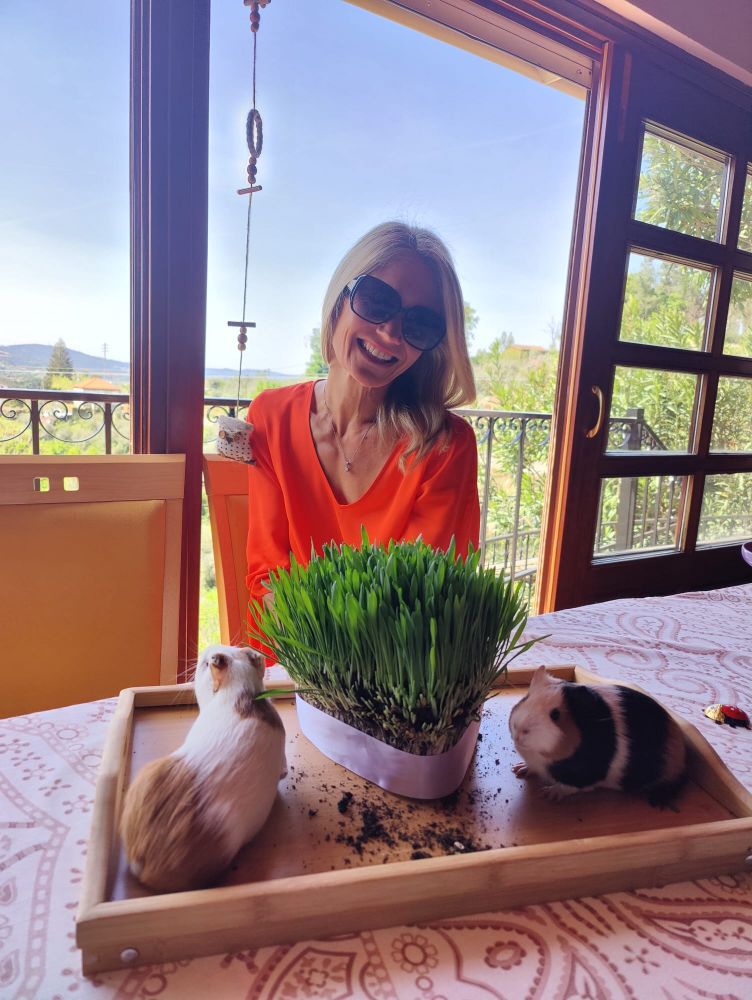 View from the Office
Hubby works remotely from home and he has the best ever view from his office window. In my last job at a local college in Bristol I had an office which didn't have any windows to the outside world! It was so soul destroying not to see outside or feel any fresh air, it actually made me feel quite ill. Luckily for me I wasn't in the office much.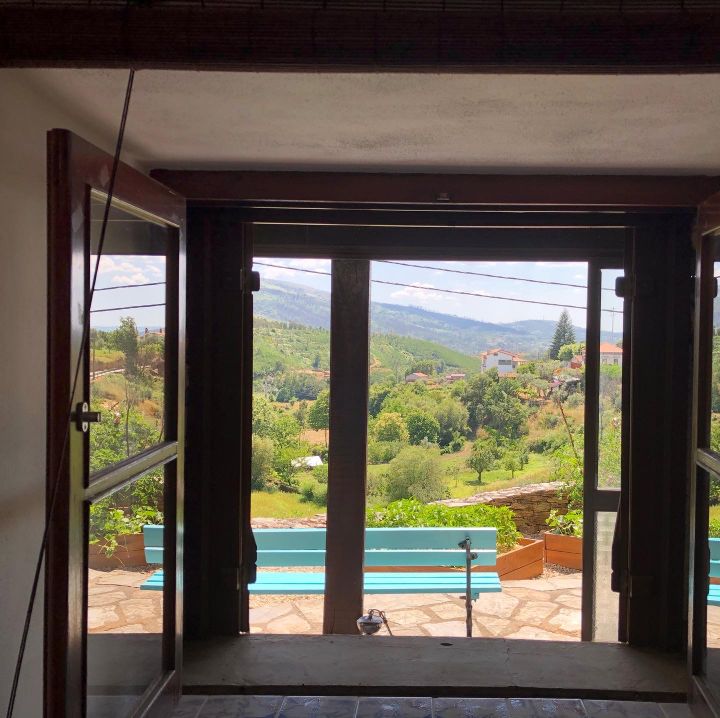 Night Time View
Just look at the sky!!!!!!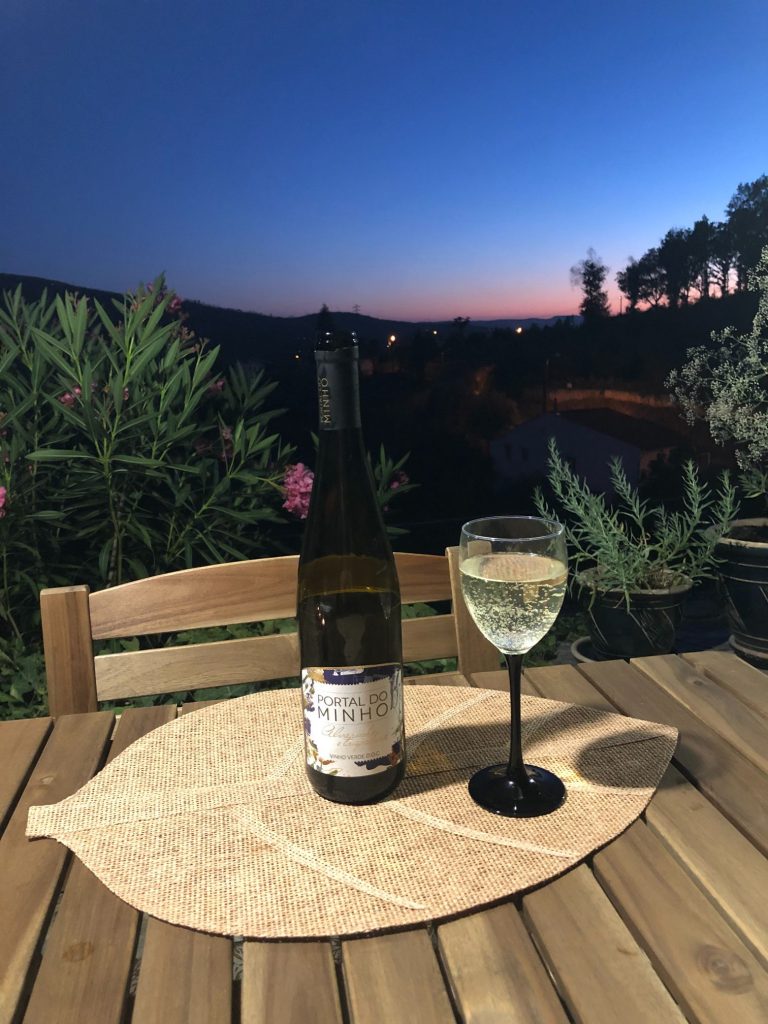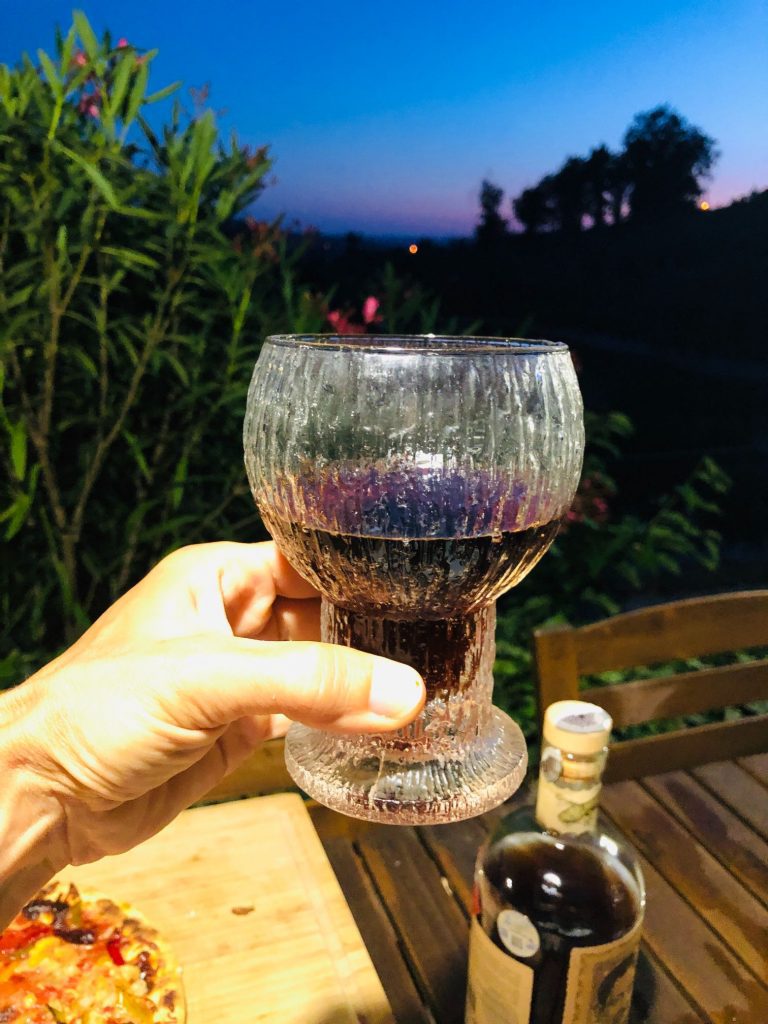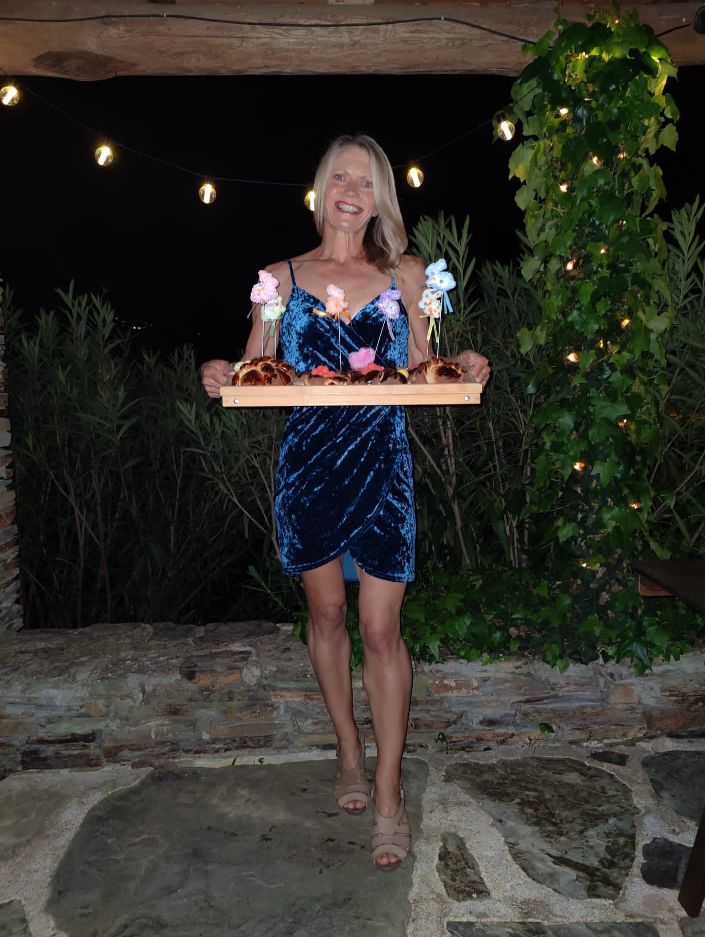 Lounge & Master Bedroom Internal Views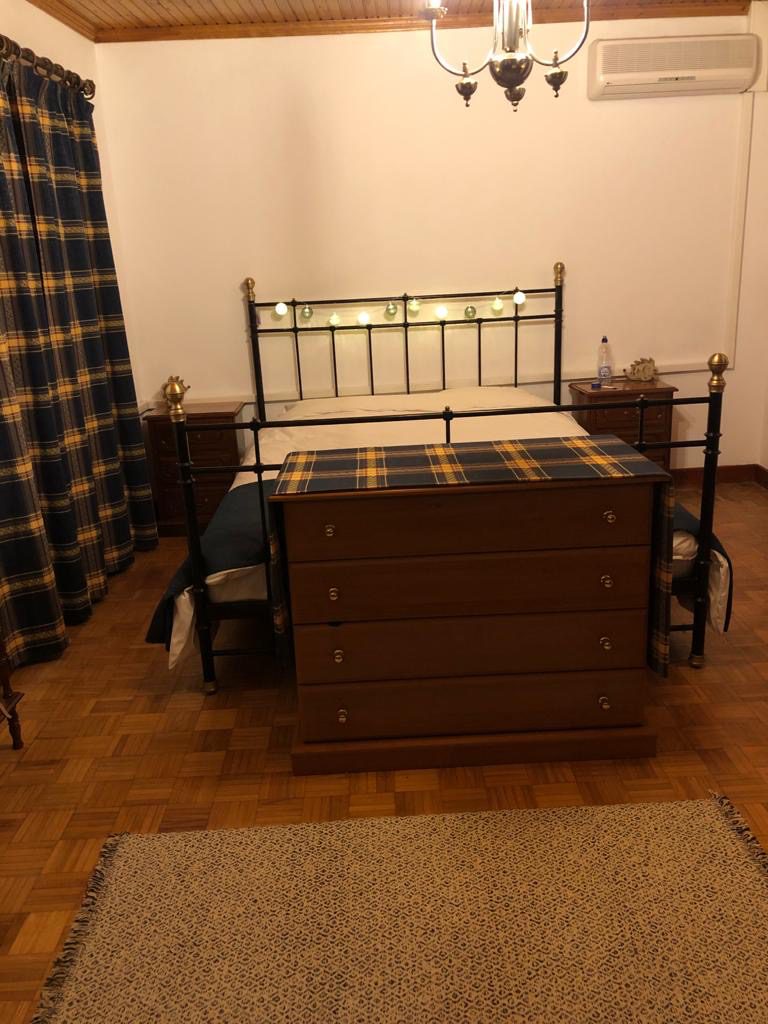 Spare Bedroom AKA Teanna's Room
This is our spare bedroom but I designed it for Teanna because when I was a single parent she had her own bedroom in multiple rented properties in the UK but we could never ever decorate it how we wished to because we were only allowed to make minimum alterations. It is such a simple pleasure to own our own home and be able to decorate rooms to the style we want to rather than just have to use removable items and accessories like rugs to revamp rooms. We can also have as many pets as we want! Pure heaven. With this in mind I wanted to make a special room just for Teanna and she chose bunny Milo grey and pastel pink as a colour theme. I know she is an adult and she doesn't live with us here in Portugal permanently but I wanted her to have a room of her very own that she can call hers. A place she can return to at any point of her adult life. Mission succeeded, I now just to marry her off to a rich Portuguese man so she will stay forever and I will see my grandkids grow up (ha ha).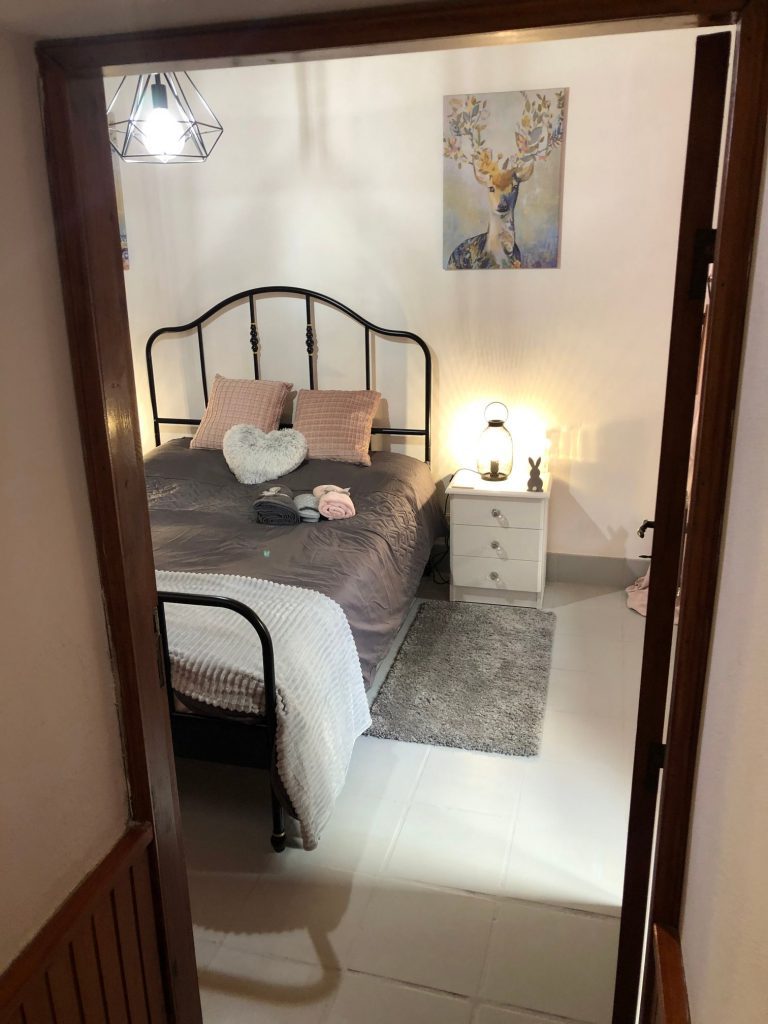 Kitchen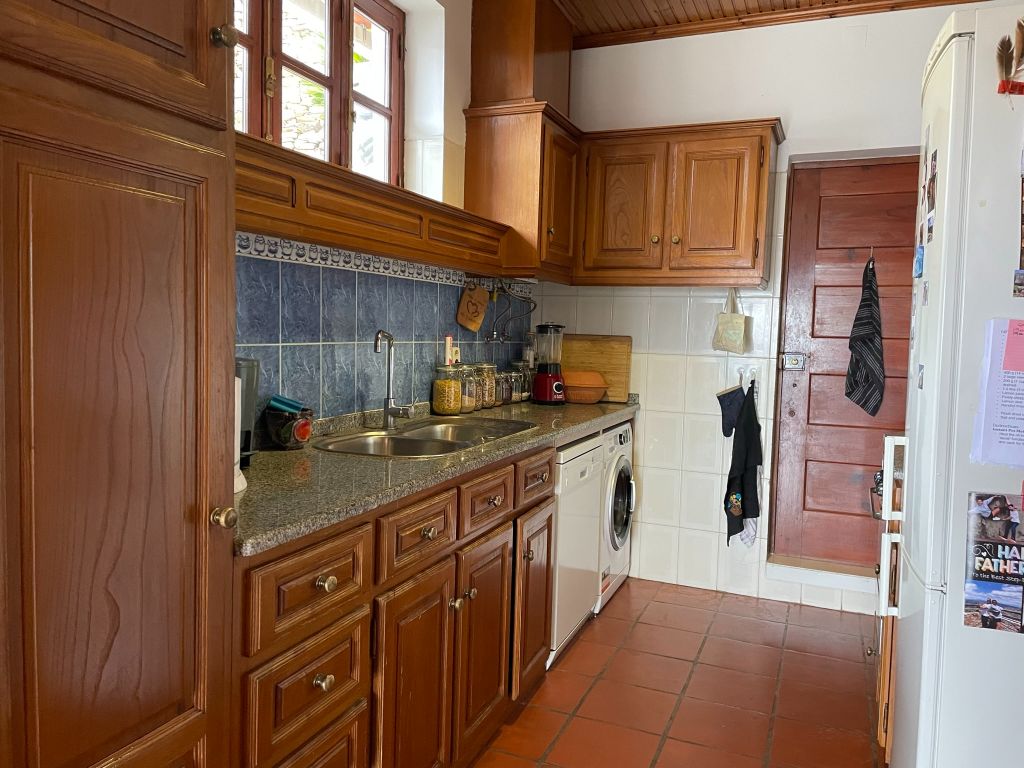 Bathrooms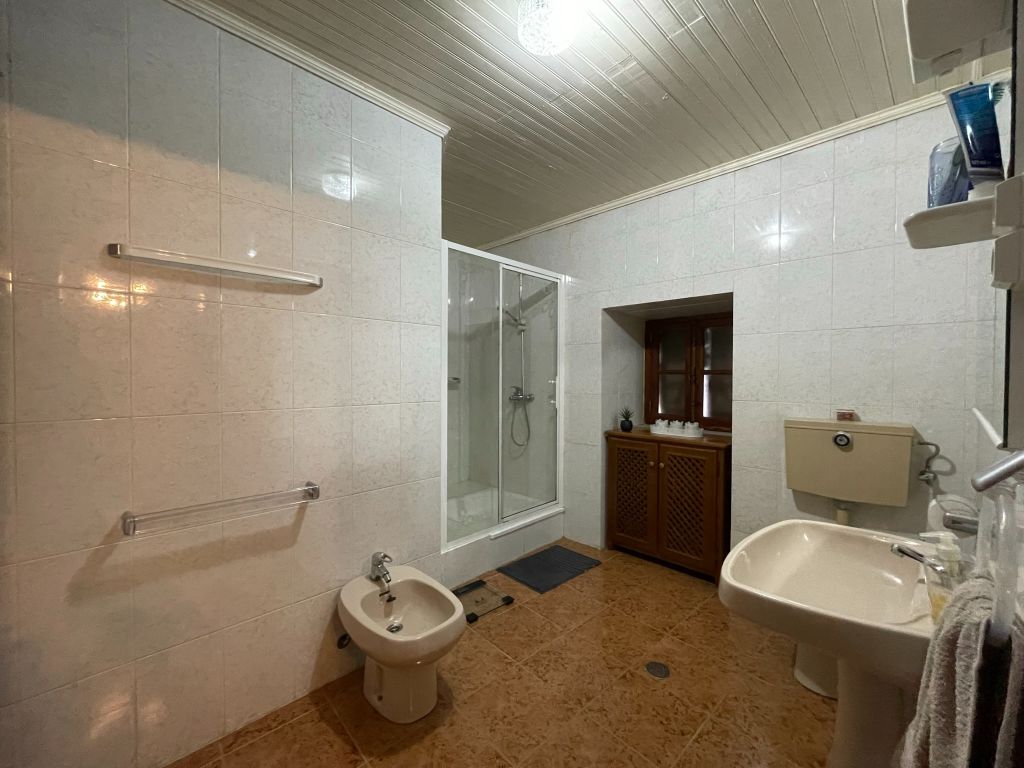 Office/3rd Bedroom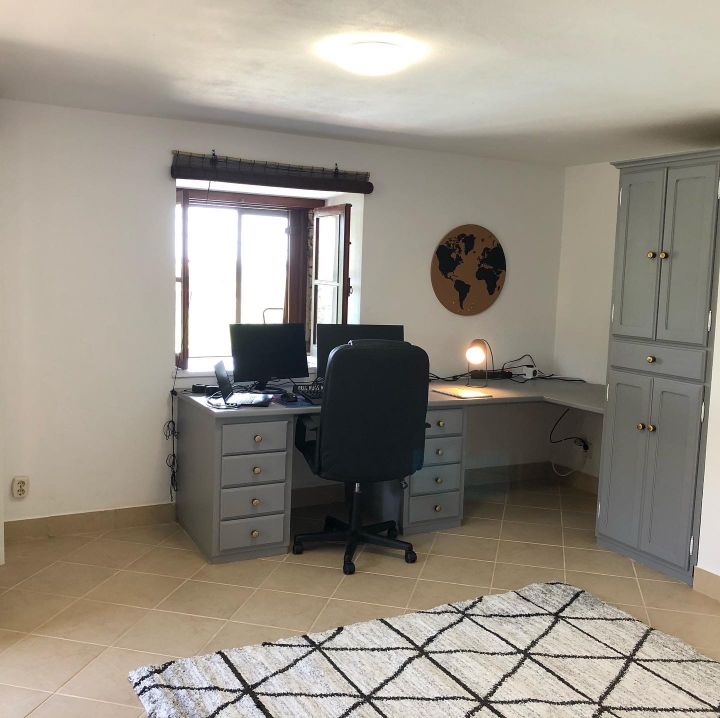 The Retro Bar
One of the treasures that came with the house. We decided to clean up this old bar and move it into the lounge as a feature. I cannot begin to tell you how heavy this bar was to move from the spare room into the lounge, it certainly was a challenge. We have enjoyed a lot of celebrations at this bar, here are just a few.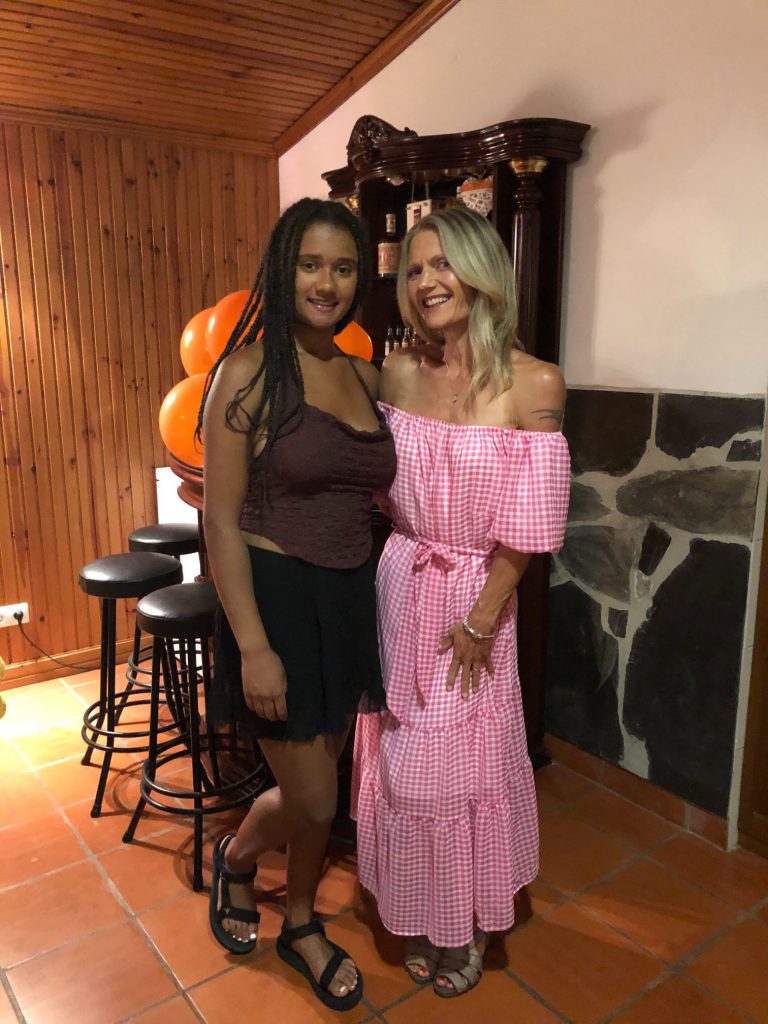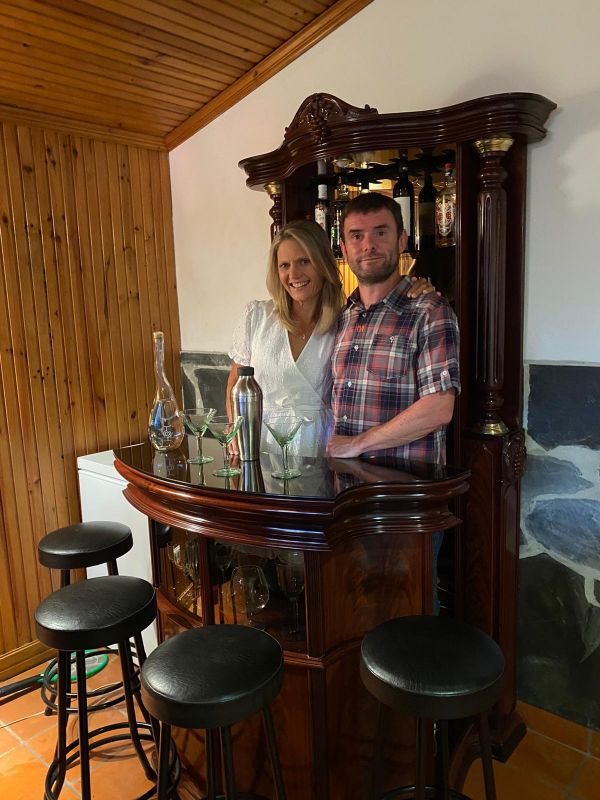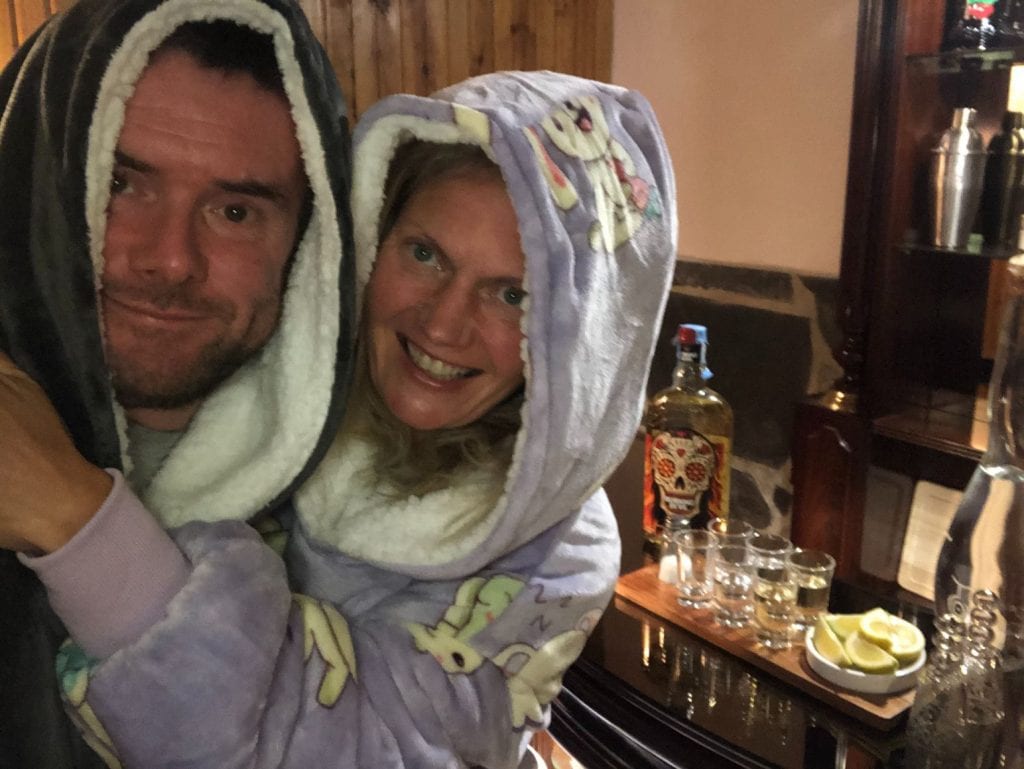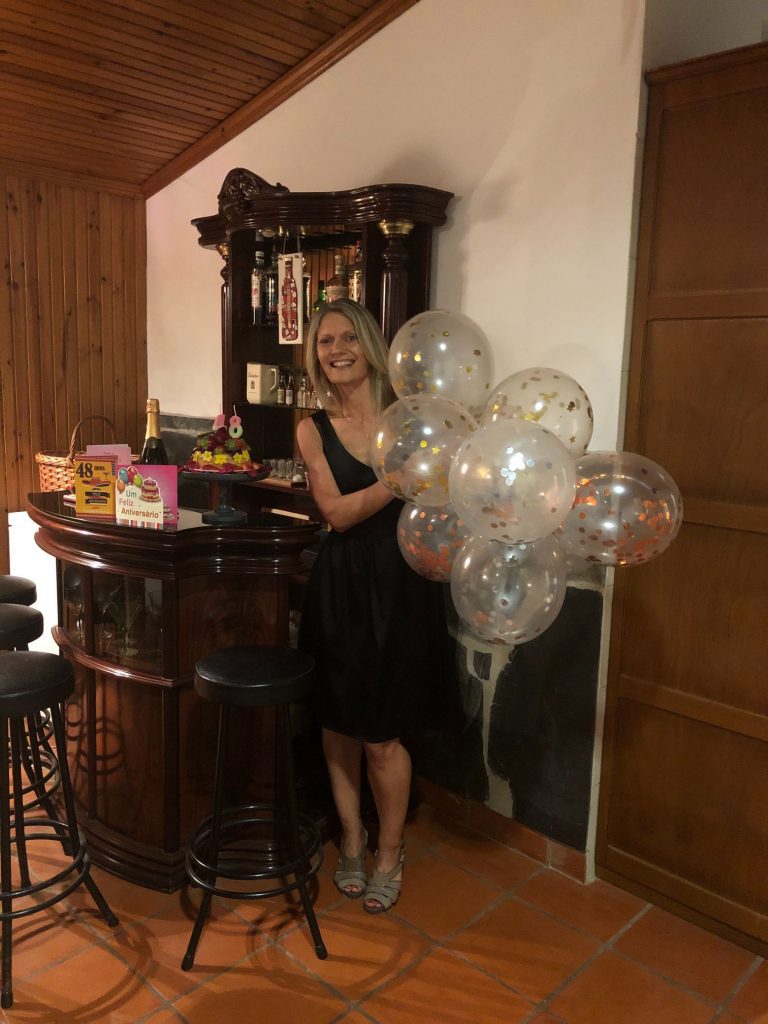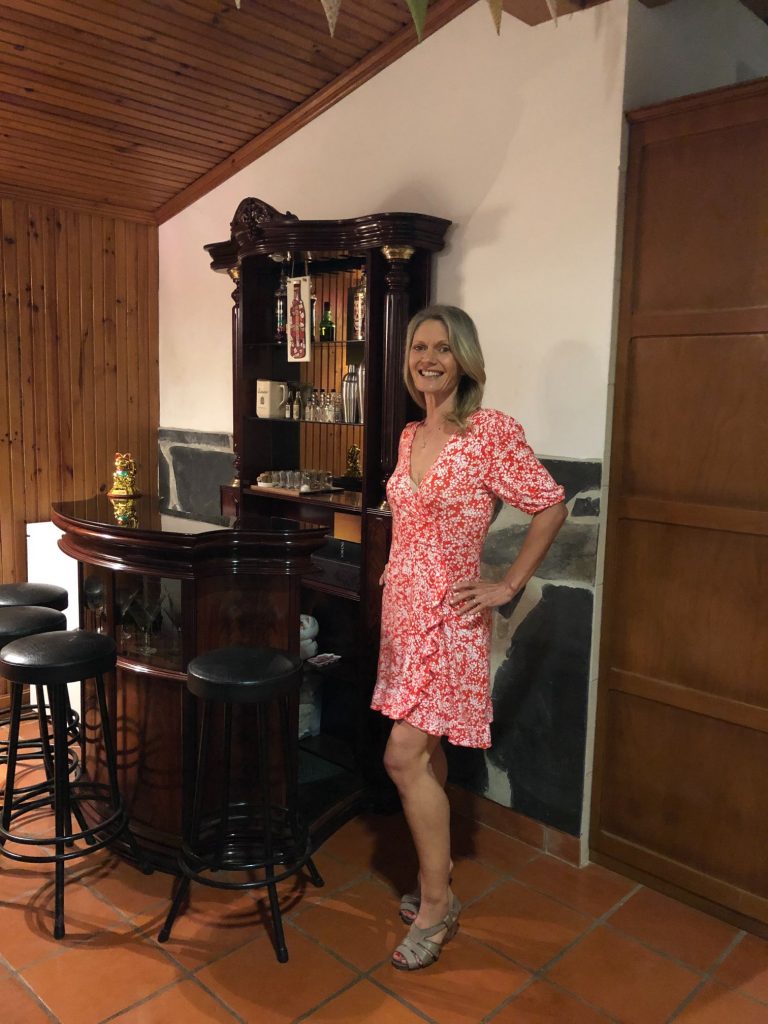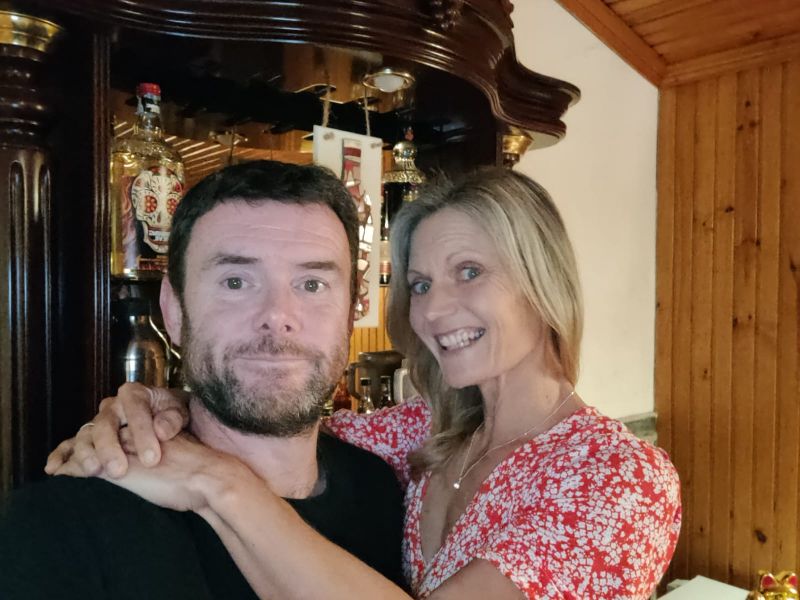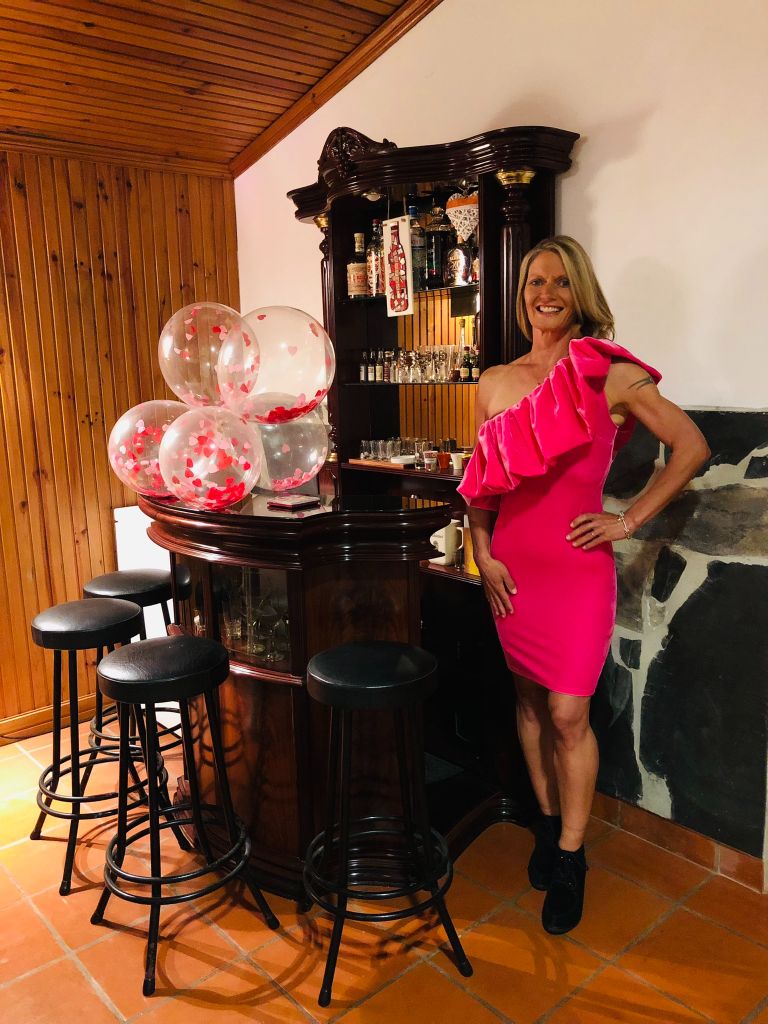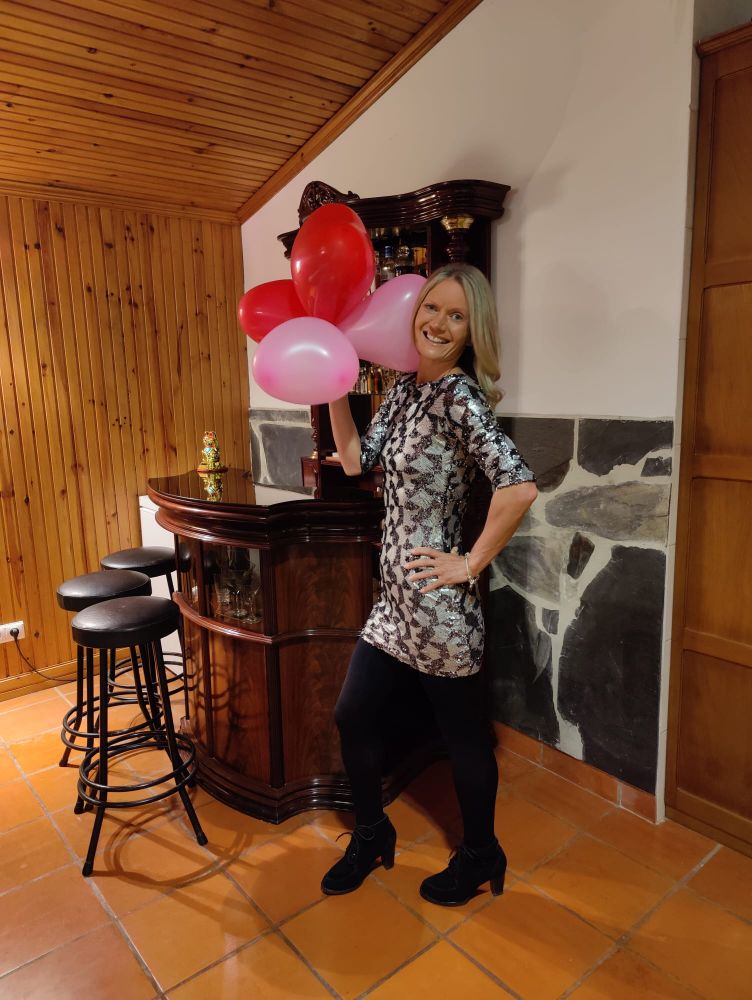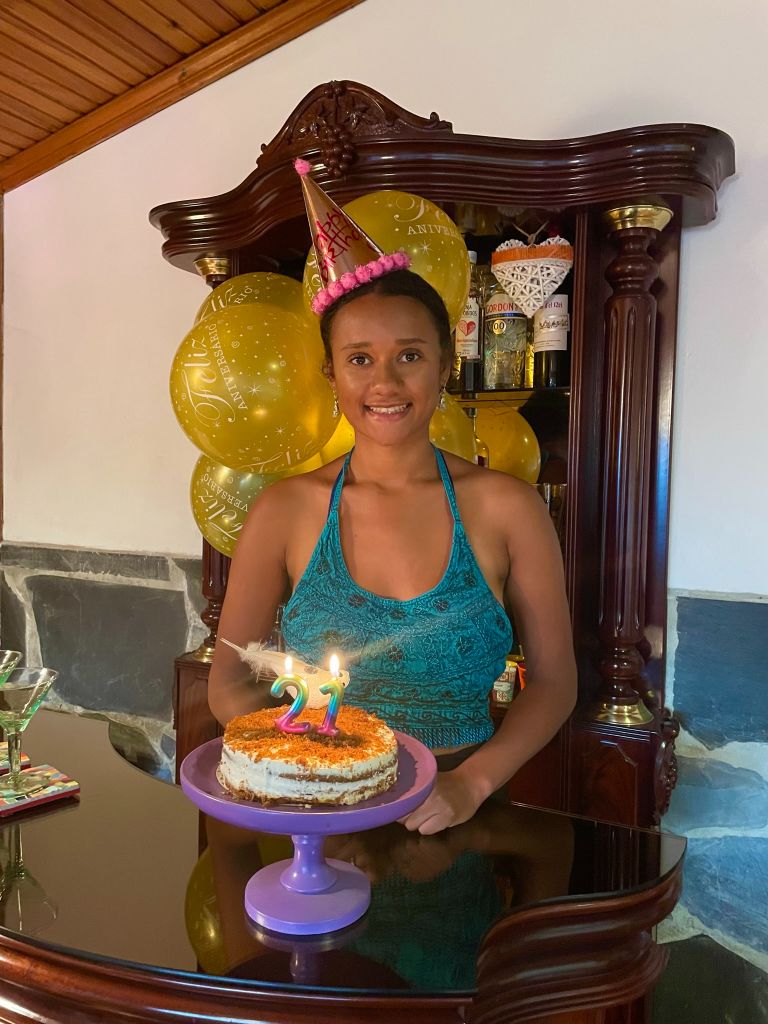 The Gigantic Table
We also gained a huge long table with 6 chairs and tons of glassware. I don't particularly like the table but it is great to eat dinner at each evening. We sit at each end like a king and queen. The chairs kind of match my mustard coloured themed lounge and a cute tablecloth hides the 1990's frosted glass look. Looking forward to buying an epic wooden table in due course.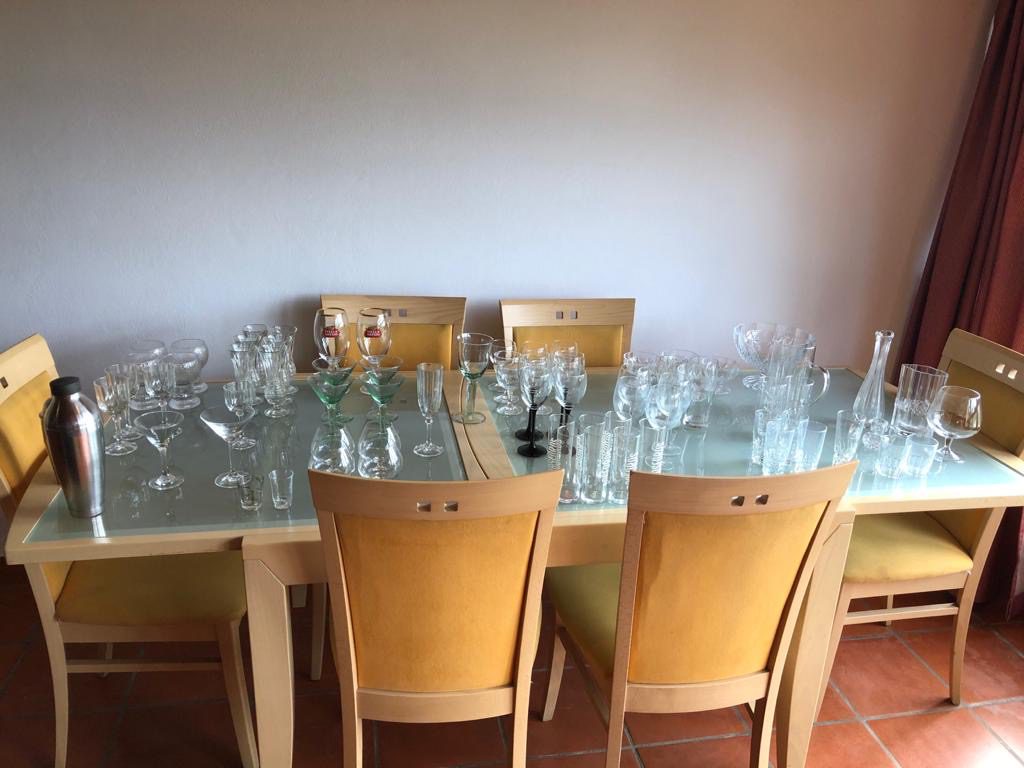 Celebrations – King's Banquet Table
We started by sitting at either ends like a King and Queen but quickly resulted in sitting in the middle opposite each other as I was fed up shouting down the table "Pass the wine" (ha ha).