HAPPY 21ST BIRTHDAY TO MY PRINCESS TEANNA
Happy 21st Birthday to my very own Princess Teanna. Have a wonderful garden party with your friends today in Bristol, I hope it doesn't rain on your parade. It obviously won't top our crazy Pre 21st Birthday Bash we threw for you in Portugal but I told your dad to visit Nata & Co in Clifton and buy you 24 mini nata's then eat 3 so you are gifted 21, one nata for every year that you have blessed the earth with your presence and awesomeness! I hope he completes his man mission successfully as I want to bring a little slice of Portugal to your party in the shape and form of a Portuguese custard tart (ha ha).
Birthday Messages from your No1 Fans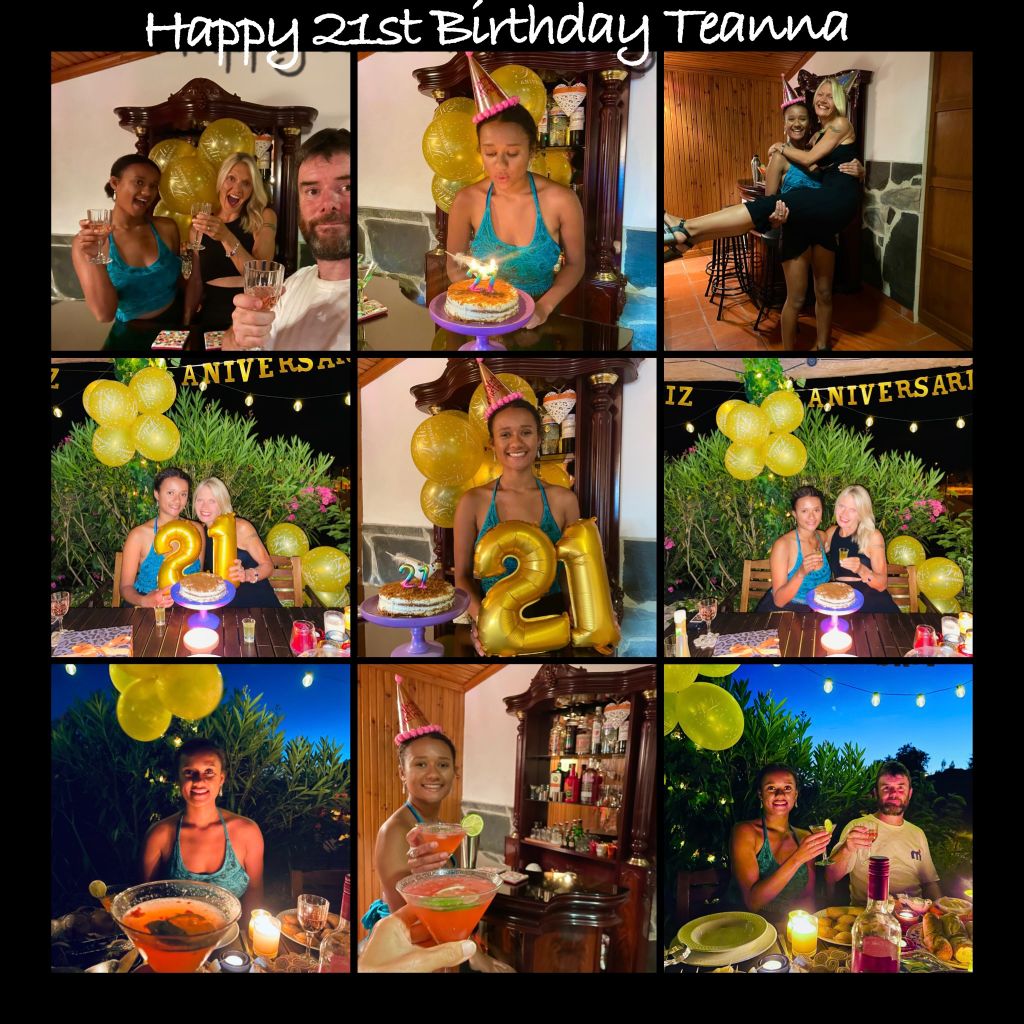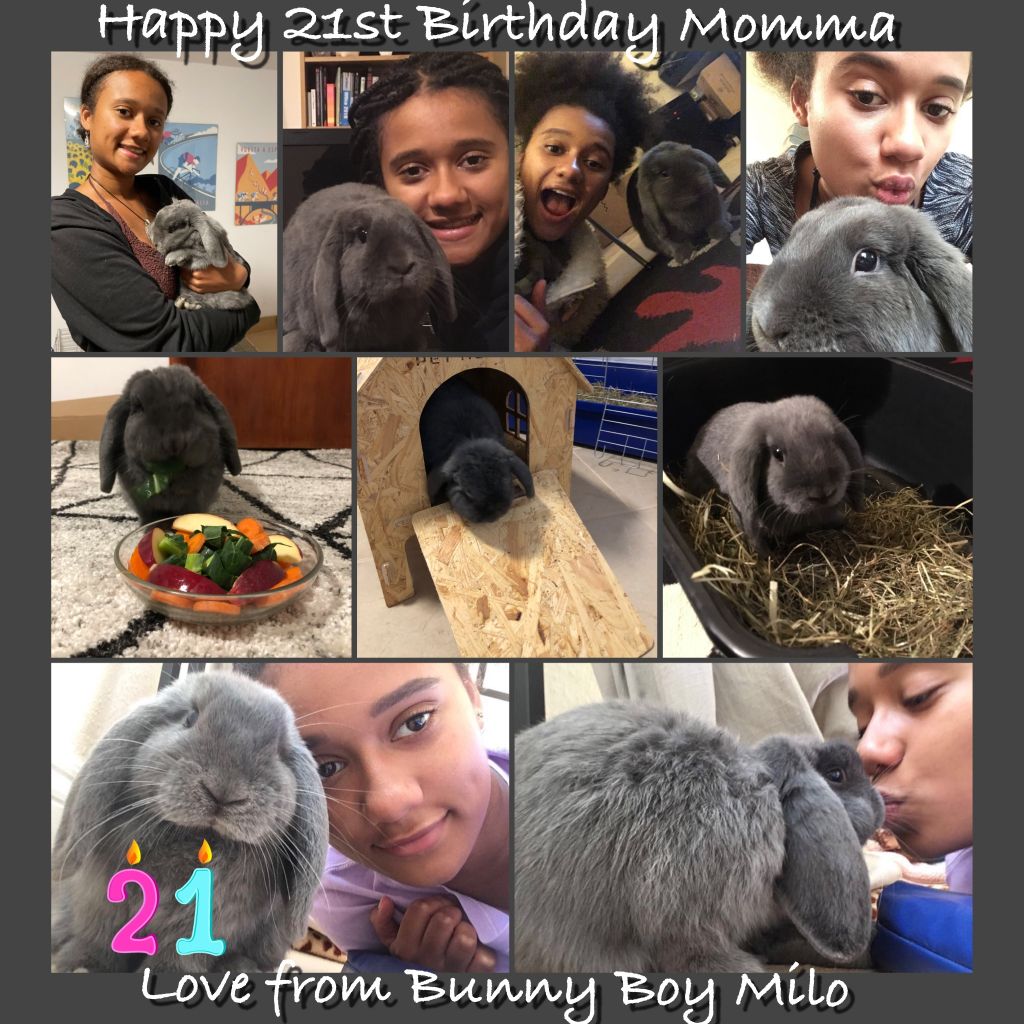 Happy Birthday To You
We recorded the Happy Birthday song for Teanna. Hubby played the tune on his electric guitar but Bunny on a bed boy Milo was not impressed and didn't join in. Why the angry face? (ha ha).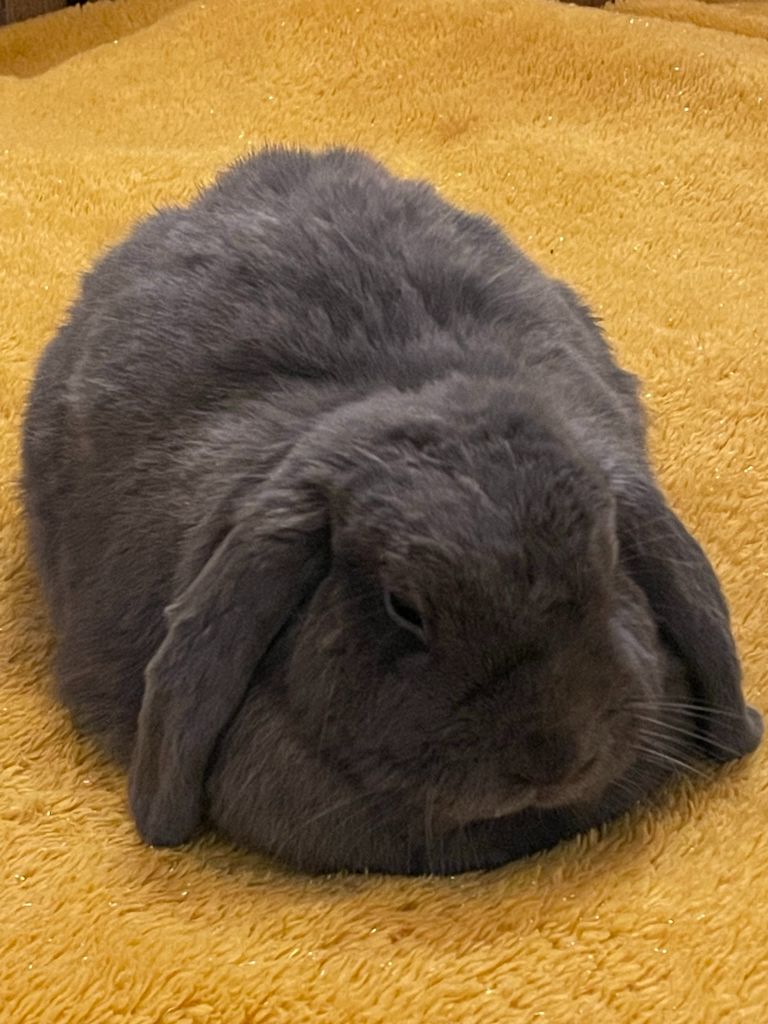 Birth – 21
I know I take too many photos but I'm super happy of my commitment to capture a photo of you blowing out the candles on your birthday cake every single year of your life so far. I made a promise to myself to continue this tradition until you reached your 21st milestone year and I did it, yippee! When you were born I didn't even own a digital camera or mobile phone so it was the old fashioned camera and film. I had to get it developed in Boots the pharmacy so you never really knew how the photo would come out until it was processed. Can you imagine the anticipation? (ha ha). Something the youth of today will never understand or appreciate. I am so glad that I have these precious memories to share.
Birth (Basildon Hospital)
It's lucky you weren't a boy as I would have had to call you Basil (ha ha).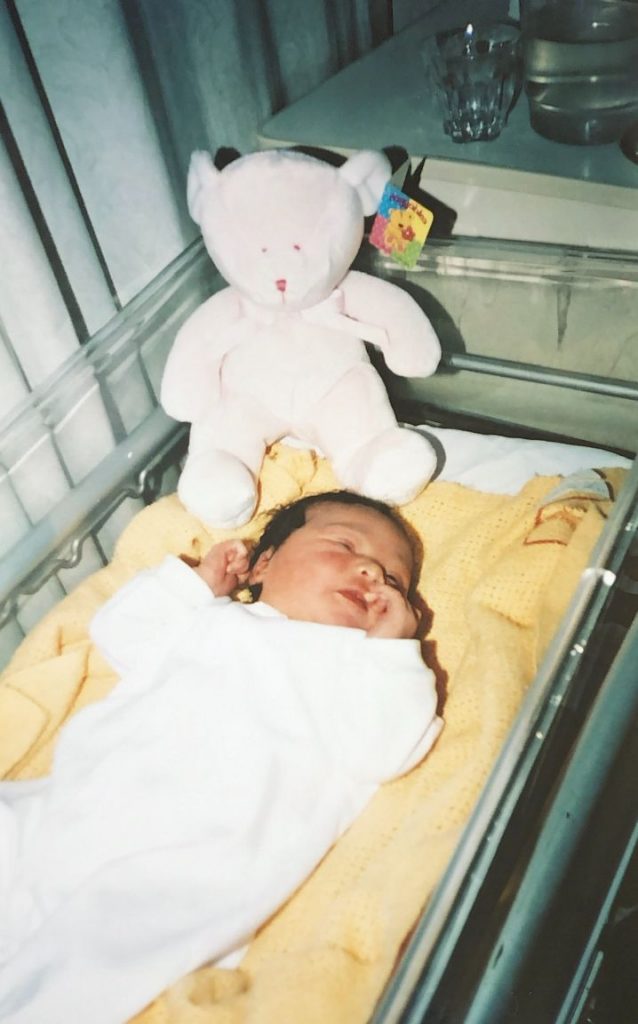 1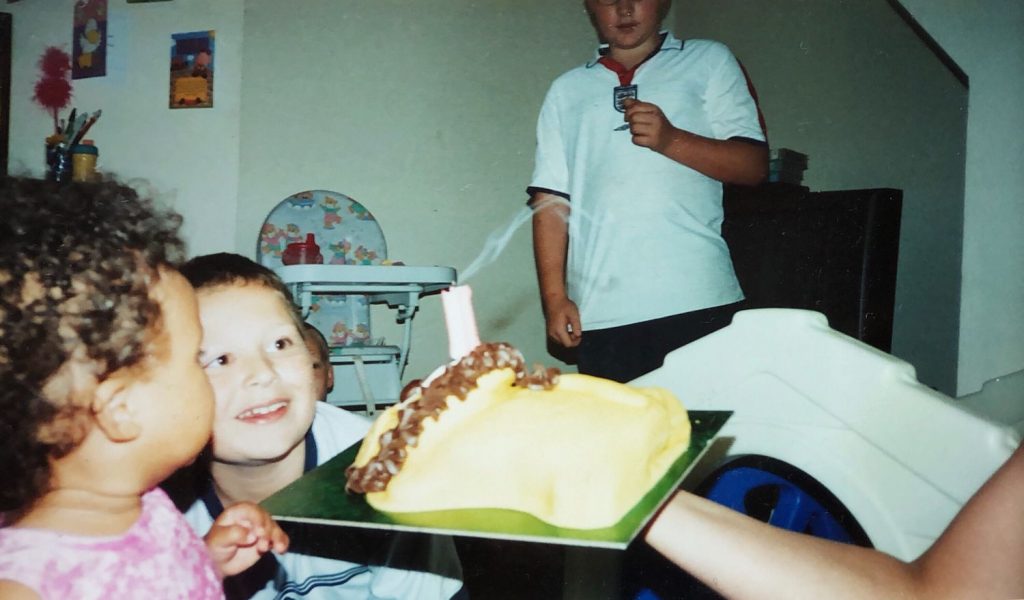 2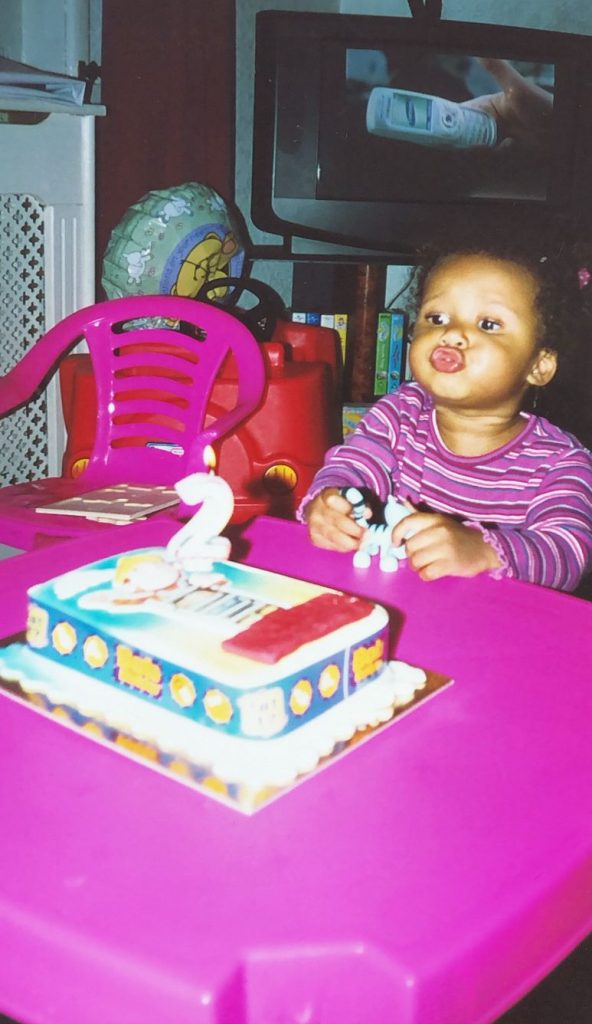 3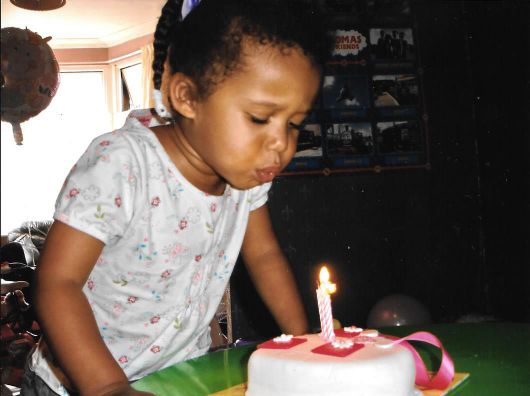 4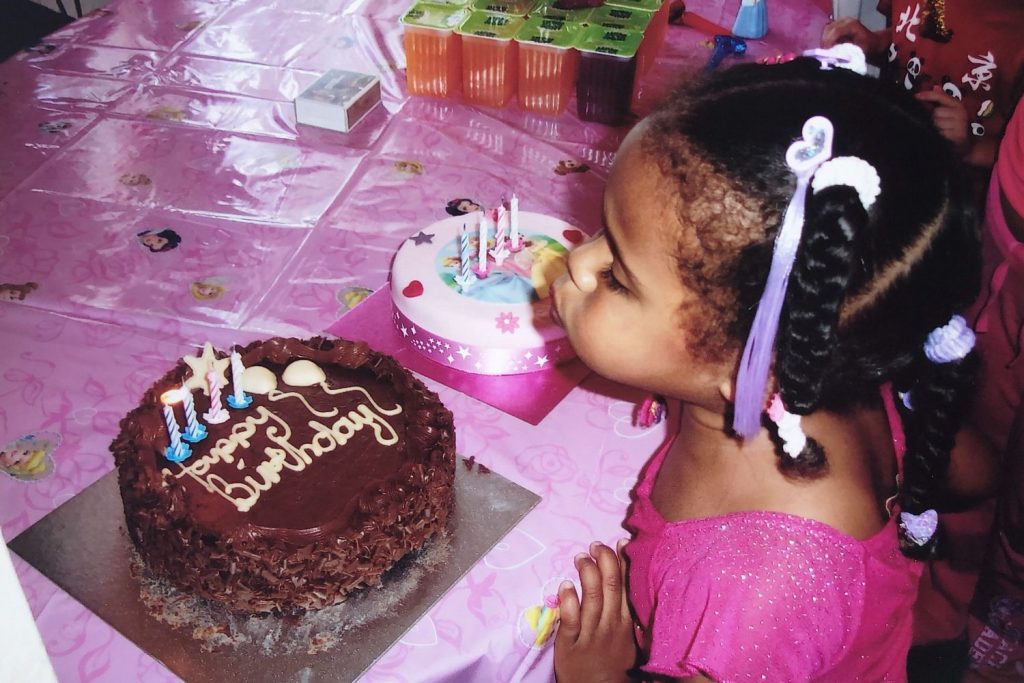 5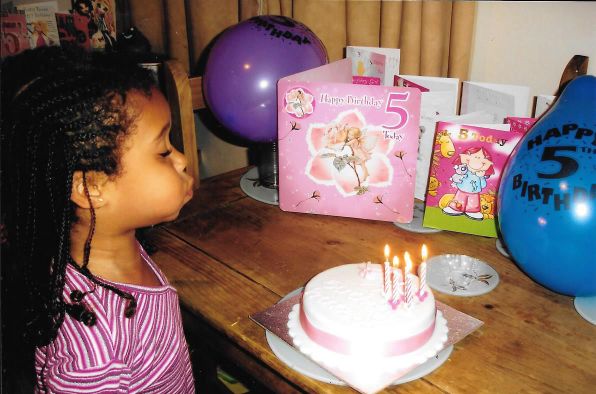 6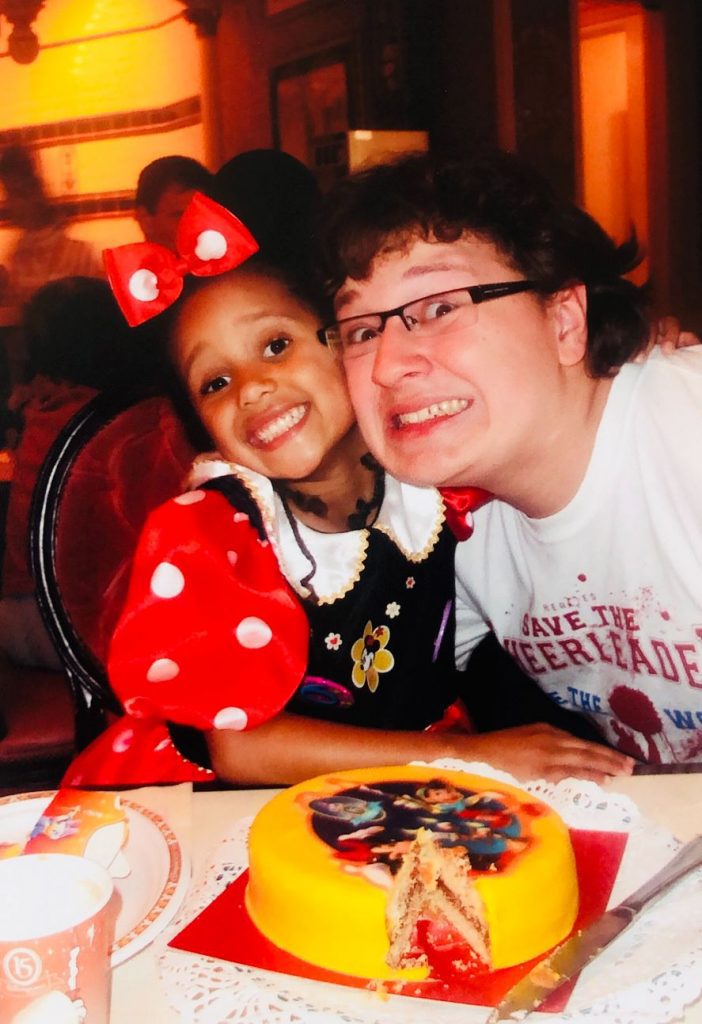 7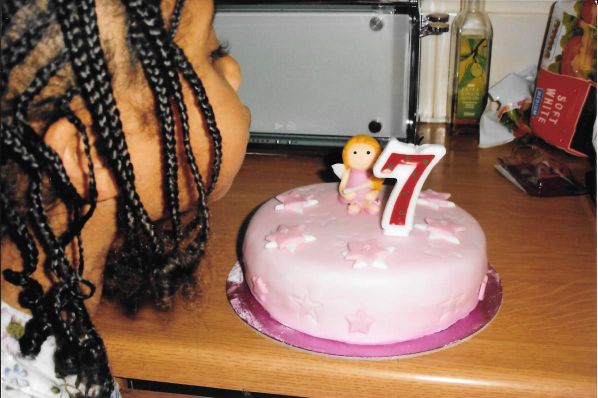 8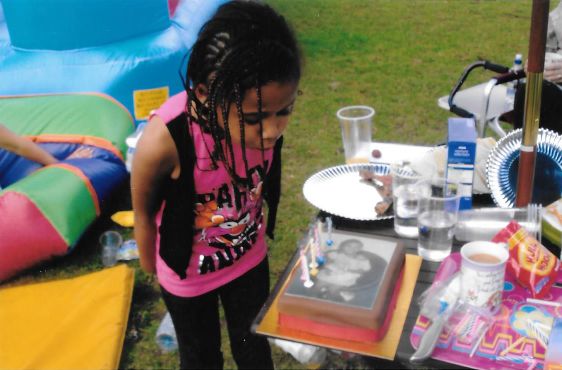 9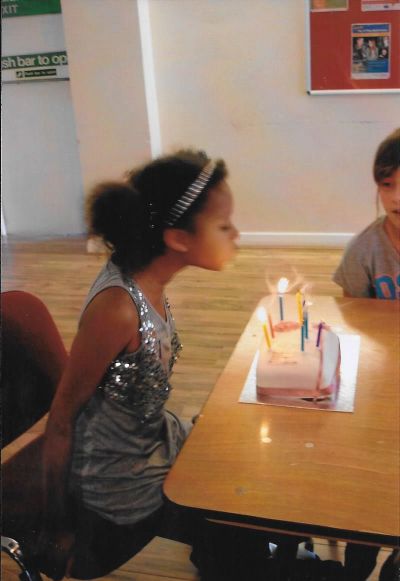 10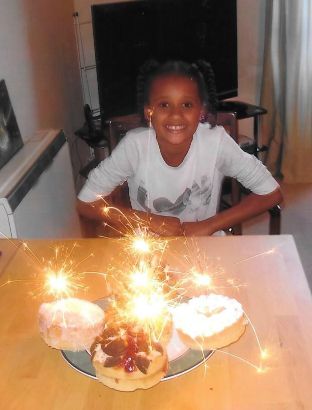 11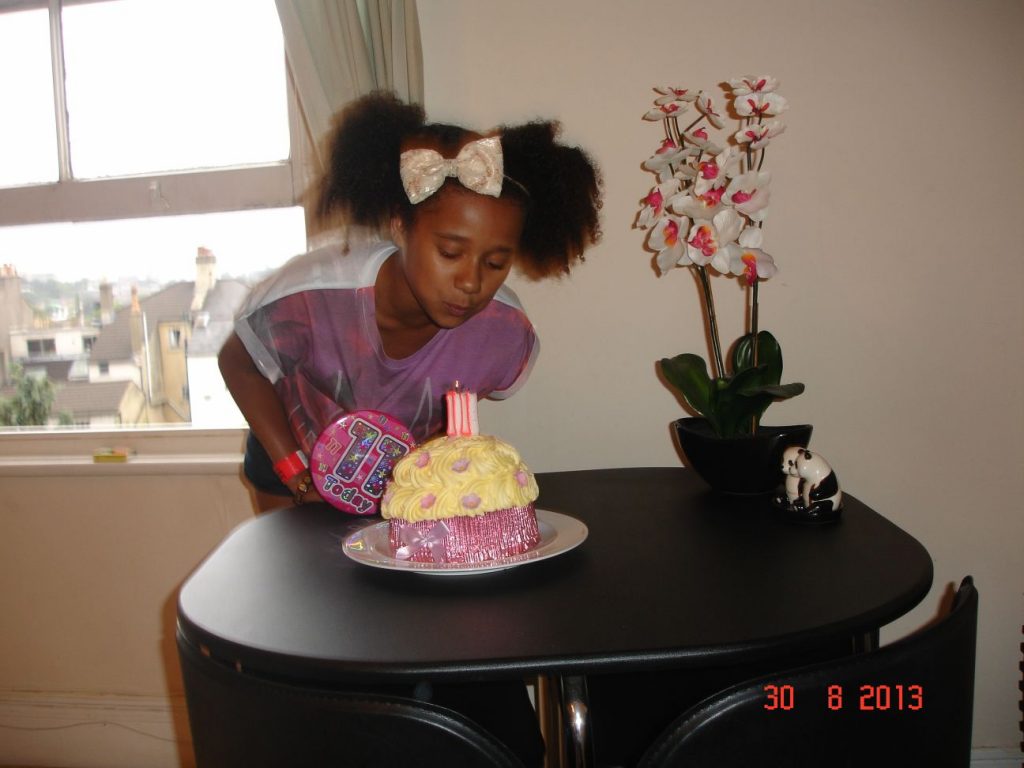 12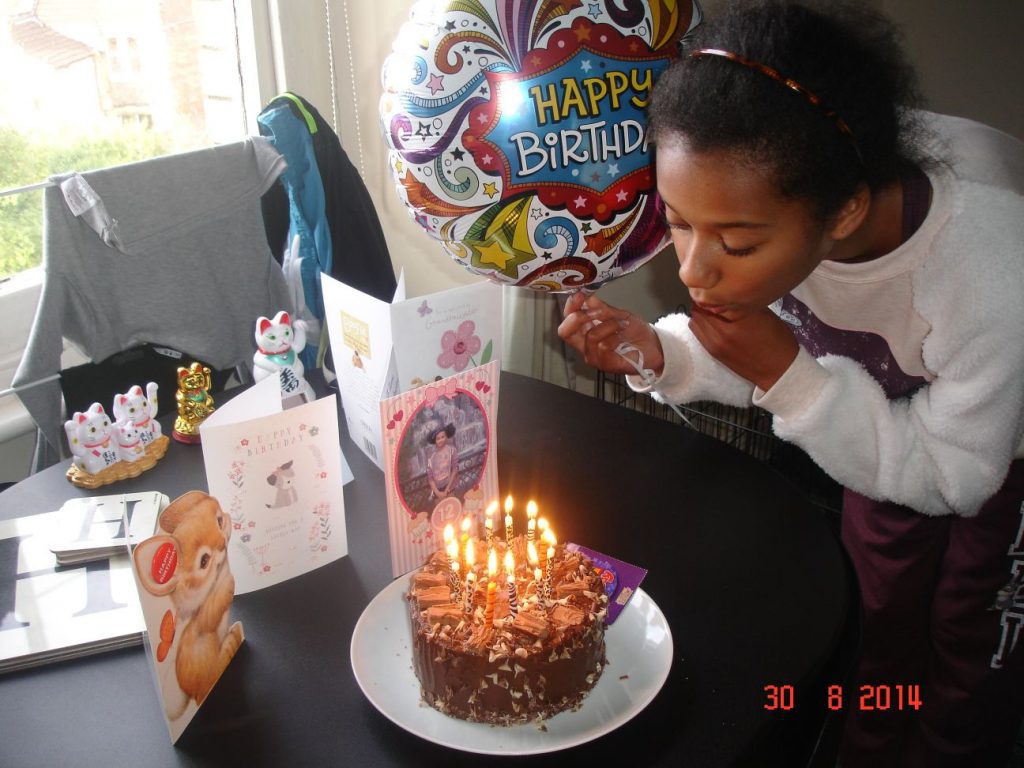 13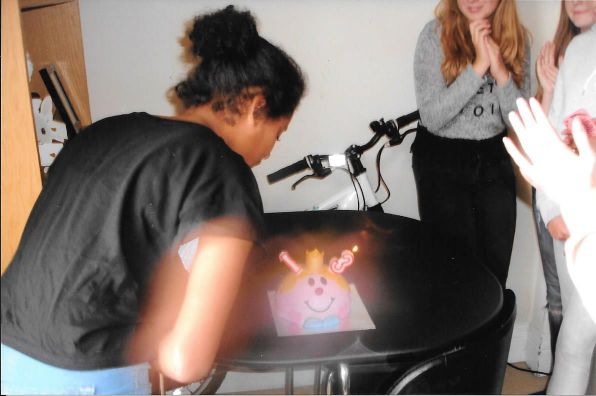 14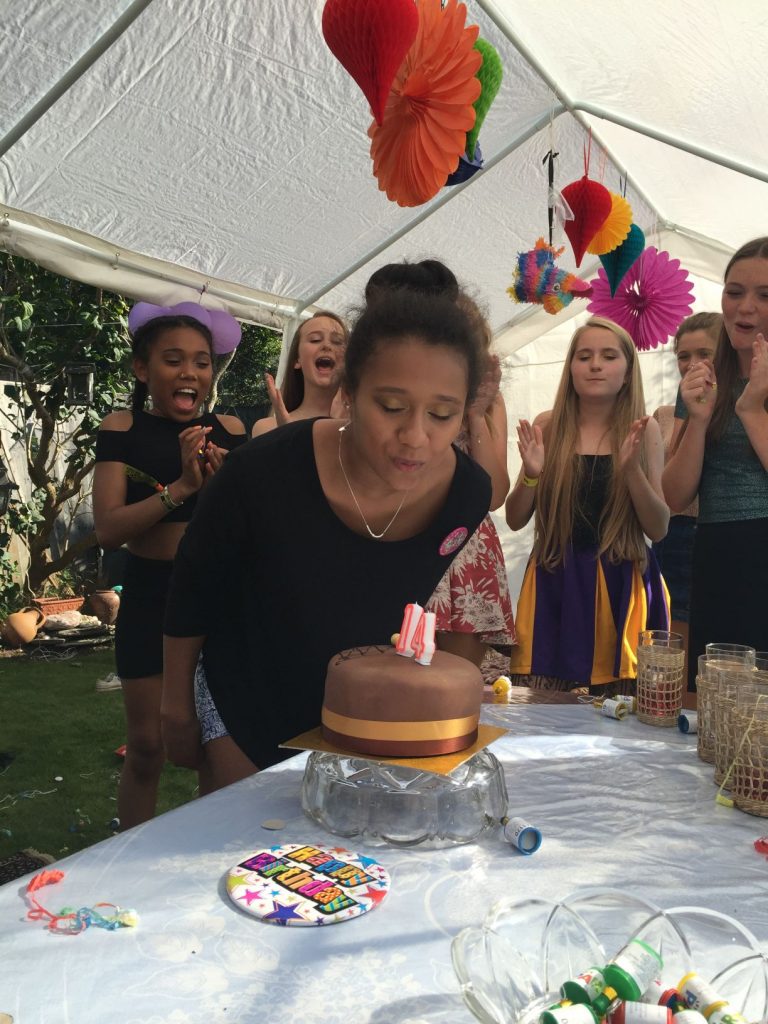 15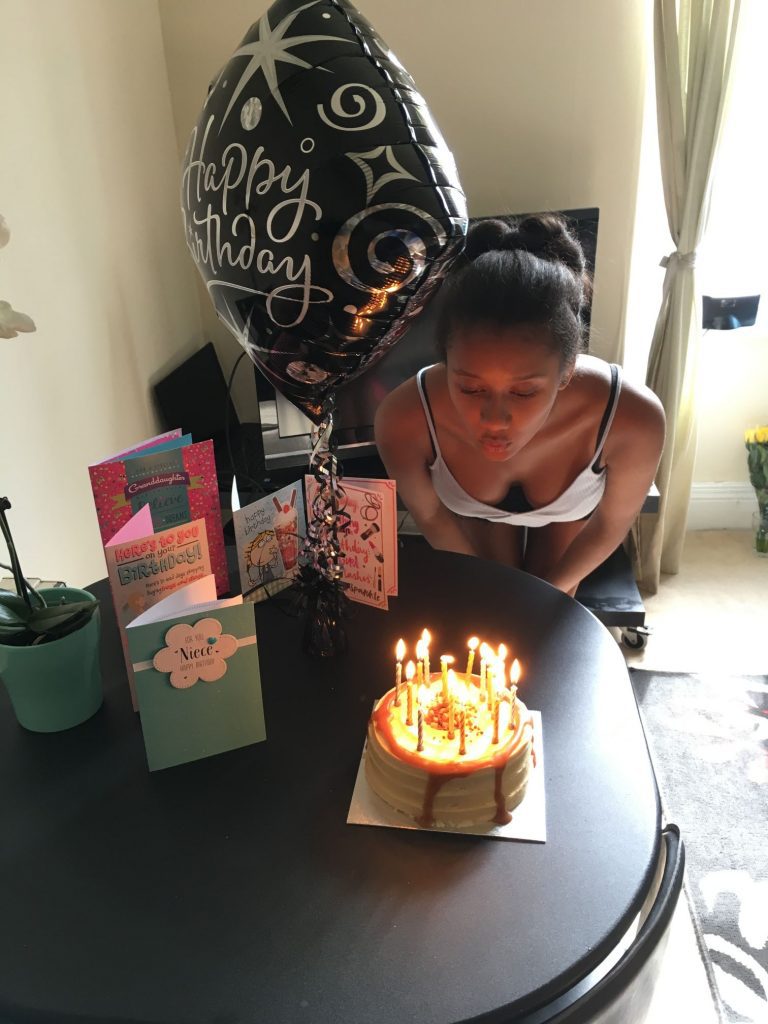 16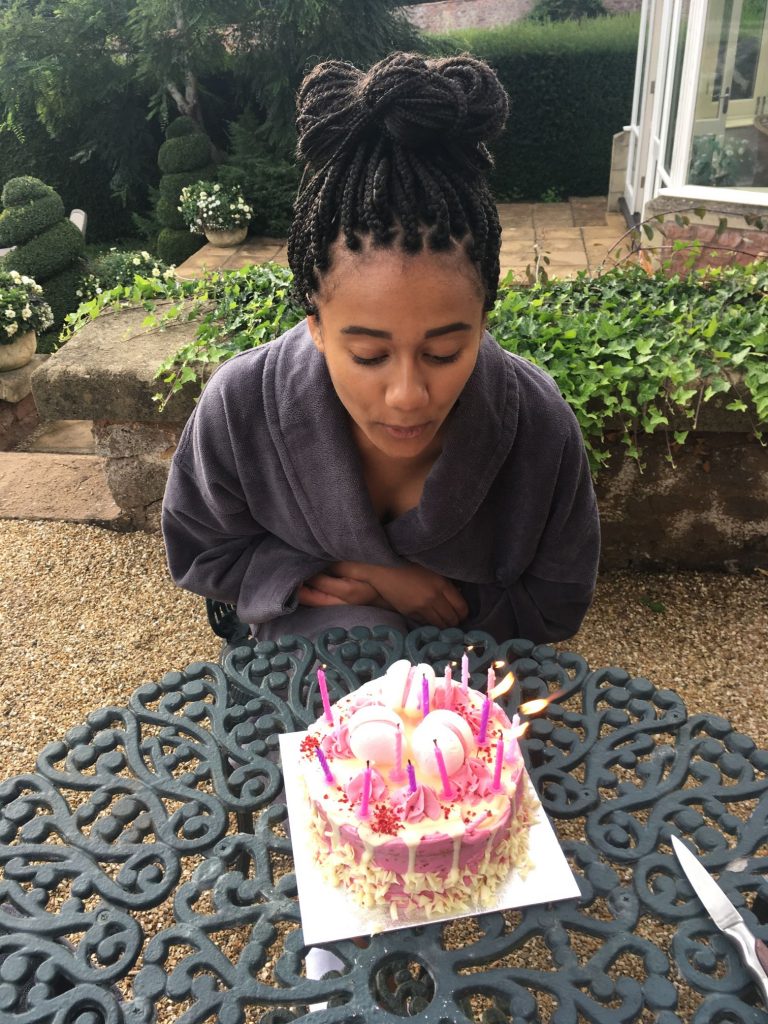 17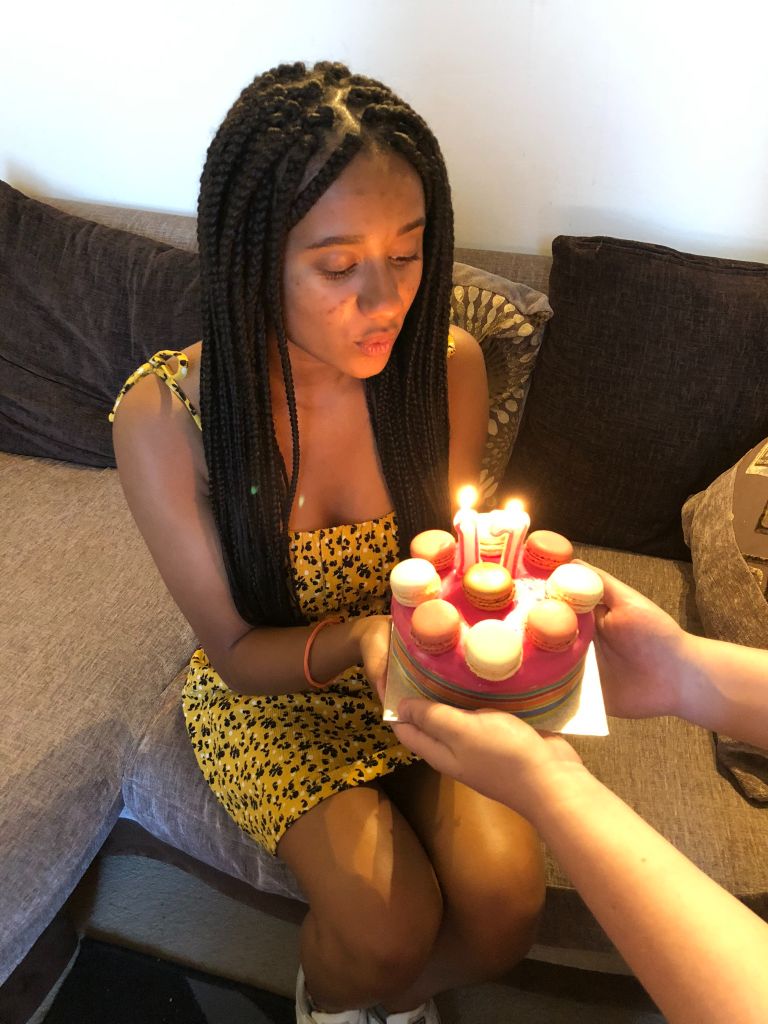 Celebrating Birthday's in Portugal
I am eternally grateful that despite Covid challenges, passport chaos and multiple cancelled flights with one divert to Spain, we still managed to fly you out every Summer since we relocated here. I got to spend your actual 18th and 20th birthday here with you. We planned pre birthday celebrations in Portugal for your 19th and 21st. Happy memories that I will cherish for a lifetime.
18
We celebrated Teanna's actual 18th Birthday in the beautiful city of Braga and visited the holy sacred Bom Jesus. The evening was spent in in Gerês National Park at a fabulous Portuguese traditional restaurant. We embarked on an awesome road trip to celebrate her 18th birthday and visited many mind blowing tourist attractions including breathtaking waterfalls and kayaking.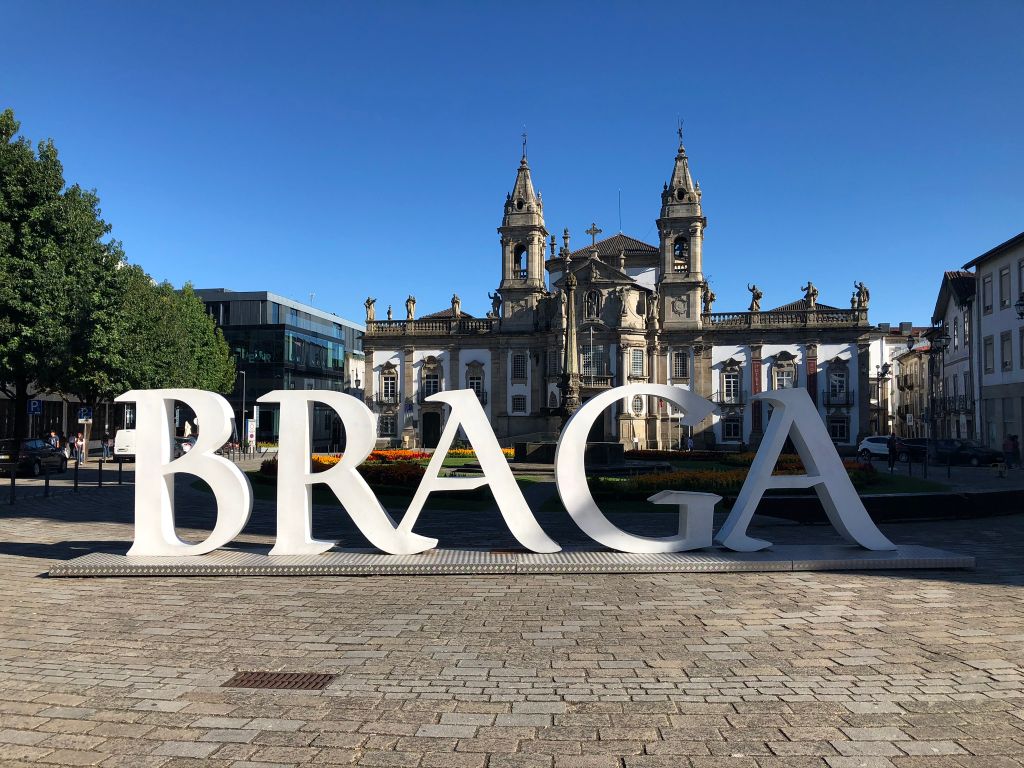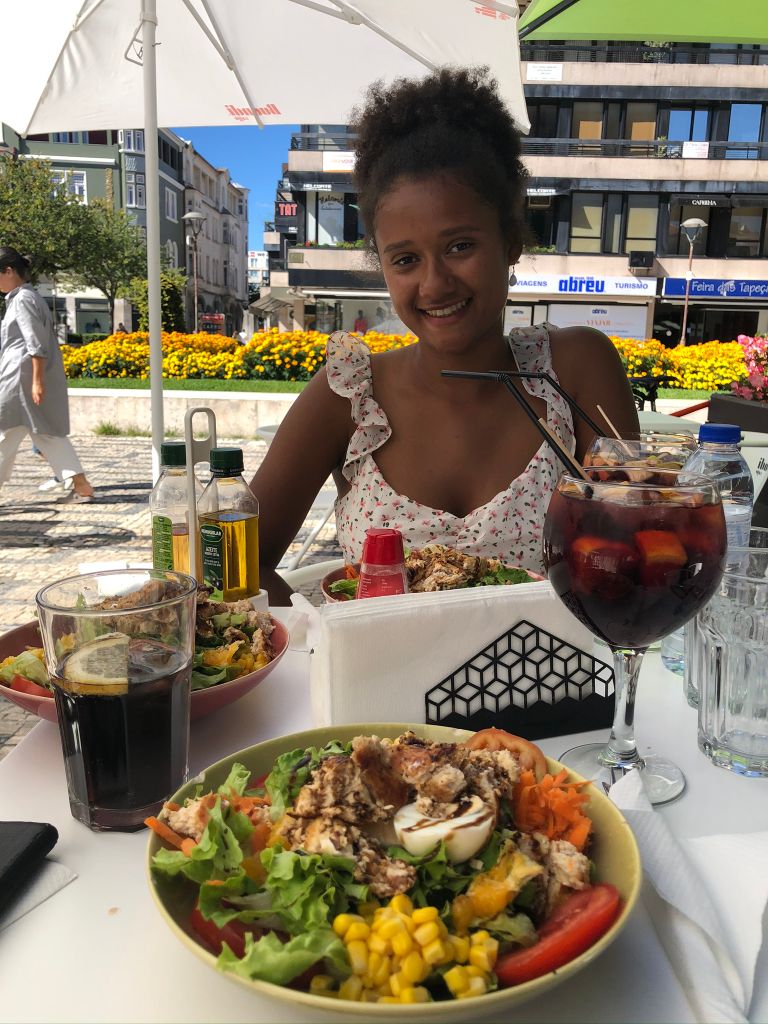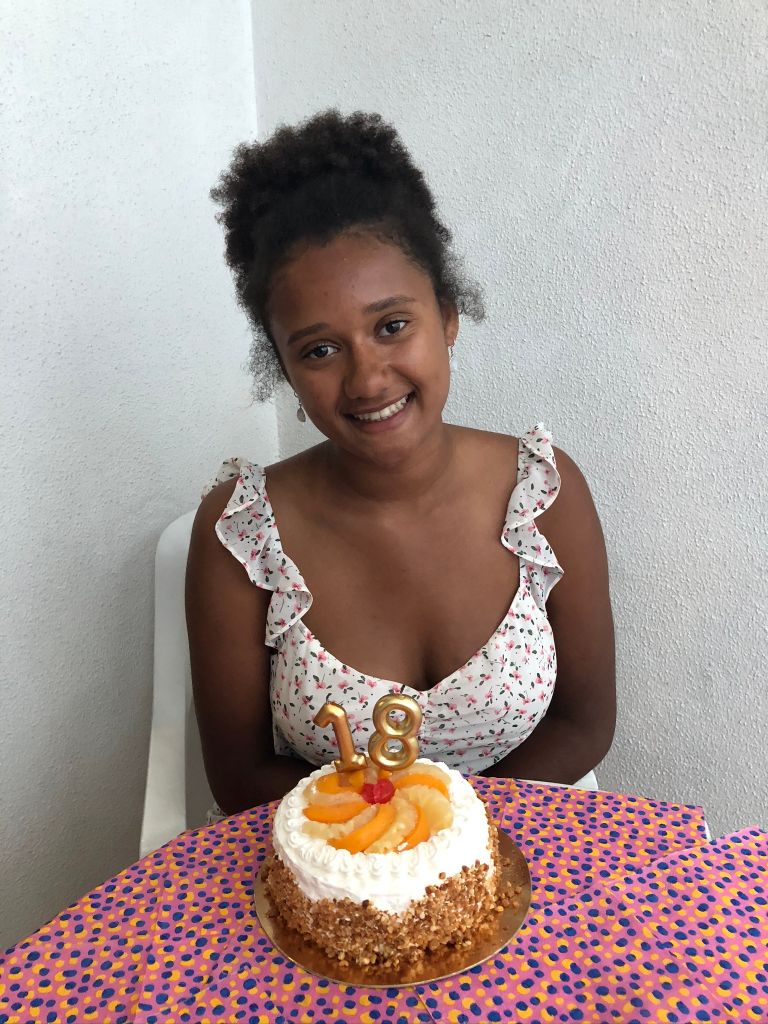 19
A wonderful Pre Birthday Casa Valhal garden party celebration. Don't get confused with the No 4 balloons. Bunny boy Milo turned 4 so we had a double celebration and Milo even joined in the fun because he is a party animal like me (ha ha).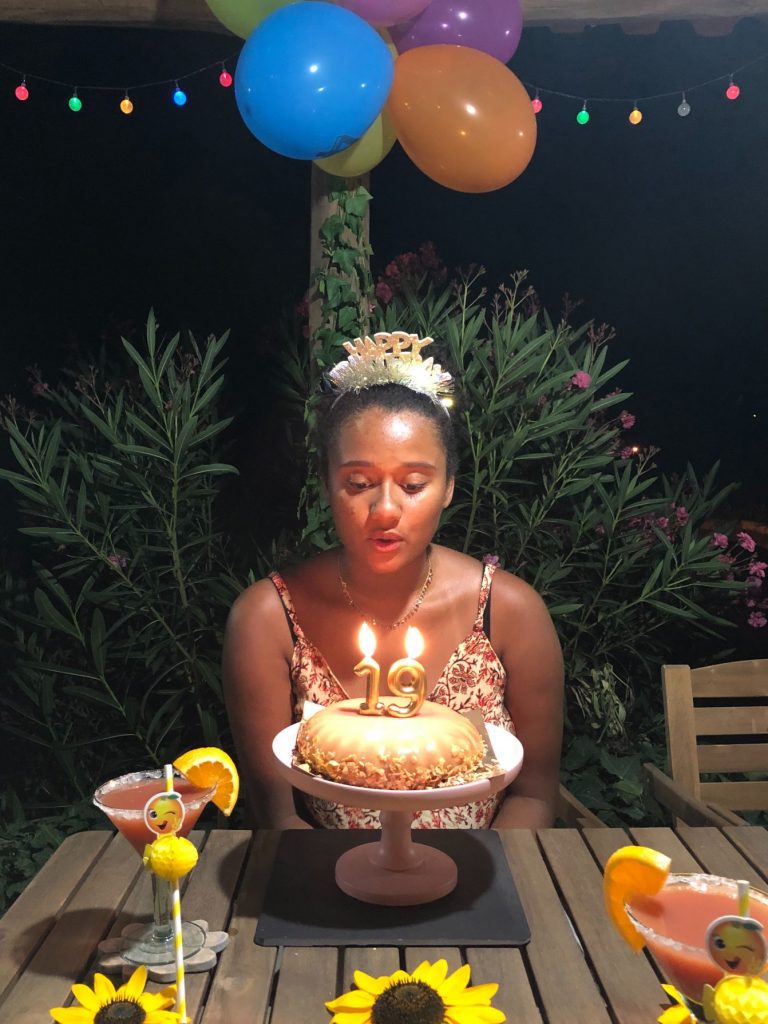 19th Birthday in Bristol
Actual 19th Birthday celebration in Bristol. I LOVE the cake!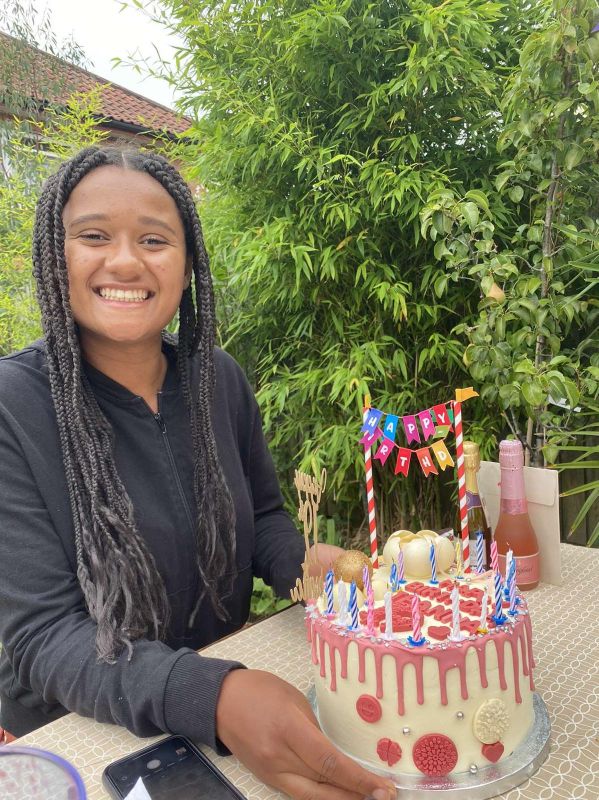 20th Pre Birthday Brunch, Presents & SUP
We purchased Teanna her very own SUP board, she was delighted. Hubby also made her a tiny model of her bunny Milo on a SUP board complete with a tiny paddle. It was so cute! He is a talented creative genius, hubby not Milo, Milo is just an angry rabbit most of the time (ha ha).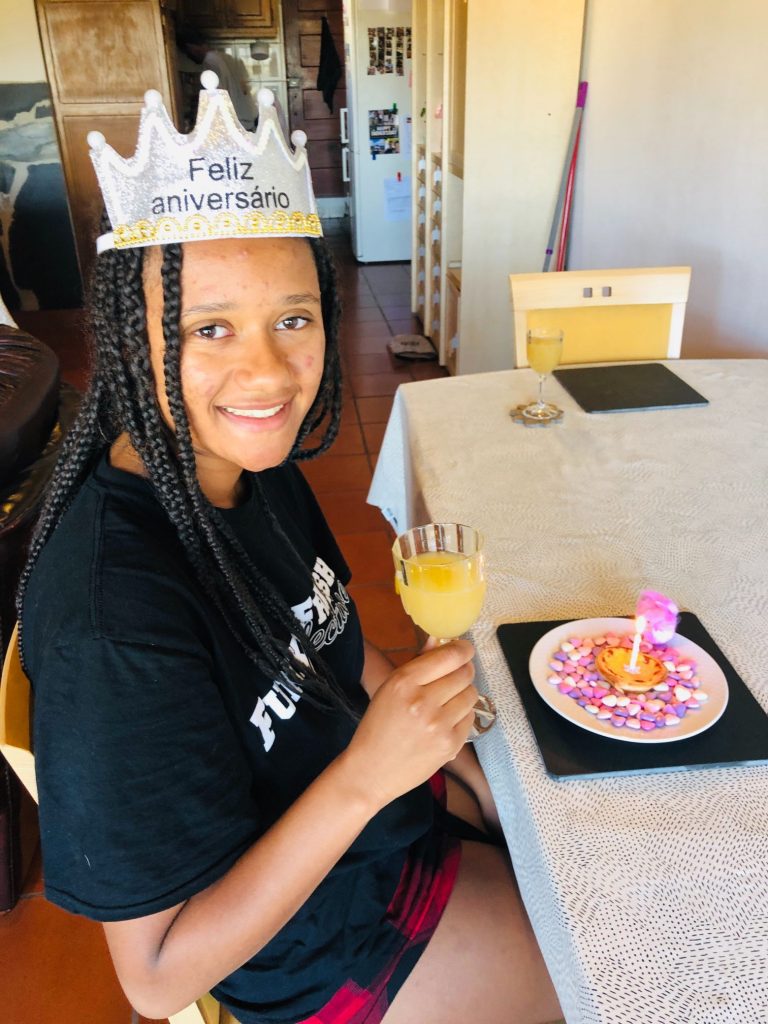 20th Pre Birthday SUP
The day before Teanna's birthday we gifted her a birthday present of her very own SUP board. Teanna christened it at St Luzia, a local picturesque river beach. It's strange to look back at these photos and see Teanna wearing a life jacket. I am over the moon that she learnt to swim and we have enjoyed so many aqua therapy day trips submerged in rivers, lagoons, lakes and oceans. We have swam as a little family right underneath roaring pounding waterfalls and it is such a simple joy to share with my gorgeous daughter.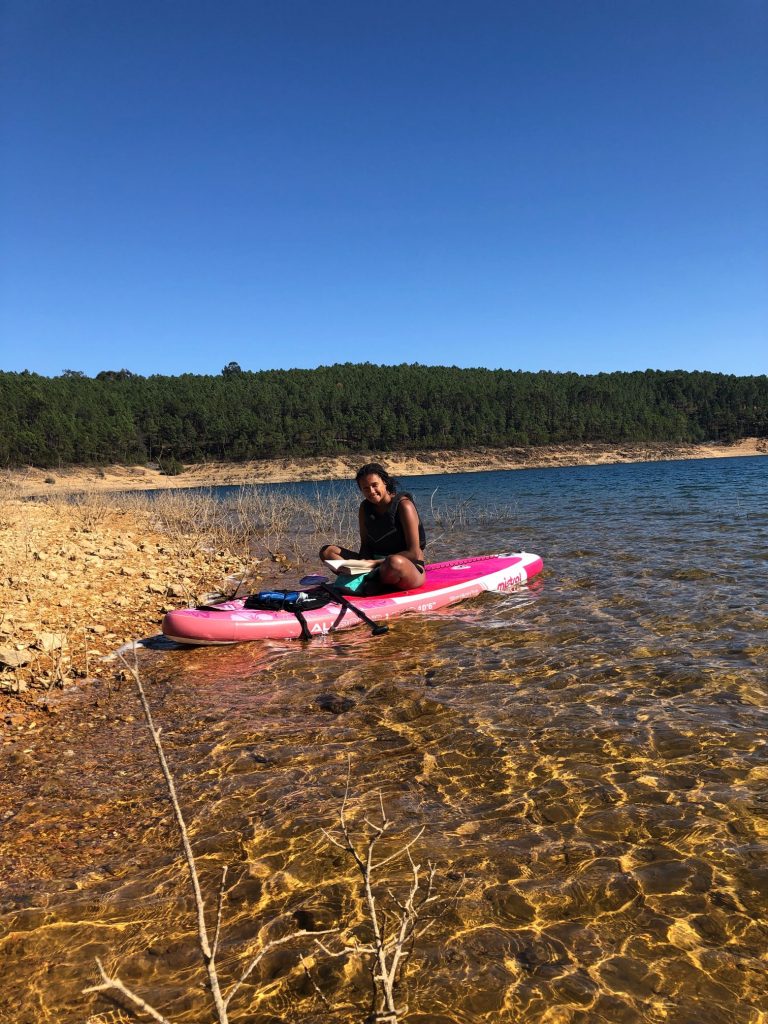 20th Birthday SUP Boarding
Teanna's actual birthday was spent at Vale do Rossim, Serra da Estrela. One of my favourite places to SUP.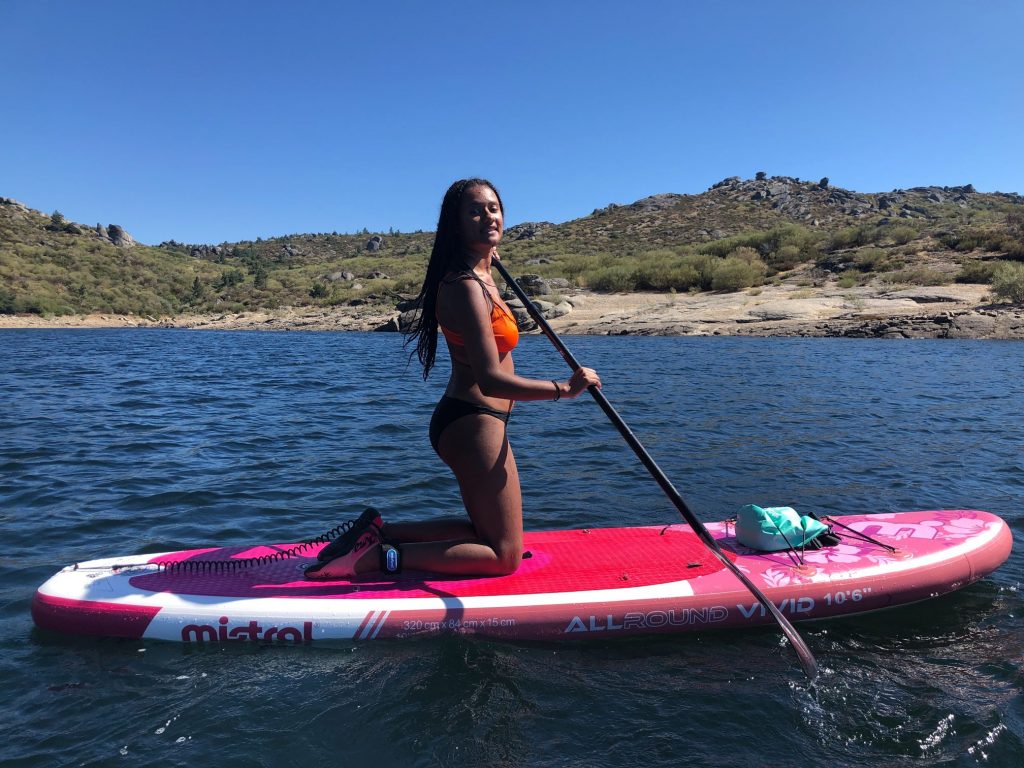 20
In the evening we threw another sensational Casa Valhal garden party celebration. It was AWESOME! I am wearing the tablecloth (ha ha).
Post 20th Day Trip to Poço Azul & Poço Negro
Teanna adores this tranquil spot amongst raw and rugged nature, I can't blame her, just look at the colour of the water, WOW! Helena's hangover was fierce (ha ha).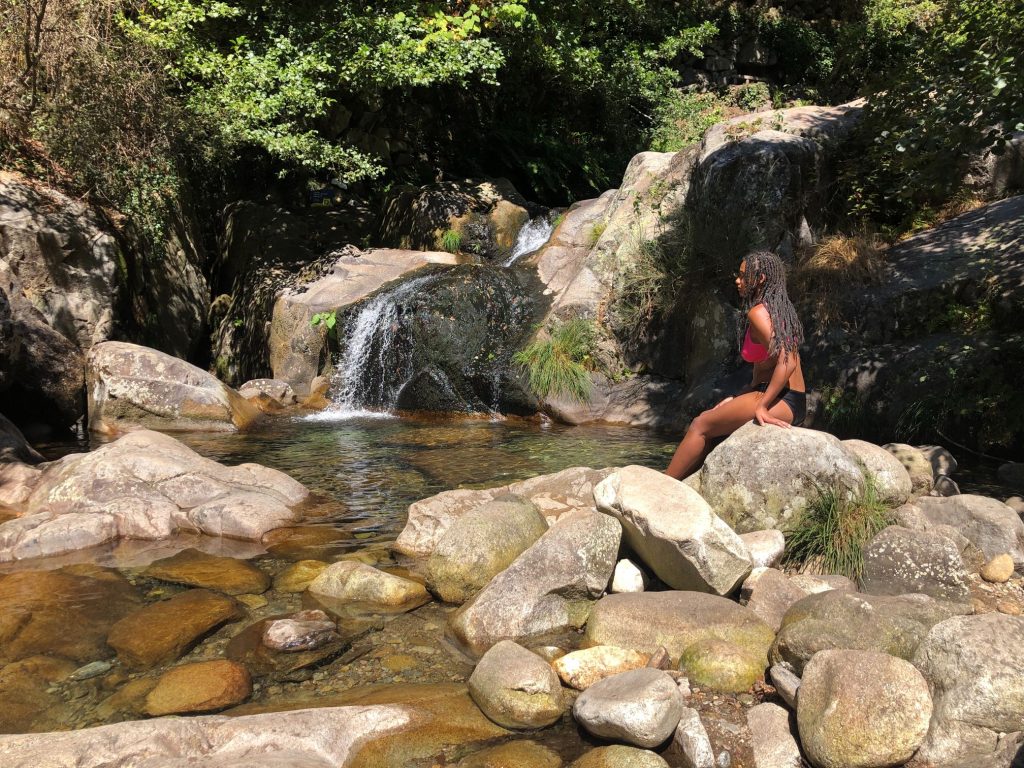 21
Another Pre Birthday Casa Valhal garden party celebration. I LOVE our little terrace with countryside views. There were multiple cocktails, Portuguese wine, yummy buffet food, carrot cake and plenty of laughter. Throw throw burrito is my new favourite party game apart from naked Twister but it's rather tricky when drunk (ha ha).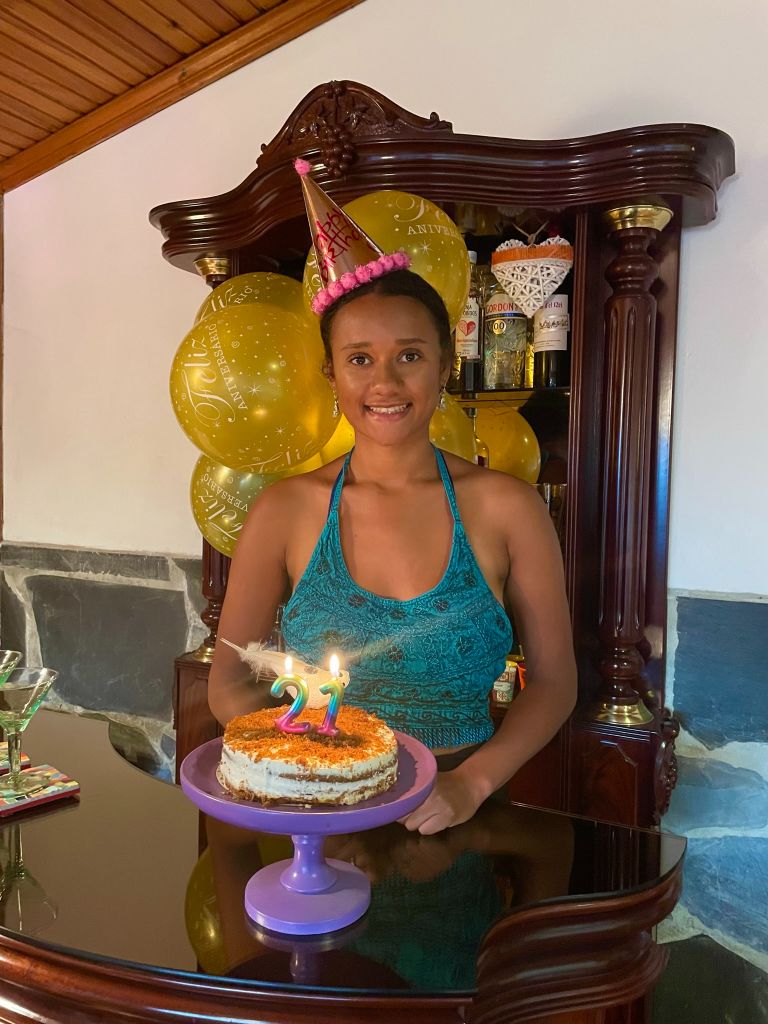 Post 21st Party Day Trip
The day after Teanna's party we ventured on a day trip to view the whimsical windmills of Penacova. I really wanted to share this fantastic unique place with Teanna. I think the fresh air did our hangovers a wonder of good but it's certainly windy at the top, my wig nearly flew off across the mountains (ha ha). It was so hot at the windmills with limited shade so we ventured onto a local river beach and enjoyed party leftover picnic food next to the river and washed it down with mango cider. We ended the day with a birthday meal at a local restaurant and enjoyed the falafel platters.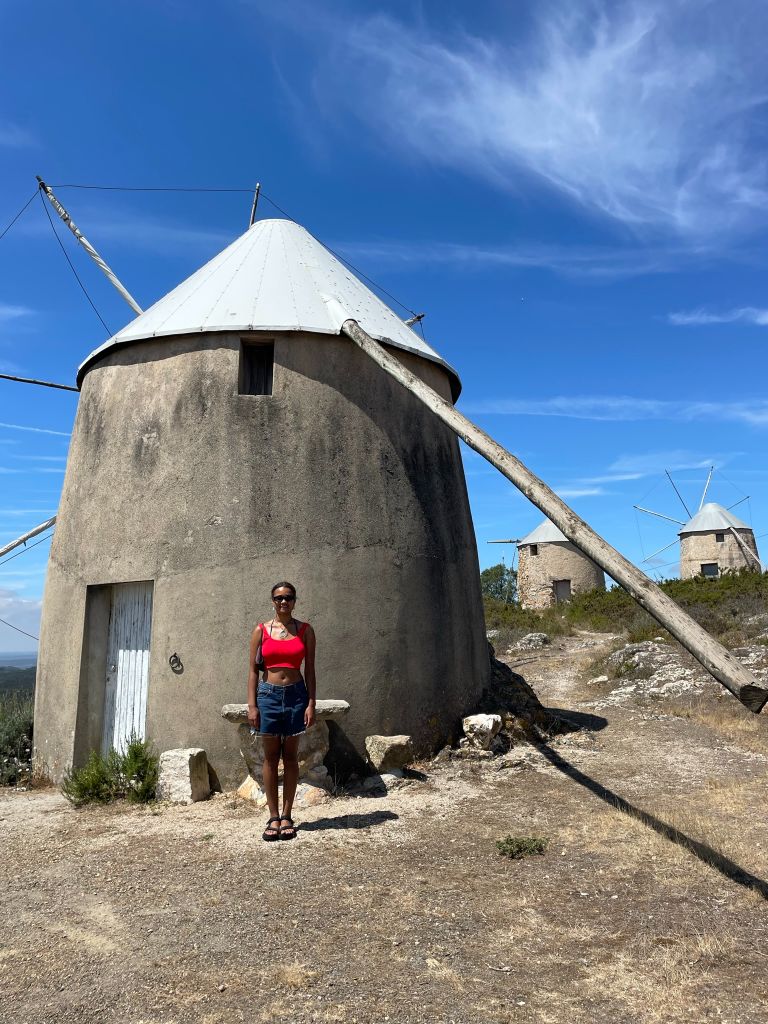 Sentimental 21st Birthday Gift – Teanna the Traveller
Hubby purchased Teanna Bluetooth speakers to play her music which was her gift of choice but I had other plans. I wanted to give Teanna something precious and sacred for her milestone birthday. My initial thought was to gift her a beautiful bracelet that my mum gifted me on my 18th Birthday which I have treasured for over 30 years but I just couldn't bear to part with it as I don't have many items that are from my heavenly mum. Instead I had a genius idea to gift her a beautiful gold St Christopher necklace that Teanna's dad gave to me when I was pregnant with her. It is actually the perfect gift as it has the connection of her mum and dad but also St Christopher is the Patron Saint of Travellers. Teanna is jetting off soon on a backpacking trip so it can keep her safe on her epic adventure. Through the years these necklaces have come to represent much more than just safe travel and protection. The medal has become a symbol for overcoming adversity and the courage to follow your destiny. Since Saint Christopher saved people from drowning, it can also represent safe passage at sea. My gift is the perfect good luck and fortune trinket for Teanna's next adventure in life. A sentimental way for her to keep me close to her heart and a connection to home. I think it is way too cute that the first time I ever wore it was when she was in my belly. I had a similar pendant when I ventured on my backpacking trip around the world when I was 18. Mine had The serenity Prayer on the back:
God, grant me the serenity to accept the things I cannot change,
the courage to change the things I can,
and the wisdom to know the difference.
Apparently this prayer is on the back of AA medallions. Maybe my lovely mum knew that I would consume a shed load of beer once I left Asia and arrived in Australia (ha ha).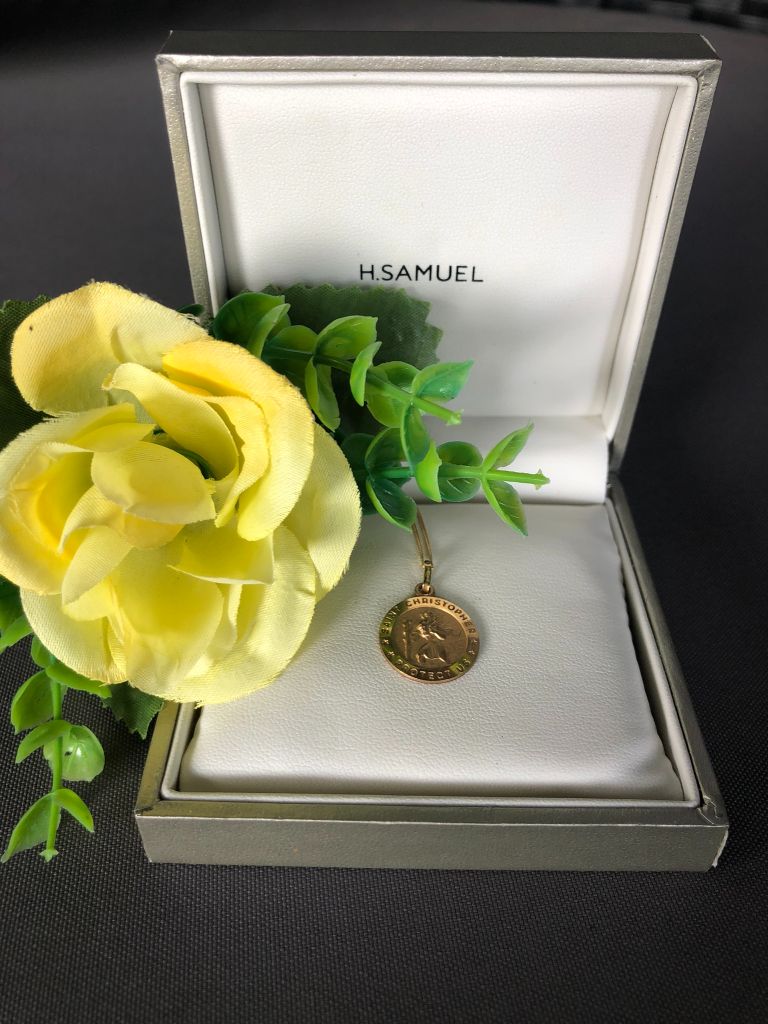 My Dearest Teanna, Watching you grow into a strong independent young lady has been the joy of my life. I am so proud of the beautiful and kind person you have become. I can't wait to see what the future holds for you. No matter what, you will always be our sweet little nata girl. Have fun baby girl