OUR 3 YEAR MILESTONE
Wow, what a year we have experienced! Time has flown by at lightning speed and I can't believe that it's New Years Eve and we have now been living in Portugal for 3 whole years. Time really does fly when you're having fun, for sure. It's certainly been an eventful year and very memorable indeed. Where do I start? Let's commence with the bad and the ugly then finish on a high with the positives.
Nasty Negatives
I had an absolute nightmare with my daughter's British passport renewal. She renewed her passport 9 weeks prior to her July summer flight to Portugal but did not receive it back in time so didn't make it out here until August. I tried to help her and phoned the passport office over 100 times! It was torture and in the end we were able to extradite her application after 10 weeks had lapsed and she eventually physically collected her passport from the Newport office. I haven't had one of the best years regarding my health and wellbeing. I am officially Menopausal, my periods stopped at the very start of the year and I'm experiencing the not so very fun side effects such as insomnia, night sweats, brain fog and extreme fatigue. I suffered a sporting injury to my foot and shoulder which required hospital visits and during the summer I endured over 10 weeks of tooth drama and excruciating agony from an impacted wisdom tooth and extraction, it was hell on earth and relentless. I had a nasty infection with several courses of antibiotics and the worst ever bone spurs erupted which had to be cut off and stitched back up multiple times resulting in several trips to my dentist. The whole experience was traumatic, overwhelming and bloody expensive but I have now fully recovered thankfully. I feel like I spent most of my summer in "Survival Mode" clinging onto hope and my faith. My planned private surgery near Lisbon had to be cancelled just days before my operation due to the ongoing tooth infection so this was horrendous for me and a roller coaster of emotions as I had already visited the hospital and paid for all my pre-op blood tests and had even packed my hospital bag! I dragged my daughter out to house/pet sit unnecessarily as my operation was cancelled and I feel guilty as hell as she missed her freshers week at University. I continue to live with my chronic back pain from failed spinal surgery but after 20+ years I am used to it and manage my pain well as I know my capabilities and limitations. Making your health a priority is one of the best ways to show yourself love.
Just when I thought I was OVER my health challenges of 2022 I was hit with the worst health scare of my life! Randomly, out of the blue, at the end of November, I lost the vision in my right eye! We were enjoying a beautiful Saturday gardening in the sunshine. One minute I'm picking oranges and the next minute I'm in hospital wearing an orange wrist band. I didn't realise until this tragic day just how sacred my 2 eye organs are. The power of sight is priceless. No, I did not get hit by an orange! The issue occurred randomly with no prior warning. It can happen to anyone at any time but usually occurs as we get older. The retina is the thin lining in the back of the eye, which allows us to see. It's normally attached to the gel-like substance inside the eye, also known as the vitreous. When the vitreous gel starts to tug away at the retina, it can cause the retina to tear. This can also cause bleeding in the eye if there are blood vessels present. It occurs to 10% of the population so aren't I the lucky one NOT! I suffered severe floaters – not the poo in the toilet variety, that's hubby's specialty (ha ha). Luckily I still have my sense of humour! I lost almost all my vision in right eye which is my good eye. I panicked like hell as my mum had type 1 diabetes, glaucoma and died from a stroke in her early 60's.
I was rushed to Hospital and they whisked me off and found a hole and a separate tear in my retina. A doctor immediately performed emergency laser eye surgery which felt like electric shocks to my eyeball! I received a first-class service at Coimbra University Hospital and my doctor was amazing. I had a follow up appointment a couple of days later. The doctor explained that I might experience floaters forever due to severity of my case or they might get better in time, it's a waiting game. If I had left it 24 hours longer the retina would have detached resulting in permanent blindness! I'm a lucky girl but I don't feel that lucky as after another follow-up appointment, I still have very limited vision. I can't see much from my right which is scary and I suffered headaches from hell which have reduced significantly, thankfully. I can see shapes but everything has a grey shadow/mist and the floaters appear like rapidly moving spiders and cobwebs which is horrible and affects my balance. We really do take our eyes for granted. I can only hope it improves over time as I don't want to be semi blind and not have the pleasure of viewing this wonderful country or watching my children walk down the aisle on their wedding days. If the worst happens, I will deal with it and get a guide dog to lead me astray (ha ha). 2022 was also the year we received our first Portuguese parking violation ticket! Whilst attending my follow up appointment at the hospital in Coimbra we apparently parked in a street that was prohibited so had to pay a fine. A couple of weeks after my eye surgery I caught a nasty virus: sore throat, earache, headache, chest pains etc. I have not once caught a cold or flu like bug since relocating here 3 years ago. I blame Perlim as I ventured on a day trip to a Christmas theme park and it was swarming with little people and we all know what germ spreading little monster children are. I also rarely leave the house and we haven't that long ago stopped wearing face masks due to Covid so I think it was just an excessive exposure to the outside world but luckily by drinking litres of water daily, sipping hot honey & lemon drinks and consuming many oranges from our tree for a much needed vitamin C boost, I recovered pretty rapidly.
Another super stressful event was we experienced our first ever bank fraud which again was shocking and frustrating as hell. Luckily the bank eventually reimbursed all the money that was fraudulently stolen. Finally our ancient old banger needed an expensive repair. It's falling apart at the seams, not very attractive and struggles to go up hills and cost a whopping €500 to fix (I'm talking about our car not me). I would highly likely cost a lot more to fix starting with a shed load of Botox but I'm trying to grow old gracefully and naturally which is why I look 110. My aim in life is to look like a bag of shit 99% of the time then when I make a small effort and throw a frock on and a dash of make-up there is an element of surprise and I look average-good and pass for a 5/10 (ha ha). If our car keeps on producing hefty invoices each year I am going to have to start selling my used panties online! This means I will have to start wearing some first as I'm The Queen of Commando and I bet the domain name "PleasurePanties.com" has already been snapped up (ha ha). I hope to be sharing a different story by the end of 2023 with regards to my health journey. One of healing, success, peace and happiness. My aim is to become stronger, wiser and full of life. Just when I thought nothing else bad could happen and hubby's employer made him redundant in December 2022! I have one word "Bejesus!" actually I have 2 words "You Fuckers!" Who the hell sacks someone by email 3 weeks before Christmas with just 1 weeks notice and no pay off severance package! It's a good job our 10 children are all nearly adults now so understand we can't send gifts this year as smaller kids would be expecting a special delivery from Santa. Some were more accepting than others so we now have a favourite child and a very close second favourite (ha ha).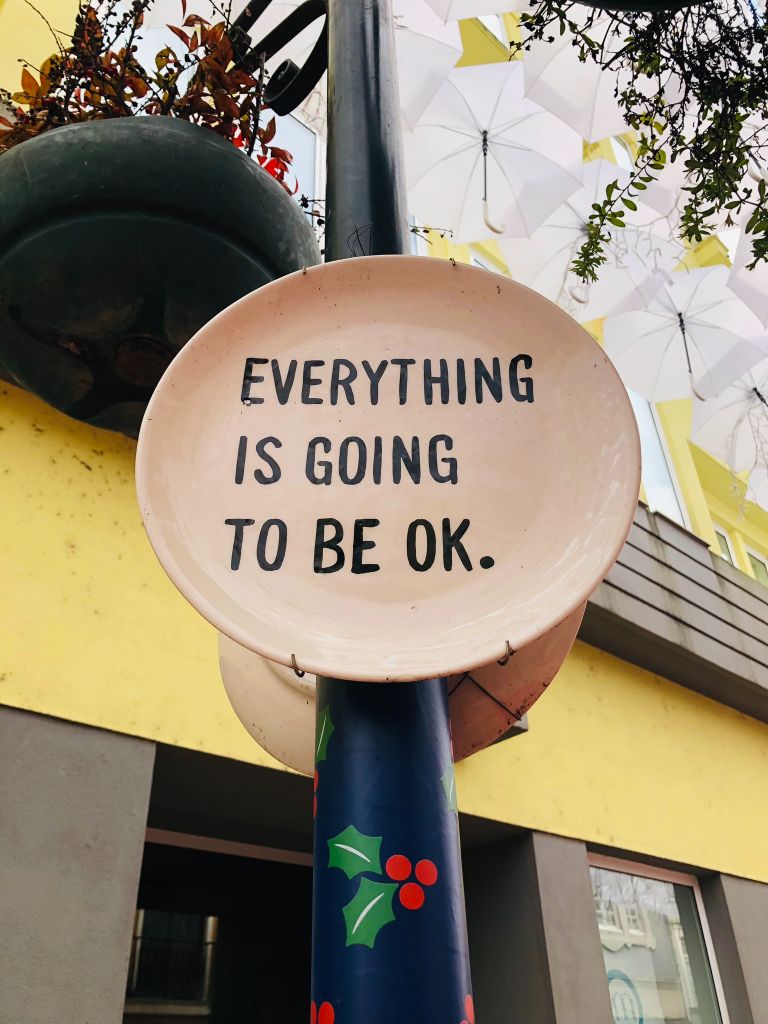 Priceless Positives
Now for the Positives: My surgery was cancelled which resulted in my daughter and I sharing a whopping 4 weeks and 4 days of FUN in the SUN. We have completed a few DIY tasks on the house/garden and enjoyed plenty of fun day trips hiking in nature, SUP boarding, exploring historical villages lost in time and we've even squeezed in a few awesome city trips. I will always be a country girl at heart and feel my happiest rampaging through forests and hurtling up steep mountains but a girl needs to throw herself outside of her comfort zone occasionally and experience new things. There have been many celebrations late into the night at a few local festivals including a fun local beer fest and an awesome chestnut festival in a rural Portuguese historical mountain village located in the heart of Serra da Estrela. With Covid restrictions removed we had the opportunity to immerse ourselves in the Portuguese tradition, culture, heritage and history. It was so refreshing to be able to mix with the locals and make new friends. Hubby found a new cycle buddy to venture out on early morning cycles with which gives him a break from me, he so deserves it (ha ha). He also got a new job and had to fly back to the UK on business which left me flying solo. I was left to my own devices and obviously caused havoc! There may have been a drunken incident in the garden one evening as it was very dark and when one is pissed as a newt, one is fierce, foolish and untouchable (ha ha). I created a masterpiece of Pink Helen Art in the garden whilst hubby was away. He was delighted with my "Tittie Art Project" and it made him laugh a lot. They are certainly more perkier and rounder than mine (ha ha). Another major accomplishment was receiving the all important and long awaited email from SEF to attend our appointment in Coimbra to receive our WA Biometric residency cards. This is a huge weight off our minds.
There have been so many fun day trips and happy hiking adventures. I've ticked a few more things off my bucket list including a magical trip to Monserrate Palace in Sintra which was awesome. I felt like a princess twirling and swirling around the palace and grounds in my pretty frock and lady hat (ha ha). We have also re-visited the paradise of Penacova and the whimsical windmills of Central Portugal which were simply magical. Hubby participated in the incredible Granfondo Serra da Estrela cycle race which was such a major achievement for a grandad and old timer (ha ha). I watched from the sidelines like a proper supportive wifey then I visited the Toy Museum. My biggest accomplishment and tick off of my Portugal bucket list was supposed to be Christmas skiing at the top of Serra da Estrela which is the highest mountain range in mainland Portugal! I had to abolish my plans due to my recent vision loss. We visited a few awesome new places at Christmas including Perlim and Castelo Mágico. Both are Christmas theme parks located at majestic medieval castles which are transformed into magical winter wonderlands. Both experiences were awesome fun and a little bit bonkers like me (ha ha).
There has also been a lot of chilling with our ladies – Chicken and Caffeine Sunset Therapy, the best part of my daily routine. Gardening with chickens is certainly a whole heap of fun! Despite my health challenges this year I've managed to maintain my weight at an average of around 8 Stone 7 lbs, still keeping off a whopping 8 Stone which is a major achievement, especially as I am a greedy piglet and I LOVE Portuguese cake. I try my best to keep up with my exercise and physio routine of strength training and power walking/jogging up my local mountain range: Serra do Açor. I still can't run due to my foot injury from late 2021. I only run when I'm being chased by a stray dog and I don't have any sausages in my pocket or if someone shouts "Free cake" (ha ha). My aim is for consistency and I work out to get stronger, not to burn calories. I'm not training for skinny perfection but for strong bones and a healthy heart. Having good health is so important at my age. I am "Strong" not "Sexy" but I'm trying my best to work on the sexy part, it may take some time (ha ha). Everything in moderation and balance is key. I am taking a new committed but relaxed approach to managing my maintenance weight loss plan in 2023. I may be a mad menopausal mardy ass but I am strong and unstoppable but my addiction for Portugal cake is fierce, like me (ha ha).
Helen's Happy Highlights of 2022:
Day Trips Galore – Fun in the Sun