A DAY TRIP TO PRAIA FLUVIAL VALE DO ROSSIM
We are so very lucky to only live so close to Serra da Estrela and we can reach the top (Torre) in 1 hours drive from our casa. To celebrate Teanna's birthday and the August U.K Bank Holiday we ventured on a SUP boarding day trip to Serra da Estrela. We visited 2 amazing lagoons: Vale do Rossim and Lagoa Comprida. I have written about these places in my SUP Boarding post but Vale do Rossim is so epic that it definitely warrants its own separate post.
Lagoa Comprida Summer 2021
Last summer we hiked to Covão dos Conchos and passed by the amazing Lagoa Comprida so we decided to revisit to see if we could paddle board. Unfortunately the water levels change often and on this occasion it wasn't possible as it was just too far a hike from the car park to the water access point so we travelled onto my Plan B Vale do Rossim. I always have a Plan B as I am a little bit of a perfectionist when it comes to planning and itineraries. It's one time when my OCD becomes a positive benefit rather than a hindrance (ha ha). The clouds at this place, just WOW! I was in my element Cloud Spotting.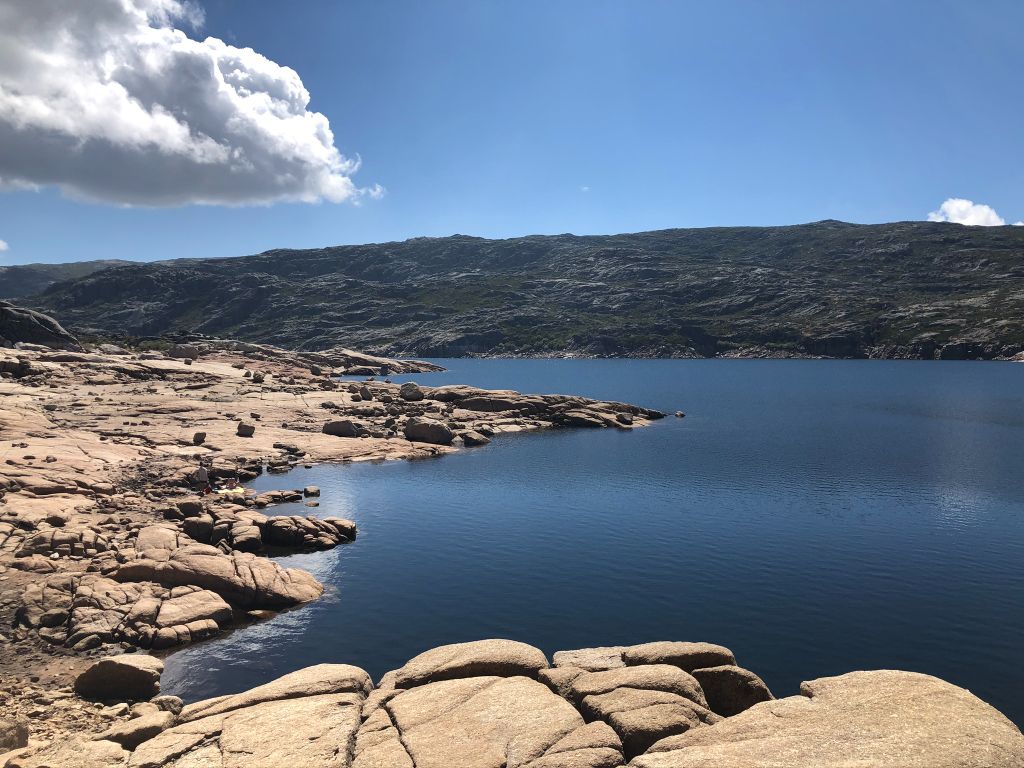 Lagoa Comprida Summer 2020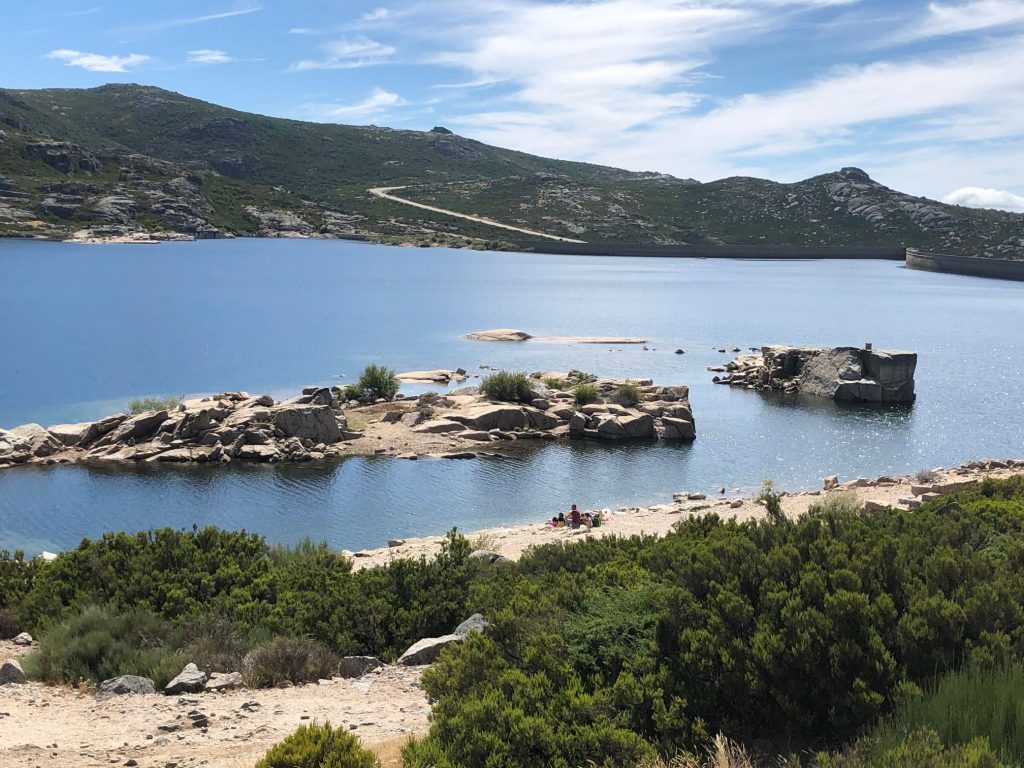 Covão dos Conchos
If you haven't hiked to this place you are missing a treat. get your walking boots on and get hiking, it's so unique and astonishing. Our Summer 2020 visit: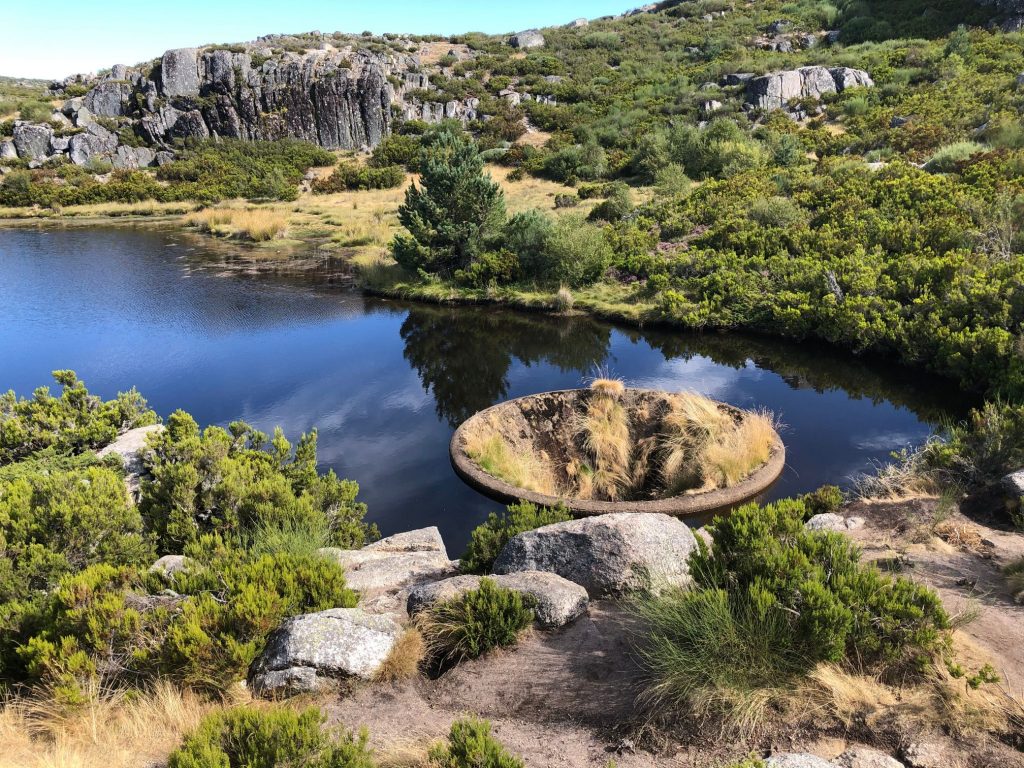 Praia Fluvial Vale do Rossim
GPS Coordinates: 40°24'03.2″N 7°35'15.1″W
Vale do Rossim is located in Penhas Douradas, right in the heart of Serra da Estrela. It is 1437 metres above sea level and set within the largest glacial valley in Europe. It is part of the Biogenetic Reserve of the Serra da Estrela Natural Park and although it is a lagoon with a dam it is also classed as a river beach. There is a little hut where you will find a lifeguard during the river beach season, a cafe/bar and you can hire pedalos. The landscape is stunning, such an idyllic setting with the huge gorgeous blue lagoon and the backdrop of the greenery and granite gives it an amazing natural rustic atmosphere. There is an Eco Resort nearby if you wish to stay overnight. We had so much fun paddle boarding in Vale do Rossim. It was a glorious sunny day and the sun glistening on the crystal clear water was just magical. We paddle boarded right over to the other side of the lagoon to a secluded beach area and hubby had fun building rock art sculptures. There was a tasty Portuguese picnic (as always) and a cafe pit stop for the compulsory coffee and ice cream. There is a house situated very close to the river beach and we had a lengthy conversation about who lives here and how wonderful it would be to live next door to such raw natural beauty.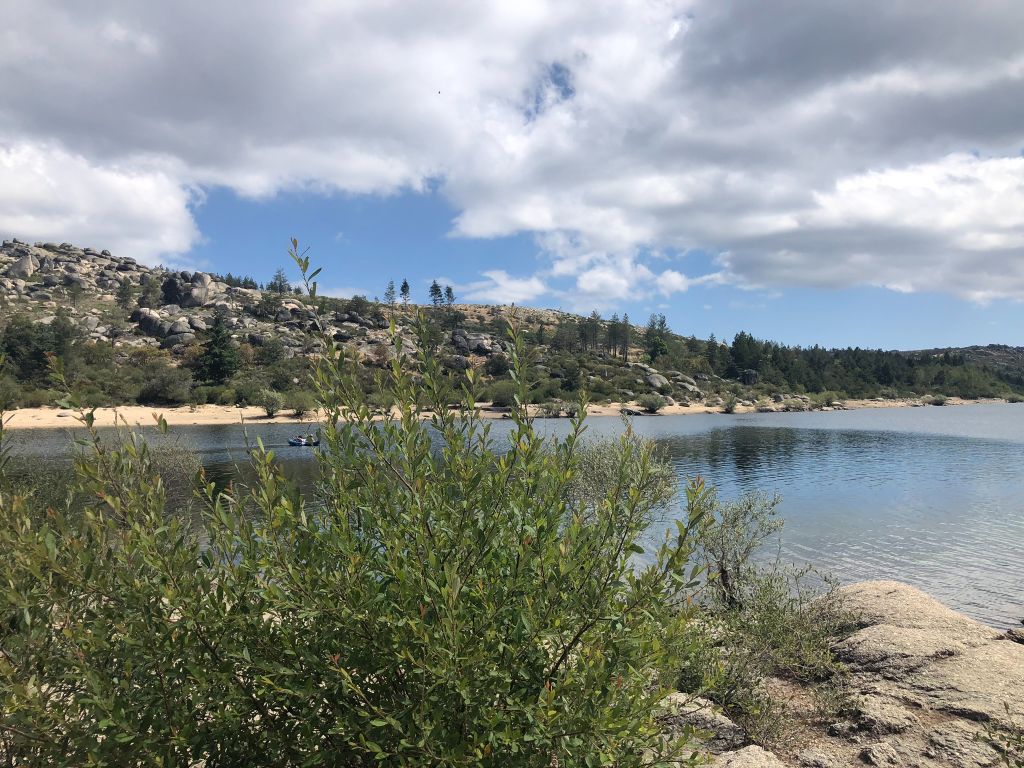 A swim at the highest river beach in Portugal
Once I found out that it was one of the highest points where I could take a swim I just had to jump in the water and have a swim with the fishes. I was so surprised as I thought it was going to be freezing cold but it was actually quite warm. Last year we visited Loriga river beach and the water was ice cold so I was assuming it would be just as cold but I was pleasantly surprised.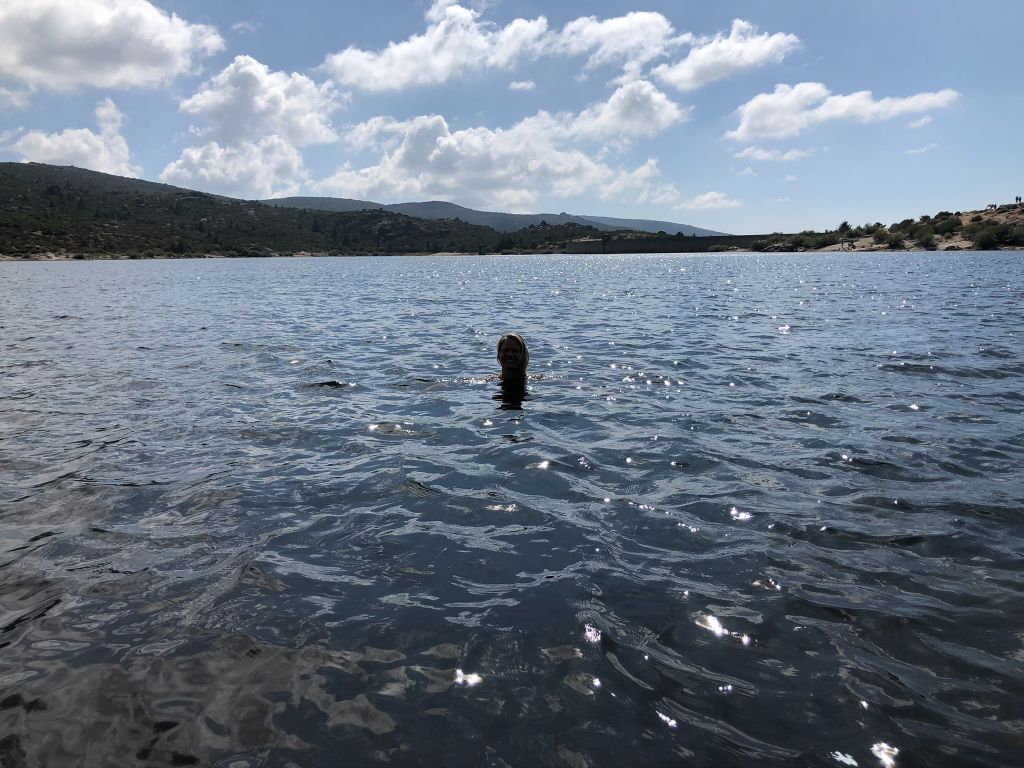 The funny Pedalos
The Pedalos for hire here are crazy! Some have a little slide on them and I've never seen anything quite like it, a genius idea! I was watching a father and his young son having fun and the poor lad kept getting stuck halfway down the slide. I was thinking in my mind, he could do with pouring a little olive oil on the slide to stop the friction burns so he can whizz down the slide at high speed (ha ha). Not so much slip & slide but slip & stuck!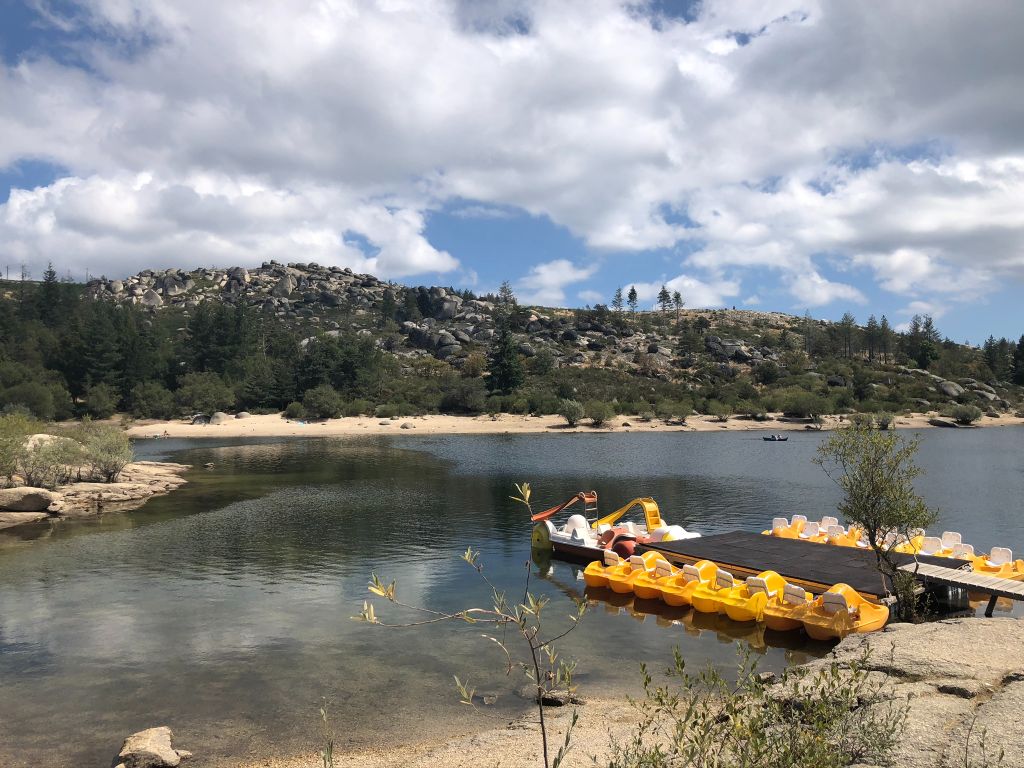 Lost but hopefully found
Someone lost their poor bunny! I really need to get my eyes checked as from a distance I thought this was a lost dog (ha ha).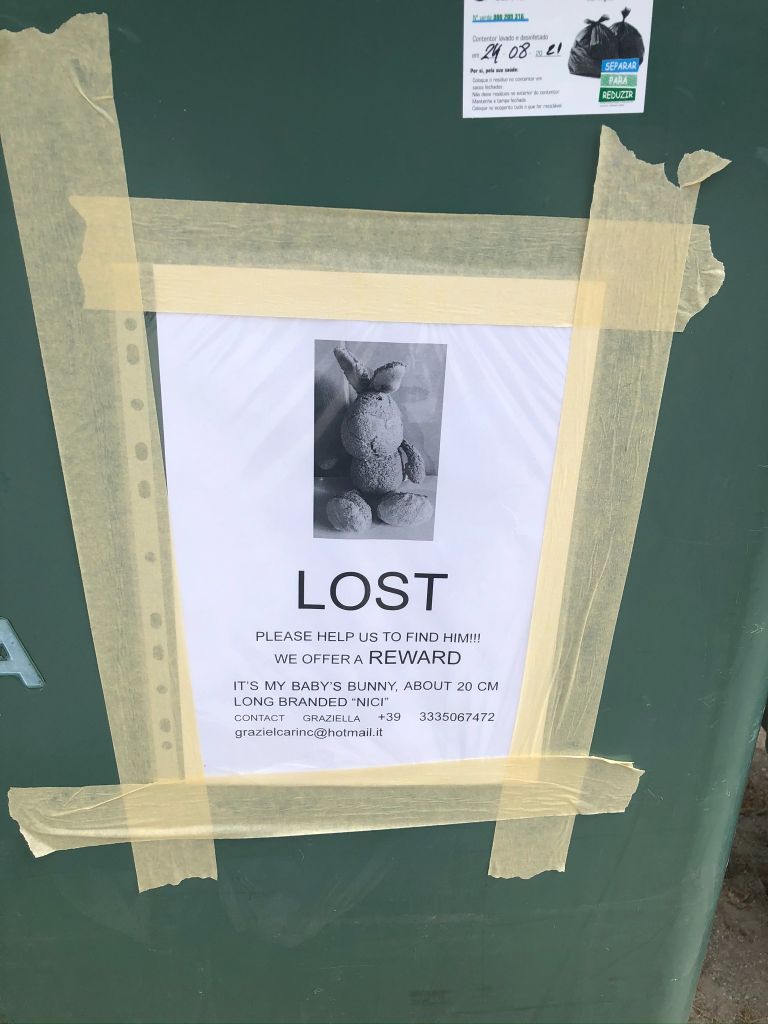 The friendly Serra da Estrela cows
We met some friendly cows.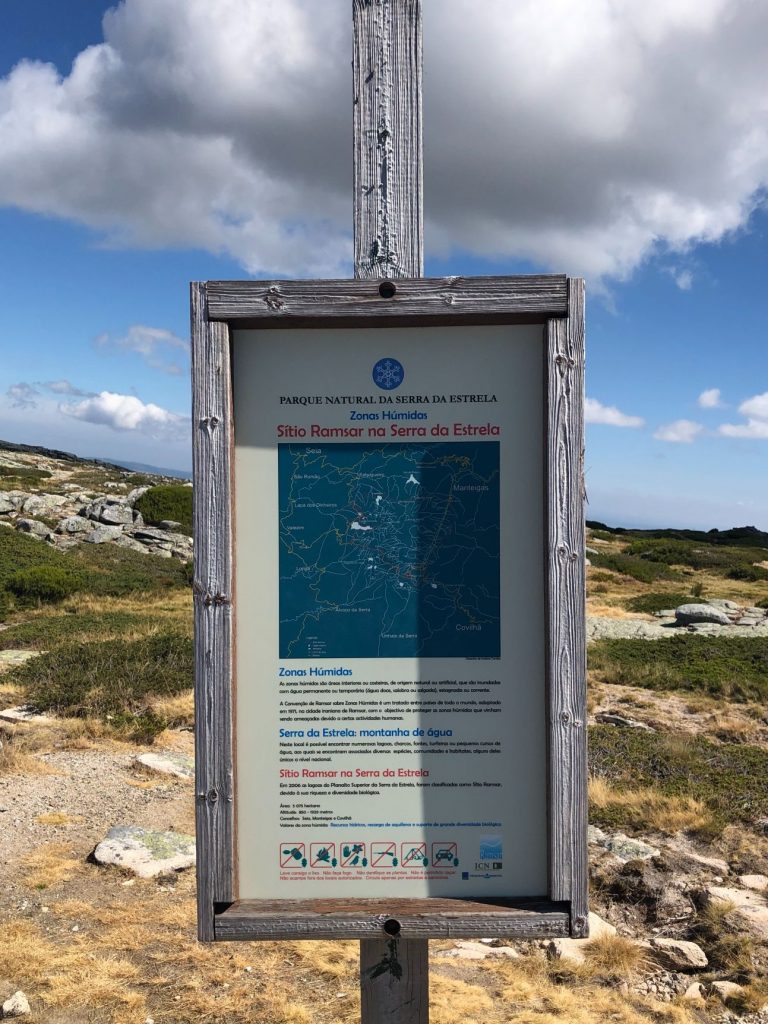 Overview
Another picture postcard perfect day with my soulmate and so very few people here for a weekend at the end of August. A gorgeous tranquil afternoon and we even managed to record Teanna a birthday video message on our phones from the middle of the Lagoon.
Update
July 2022 Visit
This place has become a firm favourite for SUP. There are a few quirky additions so I thought I would share some photos from our first SUP visit of 2022. The cafe had live music too so an awesome atmosphere.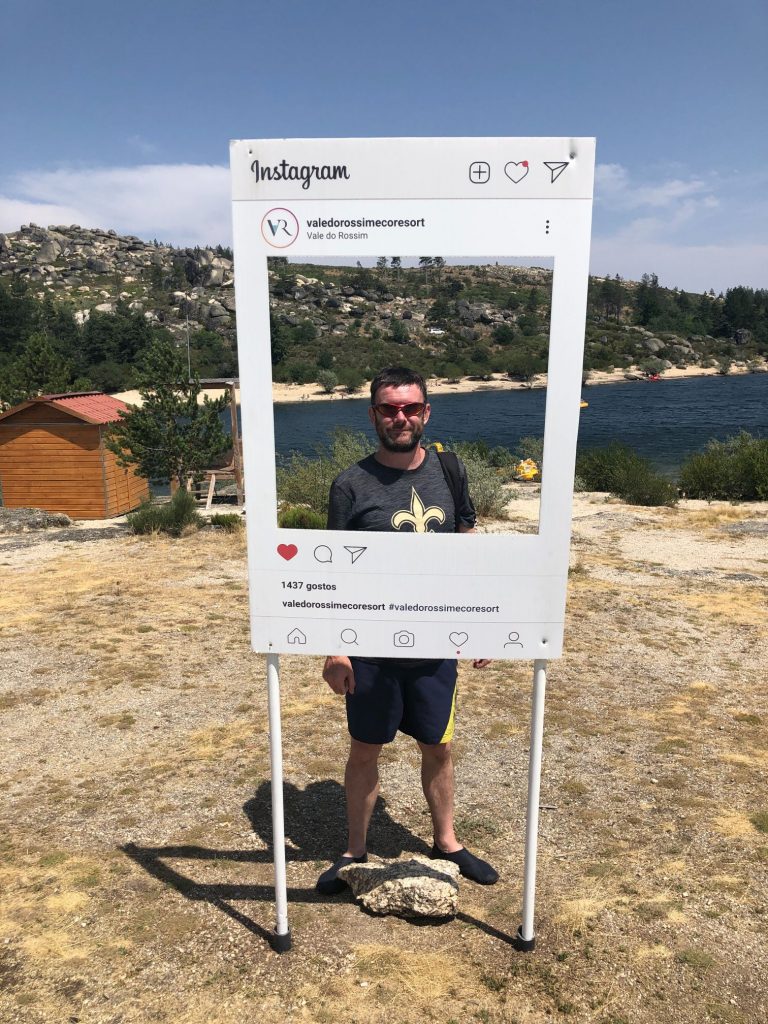 August 2022 Visit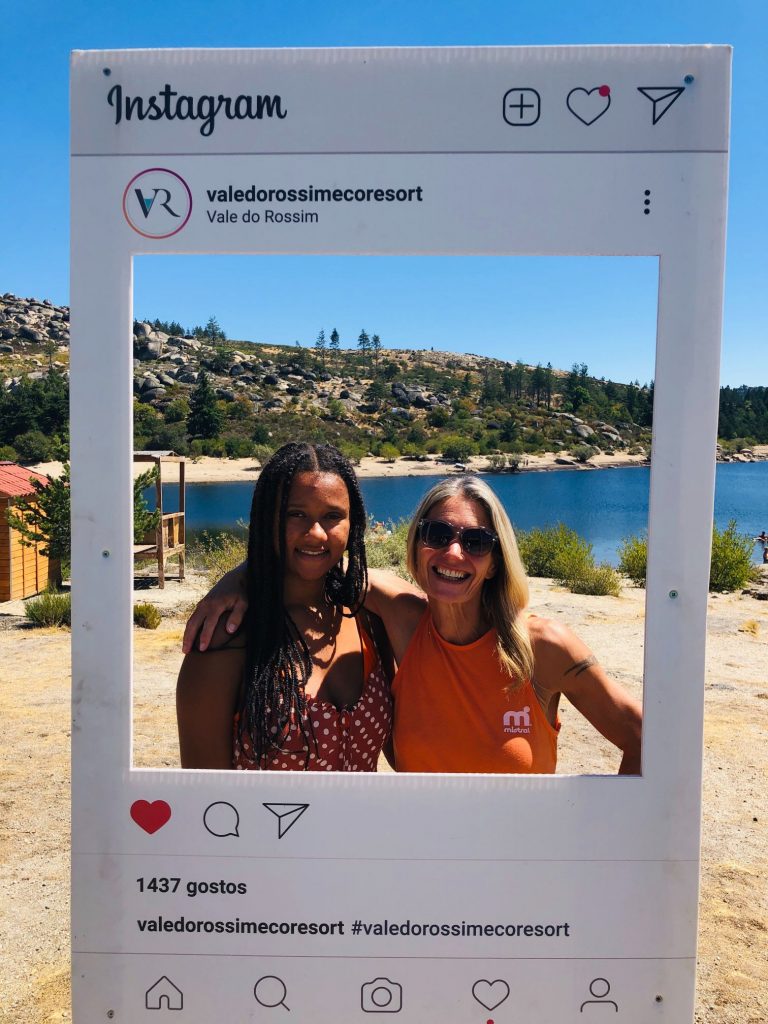 August 2023 Visit