RIP OUR BELOVED PET MAGGIE
Today is a very sad day, our beloved pet Maggie has died. Life has been awesome recently and I'm really enjoying my new life here in Portugal. Death of a pet is so traumatic and I often wonder if I make the best Animal Momma because I become way too attached to each pet. It was really sudden, last evening we found her poorly and egg bound so we gave her a warm bath and a massage but she did look so rough. Then hubby found her dead in her nesting box early this morning. I think it was a combination of being egg bound which is her first time and the recent extreme heat of high 30's in the shade. I'm so gutted as we recently lost Judith so now both our brown hens are gone forever. We will bury her tonight next to Judith's grave and say a little prayer after hubby finishes work.
Maggie was certainly unique and had a crazy personality. Very much like the character from The Walking Dead which we named her after, Maggie was fierce and independent and did her own thing and did not ever follow the rules. She often just ventured off by herself onto next doors land or flew up on to the roof of our house. We named her "Mardy Ass Maggie" (ha ha). She destroyed my strawberry bed and ate every juicy red ripe fruit she could find so at least I will have some strawberries to eat now she has gone. She certainly gave us many laughs in her short life. Today we will mourn her loss. God bless you my naughty girl, RIP my beautiful soul. You bought us both much joy and your spirit will live on. Go look after baby Judith in chicken heaven and be kind to her because I know you can be a right AH at times (ha ha). Actually my 2 brown hens were very good friends and often would hang out together as a little dynamic duo so I think it's sweet that they can forage and dirt bath in heaven together.
I will really miss Maggie's presence at my daily Chicken & Caffeine Therapy. This sounds like some elaborate therapy session with chickens and caffeine or an extended trip to KFC and one too many coffees (ha ha). One Facebook friend asked me what this was and it's nothing more than a middle aged Lady of Leisure Housewife enjoying her daily quality chill out time with her chickens in her garden hammock under the shade of a fig tree with a strong Portuguese coffee in her hand. It's my favourite part of the day and pure bliss. I think my remaining 2 chickens will be a little sad and confused today. We are now just left with Yin & Yang, our black & white birds (Michonne & Carol). Michonne is my absolute favourite bird and I really hope she is the last bird standing. We are now considering buying another 2 hens in the near future because 2 hens won't keep Helena happily supplied in fresh eggs because I eat 2 every single day of my life. I am the protein princess (ha ha). I didn't want to introduce one new hen to the flock when Judith died because it's not recommended but now 2 have died I can buy a duo, 2 together which is a positive. We will wait until we return from our UK trip then make our decision once we have properly grieved for Maggie.
Memories of Maggie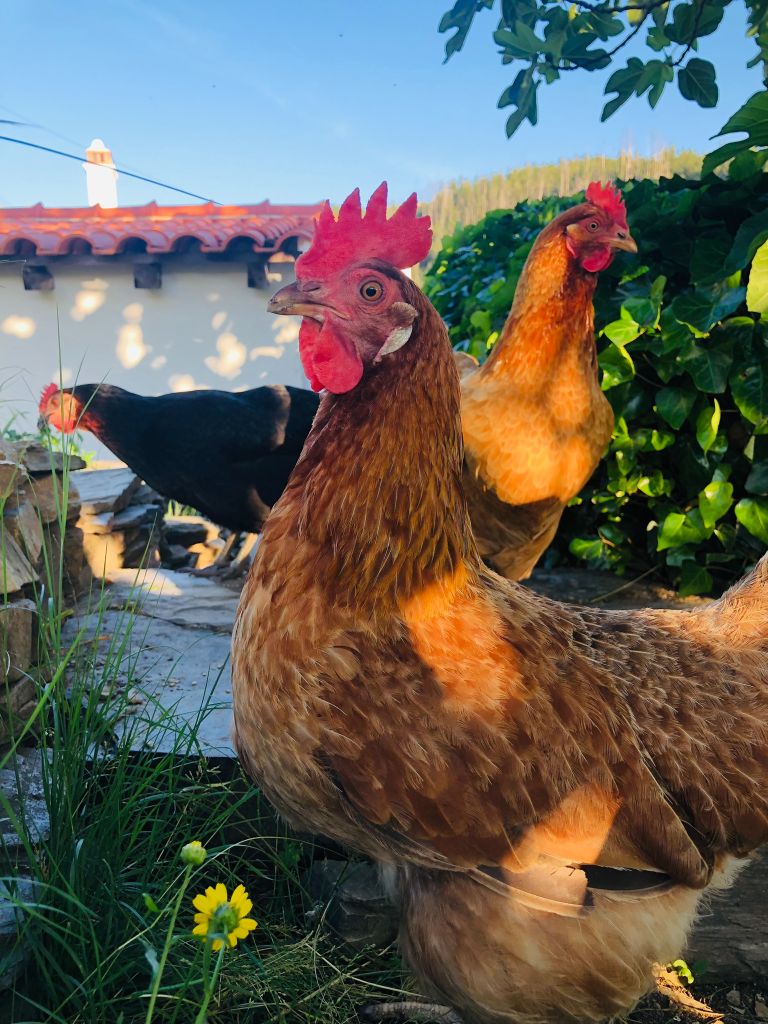 Party on the Roof
Mental Maggie partying on the roof and encouraging Carol to join in the FUN! (ha ha).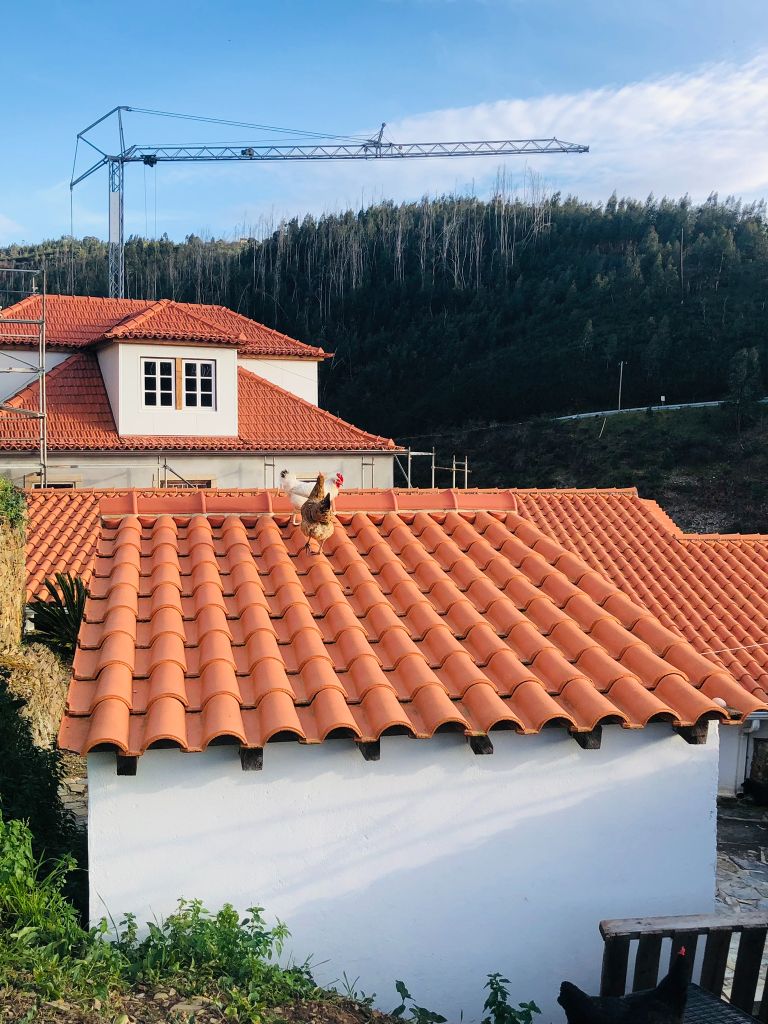 Mental Maggie
This is one of my favourite photos of Maggie because it represents her personality 10/10. She caused chaos and made a huge mess wherever she ventured, a bit like me (ha ha). She loved to kick stones onto my path for me to sweep up and jumped over my head or inches from my face whilst firing out a code brown poop in my direction (ha ha).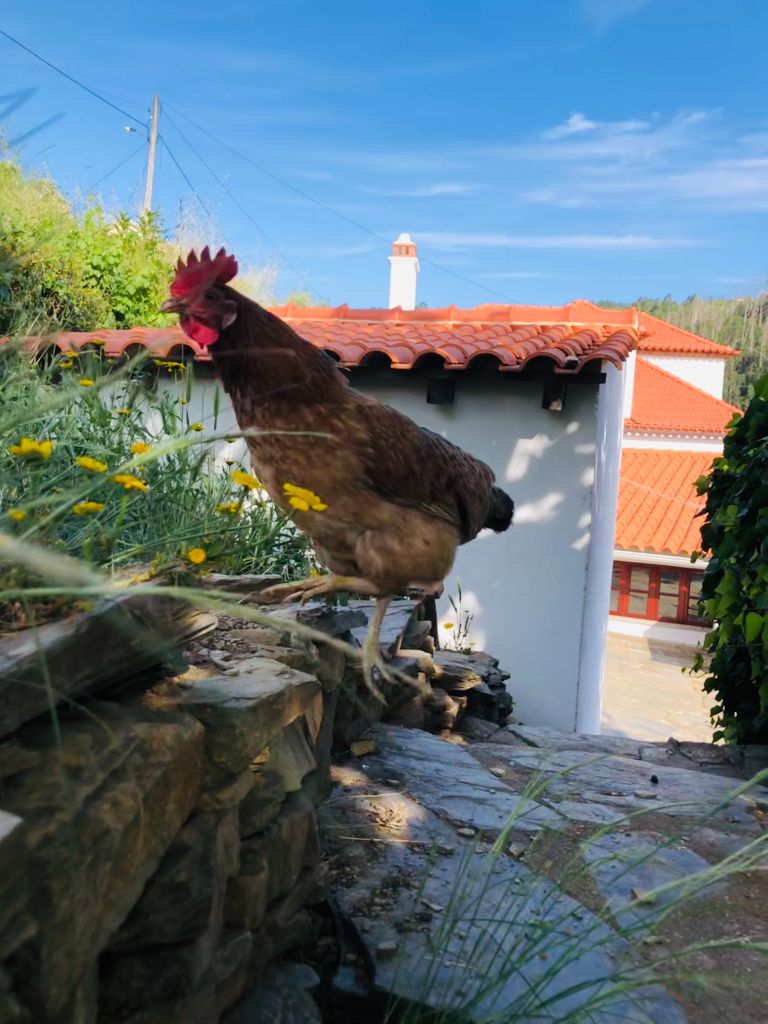 A Feathered Farewell my Friend
I saved a feather from Maggie's tail like I did with Judith. Her feather looks a little weathered and scruffy because we gave her a bath last night to help her egg bound situation and I think her tail feathers got a little scrunched as we dried her off and placed her in the nesting box which is where hubby found her this morning passed away. At some point I will start some kind of art project and memorial for my 2 heavenly birds. I might design their names in brightly coloured mosaic tiles and incorporate the feathers as a cute gesture and memory of my faithful friends.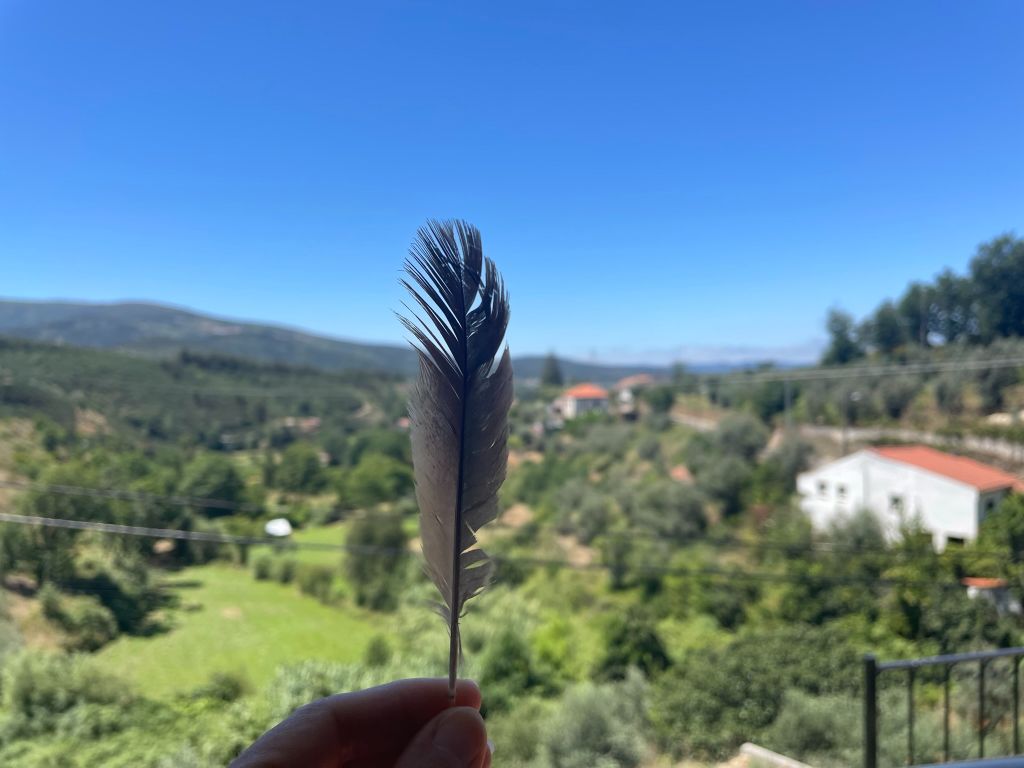 So long my feathered friend Mardy Maggie XXX