RENOVATING THE RUIN (PART 1)
Bring on the chickens
The title of this post is somewhat slightly misleading as although we are indeed renovating the ruin in the secret garden, it is by no means going to be transformed into a habitable living space. The ruin is a tiny ruin built into the hillside and has no roof as it caved in long before we arrived. It is also so small you could not stand up inside of it unless you are a child or severely vertically challenged. We are both short but not that short. I have no idea what the previous occupants used this tiny place for but we have decided to renovate it into a chicken coop and build a run around it so we can tend to chickens and have fresh eggs. The ruin will make a perfect chicken house for them at night with sticks for them to perch on.
I must admit this is one of my most favourite projects so far at Casa Valhal. Renovating a ruin is just not something you do every day, so exciting. We started by dismantling the remaining roof tiles which was a bit like a giant game of Jenga. You take one off and 3 more collapse into the middle of the ruin. The ruin is absolutely covered in ant nests and thousands of biting ants. I got quite a telling off by asking on a Facebook page the best way to kill them. Apparently ants are good for your garden and I shouldn't be killing a living creature as they have as much right to be there as I do. Strange as I never saw the ants at the Notary when I paid my hard earned cash! All I wanted to do was deter a few ants so I could get in and dismantle the ruin to keep chickens but anyone would think that I wanted to torture a cat!
Clap along if you feel like a room without a roof
We didn't start the fire – Good old Billy Joel
We didn't start the fire
It was always burning
Since the world's been turning
We didn't start the fire
No we didn't light it
But we tried to fight it
It gets worse before it gets better. It appears there has been a fire inside the ruin at some point in time. Just more work to complete – one step at a time! Rome wasn't built in a day and neither will this ruin – Project Cluckingham Palace continues! Can I scream now?
The sitting tenants
Little did I know that the ants biting me head to toe would be the least of my worries. 30 minutes in I found a snake! My screams could be heard far and wide and I'm sure echoed off the distant mountains and back around Vinhó. It's a good job that we don't have immediate neighbours because they would think I was crazy. There were also plenty more occupants including the ants, millipedes, lizards, snails, flies and woodlice.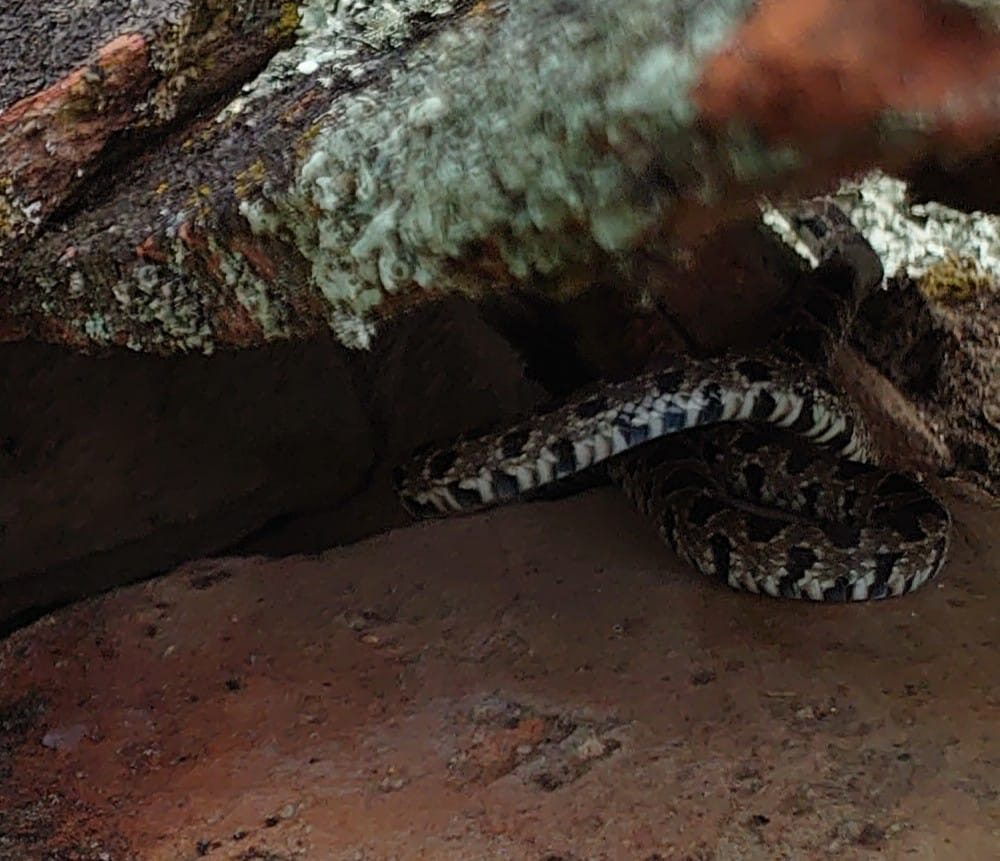 Getting down and (actually) dirty
The task was pretty exhausting and very dirty. The stones and tiles on the floor of the ruin had been there for years so obviously it was a dirty job and the huge pile of dog poop next to the ruin did not help the fly situation! We slowly removed 1 tile at a time and any loose stones.
Walls come tumbling down
We did not expect the wall next to ruin to come tumbling down but it did. We have started to fix the walls and look we have a floor in one section of the ruin! You know when you have worked hard when you can see the floor!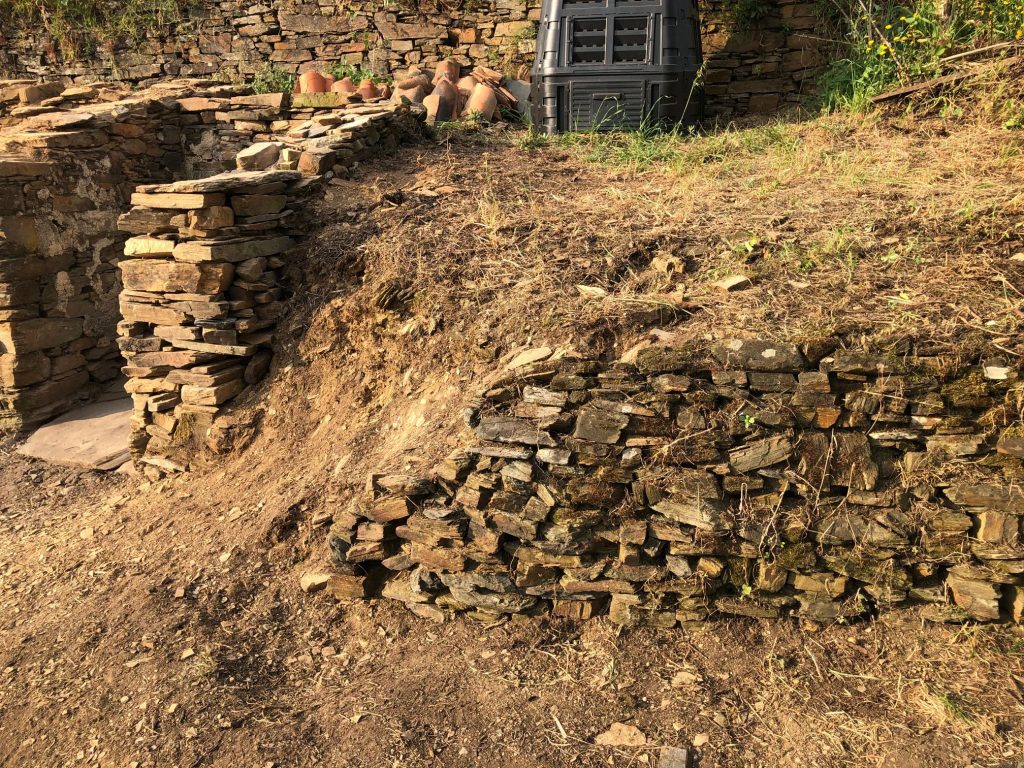 Work in progress
So we have now removed all loose roof tiles and stones so we can repair roof. We also weeded a lot around the ruin and re built part of the wall. We also cleared out the right end section so we can now see the floor.
End of stage 1
So this is how it looks at the end of today. We still have heaps of preparation work before the concrete can be laid in the coop main floor. It's such a hard job but I'm really enjoying this project. I'm not sure when it will be complete but I want it finished in 2020 to welcome Helen's Happy Hens. I only have hubby on weekends so it's gonna take some time although he has booked a week off in June. The weather has been so hot for a while now but we are forecast some thunder and lightning and I won't be working in extreme weather conditions because we are accident prone and will just get electrocuted or worse! I don't like to work on it alone as I am pretty freaked out by snakes and I don't mind working on any solo project as long as hubby can hear my screams from the house. This is too far from the house for him to hear me so I will wait for his help. It's quite funny as usually when I need him the most and I'm screaming about a snake or broken hose so water is soaking me he has selective hearing or usually on the toilet or a conference call so ignores my screams.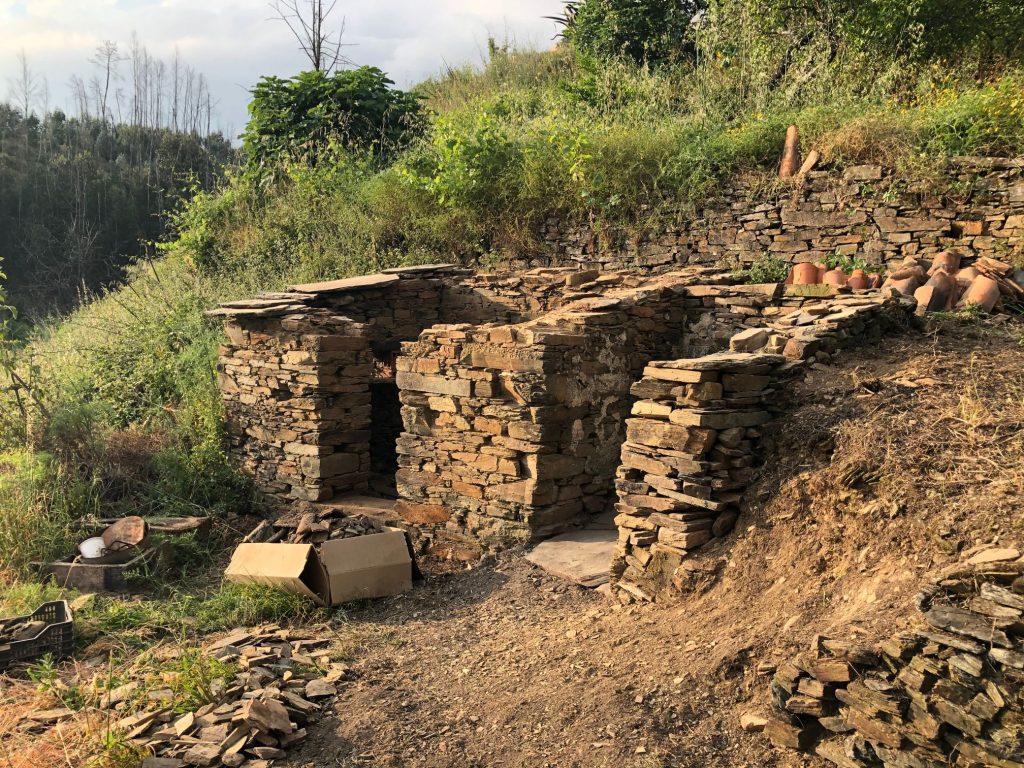 Fun and games along the way
A friend I met today
Meet 'Yannick' the yellow caterpillar thingy, named after a Portuguese footballer. He is so cute and I can't help myself but get easily distracted with the cute critters here. So much wildlife in one little garden.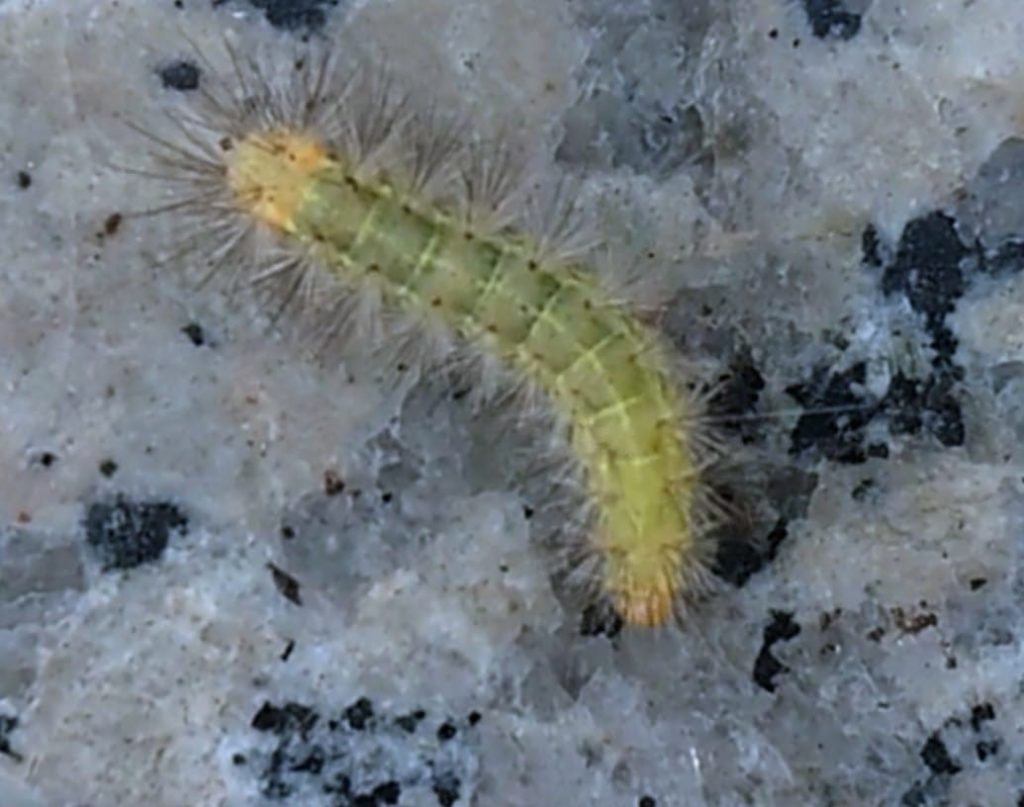 Time for an ice lolly break and an afternoon Bolo de Arroz
It's really important to take short breaks when working all day in the heat and don't forget plenty of wine, I mean water (always get those 2 words mixed up as they both begin with W (ha ha). To be honest, I don't get up until 10am. I have severe pain every day and it takes me a life time to actually get out of bed but I'm ready to work in garden by 11am and usually work 11am-7pm with regular breaks.
Look out for upcoming post Part 2 Renovating the ruin – coming soon (actually it probably is not coming soon but I am trying my best – ha ha).