CELEBRATING CHRISTMAS 2022 IN PORTUGAL
I love Christmastime in Portugal as it's such a calm and relaxing celebration. It's a refreshing change and so beautiful to enjoy a serene Christmas with simple traditions and values based around religion and family. There is no huge drama like the UK where the build up to Christmas seems to start earlier and earlier each year. Christmas in the UK is overly commercialised and folk are pressured into hosting this one perfect day and it must include constant purchasing and spending hundreds of £ on panic bought random presents, plastic nasty decorations that quickly become landfill and festive food that no one wants, likes and will likely end up in the bin come New Years Eve, it's complete and utter madness. There is so much focus on consumption and I hate it because we try not to live that way and much prefer a frugal simple lifestyle.
The UK culture is to overindulge to excess, to over eat and drink until you get indigestion, feel physically sick and pass out. Festive hangovers are hell once your over 40. You invite family who you detest and never see for the remainder of the year and dig out an ancient address book to send a card to Aunt Flo who you haven't seen since 1986. It's totally fake and it's insane but somehow when you live there you get sucked into this craziness and feel pressured to spend, spend, spend on impulsive purchases you instantly regret. Believe me I've been there, done that and got the T.Shirt. It is very easy to be swept away by the festive tidal wave where everything becomes materialistic. I'm so over buying presents for people I don't like with money I don't have. I've seen multiple social media posts where young mums have spent hundreds of cash on presents for their 1 year old! Yes, a 1 year old who won't remember any of it and would be perfectly happy with a 50p tub of magic bubbles. Children require a roof over their head, food on the table, love, care and hugs, they don't need 200 presents under the tree.
These parents would really be better off putting this money away for their children's university fund. Or if they really love the joy of giving then donate some of these toys to a local hospital, buy items for a food bank charity or give to an animal shelter who are always struggling at this time of year. If you live in the UK, I highly recommend you give to the charity "The Trussell Trust" who do amazing work. Children don't need to be spoiled, they won't suffer from childhood trauma because Santa didn't bring them 1001 presents. If you were poor growing up, don't fall into the trap of thinking you need to give your child more or better than you had. It's the memories they will remember, the things they did with their family. I really hate that Christmas starts in late September. I do get that some folk find Christmas a dark and depressing place to be especially if they are alone or have lost loved ones in December. They might decorate their houses and put their trees up early to bring a little light and sparkle to their lives which is absolutely fine. Do whatever floats your boat and gets you through the difficult times. If it makes you happy, doesn't put you in financial debt or hurt others and brings you joy, then go for it!
Crazy Christmas Chaos
There is an abundance of unnecessary merchandise such as matching Christmas family PJ's, Christmas themed bedding and bathroom accessories including Santa toilet seat covers, flashing earrings, tinsel hair scrunchies but worst of all the ugly Christmas sweaters that send me out in a rash just thinking about them. If you work in an office, I feel your pain as you have to attend the office Christmas party and many other social obligations wearing the itchy Christmas sweater which is not great if your not a social butterfly and like me, hate most people. Then there is the bloody added pressure of Secret Santa. I once worked for an employer where the nerdy weird ass bloke from Accounts used to dress up as Santa every year to distribute the Secret Santa gifts from his sack. Every year without fail his Santa pants would accidentally on purpose fall down! I know, it was grim and he tried to entice all the women to sit on his knee. There's always one gross pervy office employee (ha ha). You wouldn't get away with this now but back in the day this shit happened for real. Today it would be a sexual harassment lawsuit waiting to happen! I feel for you if you are a parent of young children. The huge pressure pilled onto us mums is wrong. We are expected to morph into Delia Smith and make the perfect roast lunch with all the trimmings and then have the energy to bake from scratch a gingerbread house and decorate it with our kids. Luckily for me I missed the weird ritual of "Elf on the shelf" as my children are now 20 and 29. In all honesty, I don't even know what this this is and I don't want to know. Back in my parenting days we just hung a stocking up, left a mince pie out for Santa (which he always woofed down) and a carrot for Rudolph (he didn't seem too keen on his treat). There was no dusted footprints with icing sugar or flour and no chocolate reindeer poops on the floor. I couldn't afford to waste food in that manner.
The ridiculous festive foods and drinks flavoured with "Christmas" drive me insane, no one wants Brussel sprout or eggnog flavoured gin, Mulled wine flavoured tea, pigs in blanket flavoured stuffing or mince pie flavoured ice cream. If you want something that tastes like a mince pie, have a bloody minced pie! In the UK bakeries are now selling festive "Non-binary gingerbread people" This requires a whole separate rant, it's woke agenda gone way over the top. If bakeries are that bothered about upsetting anyone just call them "Gingerbread people". I'm surprised we are even able to call them gingerbread as we might offend ginger's (ha ha). Personally I think it's crazy and I'd rather see more Black Santa's in Santa's grotto for race representation. There are advent calendars, count down to New year calendars (WTF!), stockings, Christmas Eve boxes, Christmas Day presents and the true meaning of Christmas is lost under 10 metres of gift wrap. Apparently something new for 2022 is a "North Pole breakfast" WTF! What next, "Santa's grotto bottomless brunch" (ha ha). There is a big difference between tacky and traditional. The Christmas holidays are meant to be joy and love, not stress and spending. If your fed up all the Christmas food, worry not, come Boxing Day in the UK the Christmas festive food will be replaced with Easter eggs (ha ha).
Another annoyance of mine is the multiple Christmas markets that just want to cash in on Christmas. They were once upon a time lots of fun and my home town of Bristol used to host a German market with an open-air ice rink. I've recently read that one Manchester Christmas market is charging a cheeky whopping £25 for a beer and a bratwurst (German hot dog). I know food prices have risen lately but seriously WTF! My Christmases in the UK were like de já vu, the same Christmas turkey roast year after year, the same fake tree (my son had an allergy to real pine trees) and once your children have grown up and the magic is lost it's a whole lot of BS. There are multiple repeats on the T.V and due to the shit weather everyone is stuck indoors and children often spend days isolated in their bedrooms transfixed on expensive computer and console games. It's a recipe for disaster and not long before everyone is bickering and all the Christmas magic descends into chaos.
Lets talk Christmas crackers, not the Jacob's cheese variety but the ones that go bang. I have a love hate relationship with Christmas crackers. They make pretty tree and table decorations but their a total waste of money and destroy the environment. I tried making my own one year from empty bog rolls, they were pretty shit (ha ha). I hate the paper hats, shitty dad jokes or worse, the riddles and the plastic gift is utter rubbish. Missing out on winning the prize does not guarantee that you escape wearing the annoying paper hat which is either way too big or ridiculously small which makes one judge the size of their own head and if it's a normal size or not. My worst cracker gift was a tiny orange plastic lobster, very Christmassy (not). I named it Larry but it accidently got lost then I found it on Boxing Day embedded in my bare foot, almost as painful as standing on Lego! I'd rather have the fake fingernail cracker gift to stab my sibling with (ha ha). The best gifts in my opinion are: the mini pack of playing cards, screw driver set or the tiny grater perfect for nutmeg. I'm actually glad that this is one item that cannot be sourced in Portugal unless you live near the Algarve.
80's Childhood Christmas
Growing up in the 80's, my mum always took us to church and Christmas was a magical time as we would learn about Jesus and the 3 Kings and participate in the Nativity play. As I grew older my mum let me attend the Midnight Mass with her and we sang carols and lit candles. It was such a joyful time and Christmas had a true meaning which today is often lost. Our family tradition was the board game Monopoly which I still find fun today as it brings back so many fond happy memories. I recently purchased a 2nd game of Portuguese Monopoly. I was intrigued by the new Monopoly game called Sore Losers. The game where it pays to lose which is perfect for those who may not take losing so well (I'm talking about me!). While the original Monopoly is about buying property and avoiding paying high rent or going to jail, the sore loser edition actually celebrates losing instead and going to jail (ha ha). Another fond Christmas memory is the day when the Christmas hampers arrived. My mum was a struggling single parent with little spare cash and used to run a few club books and a hamper scheme at Christmas for friends and family members. The commission she would make by selling a few would result in a free hamper for us, yippee!
It's funny as looking back I know we didn't have as much as my best friend and we never went on foreign annual holidays or had a T.V or video recorder in our bedrooms. We received free school meals and uniform vouchers but I never felt poor as mum was great at budgeting and we never went without. I have never been so excited and I always had the hamper delivery date circled with a red felt tip pen on my wall calendar and eagerly counted down the days. When it arrived mum let us rip into the cardboard box and dig into the mountain of polystyrene packaging to discover the luxuries, it was like a huge lucky dip. Mum always went for the basic sensible option with a selection of canned goodies to last but there was always a box of Milk Tray, a packet of mince pies and a box of Brandy snaps. I wasn't so keen on the tin of spam with the little key that you always struggled to open. I still can't eat spam to this day, I think it's the jelly surrounding it which makes me feel quite nauseous. Of course we were not allowed to open the delights until nearer Christmas but I have fond memories of sitting on the sofa in the warm, watching a film and sharing the chocolates. Mum's favourite was Turkish Delight, she also loved cheese. She adored these foods so much that my dad put a Fry's Turkish delight bar and some cheese in her coffin to send her merrily on her way when she went to heaven, which was so cute. Gosh what I wouldn't do for a mum hug right now!
A Simple Portuguese Christmas – Religion, Culture & Tradition
I am so happy I escaped all the madness. Here in Portugal Christmas does not start in September. During the months of October, November and December we celebrate Republic Day (5th Oct), All Saints' Day (1st Nov), Restoration of Independence (1st Dec) and The Immaculate Conception (8th Dec). The flavours of Autumn bring us the delights of the chestnut and mushroom season shortly followed by the olive harvest so there are many fun festivals to attend. There are also Medieval Festivals to celebrate Portuguese history, culture and heritage. I love attending Chestnut Festivals and the traditional Magusto where families and friends gather around a huge bonfire and roast chestnuts and drink jeropiga with music and dancing. Traditional historic games are played, old and young, side by side. I love our simple frugal alternative Christmases here, it's low key but so much less stressful and in my opinion, a heap more fun.
Christmas and New Year are celebrated very differently in Portugal and may appear understated when compared to many other countries. For some people, the start of the Holidays coincides with Advent, a period that anticipates the beginning of a new liturgical year. A candle is lit on each of the four Sundays before Christmas Eve and this is a time for reflection, hope and joy. I love and embrace Advent, it's an important time for me and I still buy my daughter an advent calendar every single year without fail even though she is now 20. I detest the over indulgent expensive beauty and food advent calendars (there are even beer, pringles and pork pie options!) but I adore the cute traditional ones with little pictures behind the windows or a simple tiny chocolate surprise.
Christmas in Portugal is based around two main aspects: family and religion. I actually think it is based around three: family, religion and food! Christmas here is a time for family, giving and sharing. Loved ones gather around tables sharing delicious dishes. Although there are ample Portuguese edible delights on offer it's not like the UK and less commercialised. In Portuguese Happy/Merry Christmas is (Feliz Natal). Father Christmas/Santa (Pai Natal) brings gifts to children on Christmas Eve rather than on Christmas Day. The presents are left under the tree or in shoes by the fireplace. Parents place one of each of their children's shoes (instead of stockings) under the fireplace. When the children return from midnight mass, presents appear, like magic. Some people say that it is Baby Jesus who brings the presents not Santa and this is why some children write letters to Baby Jesus and not Father Christmas. Others tell their children that Baby Jesus helped Father Christmas deliver the presents. Some families open their gifts at midnight on Christmas Eve, others wait until after midnight mass.
The main Christmas meal is on the 24th December in Portugal and is called Consoada. Most Portuguese Catholics abstain from eating meat dishes so opt for a light dinner of bacalhau (salted codfish) with boiled potatoes, boiled eggs and green vegetables including cabbage. Some regions eat other fish dishes including Octopus with roasted potatoes or rice. The word Consoada refers to a small meal that is taken at the end of a day's fasting and derives from the Latin word consolare, meaning "to comfort". After the meal families attend church for Missa do Galo (Midnight Mass/Rooster's Mass). This mass got its name from the legend that says a rooster crowed at midnight to signal the coming of the Messiah. At Midnight Mass, people can admire the crib, which has been specially prepared for the occasion and after communion everyone moves up to the altar to "kiss the Baby Jesus", an act that is sometimes accompanied by songs of worship. There are so many traditions and you will find that each region of Portugal has its own traditions in place.
Christmas Day is much quieter than Christmas Eve. After a lie-in, families gather together to celebrate and enjoy a meal together, usually a meat dish such as stuffed turkey, roasted pork, chicken, lamb or baby goat. One traditional dish especially eaten in the North is Roupa Velha (Old clothes). It combines any bacalhau left over from Consoada with an egg or two. It is followed by lots of sweet treats. The traditional Christmas cake is Bolo Rei (King Cake) which is a large brioche ring which looks like a wreath with dried fruit and nuts inside and topped with lots of crystallised fruit. It is totally different from the usual Christmas pudding and cake I eat in the UK which is laced with brandy or sherry. It's more of a sweet bread and similar to Panettone but I love it. For seasonal drinks, port wine or traditional liquors such as Ginja (sour cherry) are often served with dessert. Bolo Rainha (Queen's Cake) is very similar to Bolo Rei but with nuts and without the crystallised fruit on top. If you have a sweet tooth then Portugal is for you. If you dislike egg yolks then don't come to Portugal (ha ha). At Christmastime every pastelaria will have superb displays of Christmas desserts. For someone who is gluten intolerant like me it's heaven and hell!
Bacalhau (Christmas Codfish)
I don't really like salted cod fish. The Portuguese equivalent of the British forgetting to de frost the turkey is forgetting to soak the dried codfish (ha ha).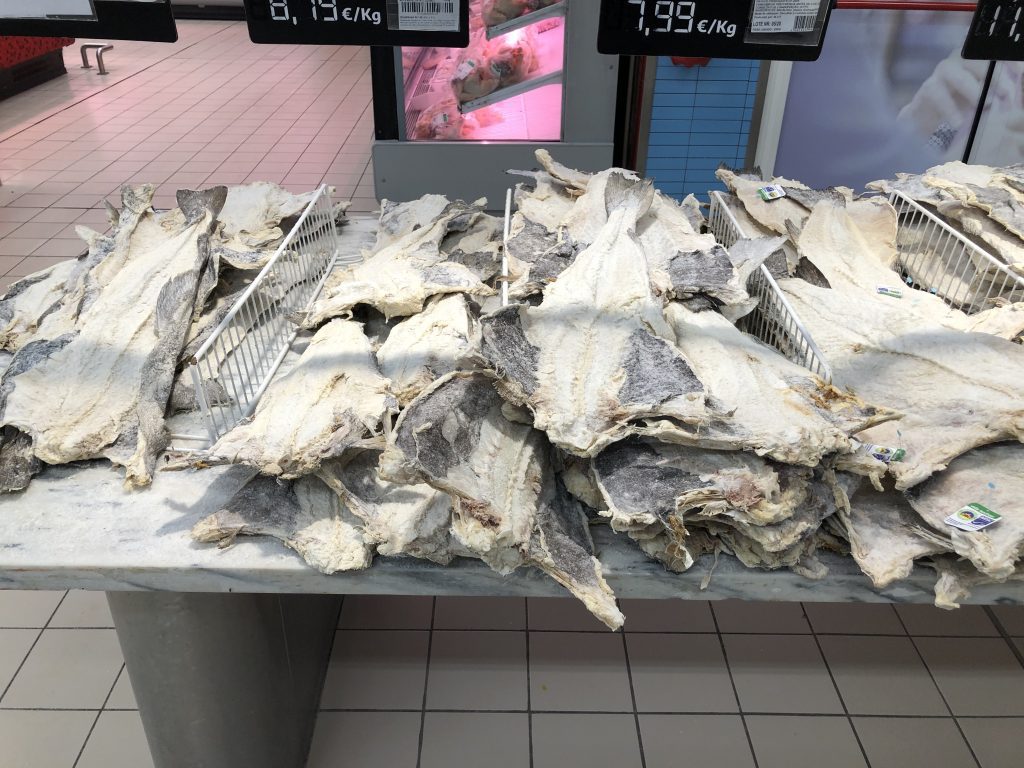 Leitão Assado (Suckling Pig)
Suckling Pig is also a popular treat at Christmas time in Portugal. It still amazes me to see whole pigs in supermarkets here in Portugal. This fella looks way to happy considering he's just been murdered (ha ha). It must be really hard being Vegan here, luckily for us we are not. I know I'm a hypocrite because I'm a meat eater but I don't like seeing these baby piglets which are killed at 2-4 weeks old whilst still feeding off their mother.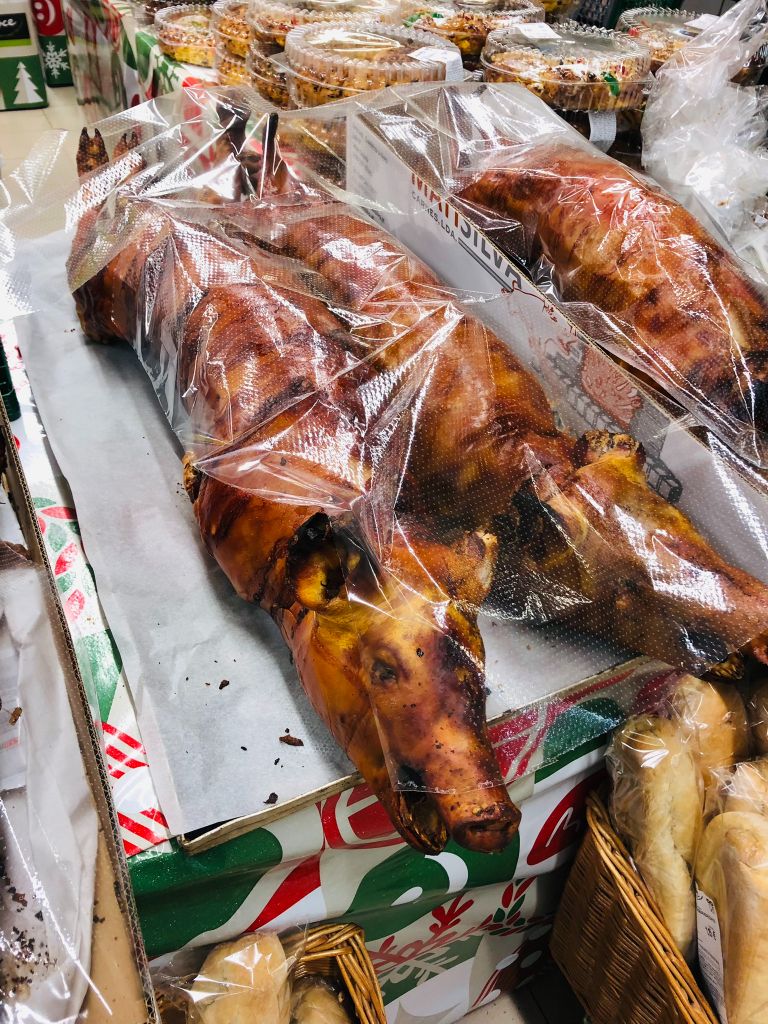 Christmas Plans
We live in a small rural village and I rarely leave the house except for my daily exercise and random day trips. Due to my simple country life, I don't get any exposure to Christmas as I don't work so I'm not bombarded with repetitive Christmas songs on the radio on the commute to and from my employment. Oh my gosh, by mid December I really wanted to do serious harm to Mariah Carey as well as Noddy Holder and don't get me started on Michael Buble! I rarely shop, just once a month at Lidl for food staples then we rely on the food delivery vans which stop daily in our village. We don't watch T.V, just Netflix so there's no Christmas ads and I avoid the cheesy Hallmark films with a vengeance. Due to all these factors when it reaches December, I like to plan a few Christmassy day trips to embrace the holiday season and get us in the Christmas spirit. To be brutally honest, I'm not really feeling very festive or have much Christmas spirit this year due to my random sudden vision loss in my right eye and hubby's unexpected job loss, but I tried my best to lift my negative mood and count my blessings. If it all gets a bit too much, I can always take myself up the Serra do Açor and scream for a lengthy period then return home and down a dozen shots of Military vodka (ha ha). If it's not raining, I like to plan a few festive adventures. So many little villages, towns and the bigger cities transform into Christmas winter wonderlands during December. It was difficult to choose a few day trips out of so many wonderful options. I was very tempted with Sabugal's huge natural presépio and their Christmas festival and also the bright lights of Leira were beckoning me too. Natal Serrano in Pampilhosa da Serra also looked awesome with a small ticket price of €2, there really was just too much choice for indecisive Helana to handle (ha ha).
On Christmas Day I love nothing more than a day trip out immersed in nature with an awesome Portuguese picnic, spending quality time together, just the two of us. It's always difficult to plan a day trip in advance for Christmas Day because you never know what the weather will be like and although it's usually mild enough for a hike I won't venture out in heavy rain because some trails become dangerous. I also enjoy stumbling across the many magical "Presépio" which are traditional nativity scenes usually made from recycled and foraged materials. They make my heart sing with joy and laugh out loud as some are hilarious and not to scale at all. I also love to visit the mountain village of Cabeça near us which transforms into a magical traditional Portuguese winter extravaganza. We view all the pretty quirky decorations and visit a tavern to enjoy tasty caldo verde soup with the locals. I feel at my happiest when amongst nature and don't particularly find city trips fun but I decided to plan a couple of city trips.
I found "Perlim" an amazing Christmas themed event located at Santa Maria da Feira Castle. It was absolutely magical as the whole castle and gardens were transformed into a Christmas fairytale. It wasn't the slightest bit tacky and I didn't feel a right plonker attending without a child, just 2 middle aged old fogies prancing around under the fake snow (ha ha). This event was spectacular and it even had talking trees, no I haven't been smoking too much pot (ha ha). We had such a festive flourish of fun that we visited another Christmas theme park "Castelo Mágico" located at the Castle of Montemor-O-Velho. I loved this event as it had a zip wire, pony rides, awesome entertainment and lots of interactive fun activities like a 360 photo booth, virtual reality and a travelling hemisphere experience. We also enjoyed a return trip to the city of Águeda on Christmas Eve to see the World's largest Santa, Christmas themed painted steps and pretty illuminated umbrellas in the sky. In all fairness I only went for the candy floss but it always gets stuck in my hair (ha ha).
The highlight was supposed to be a once in a lifetime experience of Skiing at the Torre (Serra da Estrela). I have never skied before because it's an expensive sport and I was a poor single parent for many years just trying to make ends meet. I was also fat as a house (clinically morbid obese) so was embarrassed about squeezing my bulk of a body into a ski suit. I also have a back disability with chronic pain so was not sure I would be up for the challenge. Hubby has skied before but many moons ago. This year was supposed to be my year but fate had other ideas. I was super nervous but excited to ski for the first time at the highest mountain in Mainland Portugal. This experience has been on my bucket list since arriving and now that I weigh under 9 Stone I am eventually at a weight and size where I feel confident enough to hurtle down a ski slope at rapid speed and climb on a ski chair lift without breaching any maximum weight capacities. It looks like an absolute blast, so much fun and an incredible lifetime experience. I was absolutely gutted when we had to cancel our plans. Late November I randomly out of the blue lost the sight in my right eye. I was rushed to A & E Hospital and had to have emergency laser eye surgery to repair a hole and a separate tear in my retina. The surgery has left me with limited blurry vision in my right eye, floaters and random headaches so our skiing plans had to be abolished. I probably would have been absolutely shit anyway and highly likely spent most of my time on my ass and there's always next year. Time is a great healer and recovery often can take up to 6 months, so I live in hope.
The Year of Helena's Horrendous Health & Hubby's Worrying Wealth
2022 has not been overly kind to us. Just when we thought we couldn't possibly receive any more bad luck then hubby lost his job just 3 weeks before Christmas with one weeks notice! I'm a frugal girl but I like to eat daily so going from one salary to no salary is worrying and very stressful. Who the fuck makes someone redundant so close to Christmas? Merry Christmas, oh and your sacked but I will inform you by email because I'm spineless! This company approached hubby with the job offer and he gave up a well-paid job to work for this company for less than 6 short months to then be let go with no pay off package. Due to our devastating financial news, we decided not to bother buying each other big presents this year. Our time spent together is worth more than a gift bought from a shop. What would I buy hubby? The man has me and everything he desires and needs as being married to me is a gift in itself. Maybe a pair of cringe worthy boxer shorts with my face on them (ha ha). A fact to consider is that we share a bank account and hubby earns the money (well he did earn the money) so if I decided to buy him something online, he would see where I purchased it from which would spoil the element of surprise. It would also technically be his money so he would really be buying his own gift as I don't work here in Portugal, I'm a "Lady of Leisure", I love that title, it makes me sound like a WAG and it beats boring "Housewife" any day (ha ha). We decided to embrace the "Peace, love and goodwill" attitude and give the gift of kindness by donating to a local food bank. Food poverty is real, people are desperate and at their wits end which it's heartbreaking. We are lucky that we have food on the table, for now and a roof above our heads with no mortgage or rent to pay. As I grow older, I have realised that I can live with less stuff. I don't need items to bring me joy, I need people, fun, laughter and togetherness.
BS Budgets
We gave each other a small budget of €10 to buy a little surprise gift for each other as I didn't want to appear as a total scrooge or the festive Grinch and it's nice to unwrap a gift on Christmas morning. The only rule was to buy local and support a struggling local business, or buy at a market or artisan Christmas fair, not a shopping mall or huge chain store. I didn't bother buying or sending any Christmas cards this year as it's such a waste of money and trees. I did buy one card for my dad as I promised I would before I relocated to Portugal. I know he likes to receive a Birthday, Christmas and Father's Day card, so I keep up this tradition to make him smile. Sometimes a little gesture goes a long way and he is 80. The bliss of not having to wrap a single gift is such a relief. I just pop hubby's little surprise present in a gift bag or stocking that I recycled. Gosh, in the UK I used to go through rolls and rolls of gift wrap, bows and tags, it was a stressful occasion. I'd put Christmas music on the radio and pour myself a glass of wine or 6 to get me through the ordeal. I could never ever find the end of the sellotape and they all ended up looking like a 5-year-old had wrapped them (ha ha). I ended up very frazzled and swigging straight from the bottle (ha ha). I could never cope with this drama now with reduced vision so it's a huge sigh of relief.
Gorgeous Gift from My Gorgeous Daughter
We have 10 children between us and this year we received 1 gift (ha ha). We are not expecting any of our children to buy us presents but my amazing daughter gifted us the best ever present. We love playing family card games at river beaches and we already have Exploding Kittens, the rude edition obviously (ha ha). Teanna sent us "Throw Throw Burrito". It is a battle of the Burrito's where you earn points by collecting 3 of a kind and you have to duel to determine a winner. You place the pair of throwable Burritos on the table and deal out the cards. Then you have to duck, dodge and dive squishy, airborne burritos or get taken down by a flying Burrito! I cannot wait to hit hubby in the head full pelt with a burrito, I will try not to leave a bruise. If he hits me in my eye I'm seeking a divorce (ha ha). We now have a favourite child! We also received a lovely cash gift from my MIL so hubby will treat us to something delightful I'm sure.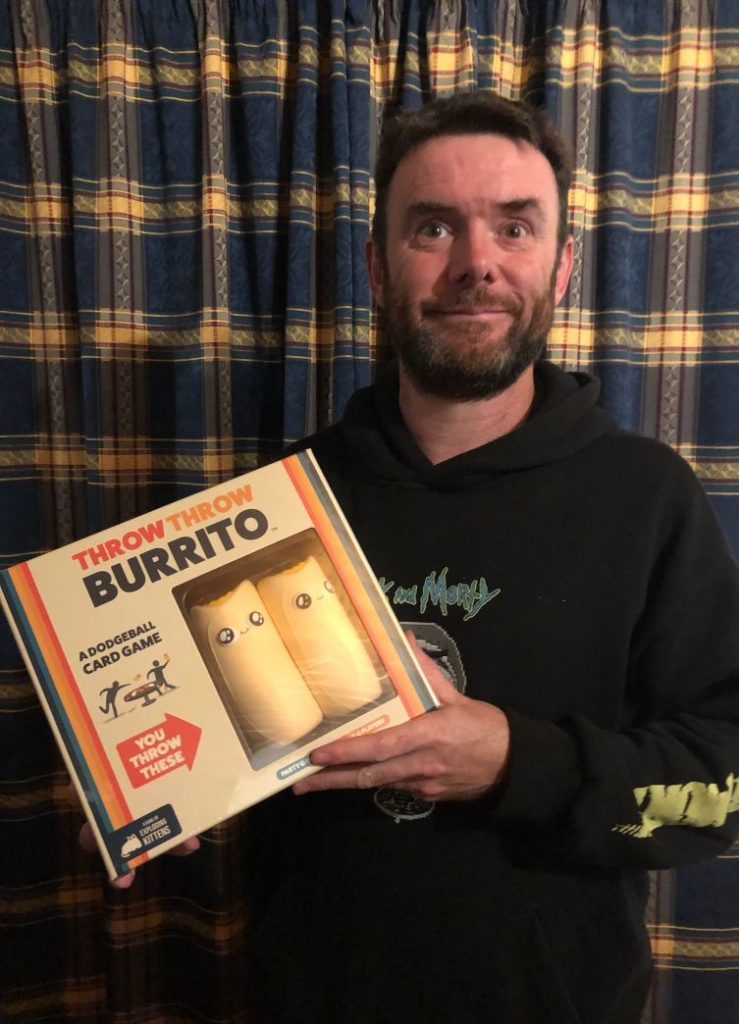 Our One & Only Christmas Card
We received our one and only Christmas card from my MIL on 27th December. What can I say, no one loves us and we are Billy no mates (ha ha). It is very lonely all by itself on our mantlepiece. It was posted over a month ago, bless her. It was much appreciated by both of us. She is still awaiting delivery of our little hamper gift. I think the delivery driver is enjoying all the tasty treats because my MIL certainly isn't!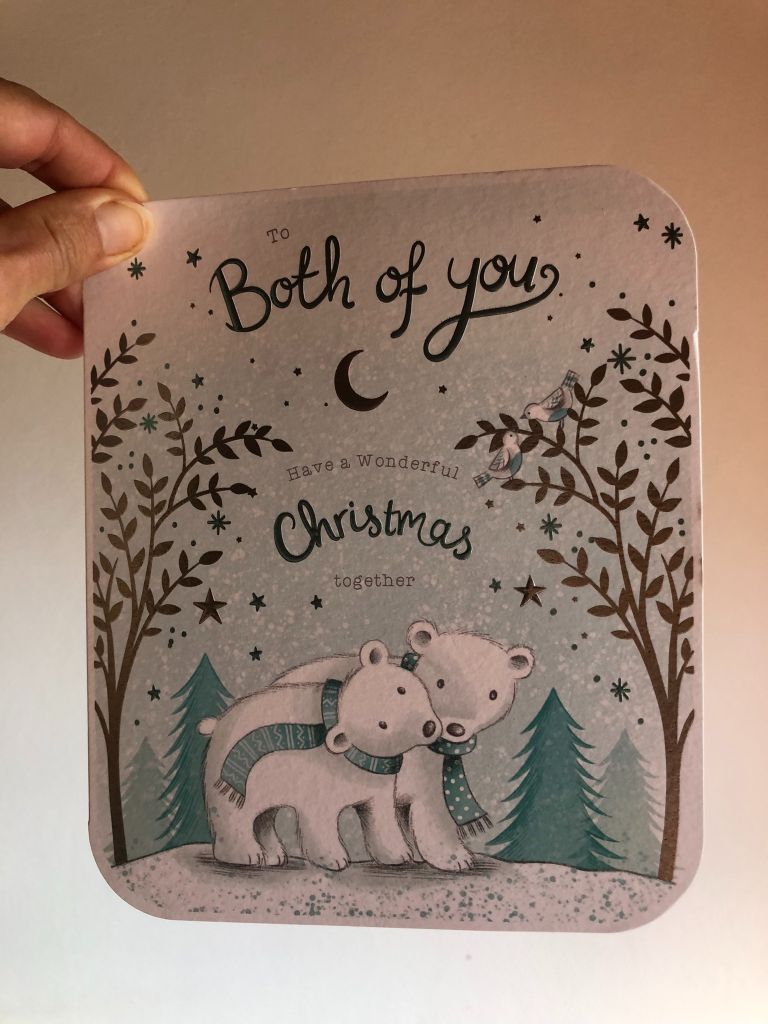 Size Doesn't Matter – The BS Calendar
I tried to buy a Calendar in the shops but they had sold out and only had a Manga one left. I'm not into Manga because I'm not a 14 year old goth (ha ha). Hubby decided to buy me one from Amazon Spain and chose a scenic picturesque nature calendar, I really wanted a chicken one, walking dead or naked firemen with juicy fruit strategically placed over their private parts but beggars can't be choosers (ha ha). I know I should probably get with the times and use my phone but I like a wall paper calendar to put all my appointments and important life stuff on, I'm old school. It arrived and it is miniature! Half the size of my usual calendars and we had a right laugh. No wonder it was so cheap. Size isn't everything unless it's a calendar and your half blind like me, then it's important as hell. I am going to persevere with my teeny tiny calendar because I'm a frugal girl and hate waste. I have used an alcohol miniature bottle for scale so you can see how pathetic it is. I will just have to squint and not have many plans as there is not much space to write shit all (ha ha).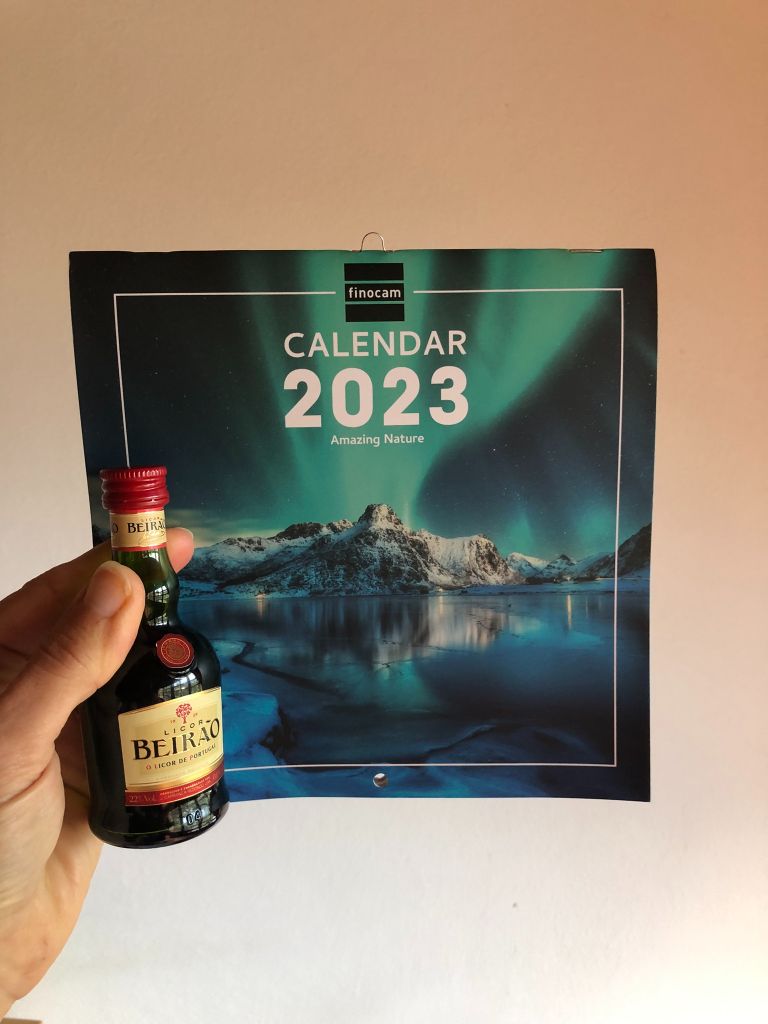 The Gift of Vitamin C & a Cheesy Smile
Our gorgeous neighbour gifted us a basket full of clementine's. We don't have a permanent neighbour, she just returns every now and then to tend to her garden. The language barrier is difficult but we always manage to share our harvests. We gifted back some yummy local Serra da Estrela cheese which made her smile. I'm not going to get scurvy anytime soon (ha ha).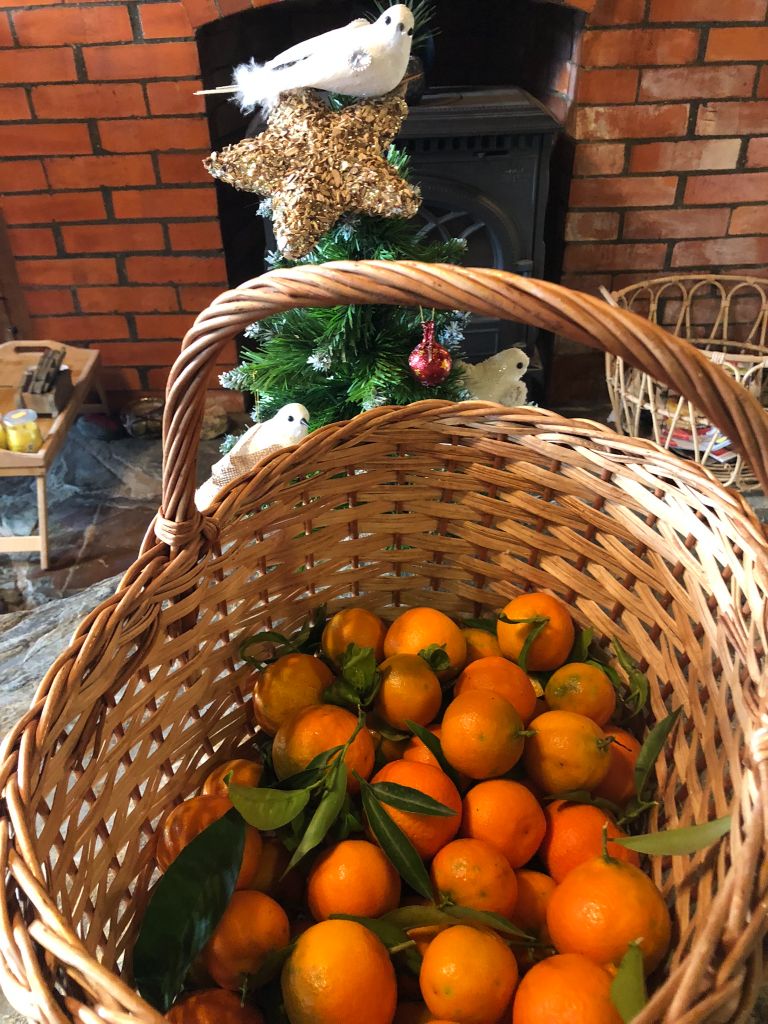 Deck the Halls – Tacky Verses Traditional
I didn't bother with a Christmas tree, ever since moving here I have a stronger connection with nature and would rather walk through a pine forest, see and smell the trees alive and thriving rather than dead and shedding pine needles all over my lovely home. We did buy a miniature artificial tree when we first arrived here to put on the fireplace so it didn't look too bare so I made hubby dig this one out. I'm too embarrassed to share photos as it's minuscule and slightly ever so shameful (ha ha). The best part is hubby surprised me and dressed it with 10 chocolate tree decorations, I'm surprised it didn't collapse under the weight as it really is very itsy bitsy. I ate them all so he had to replace them twice! I have a few Christmas decorations that I recycle each year, most are homemade but this year I just decorated the dining table and did not bother with the fireplace. I do love foraging in the local forests for supplies such as ivy, mistletoe and pine cones, it's great to bring a little piece of nature indoors. I also ransack my garden and kitchen cupboards for cinnamon sticks, cloves and use ribbon, string and wine corks to make pretty garlands. Homemade biscuits also make lovely tree decorations.
My daughter sent me some OTT photos of lavish Christmas decorated houses from her recent trip to London. Wow, how the other half live (ha ha). The rest of us folk are worrying about paying for heating and eating! I only hope that it raises much needed funds for local charities. I do love the sparkly bunnies though. I've never been a huge fan of the gigantic inflatable Santa's or snowmen on peoples front lawns, the devil on my shoulder always tells me to sabotage them by stabbing them with a kitchen knife them run like like the wind (ha ha). I've also never understood why Mickey Mouse is associated with Christmas but when I read about a new kind of lawn decoration "Boxed wine inflatable" I was instantly sold. Nothing says "The holidays are here" quite like a gigantic 5 X 3 foot, inflatable box of Cabernet Sauvignon on your lawn which dispenses wine at the touch of a button, lets get the party started (ha ha).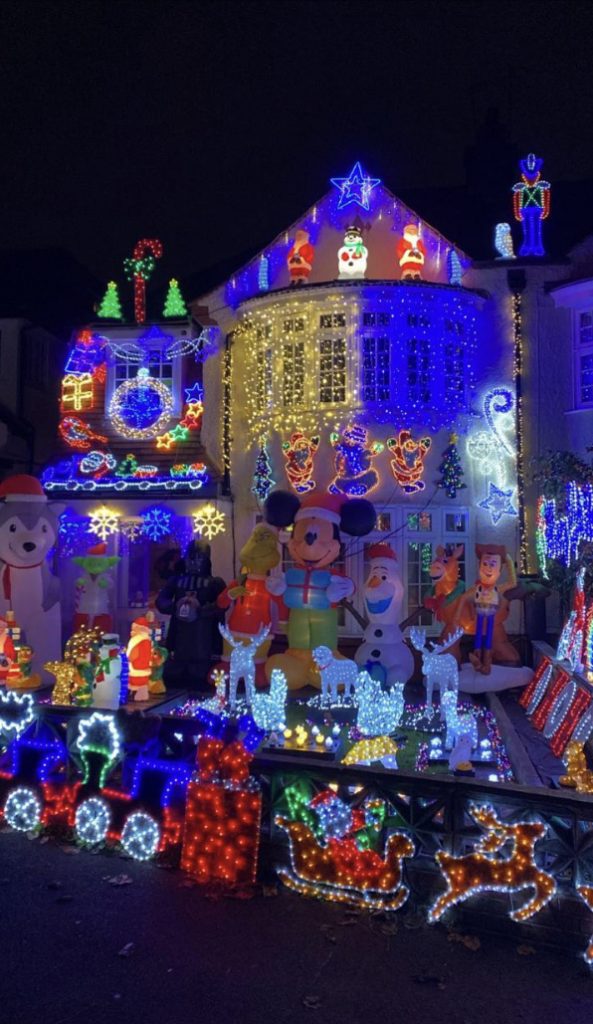 Christmas Doorstep Decor – Portuguese Style
I know I'm a country girl and call me crazy but I much prefer the Portuguese natural Christmas decorations and Presépio (Nativity scenes) that don't cost an arm and a leg in electricity to spark up their joy. Handmade from sustainable foraged materials found in the local mountains. Simple but adorable, like me (ha ha). The Christmas tie display made me laugh. I think some poor ladies hubby is trying to subtly tell her he doesn't want any more ridiculous comedy ties as a Christmas gift this year. Nothing screams "No more ties Brenda" than a huge door step Christmas festive tie decoration, I LOVE it (ha ha).
Do you know which is the most treasured Christmas decoration, all bright and wonderful? The very last photo of the gorgeous stained glass window in a little mountainside chapel. This represents the true spirit of Christmas way more than any Disney character.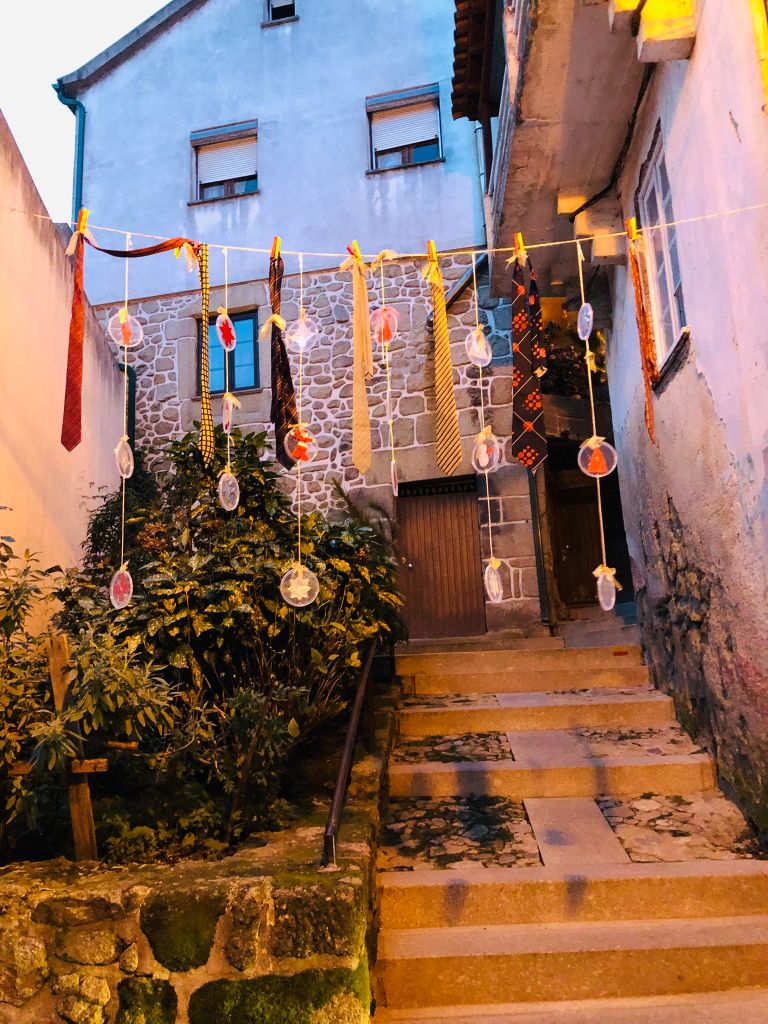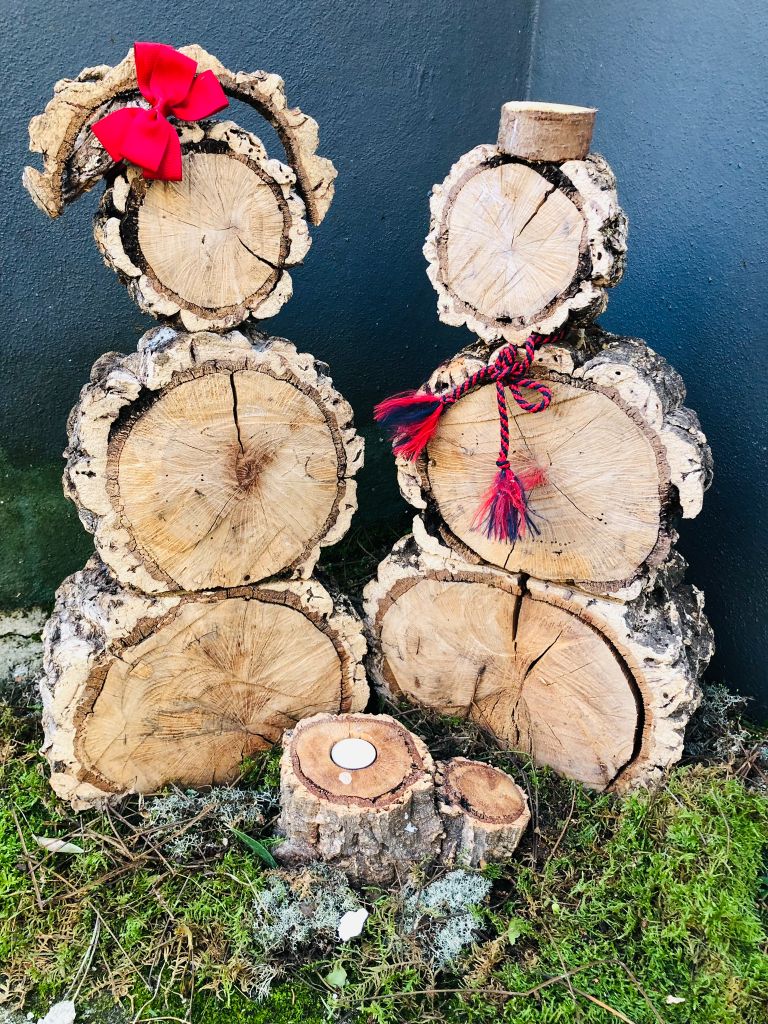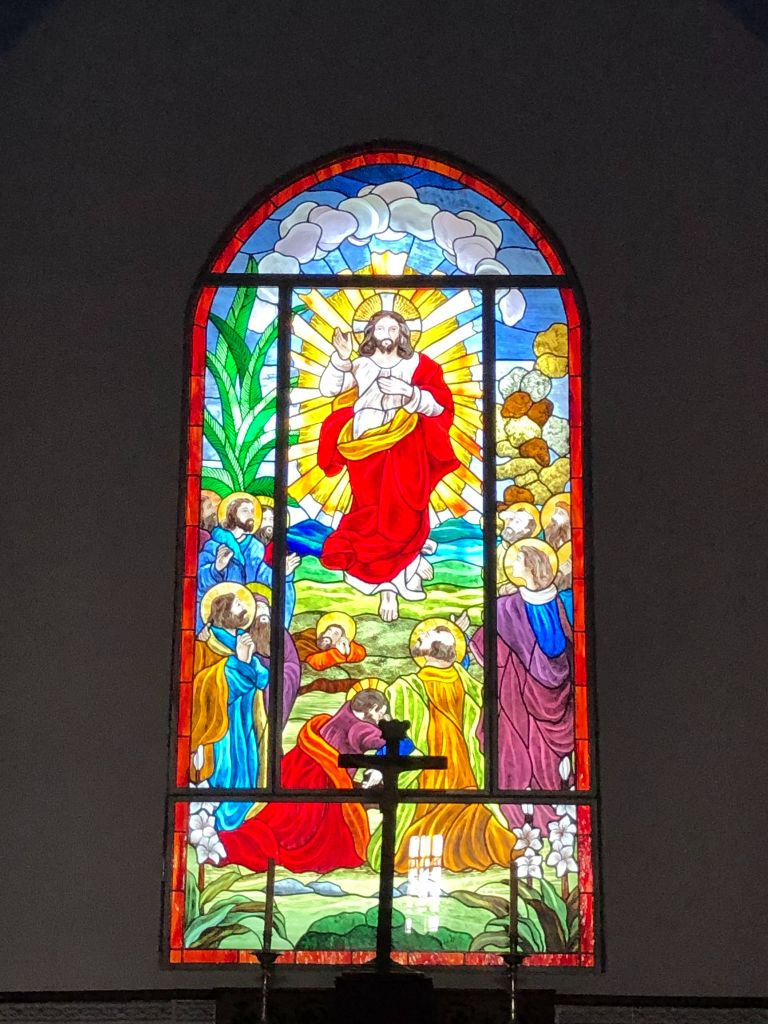 Precious Presépio
I adore all the quirky Presépio (Nativity scenes) here in Portugal. This one is my absolute favourite and is located in Cabeça. A local man carves all the wooden sculptures by hand and what was absolutely fabulous about our 2022 visit was the fact that now Covid restrictions are lifted the man was able to open his little store which sells every shape and sized statue. I really wanted to buy some but it's a bit like chickens, you can't just buy one, I would need a whole display and I would have to name them all too (ha ha). Hubby has promised me that next year he will treat me and buy me my very own display from this store for our front garden, I can't wait! He is also going to make a tiny Presépio for a little gap in our schist wall because my hubby is a creative genius and great with his hands (ha ha).
2021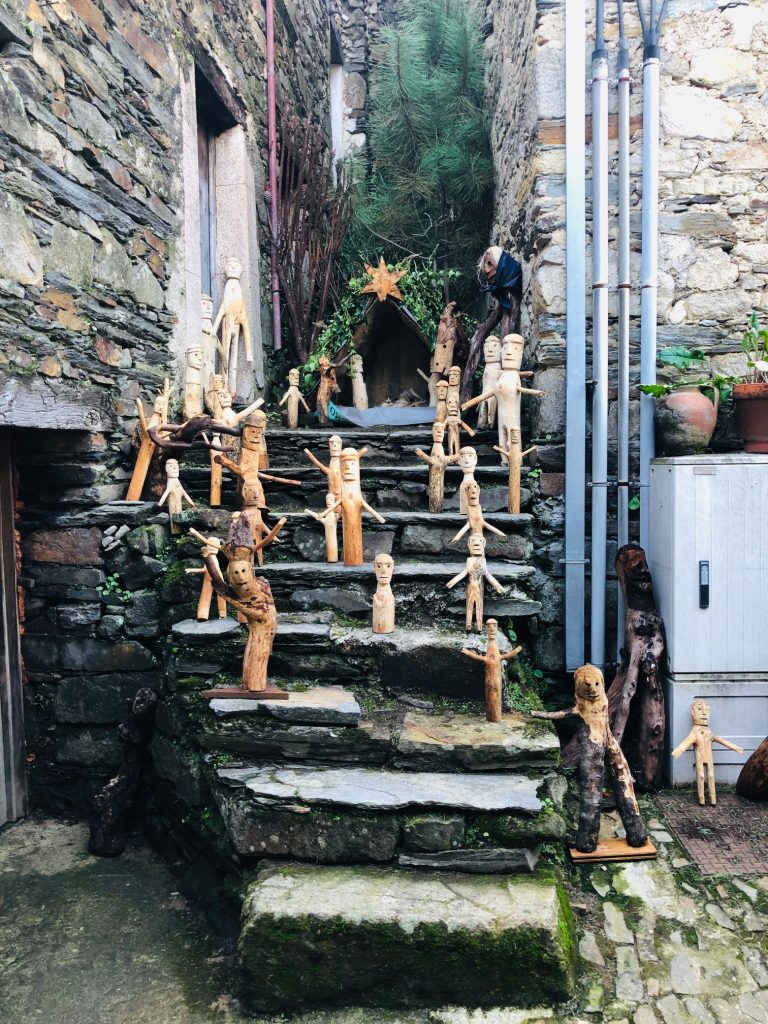 2022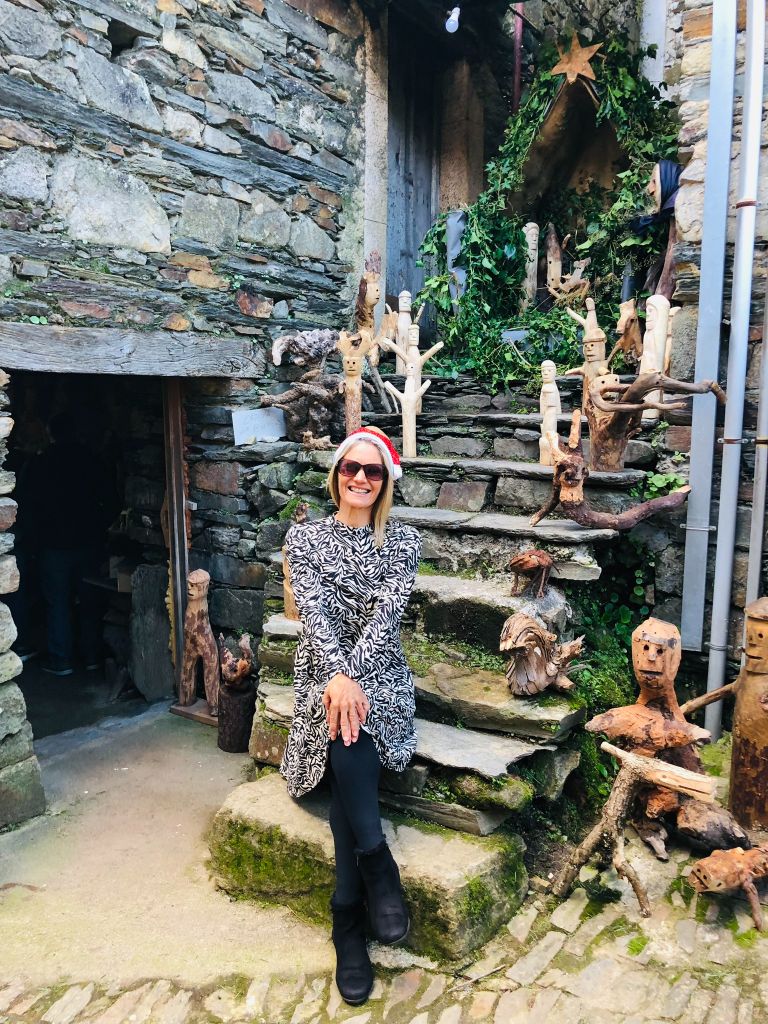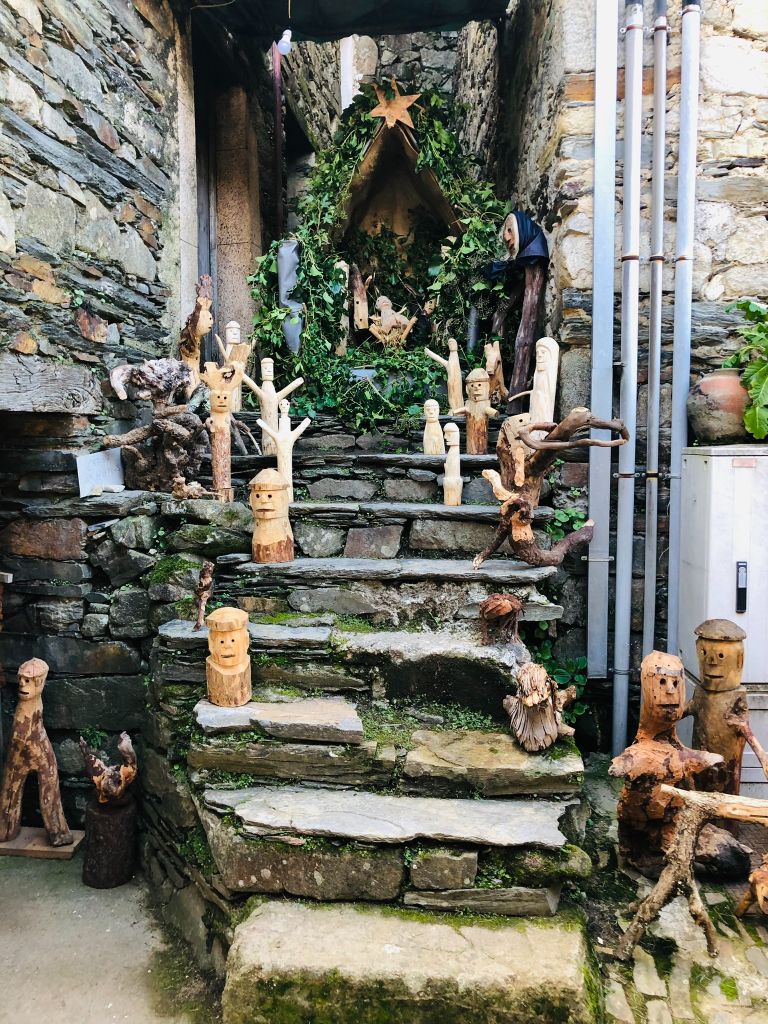 Oliveira do Hospital Presépio
I love the hanging sparkly lights and little quaint chapel. It's the first Presépio that I have seen fenced off. Maybe this town thinks the crazy Brits will steal their Nativity displays (ha ha).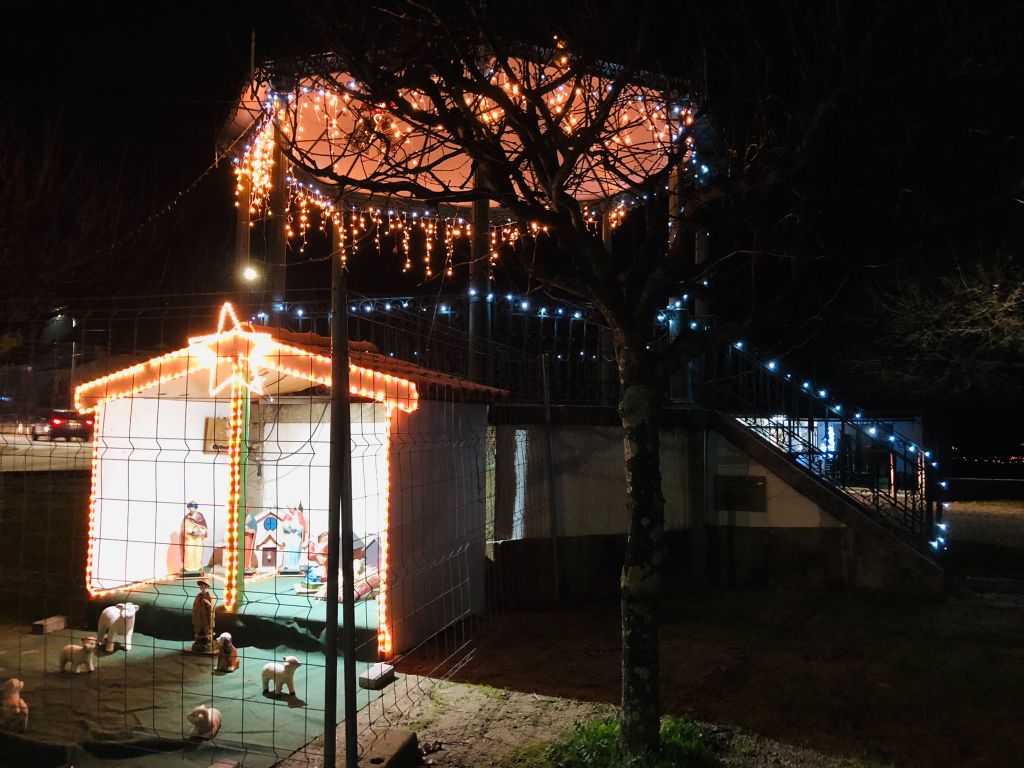 Our Village (Vinhó) Presépio
Our tiny rural village of Vinhó has a Presépio this year! How fabulous! I love the mirror refection in the rain puddle. Not quite on par with London light displays but I LOVE it.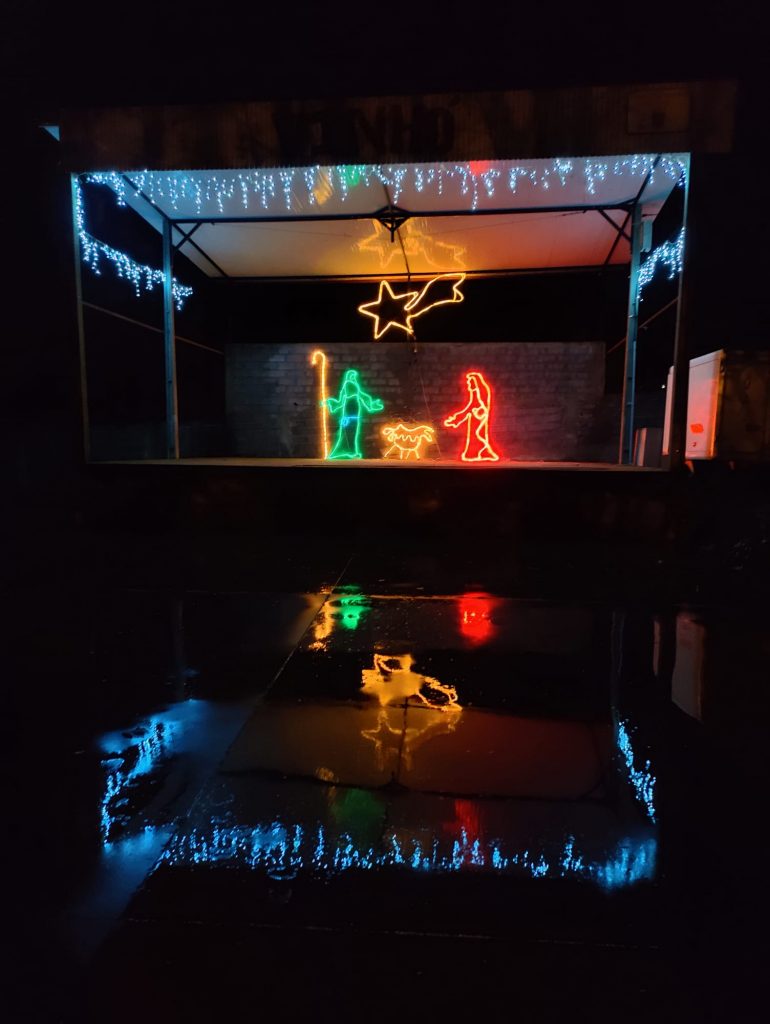 Creepy Christmas
Some Portuguese decorations give me the Jeepers Creepers and are worthy of a Blair Witch horror movie sequel (ha ha).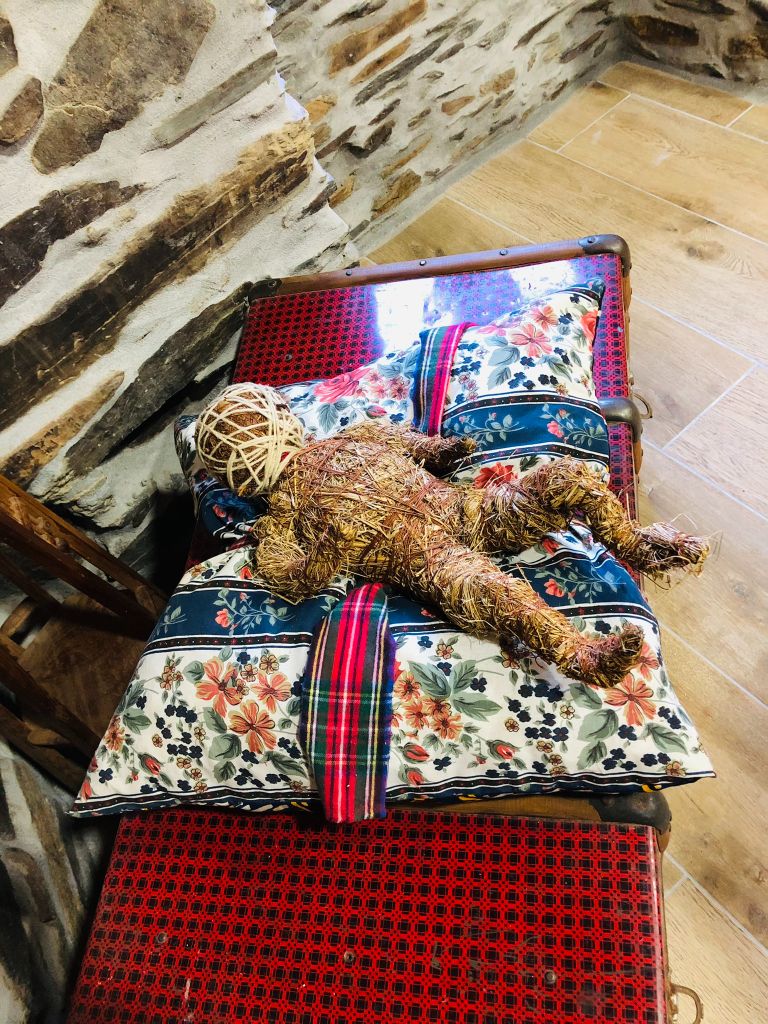 Portuguese Sparkle
I do prefer the natural eco-style decorations but I also LOVE a bit of glitter and sparkle. This is how my beautiful City of Coimbra comes alive at Christmastime when night falls.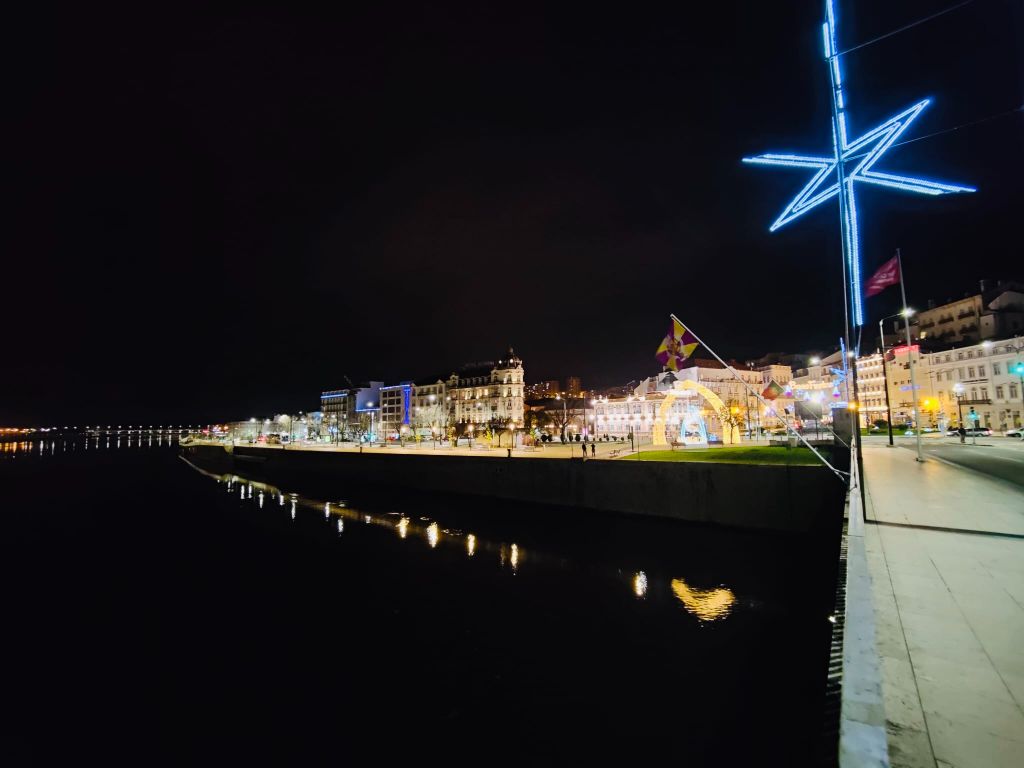 Portuguese Table Decorations
I adore the simple natural table decorations and settings here in Portugal, truly stunning!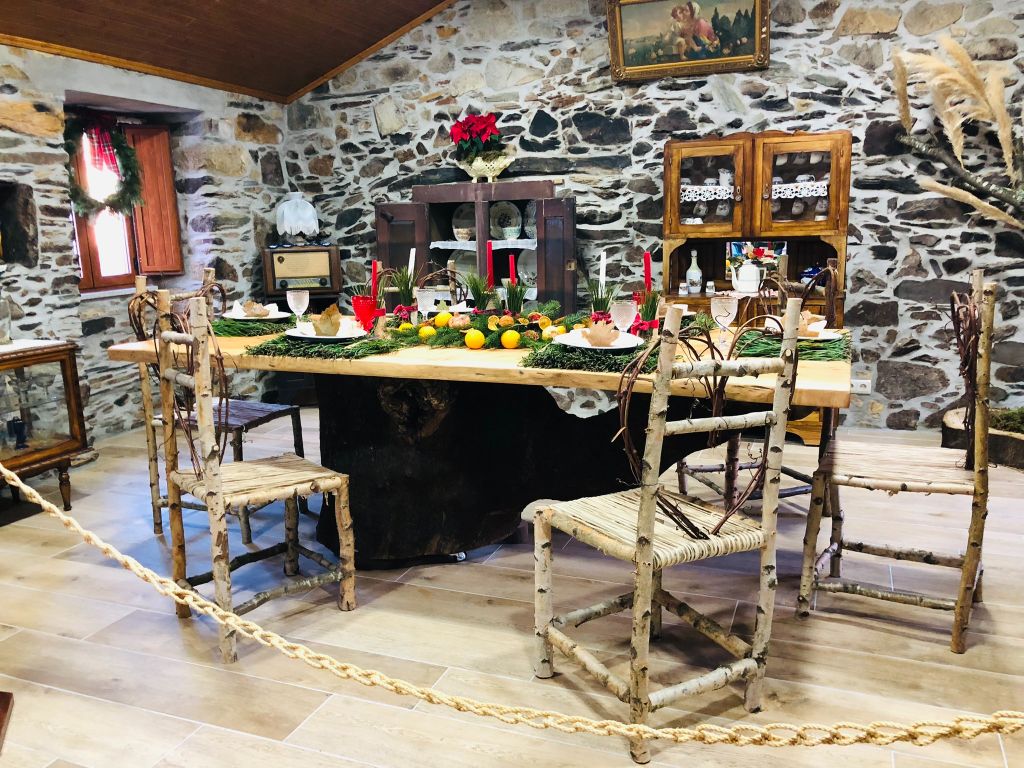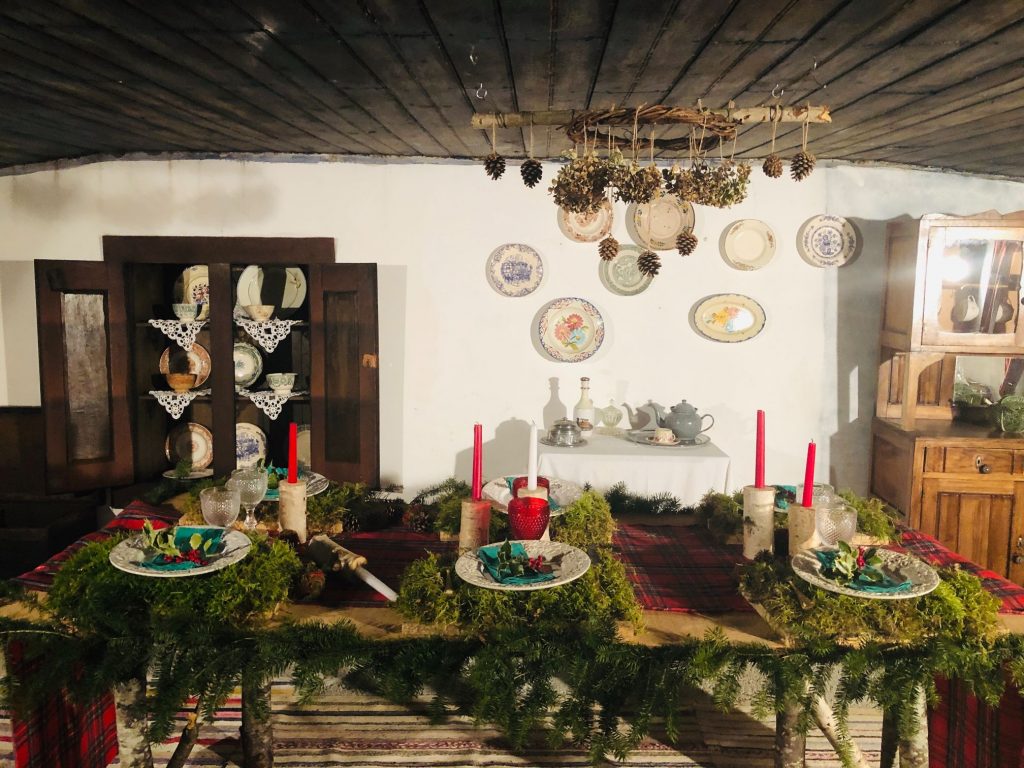 King Cake
I did have a crazy plan to bake a Bolo Rei (Traditional Portuguese Christmas cake) but by the time I would have purchased all the ingredients it would have cost a small fortune and our local pastalaria sell the most moist yummy Bolo Rei that I have ever tasted. I have eaten fairly consistently and healthily throughout 2022 and have managed to maintain my weight and exercise regime so we like to buy a few yummy treats at Christmas but not go overboard. We purchased a few tasty festive foods including a Christmas cake: Bolo Rei, Stolen (I adore marzipan) and a couple of chocolate Santa's who decided to bring a few mates along for the sleigh ride: Chocolate Snowman and a few Chocolate Reindeers. The chocolate theme is strong my friend and so is the Portuguese coffee (ha ha). The most annoying thing is hubby can eat anything he wants and doesn't put a lb on but all I have to do is sniff a cake and I put on 4 lbs in 6.2 seconds (ha ha). I blame my under active thyroid and the menopause. This is why I try to eat healthily most of the year because Christmas is for enjoying and sharing delicious food and drink, balance is key and cake is King, literally (ha ha).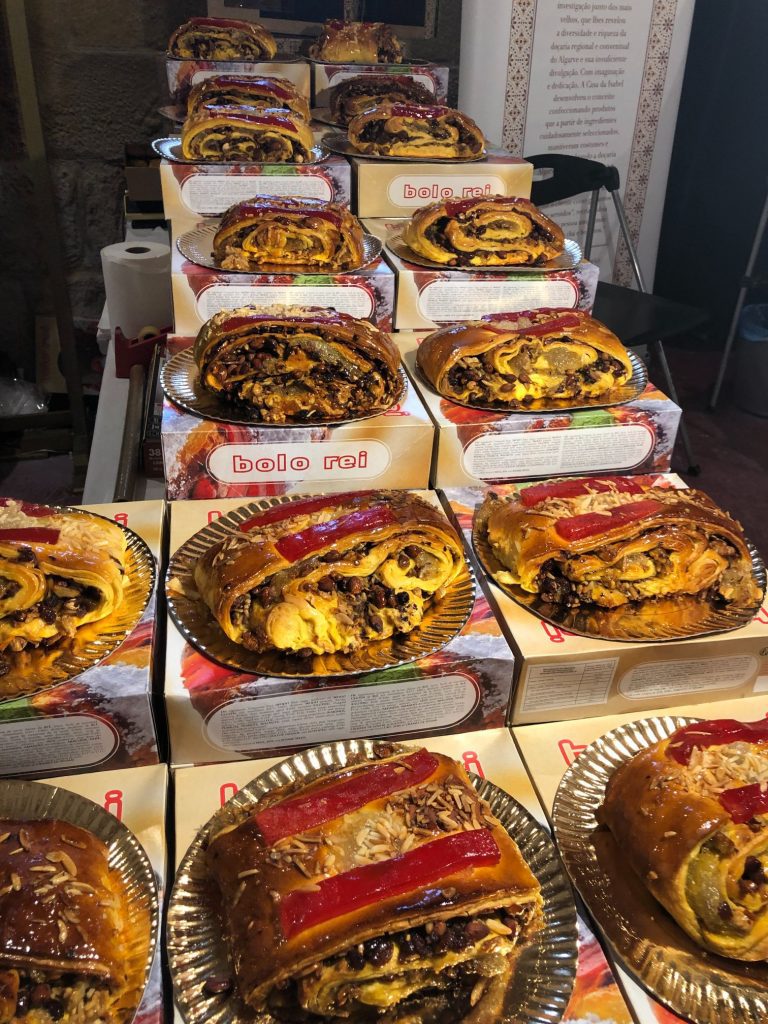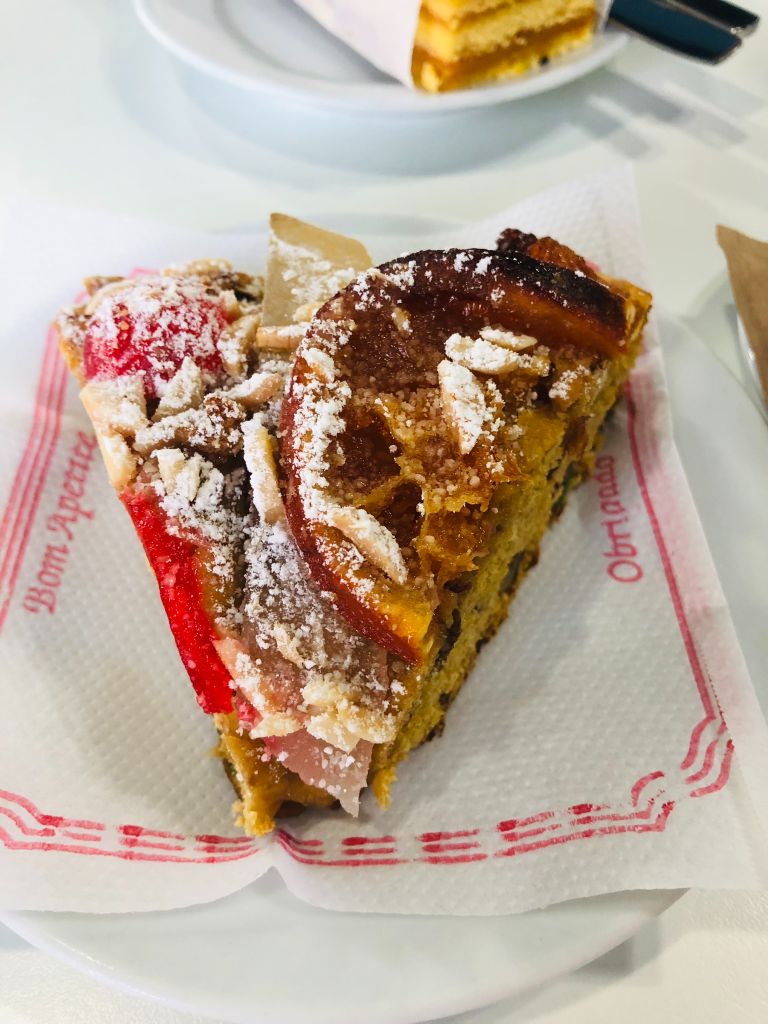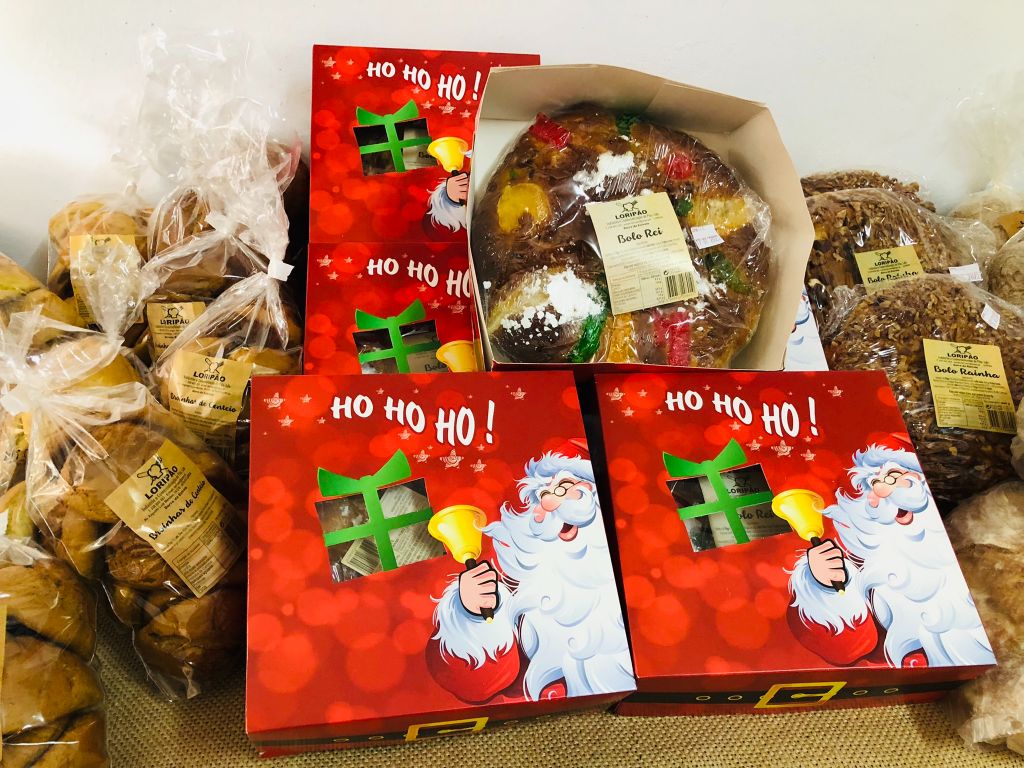 Our Christmas Cake – Bolo Rei Alagado
This was our Christmas cake this year: Bolo Rei Alagado, it was absolutely delicious.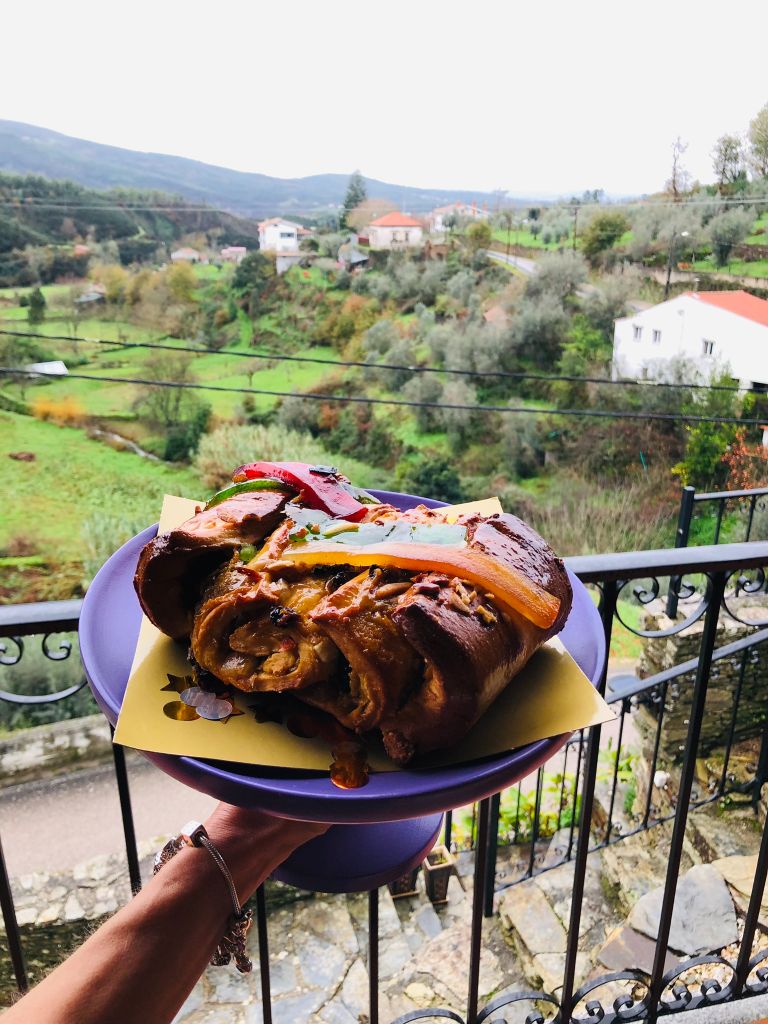 Fish Cake – Lampreia de Ovos
I'm not talking Birdseye fishcakes but Fish cakes Portuguese festive style! If you don't fancy King Cake what about this Christmas delight? Don't panic, Lampreia de Ovos does not actually contain any parts of the ugly lamprey fish, just sugar, syrup, almonds and eggs. It's design of a bloodsucking eel-like sea creature with several rows of sharp teeth is bizarre for sure and the Portuguese love these golden egg effigies for festive occasions.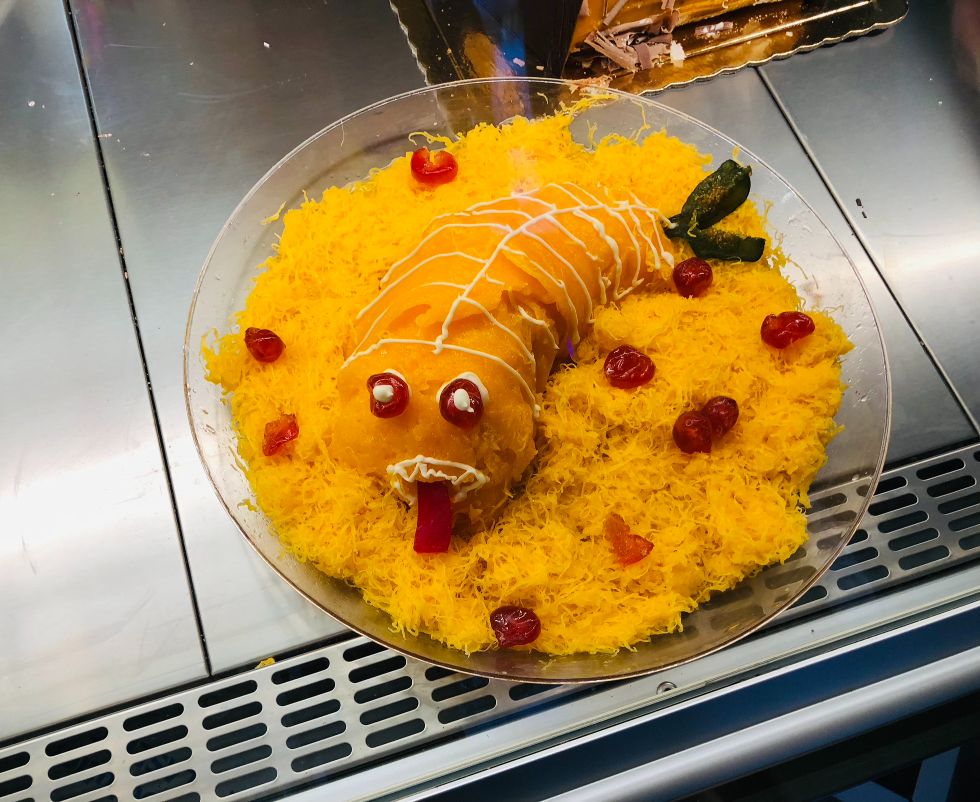 The Mince Pie Rant 2022
I have a long standing family tradition that on Christmas Eve we enjoy a mince pie or two with cream. Since relocating to Portugal we enjoy our pies with piping hot vanilla homemade custard made with fresh eggs from our gorgeous hens. All washed down with a glass or two of mulled wine. If you know me, you know that every year I have a Mince Pie rant (ha ha). 1st Christmas after we relocated the price of 6 mince pies in our local village store was €2.95. I bought them, well hubby did as he is the bread winner, I'm just the bread eater. Last Christmas (I gave you my heart) but I didn't buy any mince pies out of principle as they were a whopping €5.25. I know daylight robbery. Luckily for us our friends bought us back some from working at Elf Town in Ireland so we got to enjoy some in the new year.
Fast forward to Christmas 2022 and the same little village store are wanting a crazy ass €7.30 WTF! I had a little conversation (mardy ass rant) with the shop keeper. I'm sorry but it's not just Brexit and inflation it's greedy ass profit monsters. Repeat after me: "I won't give into temptation". I'd rather buy an apple and sultana strudel from Lidl for €1.85. €7.30 How F deep are these pies? I would want these 6 "Deep" mince pies to be as deep as the Mariana Trench. There's some crazy shit going on and it involves extortion and mince pies.
Before you say make your own, it would cost even more as the ingredients to make them from scratch are so expensive here and the pre made jars of mincemeat are €6.20! and there is only 2 of us so I just wanted 6. If you make your own, good for you, don't share your recipe as I don't give a shit (ha ha). Needless to say, frugal ass Helena won't be consuming any mince pies this year or carrying on her Christmas Eve family tradition. I've given strict instructions to hubby to boycott the British aisle forever. I honesty did actually consider stealing a pack down my granny knickers but I don't want to get arrested and sent to Portuguese prison for mince pie theft during the holiday season (ha ha). Oh and just in case you think we are financially poor, we are not. I'm just frugal, stubborn as a mule and once I commit to something there is no turning back.
Remember folk competitive eater Sonja Thomas from the US set the record in 2006 by eating 46 mince pies in 10 minutes. The challenge is on if you can afford the pies! I think I will have to participate in the Cadbury cream egg challenge instead as it's cheaper. I'm not sure how many Cadbury cream eggs I can fit up my fat ass hole but I think the world record is 6 full sized! This challenge is more painful but less calories and far cheaper. I've always wondered if the eggs are shoved up there fully wrapped or foil free (ha ha).
This year my plan was to have a Nature and frugal "Green" Christmas and not to spend and waste any excess money on unwanted and unnecessary stuff or overpriced mince pies. We are saving up for a possible house move next year so every cent counts.
Mince pie rant OVER.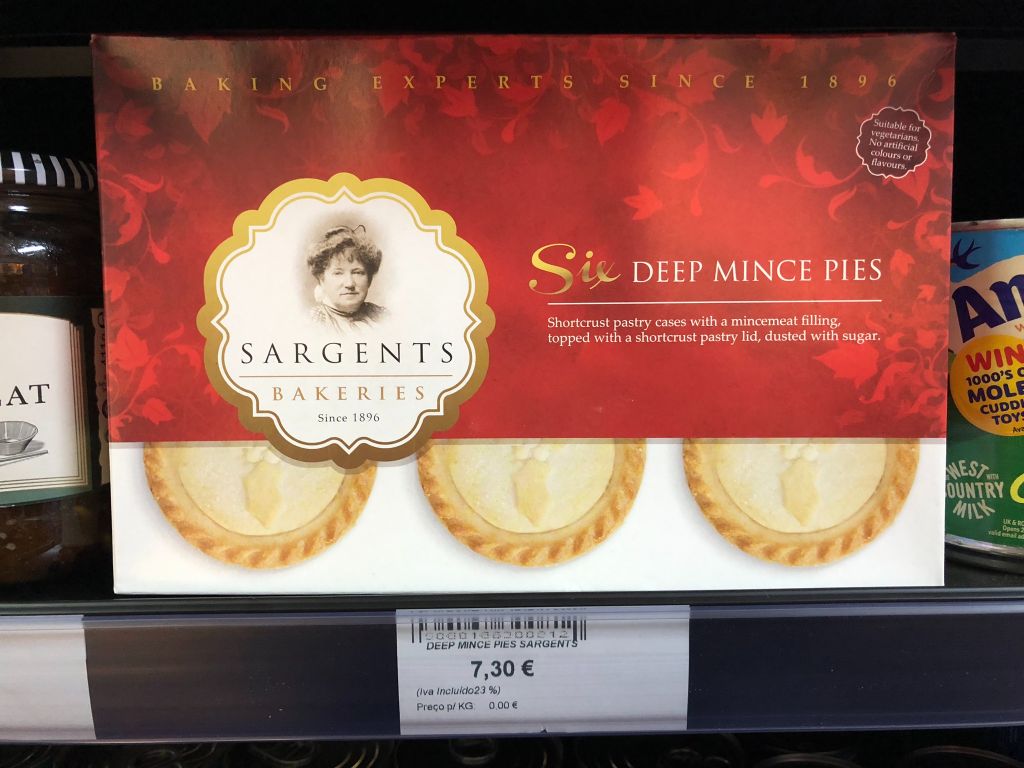 Shortbread Sharing is Caring
Mr & Mrs British bake off. Hubby let me in the kitchen! I wanted to make our neighbours in the next village some Christmas British treats without spending an arm and a leg on ingredients. I quickly abolished the mince pie idea and I've already made them scones so decided upon "All butter shortbread" which was a winner. It's obviously obligatory to sample a few beforehand with a strong coffee in hand just to make sure I'm not gonna poison anyone. Verdict: Absolutely delicious. Hubby broke a few I think "accidentally on purpose" so he had to eat all the damaged ones as well as the slightly burnt ones. The whole house was saturated with a gorgeous hot buttery aroma, simply divine.
We ended with a Christmas couple challenge. To make each other a unique shaped shortbread. The only rule: it had to be festive and not a star. Guess which one is mine? (ha ha). Hubby designed me "Rudolph the reindeer" and I designed him "A festive penis" because I'm a mucky mare (ha ha). The gift of sharing is precious. Here's to the joy of giving and a season that's as beautiful as it is meaningful.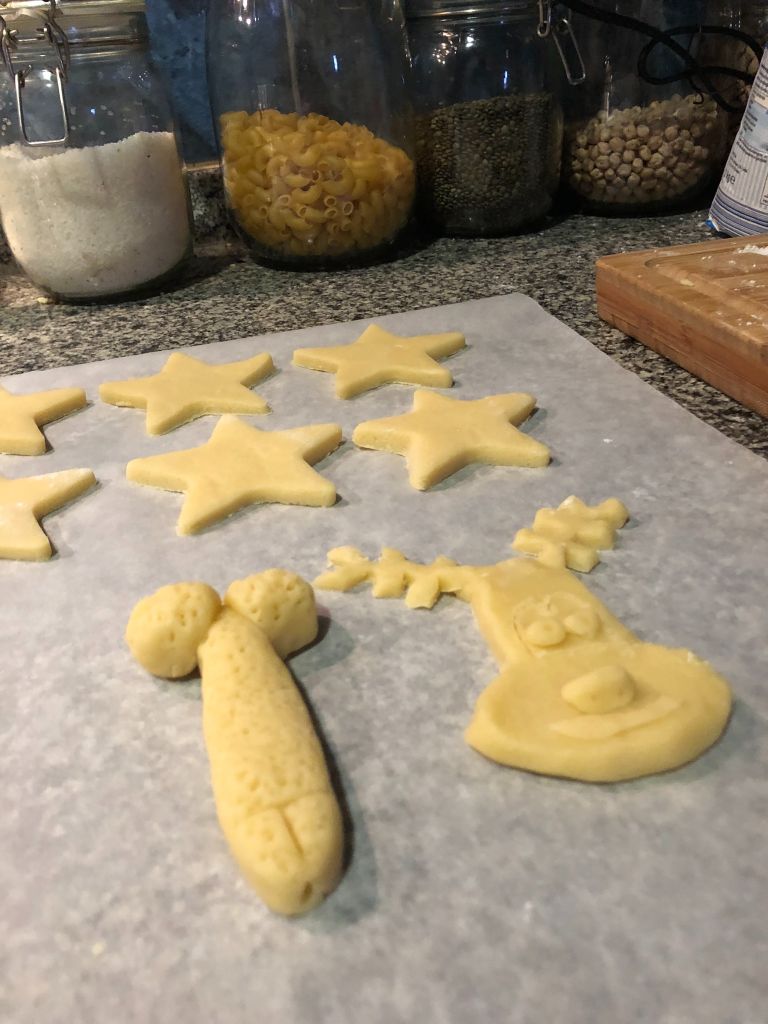 Glitter & Vodka
I was not really feeling the spirit of Christmas this year and I definitely was not in a festive mood due to my recent vision loss. I asked hubby to dig out the Christmas decoration box and I tried to cheer myself up with a mini glittery fashion parade in the garden. I rarely wear make-up here in Portugal and I can't see properly to apply it now so I'm afraid I'm all fresh natural faced with just a hint of lip gloss and wrinkles galore. With the absence of sparkling make-up, I have to rely on the magic of colour and sparkling clothing. I'm trying to grow old gracefully but failing miserably (ha ha). I've found a trio of tools to help me with my vision loss and blurry sight. Sunglasses, eye patch and military vodka. Shades in December make me look like a Wally but the patch makes me look like a pirate so I think my best bet is to stay in my cosy gigantic oodie and drink the vodka because if I consume enough the whole world becomes one big blur. I was hoping the military vodka would come with a military man in uniform because I could easily fit half a dozen firemen under my oodie (ha ha). It doesn't so I have to keep the man I got for now. He does all the cooking so he's a keeper, for now! If it all gets a bit too much for me I'm hibernating in my bed in my oodie with a gigantic chocolate Santa and my pets because animals are the best therapy and every one is an emotional support animal, we just don't know it.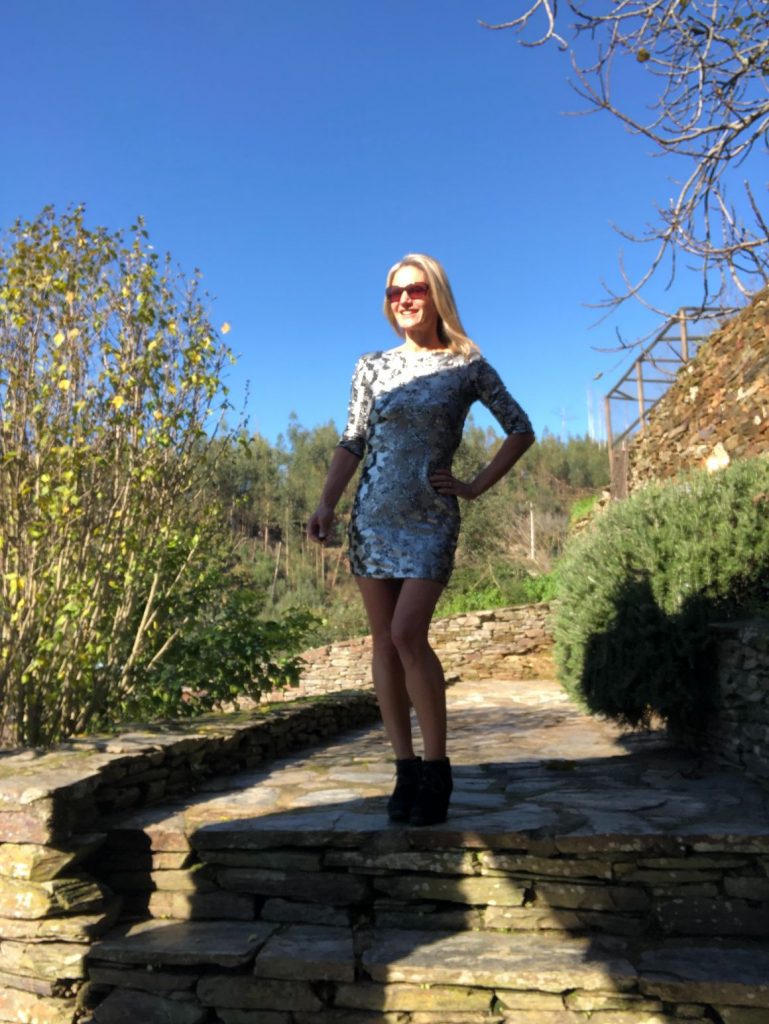 Winner, Winner, Chicken Dinner
I got the Paxo Stuffing & Bisto Gravy, just need to choose which chicken to roast (ha ha). Carol is looking concerned as the white birds in Portugal are often used for their meat because they are bigger. The feathered variety of birds not the humans, although I am a large tough white bird. Just joking as I would never eat my ladies, they are treasured pets and I love them. This was our first ever roast dinner in nearly 3 years since we relocated here. We don't bother much trying to source British food as we have embraced the Portuguese culture and that includes eating Portuguese cuisine which is yummy. Hubby bought these British delights back from his June trip to Bristol and London. I think he was hankering for a roast dinner and all the trimmings for a full 3 years! Hubby is the Chef in our house and he did himself proud, what a victory! I just watch and direct from a safe distance with a large glass of wine in hand.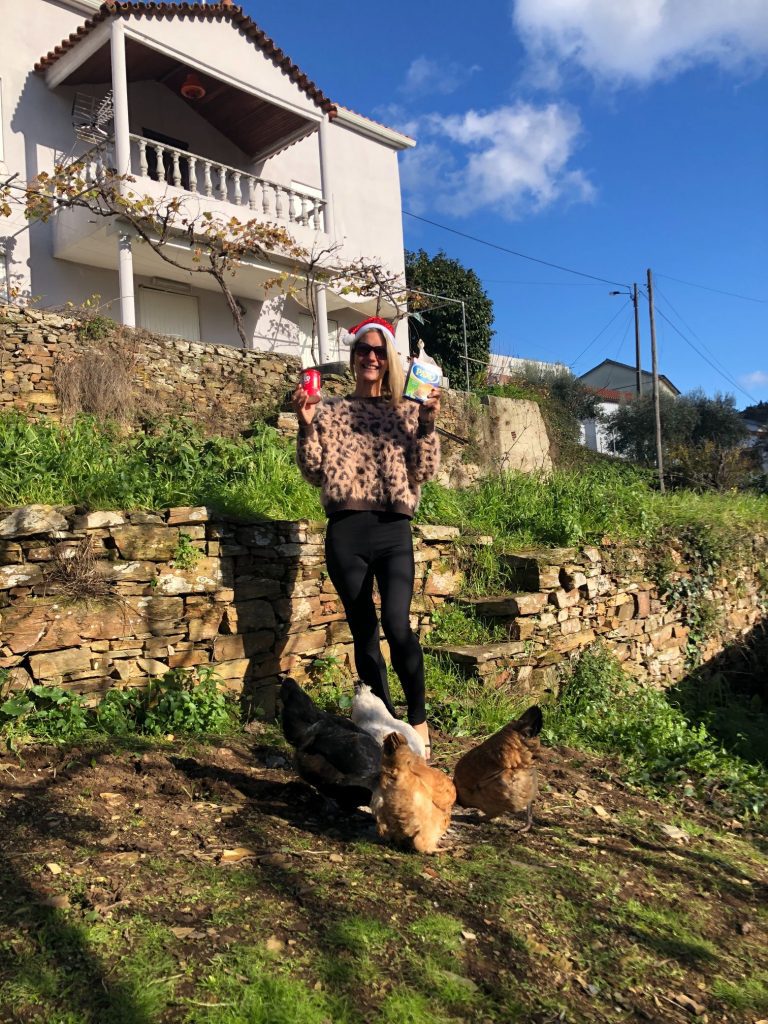 Hubby's Hamper
Wow look what hubby was gifted! How absolutely adorable and totally scrummy. You can tell the gift giver doesn't know me – Alcohol free Gin, what is that when it's at home? Flavoured water (ha ha). I can't wait to tuck into this festive food.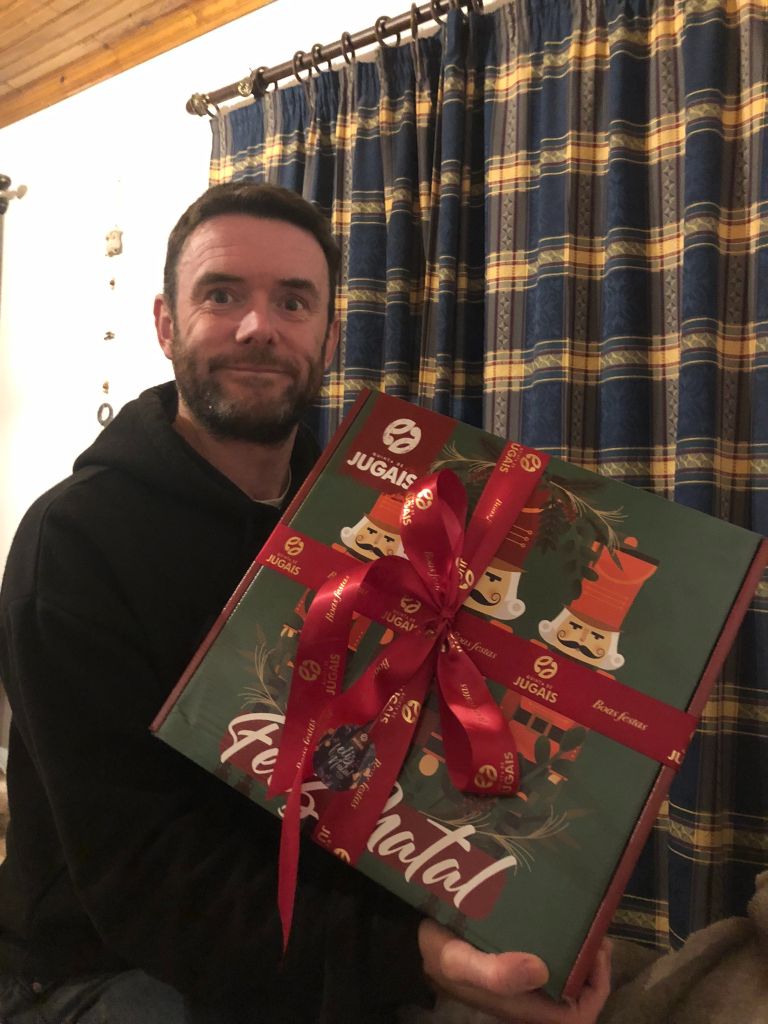 Merry Fitmas & Happy New Rear! (Festive Fitness)
I'm trying my best to squeeze in some exercise as well as all the festive food: Yummy "Bolo Rei" and a ton of Chocolate Santa's. It's all about balance. The quality of our lives relies on the quality of our habits. I might have saggy skin and stretch marks but I also have muscle and my abs are trying to peek through all the Portuguese cake. Menopause is associated with a natural decline in estrogen, that increases visceral fat mass, decreases bone mass density, muscle mass, and strength so it's so important to me to build muscle and be strong at healthy. Always be proud of your achievements no matter how small and remember how far you have come. Life is not a competition so go at your own pace and don't ever feel jealous of other peoples accomplishments as you don't know their story. It's not about showing off but giving yourself a pat on the back and credit for all your hard work and commitment day in day out. Be your own hero. The chocolate Santa's don't count if they're hollow, right? (ha ha).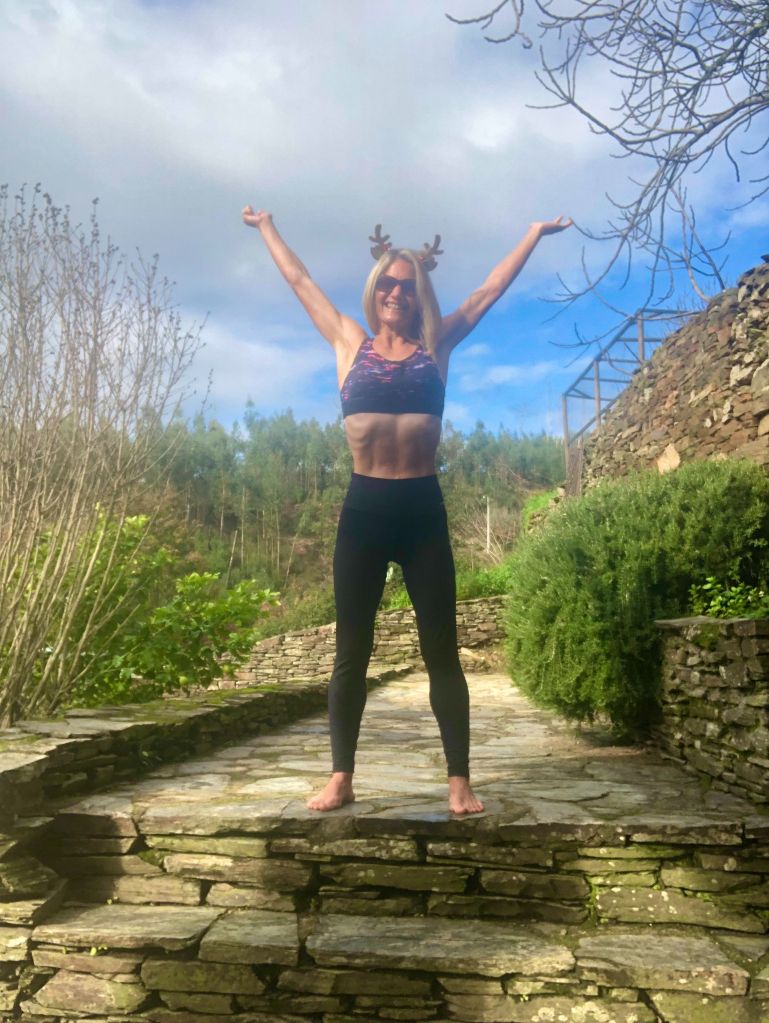 Christmas Consistency
The "Old me" would have consumed a dozen selection boxes by mid December. My new lifestyle and attitude means I exercise consistently throughout the year and I try not to start munching on my Christmas festive treats until Christmas Eve. I always used to put on about a stone over Christmas because I would literally eat anything and everything that wasn't tied down (ha ha). I have no doubt that I will put a few pounds on over Christmas but I will keep up with my exercise routine and by mid January everything will balance itself out and I won't have to endure any ridiculous faddy diet on January 1st. This Maintenance malarkey still feels very strange for me as I'm used to a lifetime of yo yo dieting. I think wisdom comes with age and sometimes it can take nearly 50 years for something to magically click inside ones head and find a healthy and happy place.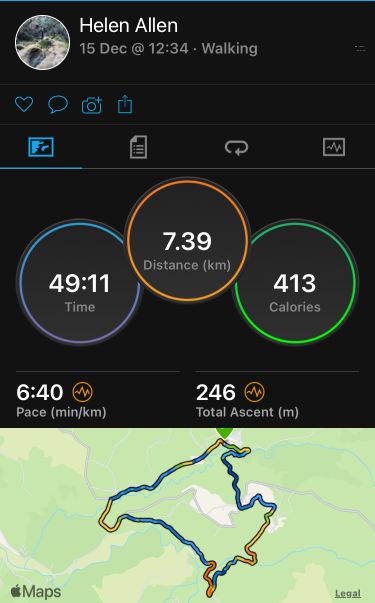 Photo Gallery – Christmas 2022 Festive Fun
I did have a lot more day trips planned for December but due to my tragic health scare, severe headaches and the excessive rainfall, I had to reduce our Christmas adventures this year. We still managed to enjoy a few festive fun day trips. I'm still smiling and trying my best to be a positive princess.
Perlim Christmas Theme Park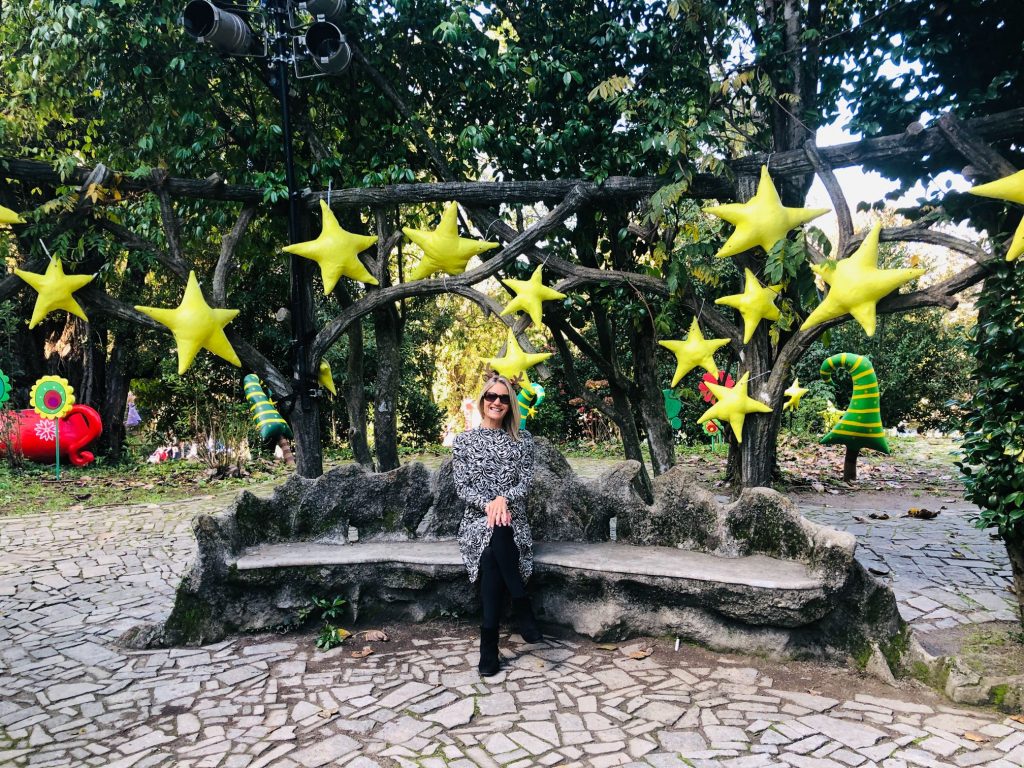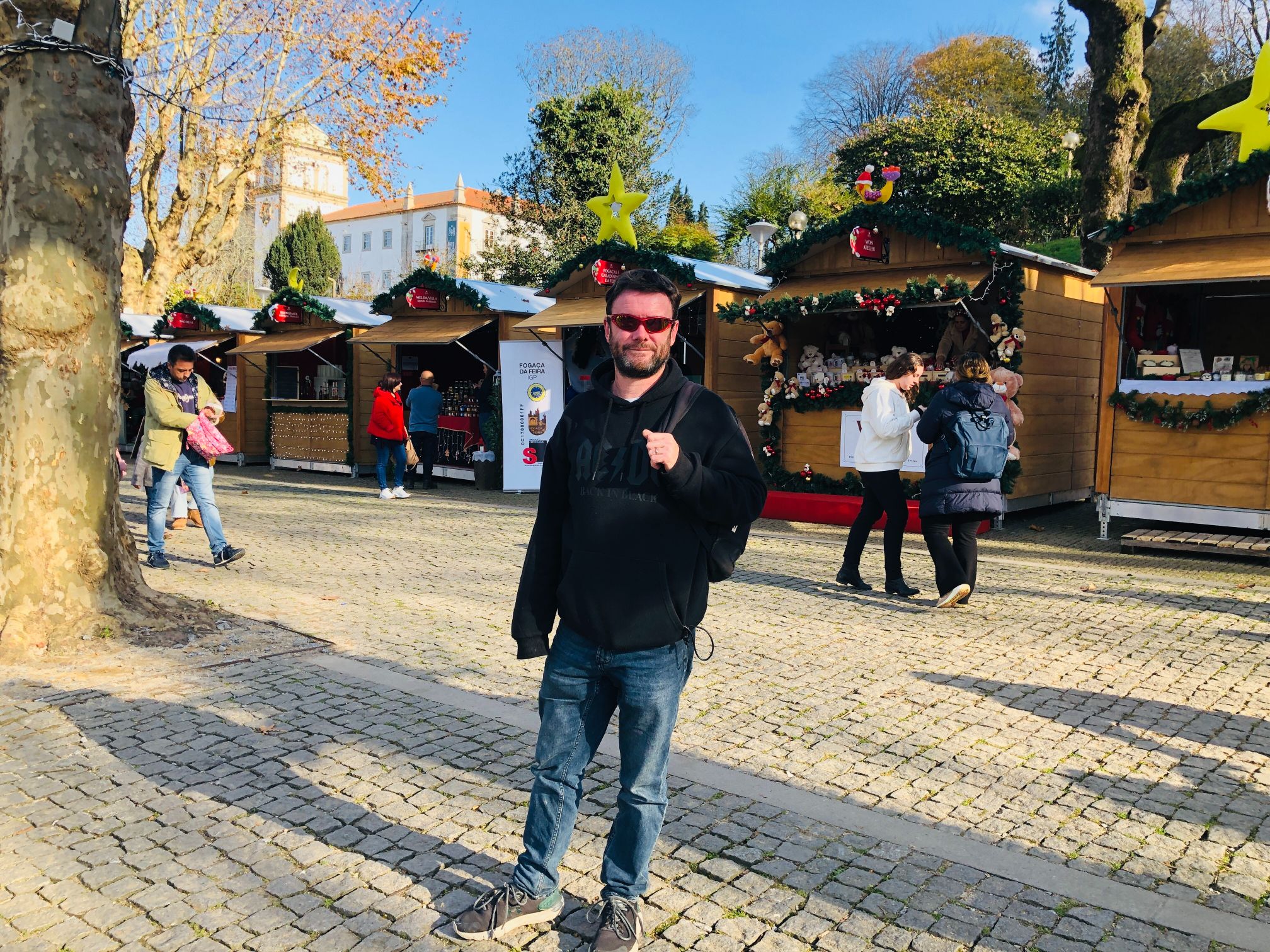 Castelo Mágico