SERRA DA ESTRELA
Serra Da Estrela Natural Park
Serra da Estrela is one of the greenest regions in Portugal. It has an amazing natural park and home to the largest mountain range in the country and is also home to Portugal's highest peak in mainland Portugal and second highest peak in the whole of Portugal, which towers at an impressive 1993 meters in height. Only Pico mountain in The Azores surpasses it by 358 meters. In cold weather, it is the only place in Portugal where you can ski on real snow. The area is absolutely stunning with beautiful mountains and amazing nature. What I learnt about Portugal is that there is only one National Park in Portugal but there are many Natural Parks which are just as amazing.
This natural park has lovely valleys and ravines which makes it excellent for hiking, horseback riding or cycling. There are several KM of marked trails on the ground, with various levels of difficulty. If you love water, you can discover the crystal clear springs of the Portuguese rivers, river beaches or one of the 25 lagoons and a trip wouldn't be complete without a waterfall! There are many species of fauna and flora to view. I love the enchanted valleys, rock formations and breathtaking landscape views amongst the lakes, lagoons, forests and mountains. I got lost in the magical forest woodland paths bursting full of nature. Covao da Ametade is beautiful and a great place to chill out and take a break. There are also lots of fascinating villages to explore. There are many spas if you fancy a pampered break. I love the fact that you can just stop your car at various safe viewpoints and step outside in the glorious sunshine to view places of interest. There are many goats just roaming around and we stumbled across a shepherd herding his sheep with sheep dog.
It really depends how many days you have but I would recommend a 2-3 day trip here so you can explore more of the region and the delights that it has to offer. We have a pet so didn't want to leave it overnight so decided to return on two separate day trips. On our first trip we embarked on a road trip and started by visiting the Torre (tower) which is the highest altitude. It was actually quite cold and windy at the top. You can buy locally produced Estrela sheeps cheese, chourico, honey and flavoured liqueurs from the shop. They also sell lots of sheepskin goods, leather and cork. We bought a tasty cherry liqueur but passed on the cheese as the sample the lady gave me was very delicious but the aroma was so potent, I was feeling a little dodgy from all the hairpin twists and turns and did not want to throw up in the car. Teanna bought a pretty tiny leather purse and the cafe was an enjoyable pit stop, we had tasty cake and coffee to keep us warm and motivated.
We then hiked to Covão dos Conchos (lagoon) and parked our car in the car park by the shop. On the way to the car park we stopped off at different viewpoints and villages along the way including Manteigas. The Covão do Boi and Senhora da Boa Estrella (historic holy landmark sculpture carved into the rocks representing Nossa Senhora do Boa Estrela, the protector Saint of the Shepherds) was an amazing place to visit which we just stumbled across by accident. Vale Glacier Zêzere (glacial lagoon valley with granite rocks) is also stunning so make sure you stop here to appreciate it's glory. It covers approximately 10KM from the top of the Serra da Estrela down towards Manteigas. I was super excited to view Covão dos Conchos which is basically a huge funnel like drain pipe in the middle of a lagoon. Although it looks like a natural sinkhole lined with waterfalls, Covão dos Conchos is, in fact, manmade. It was created in 1955 and instead of building a canal to transport water between Ribeira das Naves and Lagoa Comprida, the project's engineers decided to drill a tunnel through the mountain to connect the two lakes. The trek there is about 4.5KM each way and not difficult but the journey has lots of uneven stones and gravel underfoot which really slows you down. It took us just over 1 hr to get there and 45 mins back as we power walked like maniacs because we all needed a pee pee (ha ha).
It was very hot in August and we stopped en route to take many photos and for hubby to whip his jeans off and change into his shorts without frightening any small children. Due to the time of year that we visited there was no water in the actual hole which was mildly disappointing but it was worth the trek as the views are out of this world. When you get there the water hole is not immediately visible so you need to walk half way around the lagoon counter clockwise. You will then come across a meter-wide walkway on top of a concrete dam. After walking across that dam, and over some large boulders, there is a much narrower concrete dam. You can either 'tightrope walk' across the narrow dam or you can take the easier path to the opposite end of it. From there, walk up and over more boulders and the hole will come into view and it's a spectacular sight like a portal to another dimension! I decided to tightrope walk on the way back over the narrow dam which was a huge mistake. Teanna successfully walked across with all the grace of a ballerina. I started off O.K then hubby made a negative comment and I lost my confidence and balance, fell into a huge shrub, grabbed a branch which broke off and I was left with leaves in my hands and seconds from falling in. I managed to regain my balance and shuffle back to safety and took the easy route. It was quite embarrassing but I made a couple of Germans laugh which in my experience is a tough task (ha ha). It was so quiet and empty and we only saw 4 other people at the end point and a few random people walking back when we were walking to it.
We also visited Poço do Inferno (which had no water) and Poço da Broca which was epic. On our second trip we visited Loriga river beach and Seia which is famous for it's Museu do Pão, delicious buttered sheep's bread and cheese. This was easy for us to do as we only live just over an hours drive from Serra da Estrela. If you have a long drive I would highly recommend that you book a hotel for a few nights. Seia is great to explore and has so much to offer. We arrived at the bread museum just before closing so unfortunately could not visit. You might think that's a weird place for a person with a gluten intolerance to visit but I'm fascinated with all the types of bread here in Portugal. There is also a Toy Museum and Natural Museum of Electricity. If cheese is your thing there is a Cheese Museum in nearby Covilhã where you can sample the intense flavour of Serra da Estrela cheese. I'm more of a chocoholic but my late mum loved cheese, it's a shame she is not here anymore as I would have loved to take her there. I think she would be proud of me for embarking on all my family adventures.
Cão da Serra da Estrela (Mountain dog)
This region is home to the Cão da Serra da Estrela (mountain dog) traditionally used to help guard sheep and other livestock, farms and homes. I love this breed of dog, it's huge but very striking in appearance. When hubby retires we are going to get a rescue dog and I would love to have one of these dogs as part of our family.
Overview
I am not sure what I was expecting before our visit but I was so shocked at the size and variety of attractions to visit, so many sights to view and there is something for everyone. I am so glad we added Serra da Estrela to our itinerary for my daughters visit. It was top on my bucket list and we had such a fantastic couple of days here. I am definitely returning to explore more places and I want to also re-visit at Winter/Christmas time to view the mountains in a different season. Hopefully we will have snow and I am so excited about going skiing with my daughter. Let's hope the accident prone me doesn't break a leg or two! This trip was definitely in my top 3 best day trips of our whole holiday along with the Douro Valley and Peneda-Gerês National Park. It really is epic and we are super lucky to live so close to this mountain region.
Torre
GPS Coordinations: 40°19'19.5″N 7°36'46.7″W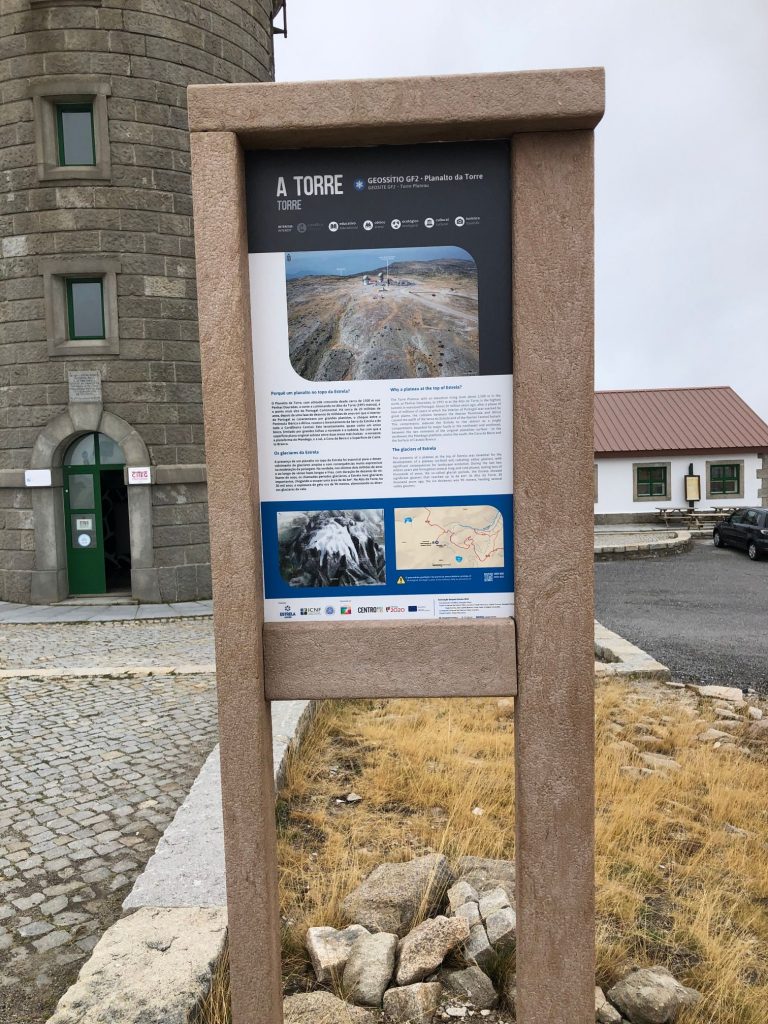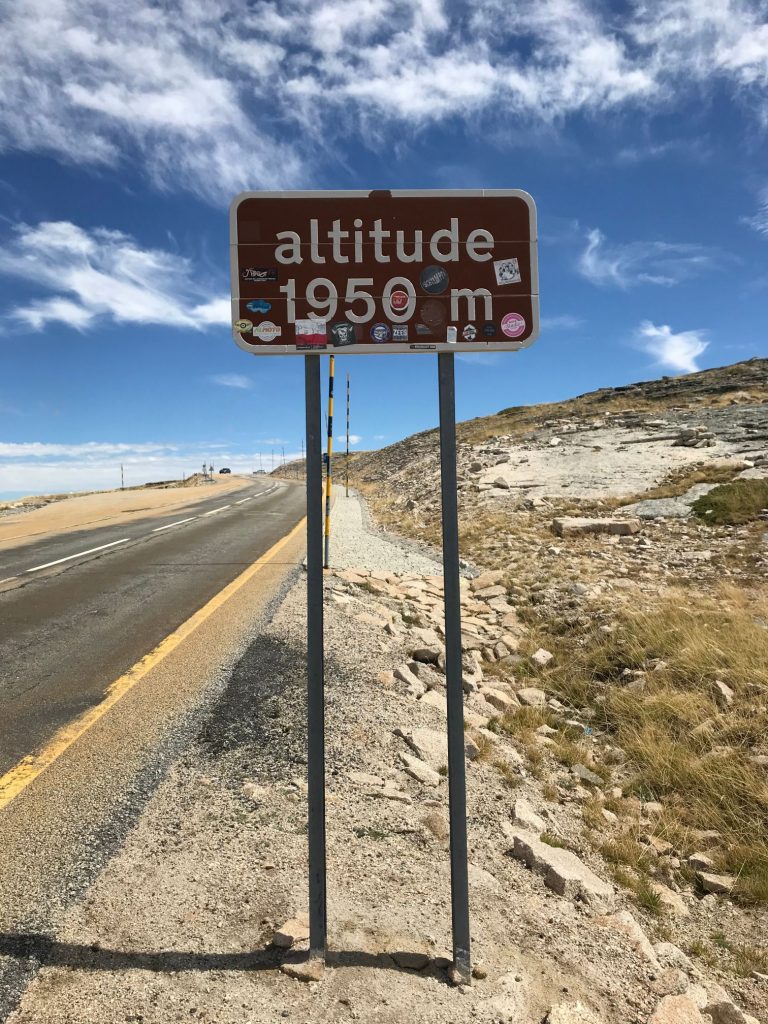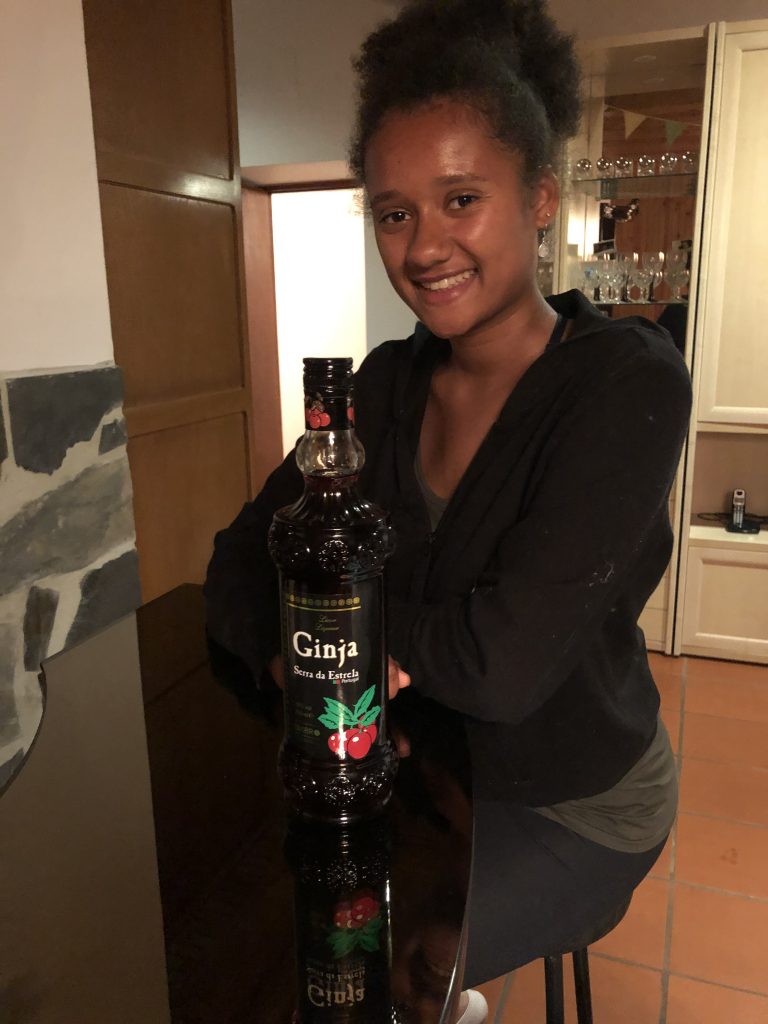 Covão dos Conchos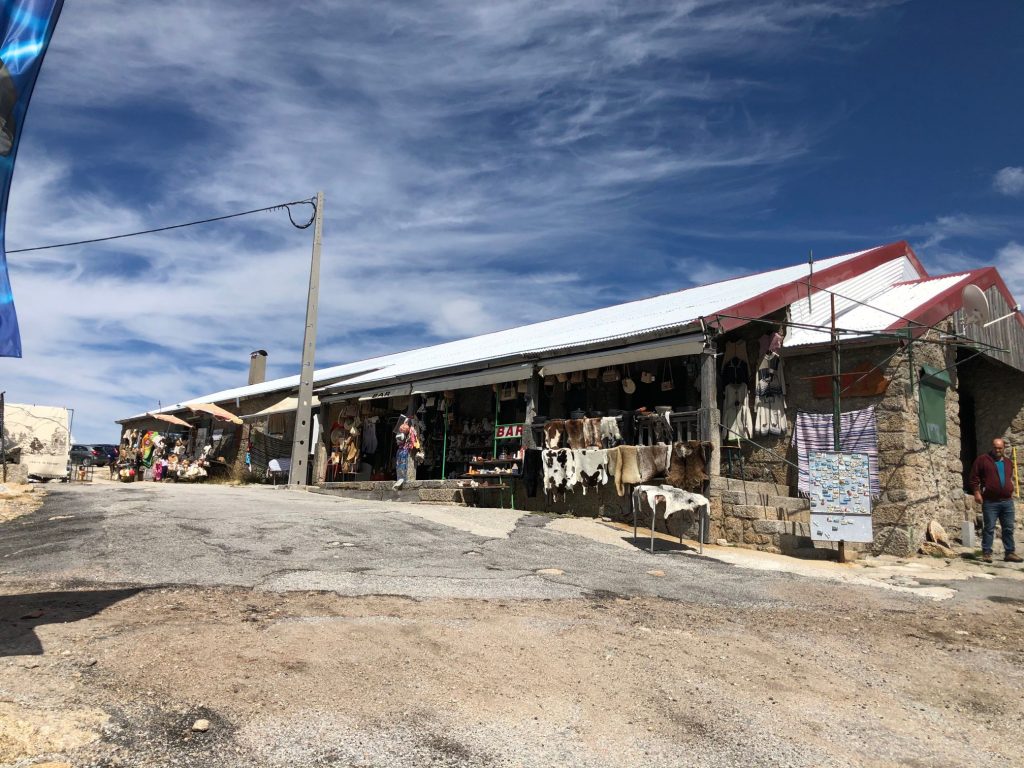 Covão do Boi & Senhora da Boa Estrella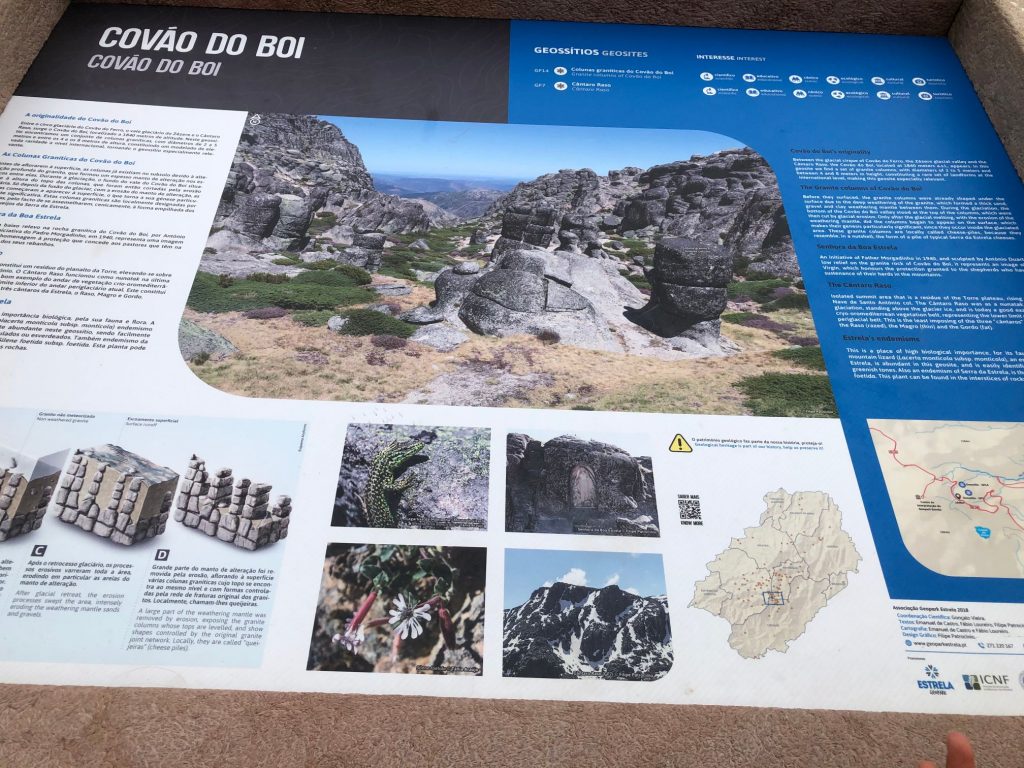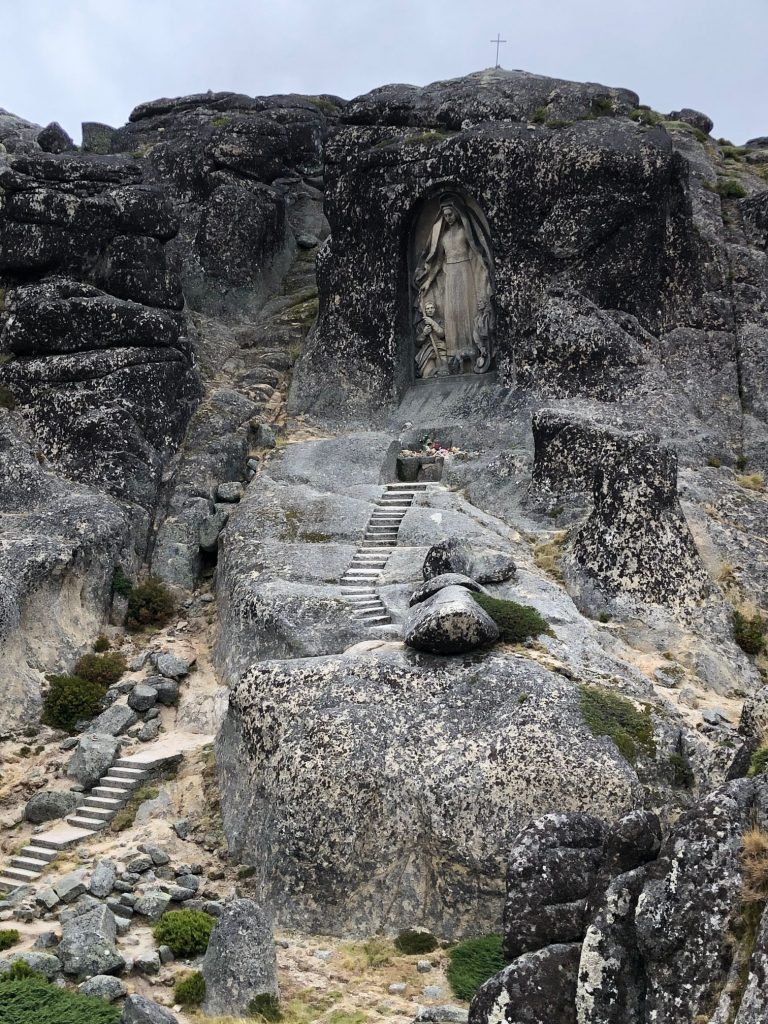 Circos Glaciários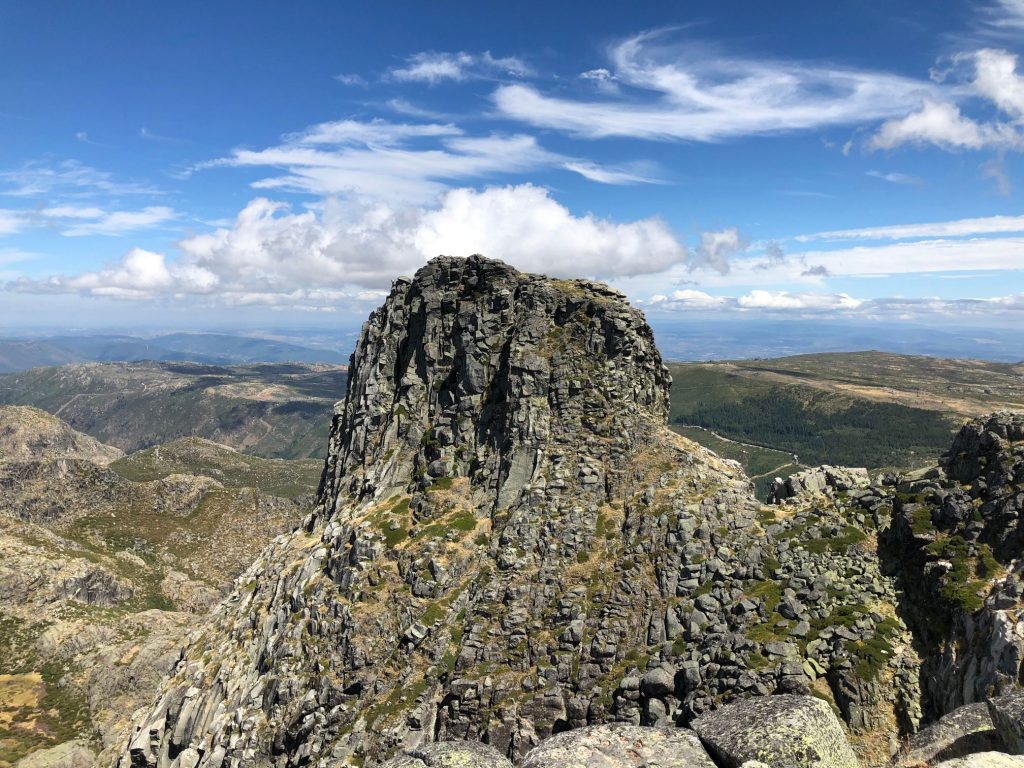 Manteigas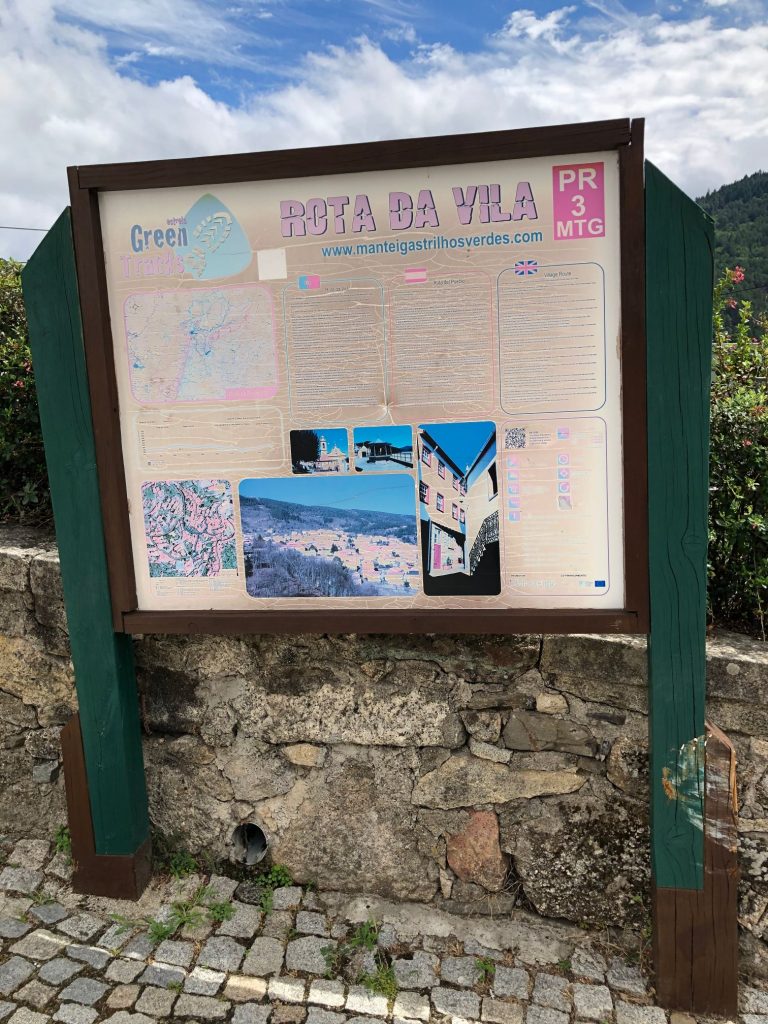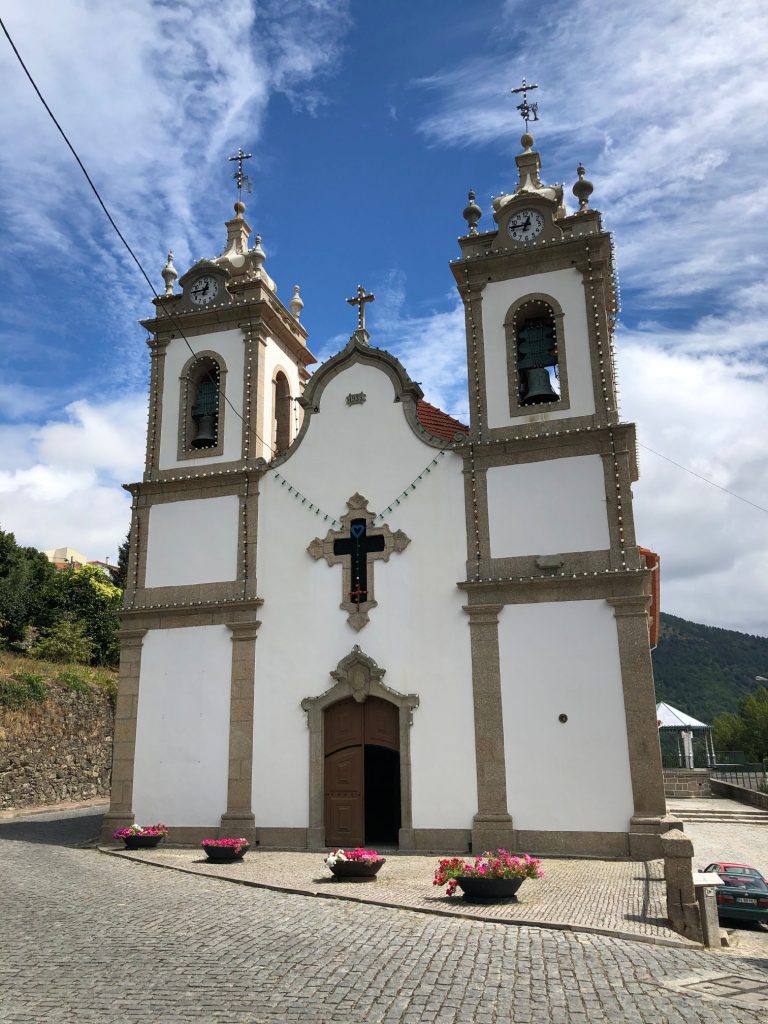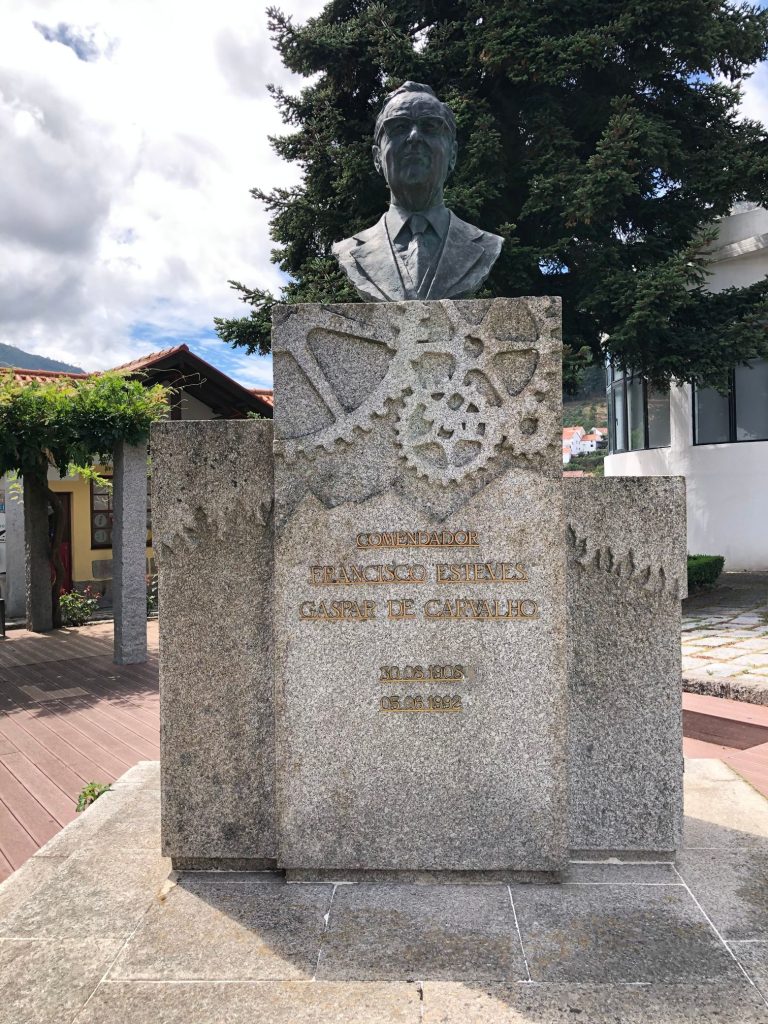 Poco do Inferno
This waterfall had no water cascading down it, only in the bottom but it was still a tranquil place to visit. It wasn't on our original itinerary but hubby stumbled across a signpost for it and fancied a wander in the woodland. We also had our picnic here amongst nature.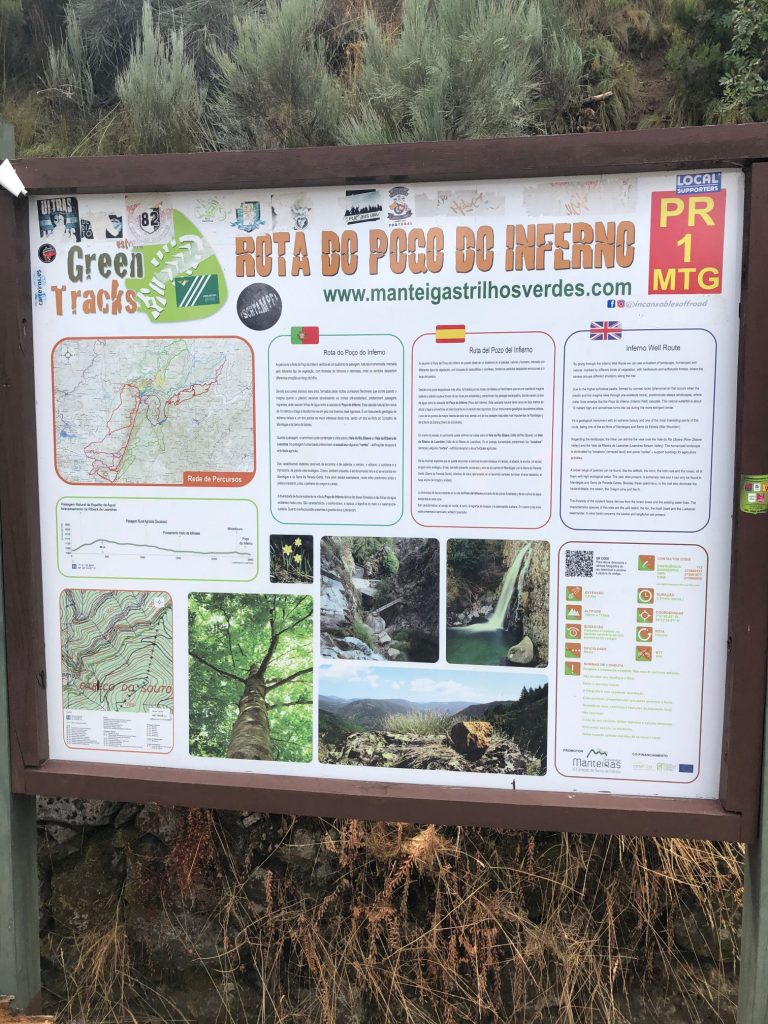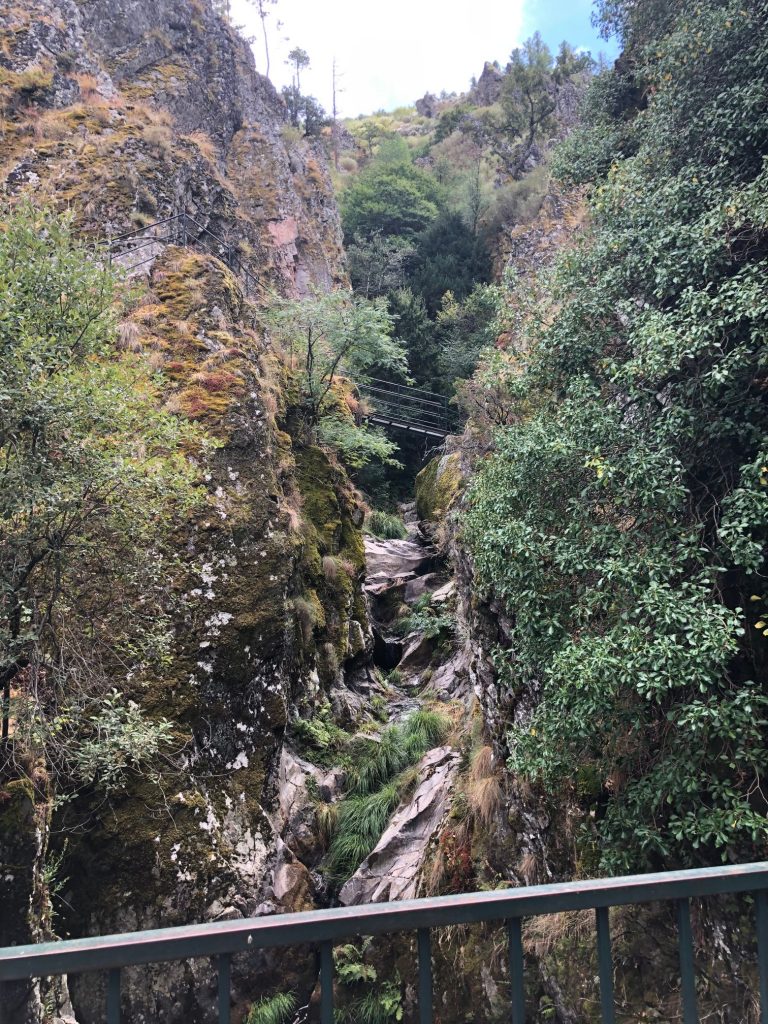 Other delights of Serra da Estrela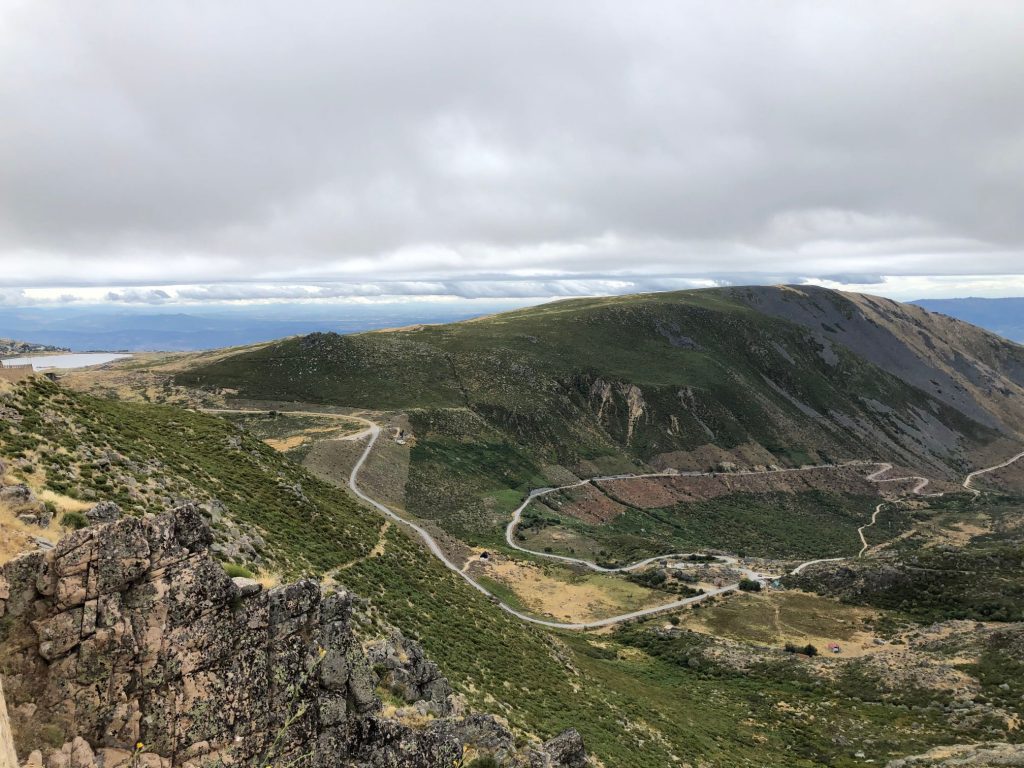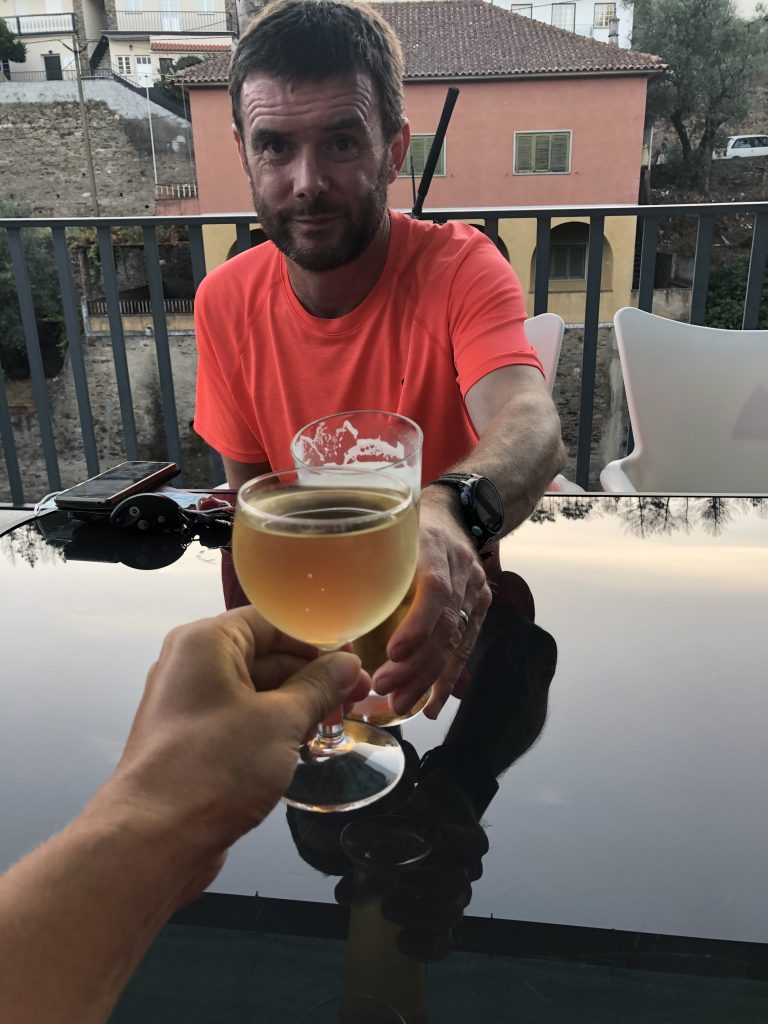 Poço da Broca
I have made a separate post and photo gallery for this place, very spectacular.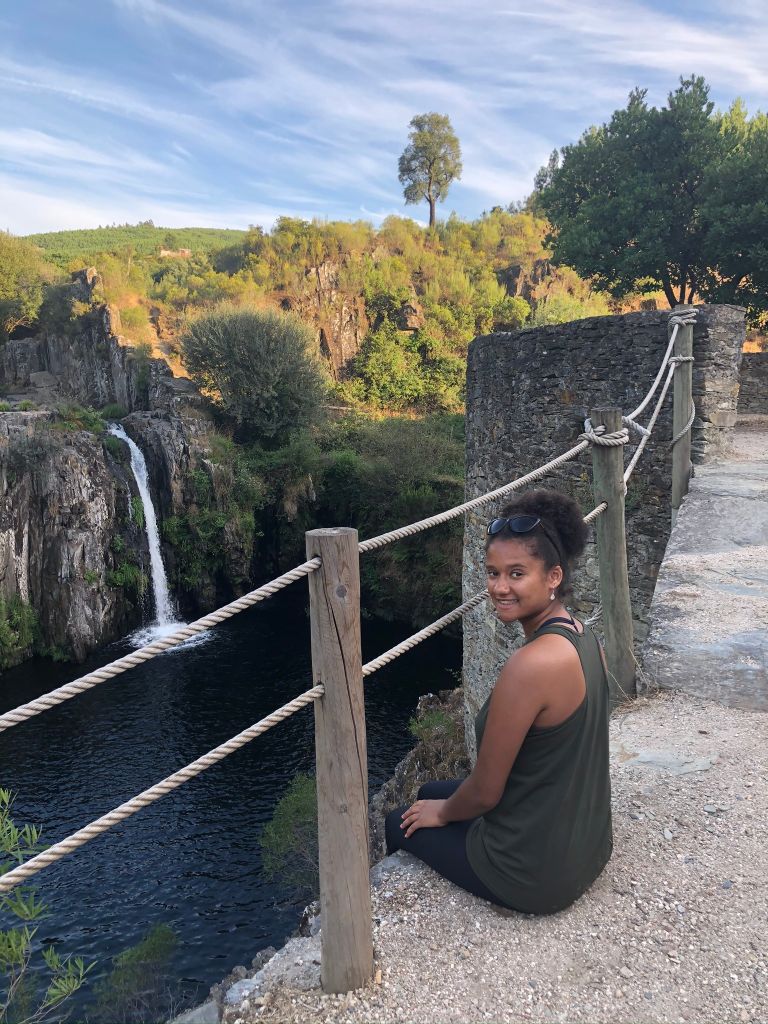 Praia Fluvial de Loriga
I have also made a separate post and photo gallery for Loriga river beach. The only river beach set in a glacial valley! It is without doubt the most quaint and beautiful river beach that I have visited so far and in the Top 10 to visit in Portugal.