AN AFTERNOON TRIP TO POÇO AZUL (BLUE WELL) & POÇO NEGRO (BLACK WELL)
The weather here in Central Portugal has been very mild for November so I planned an awesome day trip to São Pedro do Sul to visit 2 wonderful natural treasures. You probably know by now that I adore waterfalls and find them so therapeutic. There are several waterfalls in this area so it was difficult to narrow it down to just 2 and we have already visited so many of the best ones in Central Portugal. On this occasion we did not participate in any official hiking trails although there is an "Água de da Pedra" (Water and Stone route) which looks pretty epic. The waterfalls are located 11 km apart from each other so we drove to both and then embarked on the short walk to each. It took 1 hr 30 mins for us to reach our first destination by car from our casa and we arrived around 12.30pm. I was planning on venturing on a hike in the Serra da Estrela but the weather forecast said it may rain a little in that area and the temperature was around 7c as it's so high up in the mountains and I didn't want to risk injuring myself further by falling over due to it being wet and slippery underfoot and São Pedro do Sul was predicted to be a glorious sunny/cloudy 17c so there was no competition. It was so good to get out in the fresh air and reboot my energy levels after my recent running accident. I may have had the lady perimenopausal period from hell but I got my ass up and out because THIS GIRL CAN! And I always feel better after exercise.
Poco Azul
GPS Coordinates (Car Parking area): 40°46'51.6″N 8°09'54.7″W
Poço Azul (Blue Well) is located next to the small village of Sobrosa, in the parish of Santa Cruz da Tapa and municipality of São Pedro do Sul and district of Viseu. We parked at the nearby parking area, next to the stone cross and information board. We followed the signpost down the trail which was a short walk of 500 metres to reach the well. The pathway is lined with pine and chestnut trees as well as grape vines and you are rewarded with a beautiful view of the stunning Arada magical mountains in the distance. We saw many birds, dragonflies, butterflies and gecko's en route as well as a friendly horse. Wow, what an amazing tranquil place. I was expecting there to be a few people at the well due to the weather being 17c, it was a weekend (Saturday) and the fact that it was only a 500 metre walk to reach such glory. As usual, we had the whole place to ourselves for quite a while which was great because it gave us time to explore the area and take some photos. Later on one family arrived, a mum, dad and 2 teenage daughters.
This place really is magnificent, such a pretty charming little oasis and a place of rare beauty. The water derives from the Landeiras stream which joins the Vouga river and cascades down the gigantic ancient eroded granite rocks, forming lots of small waterfalls and rock formations down into a spectacular lagoon at the bottom with translucent pristine emerald green water. The trees line each side providing shade and the tree branches created pretty shadow effects with the sunshine peeking through. There are 2 terraces and stone seating picnic areas to relax in. We decided to climb onto a huge boulder in the middle of the water amongst the nature art which gave the most spectacular view of the waterfalls and frothy white rapids. The water was too cold for a dip in November but I can imagine it's a very popular refreshing spot in summer time. We spent some quality time relaxing next to the divine lagoon listening to the calming sound of the water and watching it bubbling and rippling over the rocks, branches and twigs which was extremely soothing for the mind, body and soul. I still cannot get over the vivid bright colour of the water! You will be amazed at the colour, it's like an emerald gemstone glistening under the sun. Although it's called Poço Azul (Blue Well) it's actually a gorgeous green colour. You may know by now that I never ever edit, use filters or photoshop any of my photos. I like to keep it real especially with nature. The Azul well is also a perfect paradise for biodiversity. The wonderful rare Small Apatura butterfly makes this valley its home.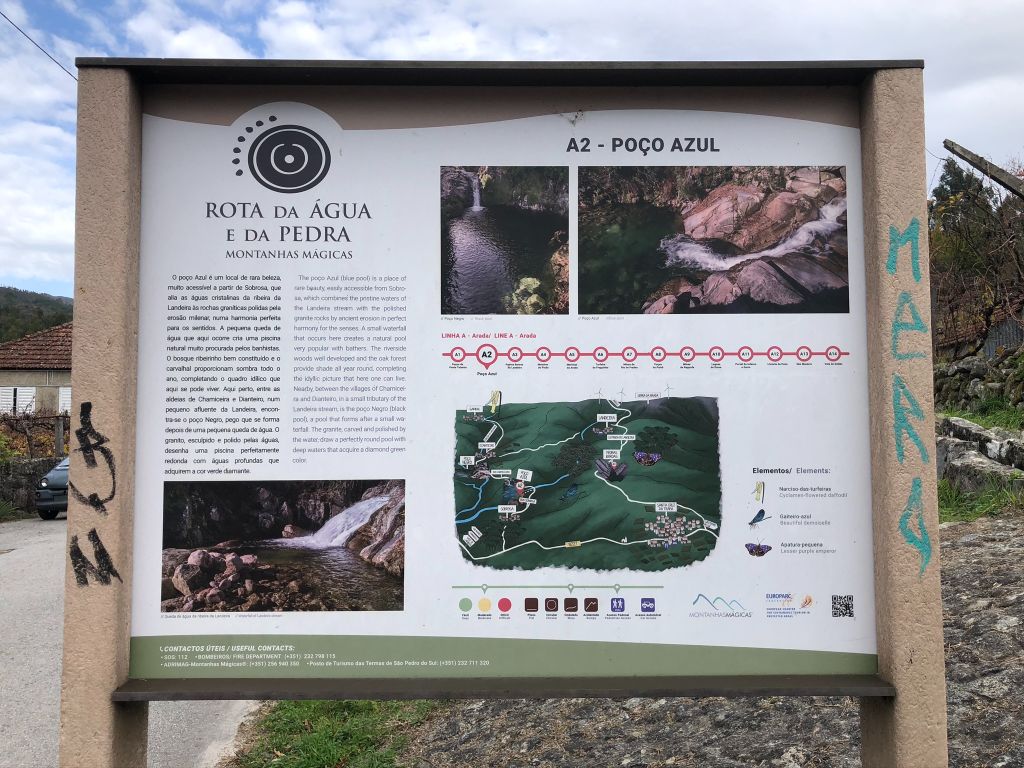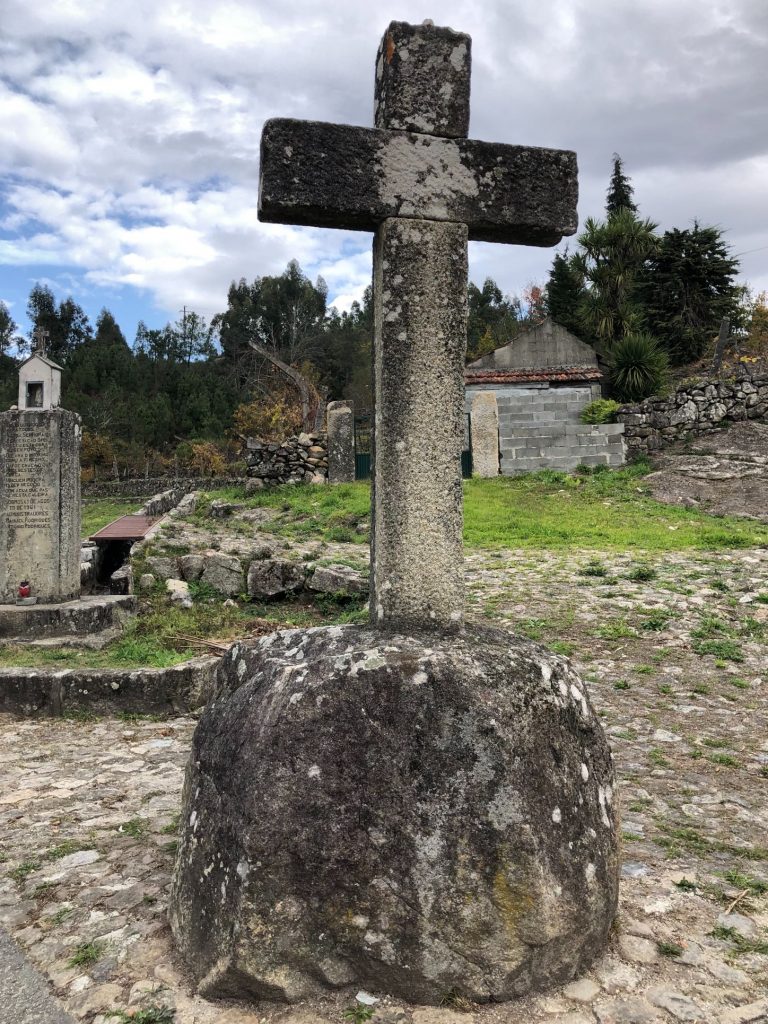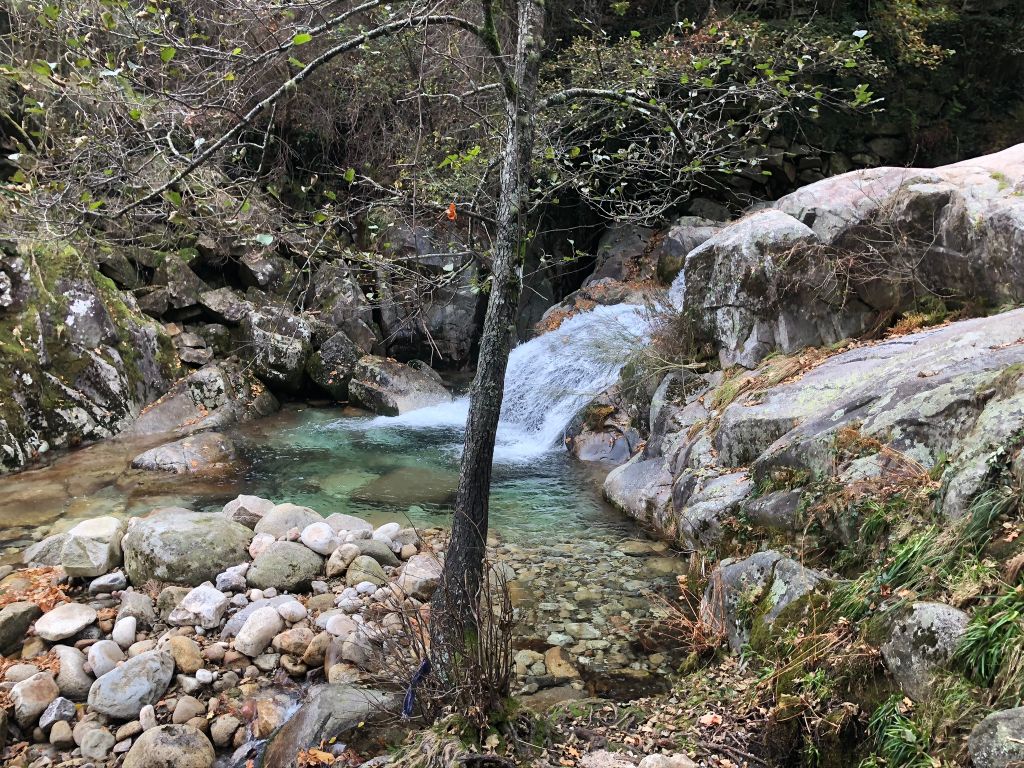 Waterfall/Well Selfies
I also just realised that we are wearing kind of matching coloured tops again, Mr & Mrs Neon – the future is bright, the future is orange neon (ha ha). Also in future I need to stand with my left hand side facing the camera as you can clearly see my 2 huge war scars on my shoulder and elbow from my recent running accident. Oh well (ha ha).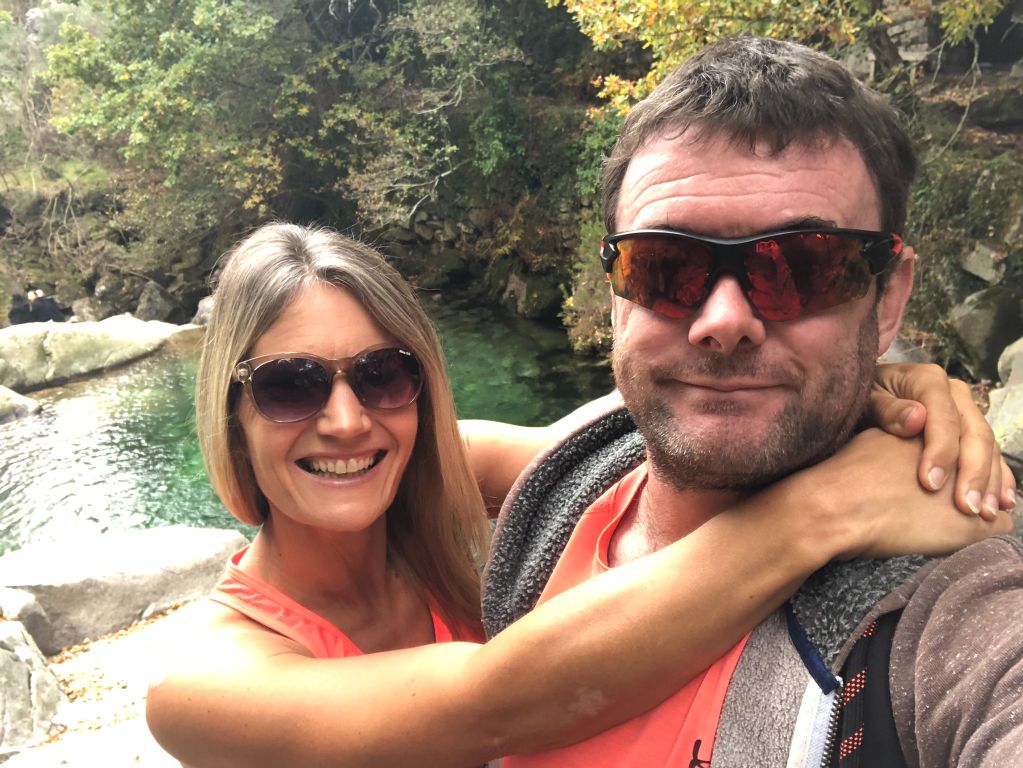 As Banhistas (The Bathers) – Saucy Rock Art
What makes Poço Azul unique is its amazing rock art. We stumbled across some interesting pieces of artwork engraved into the granite stones scattered amongst nature. I really enjoyed exploring the Poço Azul rock art carvings "As Banhistas" by the artist Custódio Almeida, how fascinating! Lots of sexy ladies engraved into the granite. Hubby particularly enjoyed the one where the fish looks like it's getting a bit over familiar with the ladies fanny and there is another where the lady looks like she is giving the man a golden shower! I doubt this was the artist's intention but judge for yourself. I could have stayed here forever but after a snack and drink it was time to venture on to the next delight.
Middle aged Swingers – Baloiço de São Pedro do Sul
I found a swing en route to the second well and had to make a pit stop to enjoy a glide through the air. We both had a go on the swing seeing who could fly the highest towards the fluffy white clouds. The views are spectacular even on a cloudy day in November. There was a lot of graffiti on the swing seat and I'm always intrigued as to what the words say and the story behind the author, which is why I often photograph the text and translate it once home. Apparently the author is ranting about how the earth is flat (ha ha).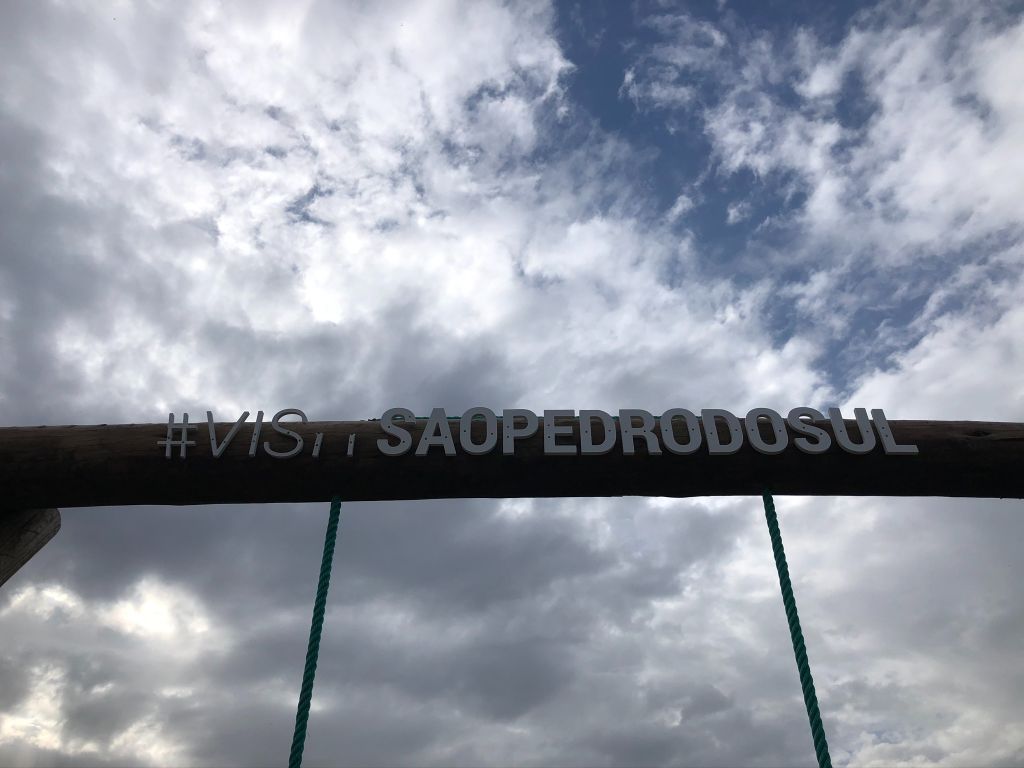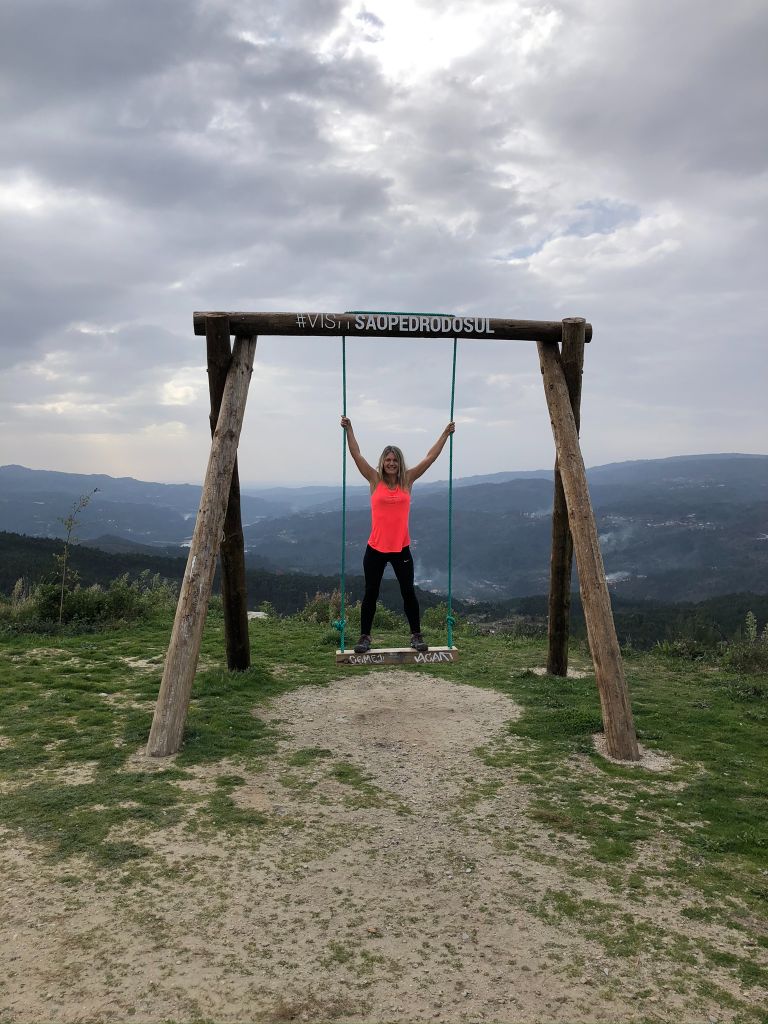 Poço Negro
GPS Coordinates: 40°48'57.5″N 8°13'41.5″W
Poço Negro (Black Well) is located near Sernadinha, a small town right next to the village of Manhouce, in the municipality of São Pedro do Sul and district of Viseu. Poço Negro is part of a group of wells that form part of the network of Poços do Rio Teixeira or Poços de Manhouce. Once you reach the area of Sernadinha you will find signs directing you to Poço Negro. If you have a normal low car and not a 4 X 4 my suggestion is to park at the top and walk the short 1 km to the well. The tarmac road soon turns to a dirt track which is not in the best condition with several large pot holes. The dirt track is a descent and not challenging at all to walk. At the bottom you will have the option of turning right through green gates or left. This is where we made our first mistake.
The Trail to Poço Negro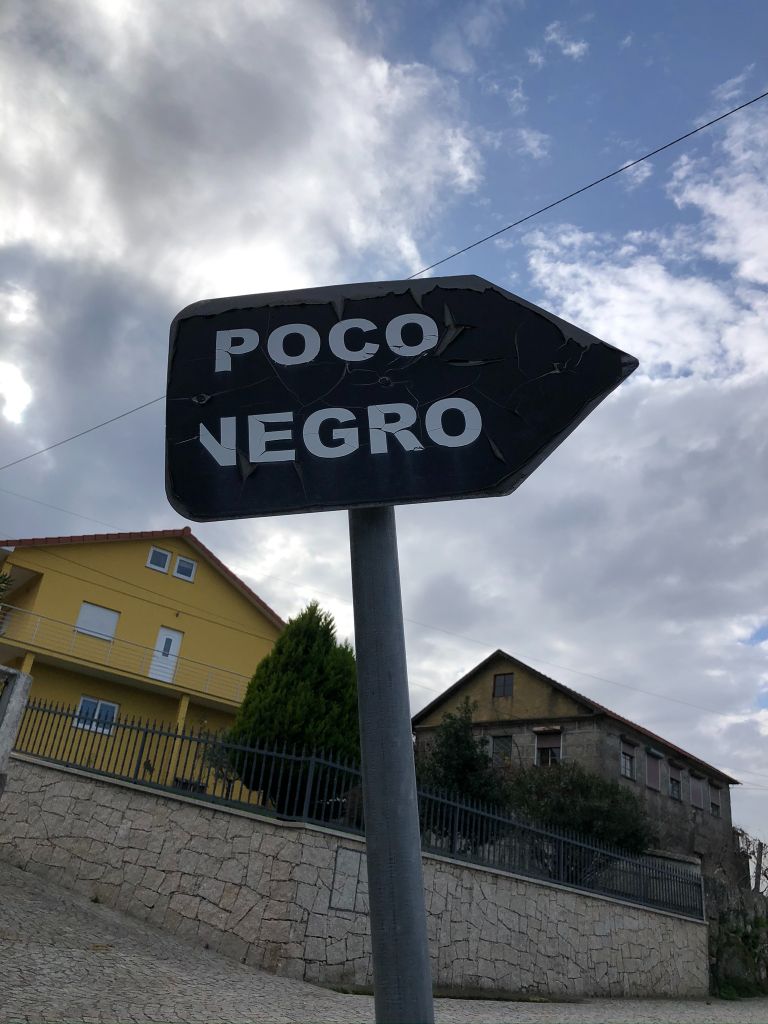 The Friendly Feline Friends
I encountered a couple of friendly cats along the way there and back to the car. I'm not really a fan of cats and much prefer dogs. I think they both could sense my aura and knew that I didn't like cats as the black one stuck his tongue out at me and the tabby cat just gave me the stink eye whilst he showed me his butt hole, how rude! (ha ha).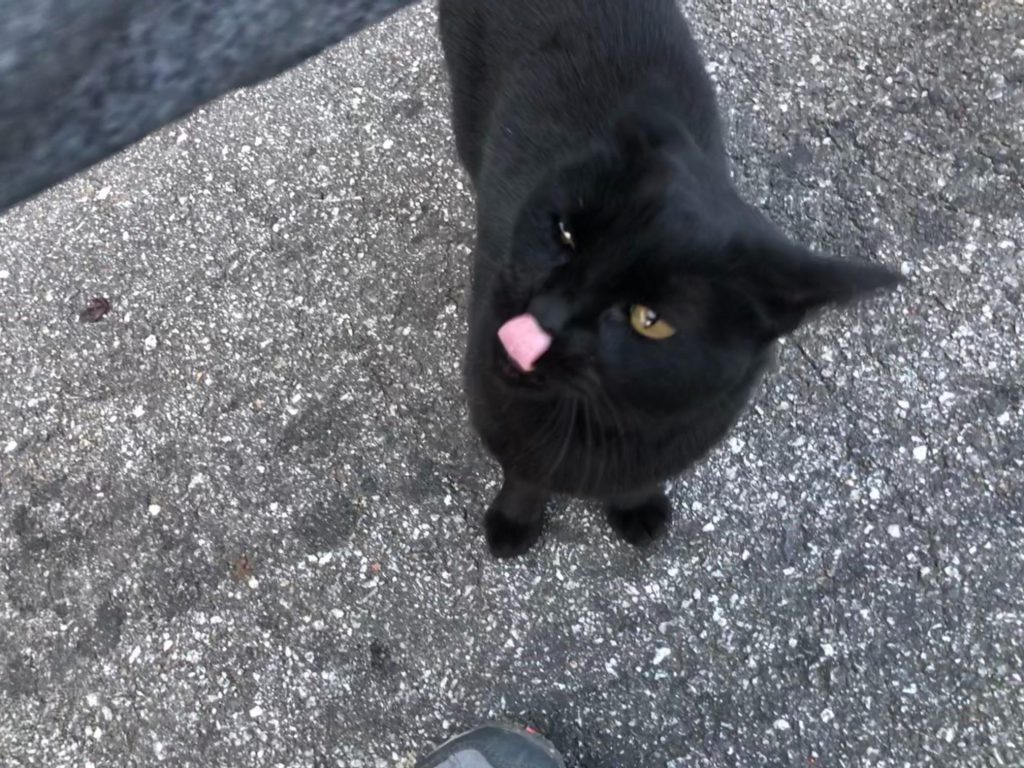 Tree Hugging Holistic Helen
There was plenty of tree hugging on the way down, not from hubby, I am still working on him. One day he will hug a tree and then he will realise what all the fuss is about. Holistic Helen is working her magic on him, slowly but surely (ha ha).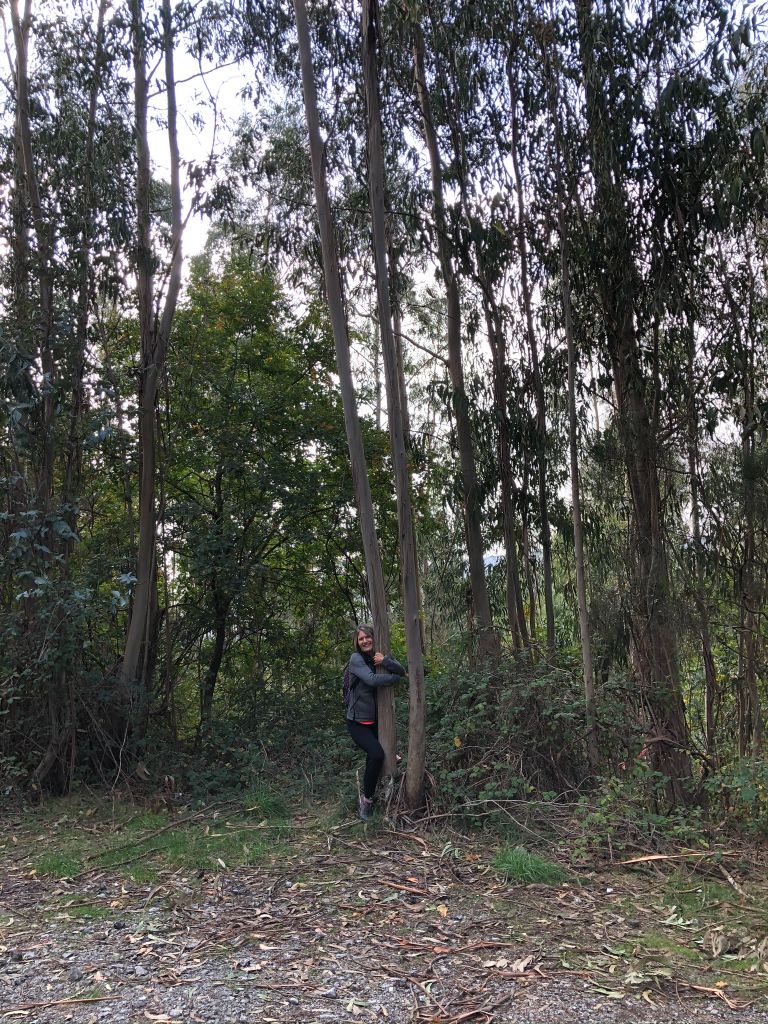 Awesome Autumn Hiking
I love Autumn adventures and it's definitely my favourite hiking season as well as Spring as it's cooler than summer hikes, there are way fewer tourists and the fall foliage and colourful splendour of the leaves and sweeping panoramic landscapes make me smile. The Autumn crisp air with a hint of sunshine through the clouds is just the perfect temperature and I love chilling on huge granite boulders catching brilliant coloured reflections in the deep lagoons below the waterfalls. I even enjoy the challenge of the elevations and the mountain goat climbing over mythical mossy rocky cliffs getting covered in mud and the opportunity of viewing a vast host of wildlife. Oh and who doesn't adore hiking through the crunchy leaves and kicking a huge pile high up into the Portuguese sky then watch them gracefully fall to the ground!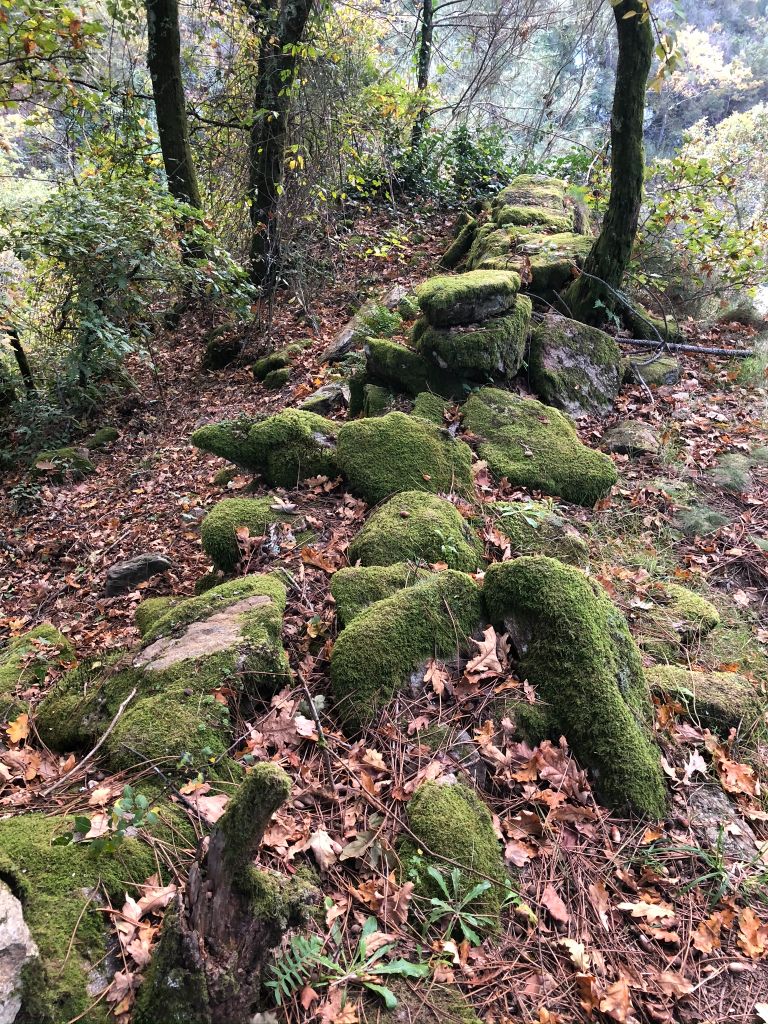 The Wrong Turn (LOST then LOST again!)
Once we were at the bottom of the dirt track we were faced with green gates on the right and a forest pathway on the left. We initially turned left as there were no signs confirming which way was correct. We could hear the water flowing towards the right so god only knows why we turned left but we did. I think it was because somewhere hidden in my brain I had read a blog that said it's a right turn to the dam and a left turn to the well. After hiking about 1 km and not finding anything that resembled a well we turned back, retraced our steps and entered through the green gates. This path is again another descent by dirt track which curves around to the left where you will see a picnic park. Before it curves to the left make sure you explore the little area on the right as we found a water course and mini dam with lots of wildlife including a tiny frog who I named Fernando. There were also so many sparkly rocks and stones underfoot which looked very magical with silver flakes which I assume were iron sulphides. My photos don't seem to show their epic shininess. When life gives you the period from hell immerse yourself in glittery stones and sparkle all day. Nature is such a powerful healer.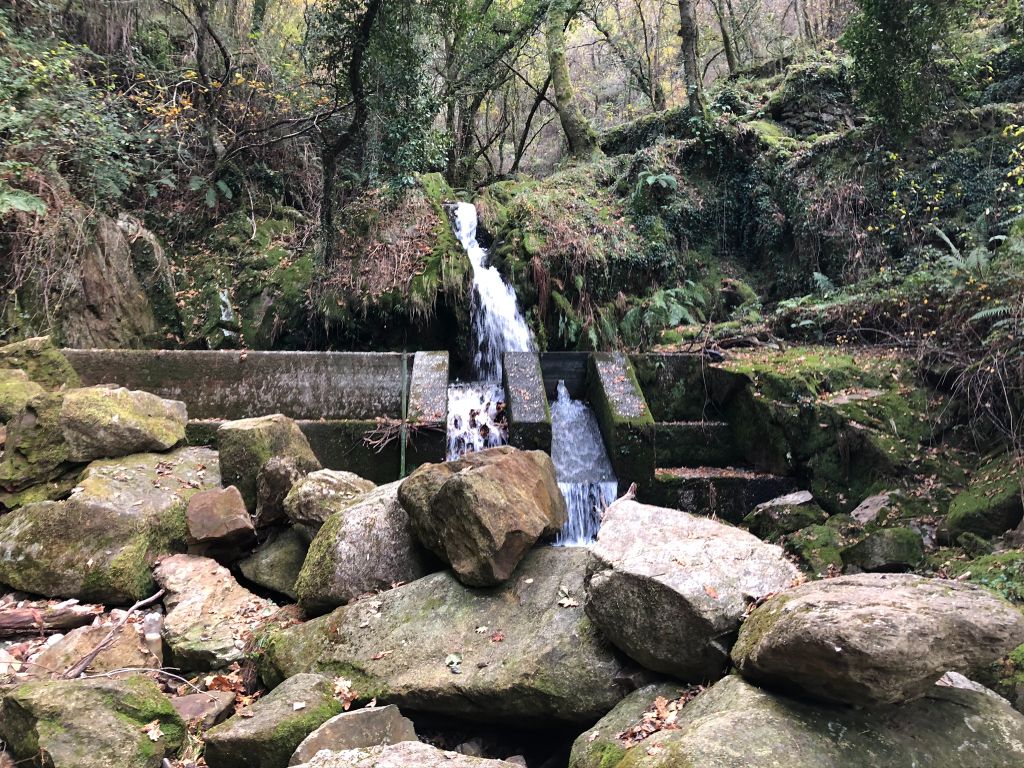 Oh Damn
At the picnic park we made our second mistake as we followed the path a short time until we found the dam. If you reach the dam you have gone too far and need to head back. In all fairness it wasn't really our fault as there was a family camping in the picnic area with 2 tents, a fire and 2 cars parked so we missed the steps down to the well as it was a bit awkward stumbling across them so we hurried on our way. I didn't even realise it was a picnic area as they took over the whole place. Once we reached the dam we backtracked up the hill and through the green gates and continued on the path that we originally took as we assumed that we just didn't walk far enough the first time. This confused us as the well was only supposed to be a 1 km walk from where we parked our car.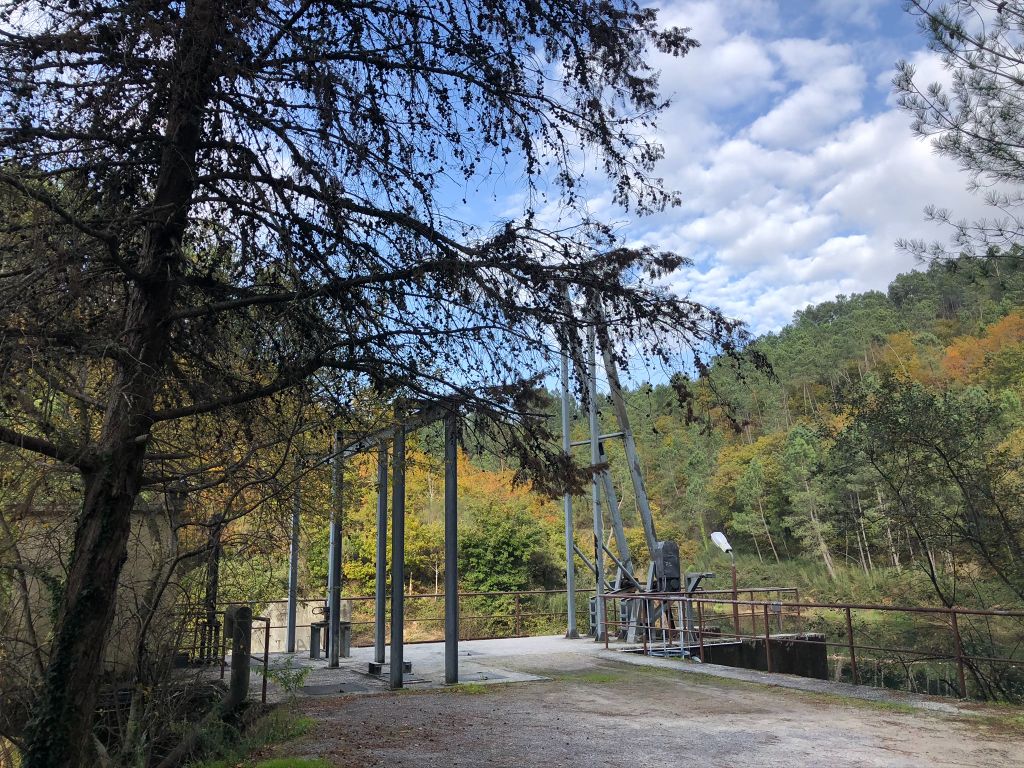 Captivating Nature
We continued on this pathway which had lots of stoney terrain underfoot for some time until we were faced with another dilemma. Once we hopped over a little stream we had the option of a route straight ahead and another route down the steep cliff side. Hubby started the tricky climb down the cliff and I decided to walk on a bit to see what I could discover. We have never split up on a hike before and it did cross my mind that I may never see him again. I was hoping this wouldn't be the case as hubby had the car keys (ha ha). I ended up walking to a dead end where there is a cave/tunnel and gigantic cool shaped rocks with a sheer drop off the edge. It was stunning but very scary so I walked back to meet hubby.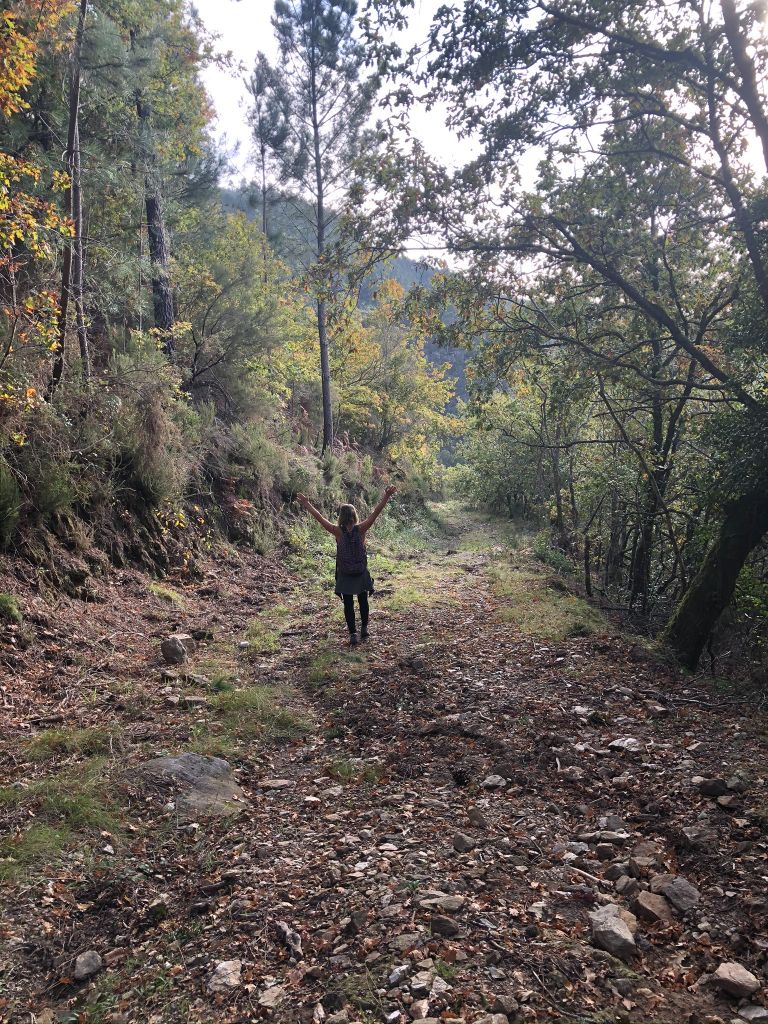 The Near Death Experience
By this time he had climbed back up and was slightly unsure if his way was the right way but he said it's very difficult to climb down. I gave it a go and took the lead, carefully descending inch by inch and grabbing onto any stable tree branch and muddy rock that I could find that would hold my weight. About half way down it got really slippery and the tree branches disappeared and I was faced with a steep muddy moist dangerous hillside embeded into the cliff. I stopped for a breather in the squatting position and looked down with sheer panic in my eyes. I like to push myself but I also know my limits and there was no way I was going to manage this without injuring or killing myself so we reluctantly headed back. My shoulder is still bad from my running accident and I did not want to end up in hospital again. At this point I felt a little sad, deflated and wondered if we would ever get to see Poço Negro. I wished that our wifi would work so we could download the GPS and obtain directions. As we walked back hubby's wifi started to reconnect on his phone and we managed to access the correct directions, yippee! We were gutted but laughed our heads off when we realised where we had gone wrong.
The Gateway to Heaven – If at first you don't Succeed Try, Try Again
Once you reach the green gates you need to turn RIGHT and enter through the green gates and follow the path to the picnic area. This is where the camping family were located. I was mildly embarrassed having to make eye contact with them again (ha ha). On the left there are steps leading down to the well, they are not very visible and easily missed. I took a photo of my hubby pointing in the correct direction to help others. Where is the bloody signage! I was so tempted to make my own signs. Also the picnic area is not massively obvious, it just looks like woods to me, apart from the wooden picnic table. The family are just to the right of my photo, you can see the smoke from their huge fire drifting across the photo. I still blame them for blocking our view and in return I expected to be invited to their epic BBQ (ha ha).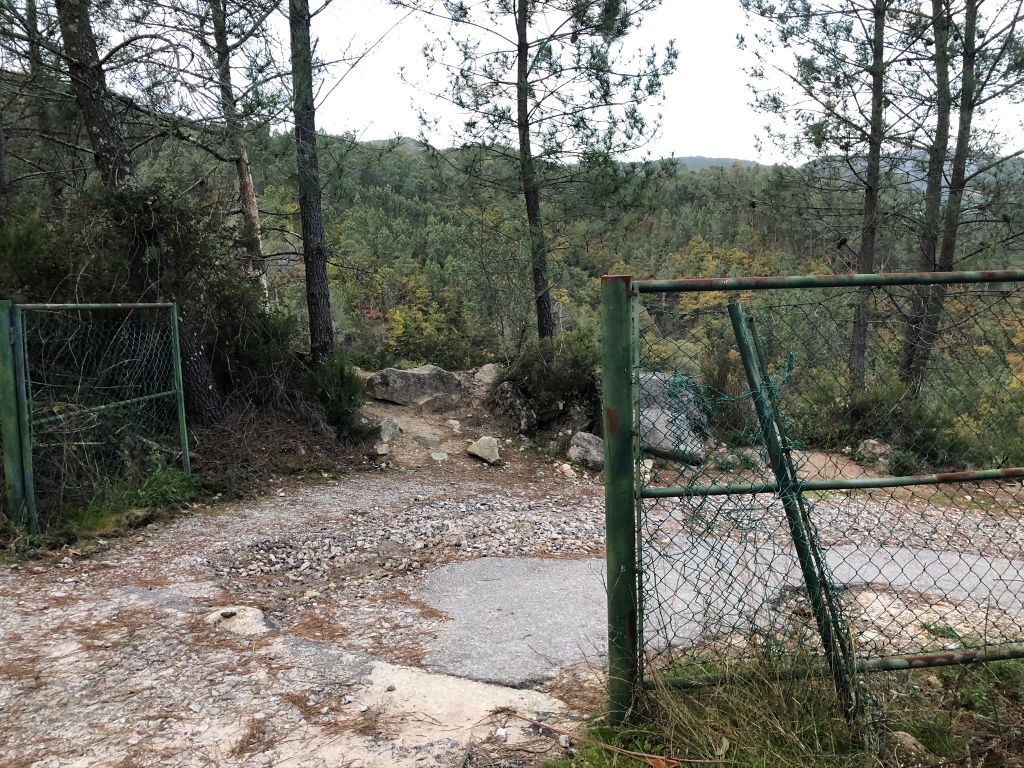 Falling in Love with Portugal, one Waterfall at a time
Better late than never! I can't believe that we walked straight past the entrance to the well! We often get lost but this time it was an epic fail because we went wrong twice (ha ha). To be honest it was fine because we usually hike around 10 km and this trip was only a couple of km in total and not much exercise so it was good that we got to hike around a total of 6 km as I need all the exercise I can get at my ripe old age. Also we got to see the dam and the huge rocks with a magnificent view point which we wouldn't have seen if we hadn't got lost. By the time we reached Poço Negro it was 4pm. It's so exciting when you hear the waterfall before you see it, I wonder if it's just me who gets goosebumps. We first explored the amazing bird's eye view from above, what a superb idyllic oasis and kind of a wild river beach. Pure and raw nature, full of power and beauty, right in the heart of the Serra da Arada, a perfect granite paradise. The waterfall is huge and there are other smaller waterfalls to view too. The climb down to the bottom is a bit tricky but a must as you get a spectacular side view of the huge waterfall, just be careful with young children. Again, we were the only ones here so had the whole place to ourselves as usual which was amazing. We clambered over huge mossy boulders and sat on a rock with our legs dangling off of the edge with a pure sense of freedom. Views like this are hard to beat.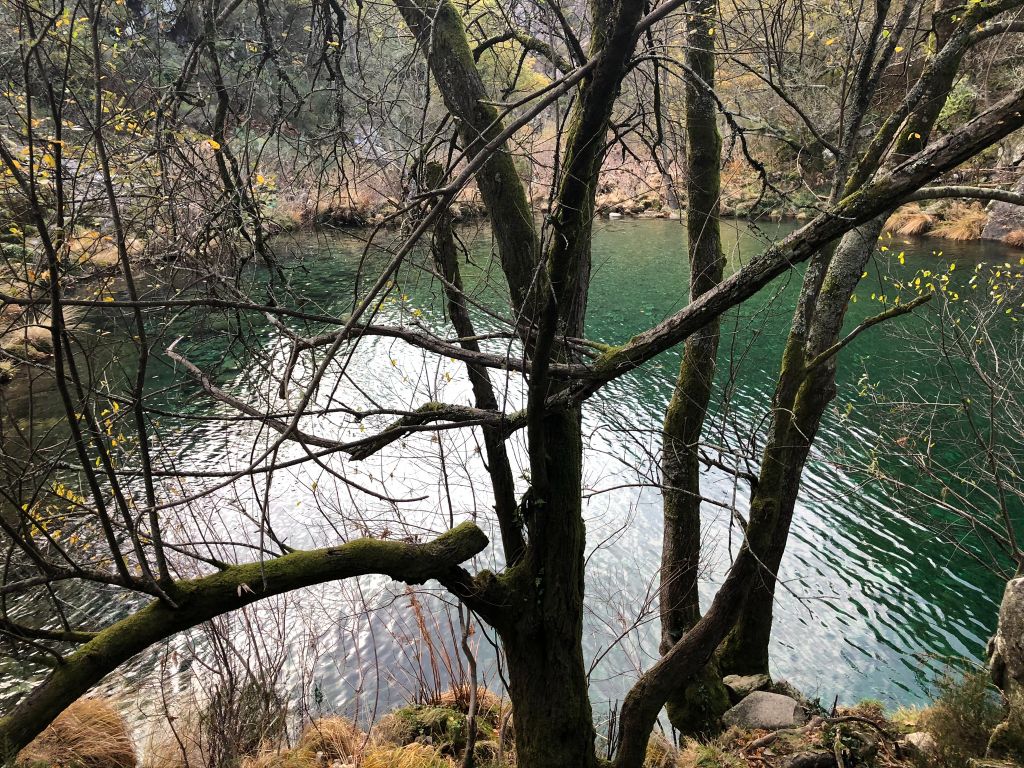 River Deep Mountain High
The waters are from the river Teixeira which is one of the wildest rivers in Portugal. The river runs between steep cliffs of dense vegetation, sculpting it's way through the rocks. The huge natural lagoon at the base is stunning, I did not expect it to be so gigantic and I loved the surrounding nature of the idyllic forest and the perfect blue cloudy sky hidden by dense leafy treetops in the magical mountains.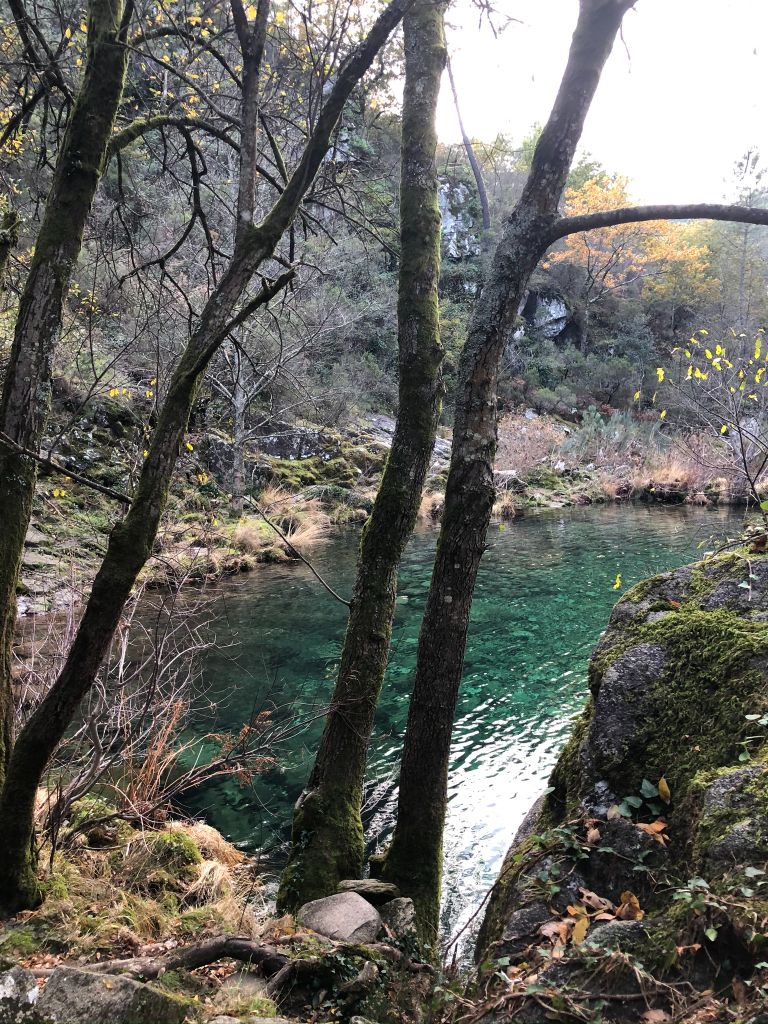 Mountain Goat climbing and Hidden Caves
Hubby found a little cave and after exploring the area and climbing over huge boulders and hopping over little serene rock pools we mountain goat climbed on all fours back up to the top and found a secluded spot to enjoy our picnic lunch.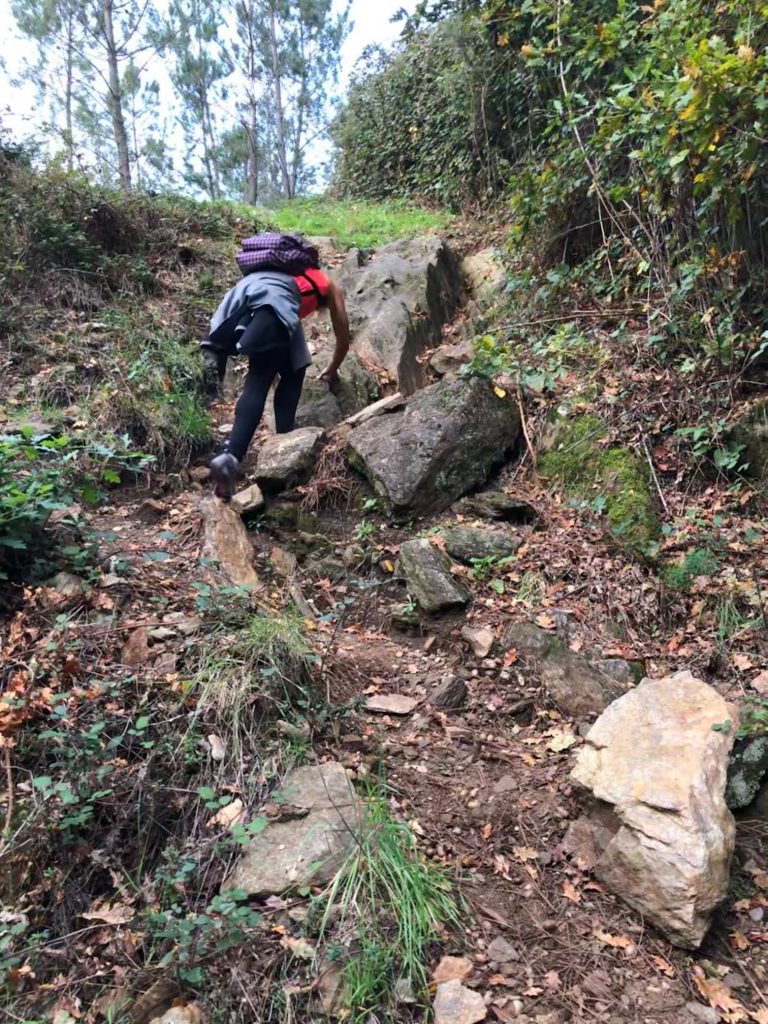 The Perfect Picnic Spot
Here is our perfect paradise and romantic spot where we laid our picnic blanket down. Tranquility and pure bliss right at the top of the waterfall next to a smaller waterfall, pans and pretty rock pool with crystal clear diamond water. We enjoyed a yummy late lunch whilst watching the leaves drift along the little rock pool and dissapear over the edge of the falls. We made a pact to return next year in the summer time with Teanna (my daughter) for a wild swim and to watch the locals dive from the cliffs edge. Will I be diving from the top of the cliff? Hell, NO! (ha ha) but I am happy to watch the local talent gracefully dive from the hidden heights.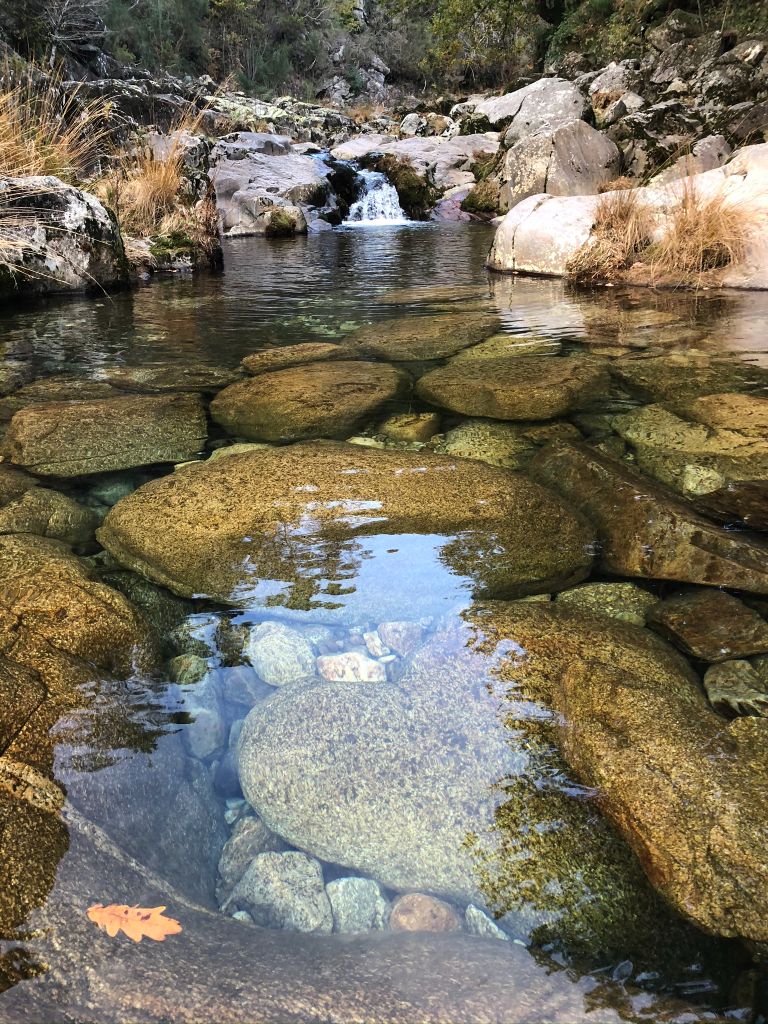 Tasty Picnic – Bright Yellow Eggs freshly laid by Helen's Happy Hens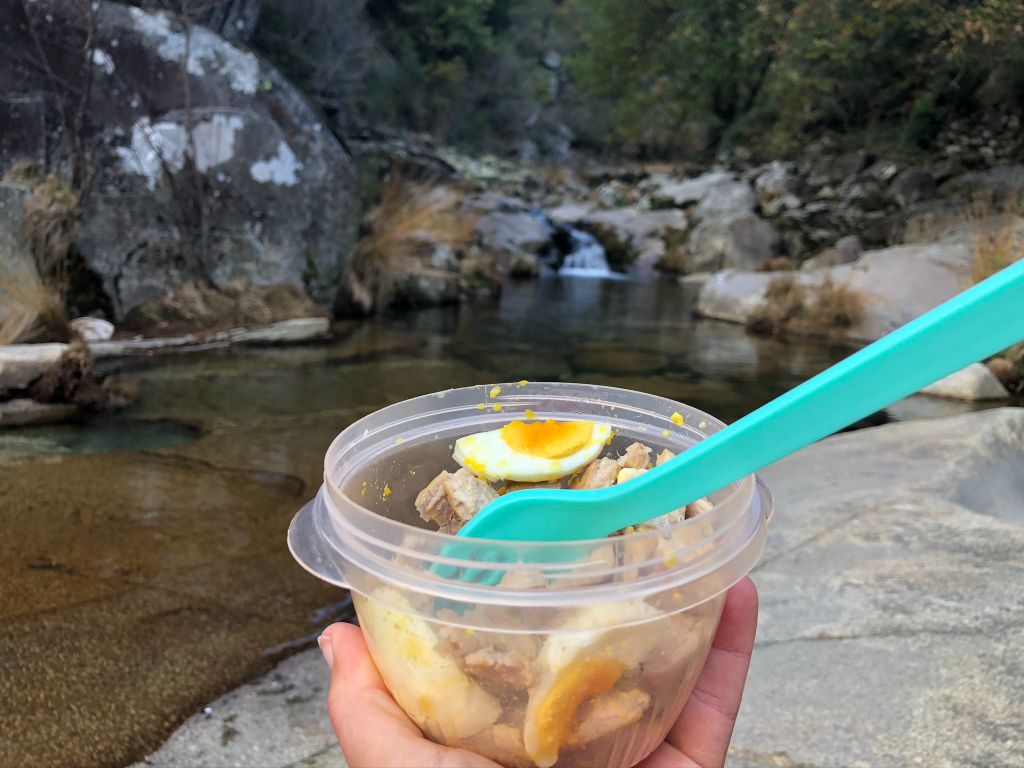 Pans
I was intrigued to find circular depressions (known as pans) at the top of the waterfall right next to our picnic area. The holes are naturally made over thousands of years when the waters evacuate through the rocks with the help of pebbles, how fascinating! I am quite accident prone and I was worried I may trip and fall down a hole and disappear off the face of the earth. At least I was wearing my neon top which I could whip off and use as a distress flag if needed (ha ha).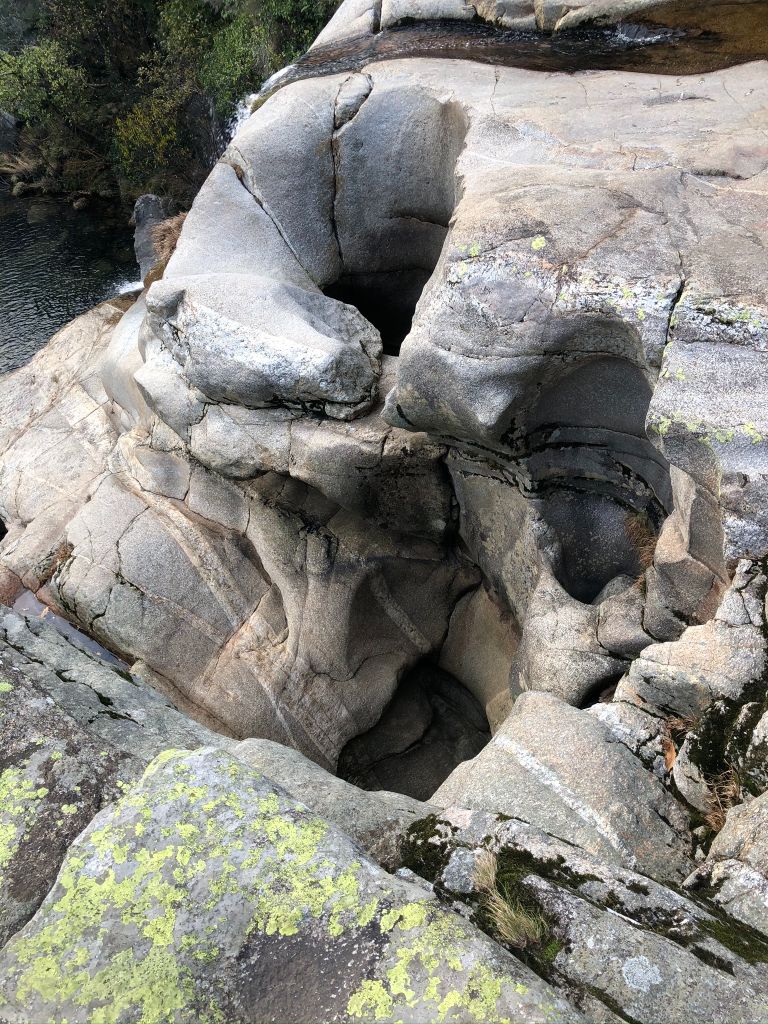 What's in a Name
The water is not actually black but a beautiful rich emerald green. The well is said to have got it's name "Poço Negro" due to the waters that quickly become dark for those who dive into its depths and from the projected shadows.
Overview
The day of this trip I awoke with the lady perimenopausal period from hell, severe lower abdominal pain and clotting (apologies TMI – ha ha). I could quite easily have crawled back into bed and hid under the covers for a couple of days but I forced myself to get out of bed and venture out to explore this wonderful country and I am so glad that I did. Exercise always makes my pain feel better but it's the first step which is the hardest and biggest challenge.
I fell totally in LOVE with both Poço Azul and Poço Negro. 2 amazing natural wells and mother nature at it's best in its pure raw state so no bars/cafes/toilets/BBQ's/bins to spoil the atmosphere. Due to the lack of bins I was expecting more rubbish to be littered around but it was immaculate and very clean which is great that people are taking their trash home with them to recycle. I was absolutely dazzled by their beauty and bright emerald green coloured waters, super impressive. Both truly are unique in their own right and are a glorious granite utopia shaped by waterfalls with dense, leafy vegetation surrounding the enigmatic deep waters. If you fancy an escape to an oasis and hidden haven in the Portuguese mountains with enchanting scenery then this is the place for you. When I first set eyes on each attraction I was literally blown away and speechless. I was also a little emotional as I never know what to expect so I try to get my hopes up so I'm not disappointed but these places are like something out of a mysterious ancient old fairytale and the rock art was the icing on the cake and a much delighted added bonus. To be able to visit such places on a warm sunny day in the middle of November and spend quality time with hubby makes my heart sing with joy. We are so very lucky to live so close to these awesome natural treasures. I am already planning my next trail because I CAN!
Native Forest Day (November 23rd)
Today is Native Forest day! Some of my favourite precious tranquil moments here have been hiking through Portuguese forests with my soulmate exploring the wonders of nature. I call it Helen's happy place and I could not live without my Forest Therapy. I think in my previous life I must have been a mythical forest fairy.
Happy Native Forest Day! Have fun in the forests folk – Keep unlocking those opportunities.
UPDATE
2022 Summer visit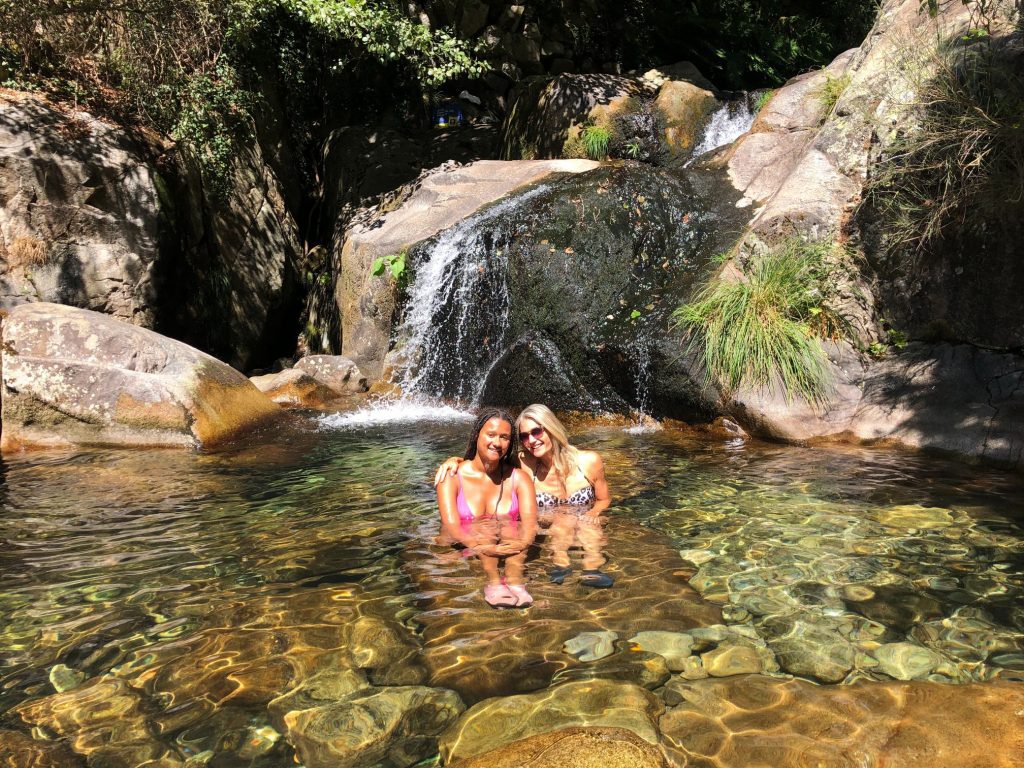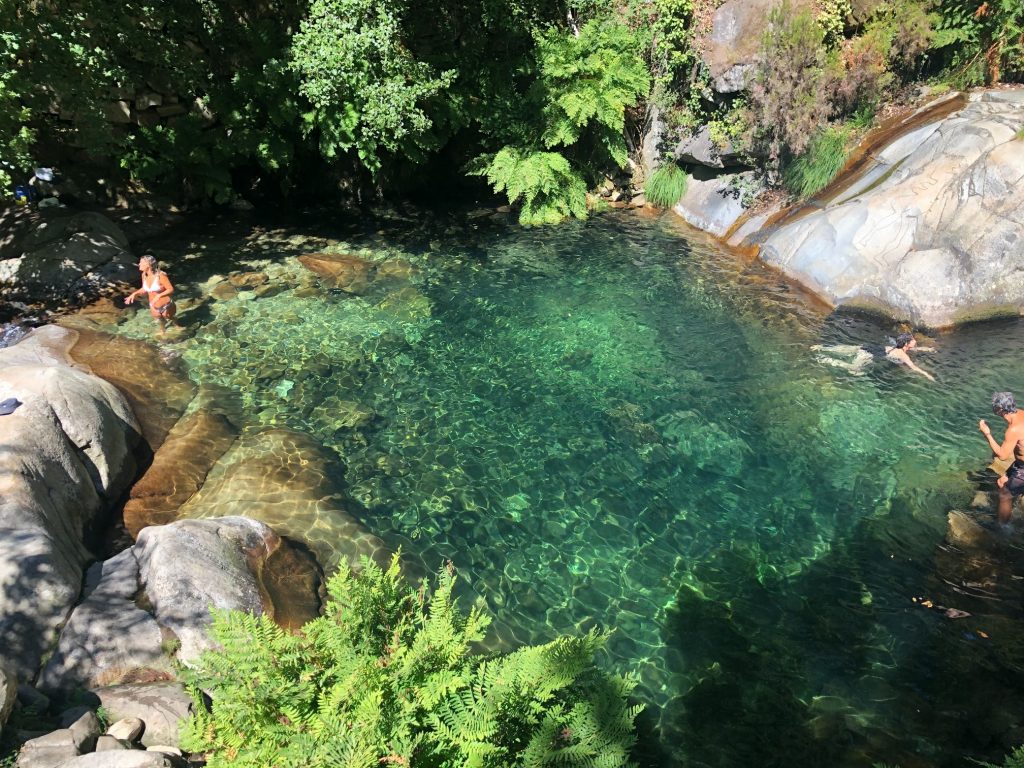 2023 Summer Visit