UTILITIES
Our solicitor met us in Arganil to assist with putting electricity, water and house tax in our names.
IMI (IMPOSTO MUNICIPAL DOBRE IMOVEIS (COUNCIL PROPERTY TAX)
Tax payable by property owners. You need to visit your local Câmara Muncipal to register. It is calculated in relation to the tax value of the property (value of property set by tax authorities). It is usually paid yearly in 2 instalments. Rates may vary depending on location of property. Arganil is 0.3% one of the lowest in the country for 2019. We received our bill for 2019 in April 2020 and the whole year (2019) is a tiny €67.26, so much lower than the UK which we paid over £1700 per year for a small 2 bed flat. If it is over €500 you get to pay in 3 instalments instead of 2. If you are in possession of a house on 31st Dec you are liable for the IMI for that whole year. Although we only arrived late on 31st Dec 2019 we still have to pay for the whole of the 2019.
PHONE/INTERNET
There are a few choices for phone and internet. We decided to go with MEO as they offer high speed fibre optic internet. We signed up for a 2 year package deal with 1 month free and no installation cost – internet, home phone and TV box. We had a huge wait of nearly 2 months to be installed as they had to instal posts and as we are in Portugal that means 2 men to dig a hole, a different team of 2 men to erect the pole and a different person to connect the internet. Welcome to Portugal! We now have a super fast internet.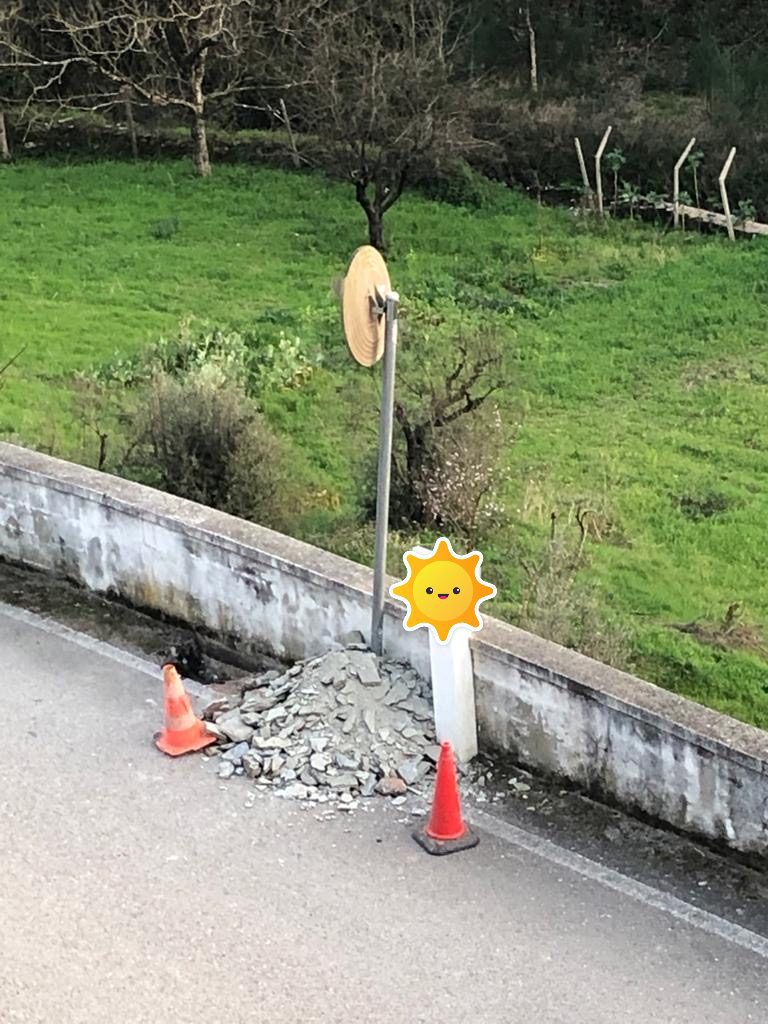 NOWO are another internet provider and cheaper than MEO but offer a lower connection speed.
WATER
You need to visit your local Câmara Muncipal to register for water and complete a Contrato de Prestação de Serviço – Agua. Utility bills here usually are put in one person's name, not joint. A direct debit is set up so payments come directly from your bank account and you receive bills in the post. Ours averages around 10 euros per month.

ELECTRICITY
We are with EDP and to register we had to visit the EDP store in Arganil and the lady completed forms by hand and set up a direct debit. Electricity is very expensive and we pay around 50 euros a month. We also experience several random power cuts!
GAS BOTTLES
We have 2 different gas bottles, one butane and one propane. One is for hot water and the other is for the gas cooker hob. Gas bottles are sold in many places and we get ours from the local petrol station. Cost is around 27 euros per bottle and they deliver, swap over bottles for an extra euro. Our hot water one lasts around 6 weeks and the cooker one lasts several months as only the top hob is gas.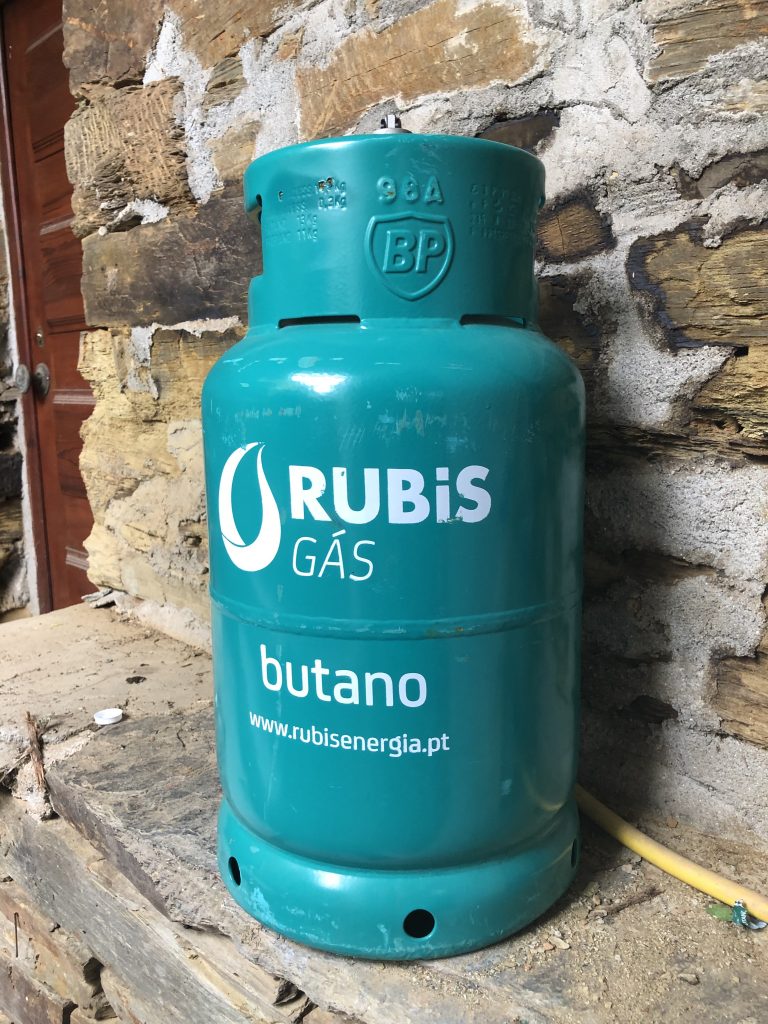 WOOD/LOGS FOR LOG BURNER
You can source logs from many places for a log burner. We get a delivery who brings them up all our steps and delivers to the sun room. Cost is 50 euros for a load of logs, I'm unsure of the cubic metres but they last a month or more in winter time.
2022 UPDATE
We don't actually buy any logs anymore. We have realised that our house holds a steady temperature in Summer and Winter. We may have to use the air con in the bedroom during the heat of summer but we only ever light a fire in the lounge at Christmas time. Our days usually finish around 7pm when we enjoy dinner then we retreat to our bedroom and sit on our bed as this is where our T.V and Netflix is located. If we ever feel cold which is rare, we just put a jumper on or our Oodies. It must have saved us a small fortune which is fantastic.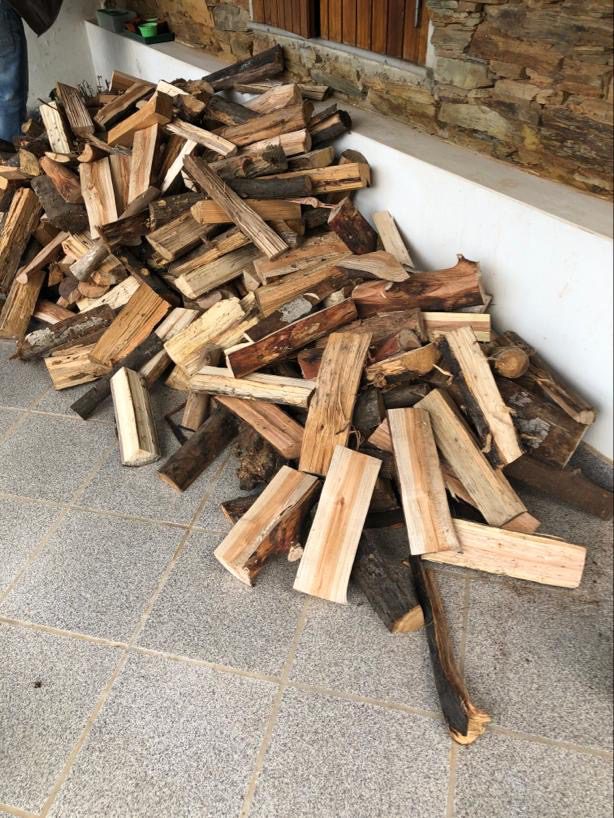 MOBILE PHONES
We came to Portugal with a Giffgaff Sim card and goody bags which was great for me to communicate with family and friends in the UK. Unfortunately to have a Giffgaff sim card you need to have your main residence in the UK. We recently got emails to say that we will be charged for roaming 0.36p per MB, 3.2p per min and 1p per text as we have been out of the UK for over 2 months. I messaged them and they gave us an extension until mid April.
After this date we will be sourcing Portuguese Sim cards. As we have an internet, phone and TV package with MEO we will likely go with one of their pay monthly plans.
Alternatively for a Upload service, NOWO offers 500MB & 500 mins/SMS @ €7.50 a month, 1GB & 1000 mins/SMS @ €13.50, 2GB & 2000 mins/SMS @ €16 or 4GB & 4000 mins/SMS @ €21 (uses the MEO network). For Postpaid service, NOWO offers 1GB & 1000 mins/SMS @ €5 a month, 2GB & 2000 mins/SMS €7.50 or 4GB & 400 mins/SMS @ €10.
https://www.nowo.pt/movel/planos-movel/
You really do need a Portuguese mobile number here for deliveries, online banking and internet installation as they won't call an international phone as it costs too much. Don't forget that messages, sending photos and video chat via Whatsapp, Snapchat and Facetime are free. House Party is also very popular to video chat to multiple people at once as well as Zoom.
Update 2022 – WOO
Fast forward to October 2022 and we have decided to source a new Mobile phone provider. Currently hubby has a phone with dual sim card and our Portuguese sim is a pay as you go. It is costing us tons to use the Internet whilst out and about, which is not very often. I found a really good deal with WOO. For just €10 per month you can get a sim card with 4GB + 6GB Data and 1000 Min/SMS and you get to keep your number. The extra 6GB is for 12 Months and you get 1 free month if you order your shim via their App. You can also cancel at any time so no commitment. They also have a plan for €15 and €20. Just in case you are wondering the Network is NOS.