POÇO DA BROCA 2020
Poço da Broca waterfall and river beach is located on the Alvôco riverside, in the village of Barriosa, in Vide, Southwest end of the Serra da Estrela Natural Park. The name translates to 'Well of Broca'. We first visited here after our day trip to Fraga da Pena, Piódão and Foz d'Égua. It was early evening by the time we arrived so we returned on another day to sample the delights of the river which actually was not as cold as we had anticipated. This is where hubby became 'Official Lilo monitor' as I kept drifting underneath the huge waterfall. What sets this river beach aside from the others is that it has a beautiful cascading waterfall as well as a river beach.
This place is amazing and very tranquil. It has different areas you can explore and a lovely restaurant. It is so quaint and a little slice of paradise. I don't think any words can describe it's true beauty. For me personally I find the lack of areas to sit and chill next to the water quite limited. A lot of the area are rocks and hard ground which is not great for my back. There is no large stretch of grassy or sandy riverbank right next to the water. It was a little tricky entering the water and a random stranger held his hand out to help me in which was so very kind but slightly panicked me due to social distancing. I had so much fun here chilling out on the rocks listening to birds and nature surrounding me. I spent ages floating around on the river with my favourite 2 people in the world. If your reading this Josh – don't panic, you will always be my favourite son (my only son) ha ha. I did have a rather strange encounter with a small child of about 6 years old. She came right up to us and literally launched herself right on top of my lilo catapulting me off, she then highjacked my lilo for a lengthy period of time. It was a difficult situation as she spoke no English and god only knows where her parents were. I was very concerned as it was very deep water and I was also anxious as she had no idea about social distancing. Anyway it was a fun experience and I managed to retrieve my lilo after some time.
On one day we visited Fraga da Pena, Piódão and Foz d'Égua then drove to Poço da Broca. I have not made a new post of Teanna's visit to Fraga da Pena, Piódão and Foz d'Égua as I have already made a separate post about each previously. I have updated each of these old posts with a few photo's from my daughter's visit if your interested to view.
These photos are from our 1st visit early evening and I am surprised how light and fantastic it looks. I didn't take any photos on our 2nd visit as I spent the whole time in the water on my lilo.
GPS Coordinatons: 40°17'36.5″N 7°45'12.7″W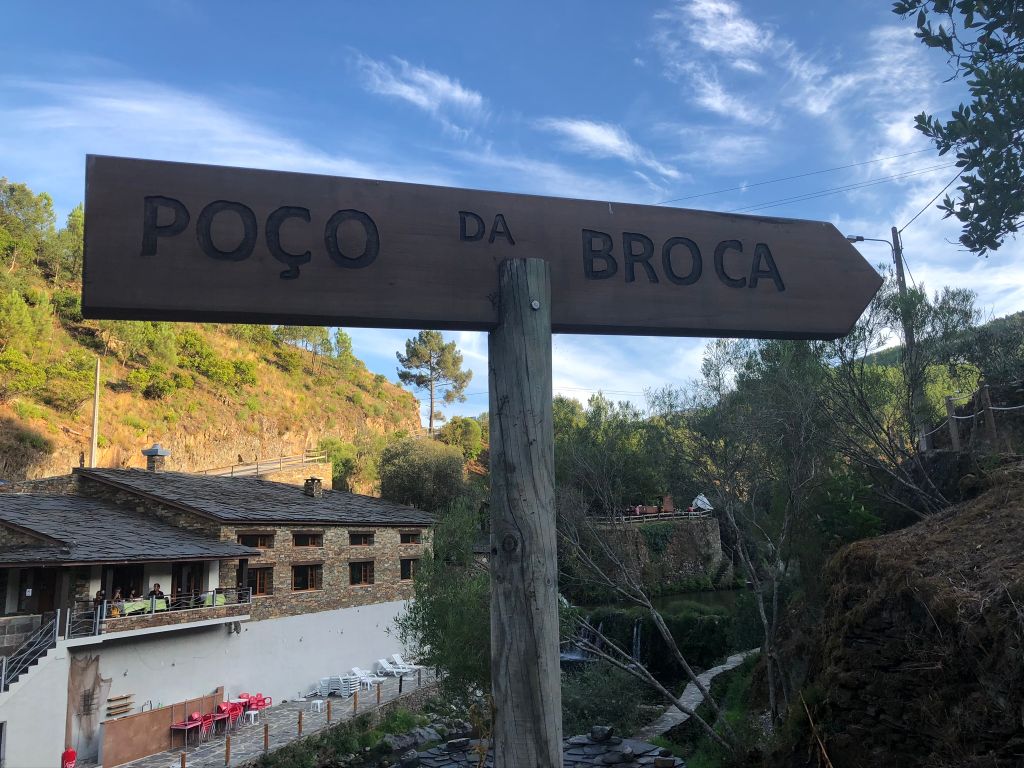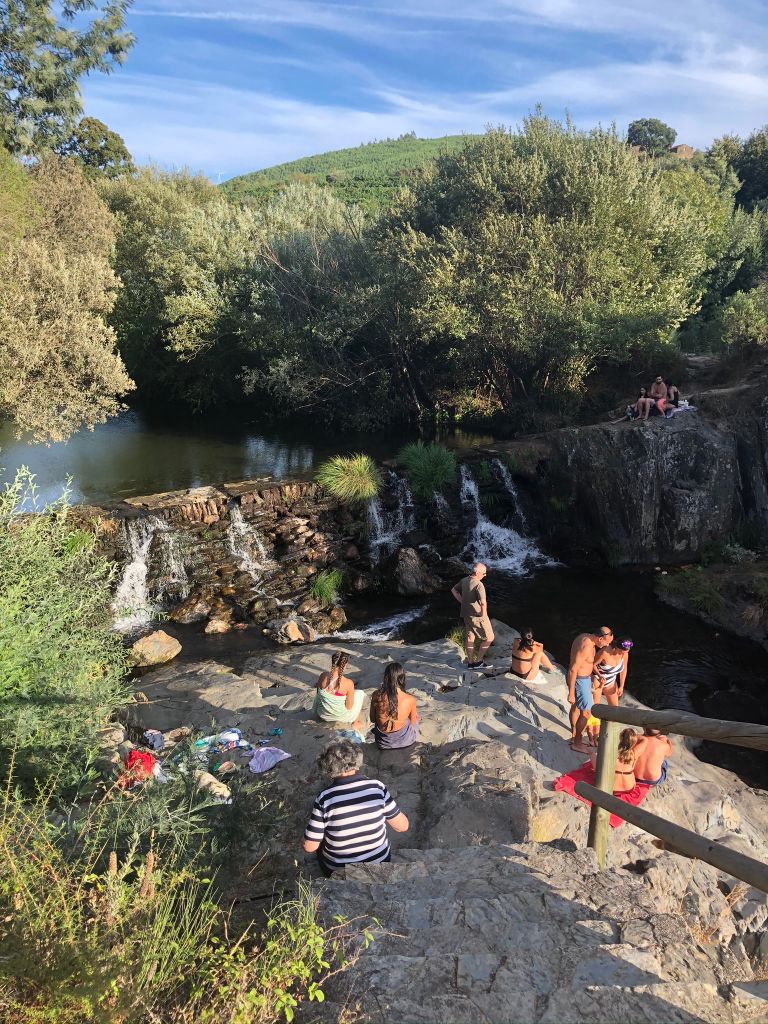 UPDATE
2023 Spring Visit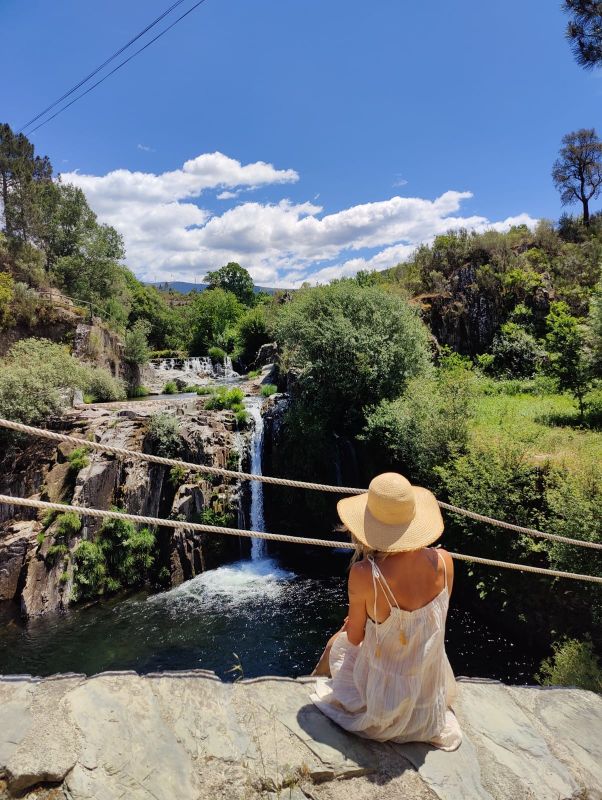 2023 Summer Visit