FIRST SUP OF 2022 & THE GARDEN FASHION PARADE
With the weekend weather predicted high 30's we downed our DIY tools and decided to have a weekend of paddle boarding. I had a great plan of waking up early on Saturday and Sunday, getting 2-3 hours of DIY completed before it got too hot then packing a picnic lunch and heading off to paddle board until our arms and legs gave up. It didn't go quite to plan as it was roasting hot by 10am! I was beyond excited for our first SUP adventure of 2022 on Nemo & Dory. I recently purchased some Mistral attire and as soon as I saw it in the store I just had to buy it so I could match the colour of my Mistral paddle board (ha ha).
SUP Saturday (11th June 2022)
Sun and SUP with my Soulmate and a cheeky ice cream, what more could a girl ask for? This is what life in Portugal is all about. Making treasured FUN memories with loved ones. I told you I would colour coordinate with my board (ha ha). This spot is near Santa Comba Dão and a short 25 min drive from our casa. We got confused at first as we couldn't find our regular entry point then quickly realised that the river was unusually high and our normal spot was totally submerged in water and no longer existed so we found an alternative entry point. It was a scorching hot day (high 30's) so I experienced my first wild swim of the year too. Hubby thinks he is David Hasselhoff from Baywatch in his new sexy red Mistral shorts (ha ha). Unfortunately I am no Pamela Anderson and I can't do red as I just look like a cheap prostitute and it's not a good look on me unless I want to earn a few € (ha ha). I annoyingly had the theme tune from Baywatch stuck in my head all afternoon, hubby was delighted with my vocal talent and me singing the lyrics over and over again to him. I don't even know the full song just these words (ha ha).
Some people stand in the darkness
Afraid to step into the light
Some people need to help somebody
When the edge of surrender's in sight
Don't you worry
It's gonna be alright
Cause I'm always ready
I won't let you out of my sight
I'll be ready
I'll be ready
Never you fear
No don't you fear
I'll be ready
Forever and always
I'm always here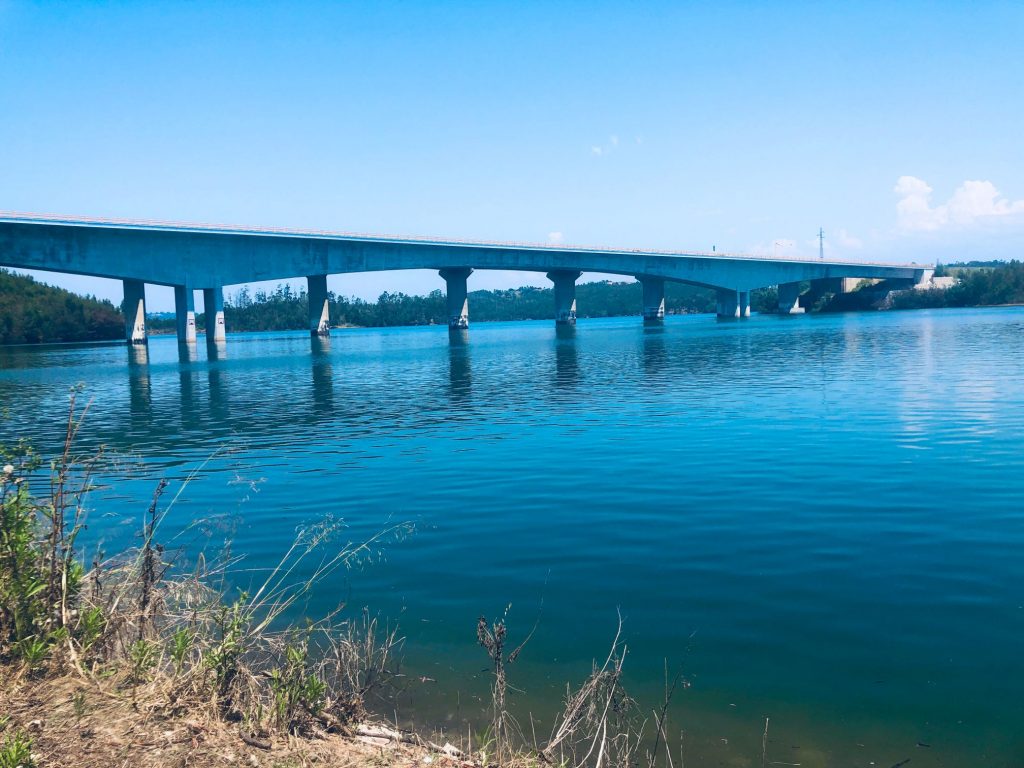 SUP Sunday (12th June 2022)
Another day, another SUP adventure with my partner in crime. This time we ventured to the magnificent Praia de Santa Luzia, Pampilhosa de Serra. It is my absolute new favourite spot to SUP. I wholeheartedly adore this place. Such raw beauty and breathtaking backdrop. There is an awesome restaurant (open 9am-9pm) so I got to enjoy my ice cream, sugar and caffeine fix.
I LOVE SUP as it's a whole body workout, boosts endurance, stamina and it's great cardio exercise. SUP builds strength in my upper body, core and legs but most of all it is so much FUN and a great alternative to hiking in the heat. If I get a bit sweaty Betty I just jump in the river to cool off. Messy hair, Don't care. This place is only a 45 min drive from our Casa and to be honest it is perfect and has everything I require: Vast clean river in a gorgeous setting, lovely restaurant with great opening hours, toilet facilities, BBQ area with sink and tap, trees for shade, picnic area with tables and seating and a lovely pool area which my daughter can reach the bottom of whilst standing so she can practise her swimming without the risk of drowning. I couldn't ask for anything more and although I love to explore new places, I don't think I can find a more local idyllic spot. There are a few other places I like but they are double the distance, around a 90 min drive and frankly not as nice. It was surprisingly empty for a Sunday in June but the official opening date when the non Baywatch lifeguard is there, is 1st July.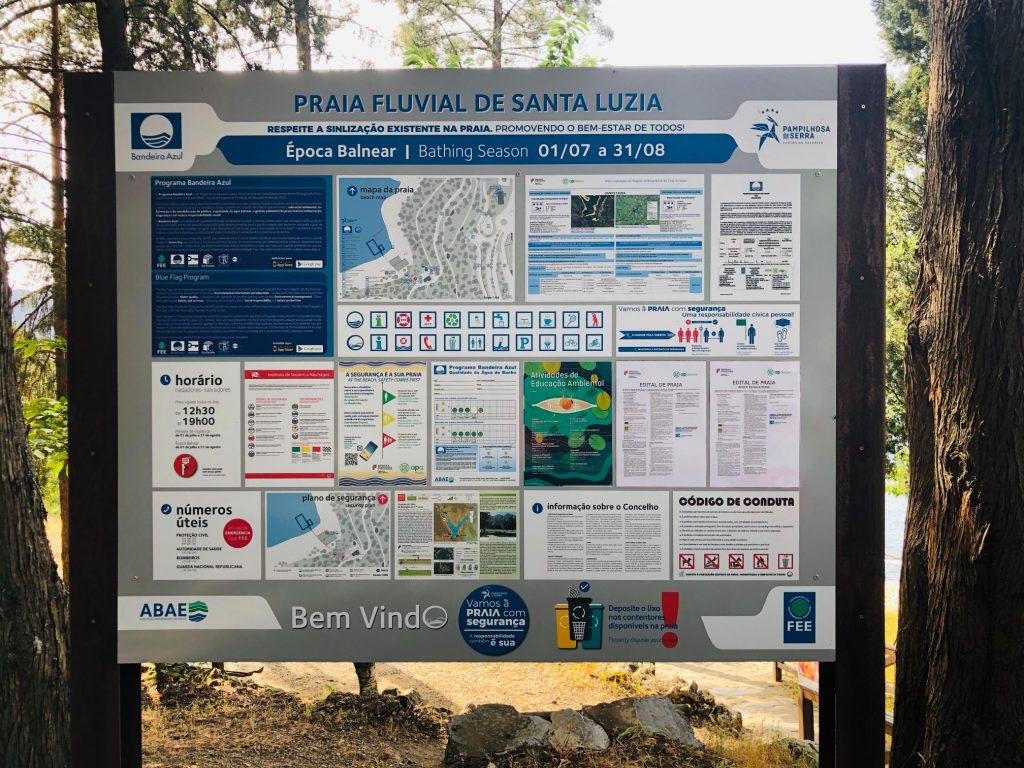 Paddle Boarding Pooch
Check out the couple on the right with the paddle boarding dog! I wonder if bunny Milo would like to SUP with us (ha ha). I just asked him and he said No thank you. He is like his momma Teanna, he can't swim so would need a bunny boy life jacket and a whistle (ha ha).
The Garden Fashion Parade
Playing dress up starts at age 5 and never truly ends! I decided to have a mini garden fashion parade modelling my new Mistral leisure clothing. I think Mistral needs to hire me as an ambassador for their clothing range. It's about time they swapped their perfect skinny young models for an ageing saggy menopausal crazy housewife with visible cellulite, excess skin, uses zero editing/filters, no makeup and 4 day old dirty hair (ha ha). I am trying to embrace colour in my old age and seeing as it is PRIDE month it was the perfect opportunity to step out of my comfort zone and try some new colours. It's difficult as I'm used to wearing so much black, I should have been a Goth. The surf T.Shirt with sun protection SPF of 50+ is great for me as I have sensory issues so I dislike the restriction of a full body wetsuit and I worry about the sun and risk of cancer even though I smother myself in sunscreen. I lost my BFF to breast cancer and I miss her every single day. I don't like wearing socks, shoes, hats or belts, I know I'm weird. I would live barefoot forever if I could. I am a believer that colour affects people's moods. So go and explore with some colour folk, step out of your comfort zone like Helen.
We got matching lime green T.Shirts, because we can. Mr & Mrs Cute & Coordinated or Mr & Mrs Cringe (ha ha). I think it's the latter but it don't matter. Be bold, bright & beautiful folk as life is way too short.
Mr & Mrs Colour Coordinated or Mr & Mrs Cringe
My Mistral Man
Not many photos of hubby as I dragged him out to the garden on his lunch break (ha ha). He was very obliging, bless him.
Lidl Mistral men's red shorts €6.99
Lefties Mistral men's lime T.Shirt €9.99
Lime Green is the New Black!
I HATE lime green and have never ever owned an item of clothing in this colour. I had the choice of white or lime green so I just went for it as white is boring and also can be see through when wet. I'm not quite ready for a public wet T.Shirt display and sometimes I whip off my bikini top to give my mini melons a breather so I need to be careful as I don't want to scare anyone with my deflated airbags (ha ha). I'm not convinced and I don't think it is very me if you know what I mean. I can't see me ever being a fan of lime green. It looks nicer on people with dark hair, hubby looks amazing!
I usually wear men's surfing shorts as they are longer and hide a multiple of sins but I was brave and opted for the ladies shorts this time. I had a choice of black or a floral pink pattern and I thought the black would match with any top and hopefully make my ass look smaller than the pink with a busy pattern. These shorts are definitely shorter than I would normally wear but I jumped up and down and ran around the garden and they passed the thigh gobble test with flying colours (ha ha). They are super light quick dry material so perfect to wear in the water for SUP. One day I might be brave enough to paddle board in just a bikini. I hate my lower body and just don't have the confidence to paddle board in a bikini. I know it's silly but I'm paranoid about my excess skin from losing over 100 lbs in weight. No amount of exercise will ever get rid of the skin so I need to learn to live with it and be more body positive. Self love is very hard for me. I will ease myself in gradually and maybe 2023 will be my full blown bikini exposure year, you have been warned! Lime feeling good!
Lefties Mistral ladies lime cropped T.Shirt €7.99
Lidl Mistral ladies black shorts €6.99
Super Sun Protection
I LOVE the blue colour and I think turquoise blue is now my favourite colour for clothing.
Lefties Mistral ladies blue surf top SPF 50+ sun protection €12.99
Shorts as above
Orange is the Happiest Colour
Again, orange is not a colour I would normally wear. This colour looks awesome on my daughter's olive skin but I'm not too sure it suits me. I only had the choice of orange or hot pink and I didn't want to look like a geriatric Barbie doll (ha ha). If I keep jogging in the Portuguese sun my skin will soon match the colour of my dress and I will look like an Oompa Loompa (ha ha).
Lefties Mistral orange dress €14.99
True Blue – I am going to TWIN with my SUP Board
These shorts scream yoga but my butt says pizza! (ha ha). I couldn't wear these shorts in the water as they are quite thick and heavy but they are perfect for wearing to and from the river beaches. I don't really understand the purpose of gilets. It is like a zip up hoodie but someone secretly cut the arms off when you weren't looking (ha ha). I also never understood tank tops either. I had to buy it because it matched the shorts and I think it will make a perfect top to wear when the sun goes down and we are deflating the paddle boards. The gilet is massive and the smallest size was a Small but I think it is supposed to be roomy which is fine, One size fits all (ha ha). I'm not too sure about the hood, I look like an ageing granny gangster (ha ha). Obviously I am loving the pockets on the shorts because who doesn't get excited about pockets to keep snacks (ha ha).
Lefties Mistral ladies blue shorts (with pockets) €8.99
Lefties Mistral blue gilet (I reckon this could be unisex as it's huge, I am wearing a size small) €12.99
Captain Brave
There was a summer sale on at Lefties and this surf costume was reduced to €5.99 from €17.99. Will I be brave enough to wear it SUP boarding? Who knows but it was an absolute bargain and has factor 50 sun protection. I'm not body confident to stand up in my garden (I also haven't pruned my lady garden – ha ha) so I'm not sure I will make it out in public on a river without shorts ontop but I'm working on body positivity and learning to LOVE my body and embrace my flaws.
Some people hate lime-green; red has all this emotional baggage. Blue seems to be overall one of the more positive colours, and a little more serious than yellow (David Carson).
Seek adventure and happiness will follow (Helen Allen – ME).