PORTUGUESE LANGUAGE LESSONS
Portuguese lessons run at our local school and are free for all residents. I enquired about lessons Feb 2020 but the course runs from September so I had already missed too much so felt it more appropriate to start in September 2020. Our Portuguese is very poor and we haven't learnt as much as we have liked due to Covid-19 and lock down resulting in us not being able to integrate with the locals in our village and practise our language skills. Although online lessons are great I really need face to face lessons to further my skills. My memory is so poor so I was really worried about starting the lessons on the 29th September. I can't concentrate for 10 minutes yet alone 2 hours.
I had been emailing 'Maria' for some time now and she assured me the classes start on 29th September but she needed to confirm the time. I cancelled my appointment with the Notary and dentist and hubby took the time off of work. We received an email confirming that the class started on the 29th at 14.30. I double checked that it was for Beginners and Maria confirmed it was A1 beginners class. We arrived at the school only to be met by staff with confused faces. Once we managed to explain what we were here for they said tomorrow. So we drove to Arganil school and found that the beginners class had started there on Tuesday at 14.30 but we were not on the list. They also said Côja classes started tomorrow. I was so angry, returned home and emailed Maria who apologised and said that the classes that start the 30th on Wednesday at Côja and are NOT beginners. She said that they require 15 students to run the course and are currently 8 people short. So I put a post on all my Facebook Portugal groups and have found more than 8 people who are interested.
Update January 2021
The free lessons at the local school have now started and I have attended my first lesson which was mainly admin and paperwork. It was a huge shock to my system waking up at 8am to attend class 9.30am-12.00. It was a freezing cold morning and this photo walking to the car sums up how I was feeling about it all (ha ha). It was actually really good and the tutor Anabella is amazing.
My second lesson and I'm a bit more happier as the temperature only -2.5. The funny thing is that by the afternoon it was 14 with glorious sunshine. I'm really enjoying the face to face school lessons. It's such a different learning technique than the online lessons I am taking.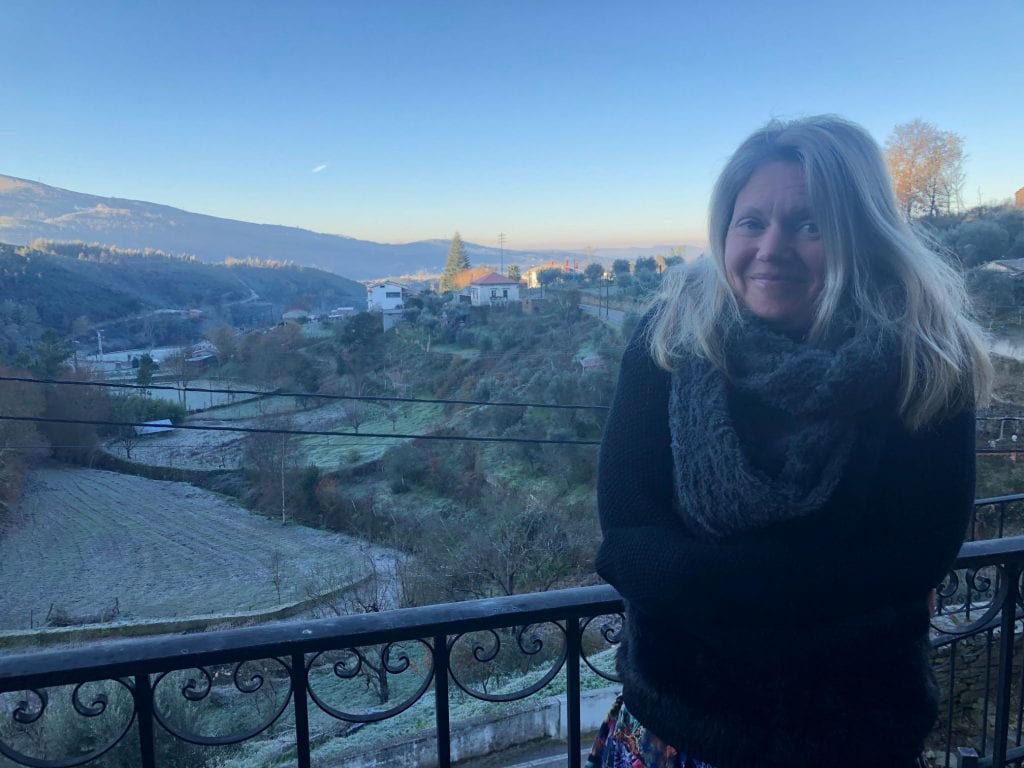 I have also started weekly private zoom online group lessons which cost €25 per month. Just in case the school lessons stop running for any reason I needed a plan B.
January 2021
I attended 3 lessons then all the schools closed for 15 days so my weekly face to face lessons have been postponed with no online option, I kind of knew this was going to happen due to the spread of Covid and rise in numbers. Really gutted but safety first. We are having lot's of rain recently and several power cuts which is making it difficult for me to do my language homework. This is me trying to work by candlelight! Commitment or what!