KAYAKING IN CENTRAL PORTUGAL WITH ROCK AND RIVER
Kayaking in Portugal has been on my bucket list for some time now. We kayaked last year in the Peneda-Gerês National Park and had so much fun so I was keen to experience a longer organised Kayaking trip with a tour company. I am a member of the Facebook group: Wild Tribe Adventures Serra do Açor so when the lovely Sarah organised a Kayaking trip with RockandRiver I put our names down. If you have read any of my other posts you will know that I am a total nature lover and I adore the outdoors and water. This trip was absolutley perfect for me.
We met in the Lidl, Tábua car park and Rock and River drove us to the starting destination in two of their 4 X 4 vehicles. We headed off on the Mondego river in the morning and stopped off at Parque Merendas Senhora da Ribeira for lunch. This little picnic park is very beautiful and popular with the locals. There is a BBQ area and plenty of stone picnic tables. It has a little abandoned chapel: Ruinas da Capela da Senhora da Ribeira. When we Kayaked on 11th July 2021 the water levels were really high and we could kayak right through the chapel. We re-visited on 22nd August 2021 to paddle board and the water levels were so much lower. You can clearly see the defined water lines on the side of the chapel and on the boulders at the river's edge. There are no toilet facilities at the picnic park so I had my first wild pee pee in the dense bush with hubby on look out "Fanny Patrol" and shielding my lady bits with a beach towel. At times like this I wish I were a man (ha ha).
Lucky for us it wasn't too hot of a day and there were plenty of clouds as it would have been so exhausting to paddle in scorching heat. We got to view some large birds of prey high up in the sky. The trip lasted approximately 3 hours and my arms were definitely aching by the end. This excursion was suitable for beginners as the river is very calm. Rock and River offer a variety of trips if you want something a bit more adrenaline pumping. As well as kayaking they have rock climbing, hiking and wild camping on offer. I adored the calmness and tranquility of the trip so it was perfect for me. Racing through white water rapids with the risk of falling out of my kayak and drowning is not appealing to me (ha ha). Hubby and my daughter (Teanna) really enjoyed themselves too. Teanna is still learning to swim so a life jacket was available and she accepted. At the end of our trip Rock and River met us further down the river and drove us back to the car park. It was an enjoyable trip and I would highly recommend Rock and River for adventures in Central Portugal. Thank you Matt for a great kayaking adventure and to Sarah for leading our little group home safely.
Kayaking excursion 11th July 2021
The water levels on 22nd August 2021 (so much lower!)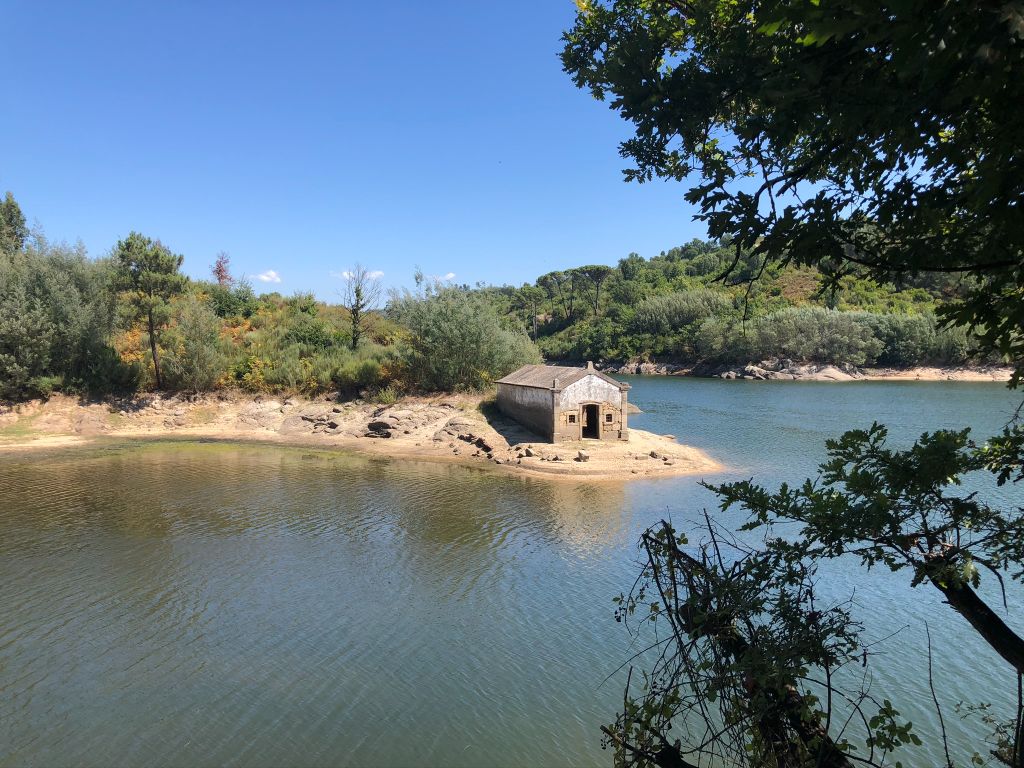 Rock and River Website: